News, Vision & Voice for the Advisory Community
The $1.6-trillion RIA custodian in San Francisco settles SEC lawsuit in a day by paying a $2.8 million fine in a case meant to be a 'shot across the bow' of custodians and RIAs, say analysts
August 3, 2018 — 12:24 AM by Oisin Breen
Brooke's Note: One of the beauties of the RIA business is the simple trust that exists between advisors and regulators. The SEC gives RIAs lots of breathing room and RIAs repay the favor by running practices that minimize conflicts by excluding sales activity. The side benefit is that RIA custodians traditionally avoided the trap of becoming helicopter parents and sowing animosity and distrust. So it is an eyebrow raiser at the least when the SEC uses Schwab as a means of cracking down on RIAs -- especially because it's hardly as if Schwab is known for lax oversight.
Advisors and industry experts are sifting the tea leaves trying to figure out the upshot of Charles Schwab & Co.'s stunning comeuppance at the hands of federal regulators in what some are interpreting as a potentially game-changing regulatory action for RIA custodians.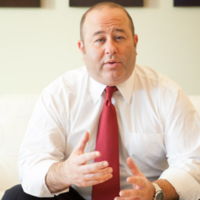 The US Securities and Exchange Commission (SEC), last month, brought one of the sector's more famously tenacious litigants to heel and slapped it with a $2.8 million fine for failing to file Suspicious Activity Reports (SARs) against 37 of the 47 advisors it dumped from its platform in 2012 and 2013. 
On the same day (July 2) the regulator filed its complaint alleging violations of the Bank Secrecy Act of 1970 (BSA), San Francisco-based Schwab acted against type and settled, even though the number of advisory firms involved represents just 0.62% of its client base, with assets equal to just 0.1% of the total custodied.
But pulling its punches makes sense, since the SEC just laid down an "industry significant" marker to RIA custodians, says Todd Cipperman, managing principal of Wayne, Pa.-based Cipperman Compliance Services.
"This is a backhanded way of regulating RIAs by forcing custodians [as] broker-dealers to take action." LPL issues urgent warning to RIAs: The SEC wolf blew down its home-office door and is combing through records for evidence of mutual fund share class misuse
In that sense, the action is consistent with the SEC's repeated warnings that it plans to vigorously enforce anti-money laundering statutes by cracking down on SAR laggards. 
Last December, the regulator nailed Merrill Lynch with a $13 million for failing to file timely SARs involving sketchy transactions handled by its registered reps. The Financial Industry Regulatory Authority (FINRA) piled on with $13 million fine of its own.   
But the Schwab sanction stands out because it was punished for failing to blow the whistle on independent advisors who merely custody money with the industry giant. That's not only unprecedented, but it also sends a potentially chilling message to custodians and RIAs alike. 
In a statement explaining its action, the SEC clearly suggests that Schwab has the same responsibility to police its custody customers as a broker-dealer does its reps. Schwab is registered with the agency as a broker-dealer, but it has always considered that separate from its custody business. 
"This is a shot across the bow," said  Cipperman. 
SEC red flags
With 7,500 RIAs on its books and $1.6 trillion in RIA assets in custody, it's hard not to conclude the SEC is making an example of Schwab. The no-nonsense industry leader is hardly known as any oversight slouch.
Butowsky's assets are now held at TD Ameritrade, under very unusual circumstances. Clients sign a contract with SMArtX Advisory Solutions that allows access to TD Ameritrade but it requires an additional fee of 25 basis points, according to page three of the Chapwood ADV2.
"Schwab run a very tight ship, and a very compliance-oriented ship, so it seems to me that if they're vulnerable to this kind of action, almost everybody is," says Cipperman. 
The 83 advisors referred to in the Schwab suit managed a combined $1.62 billion in assets for almost 18,000 investor accounts at the time they were dismissed. On average, the firms managed $19.5 million on behalf of 216 clients.
The Schwab suit contains numerous specific examples of "suspicious activity" that raised red flags for regulators. 
These include an advisor who may have used client funds to buy personal real estate; an advisor who increased its quarterly fees by 1400%; an advisor who allegedly cherry picked trades -- allocating winners to its own account and losers to client accounts; an advisor working without a license and one who used client login credentials to trade without authorization.
"Moreover, Schwab failed to file SARs where it suspected or had reason to suspect that the terminated adviser had misused client funds but the client had not complained," the SEC said in its statement. 
Dirty laundry
Although Schwab may well suffer embarrassment for having ts dirty laundry aired in public, the very fact that it let go 36 more advisors than the SEC felt were worthy of an SAR reveals the lengths Schwab goes to stay above reproach, says Hamburger.
"I'd be concerned if the only time Schwab didn't want to do business was if they had to file an SAR. This [case] is proof that the system works. When you have regulators looking at this finite pool, it's easy to find those technical violations But what they're not seeing is everything that happens when the lifeguard's not on duty."
Also noteworthy is the fact that the six RIAs referred to anonymously in the SEC's court filing had less than $100 million in assets and no more than 550 clients prior to their dismissal. Their average AUM stood then at $30.45 million, and they had an average of 254 clients, with a cash balance of about $120,000 each.
This doesn't mean larger custodians are going to start dropping smaller RIAs, although increased compliance demands will almost certainly see custodial prices climb, says Cipperman.
New Normal
The SEC, however, didn't find Schwab's tolerance threshold so convincing. "Schwab applied an unreasonably high standard for determining whether to file an SAR on transactions it suspected, or should have suspected, involved possible misappropriation or other misuse of client funds," the agency's lawsuit charges. 
"I wouldn't characterize Schwab as a victim here," says Brian Hamburger, president and CEO of Englewood, New Jersey-based MarketCounsel. "Seeing custodians in the dock may fast be the new normal," he says. 
"These cases are more and more common as we continue to go forward in this heightened regulatory environment ... it's becoming more normal as to how we operate in the securities industry," Hamburger explains.
Custodians should expect to come under regulatory scrutiny--if they haven't already.
"The SEC doesn't bring one-off cases; that's not usually the way they operate. Usually they bring cases in clusters ... [custodians] are being pressed into service as industry gatekeepers," Cipperman agrees. 
"Pandora's box is opened," Cipperman continues. "There's an inexorable raising of the bar for regulatory standards and it never goes back."
That said, rules are rules and the SEC has made no bones about custodians needing to be compliant with the BSA, says Hamburger.
"This [the BSA] is a focus area for the SEC ... so when they say they're going to start focusing on this, and lo and behold they start focusing on it, and there's enforcement actions coming out of it, I don't think we can really be surprised," he explains
Schwab is registered with the SEC as a broker-dealer, an investment adviser and a transfer agent. Although there is a difference in how RIA custodians are perceived and discussed, legally custodians are subject to the same obligations as any other broker-dealer or wirehouse, regardless of whether there's an independent investment advisor making trading decisions, Cipperman asserts.
If custodians believe a difference exists between theory and practice, they've been served notice that this is not the case, says Cipperman.
"A lot of custodians might not have thought they had due diligence obligations to reach deeper into advisors' use of their services, but I think this case is saying that they do. This is not a slap on the wrist action by any stretch. The SEC is saying if you're going to facilitate access to the capital markets you've a policing obligation as well."
This shouldn't be news to custodians, and regardless of semantics they've long been responsible for monitoring and reporting suspicious activity, counters Hamburger.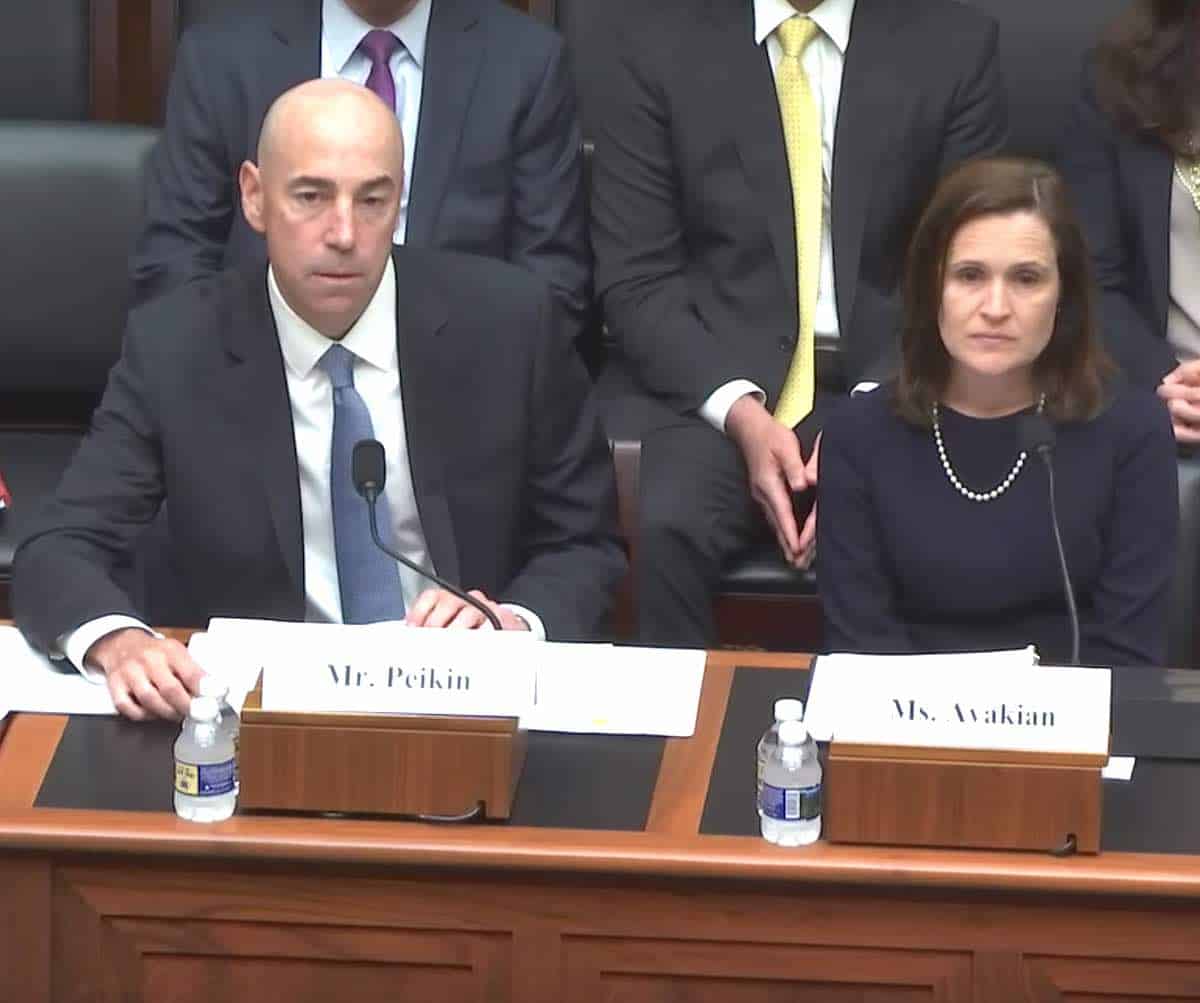 "We call them custodians so they fit in a neat bucket as it relates to the services they're providing to RIAs, but from a regulatory perspective they're broker-dealers, and as such, they have very definite responsibilities with respect to filing SARs under the Bank Secrecy Act," he says. 
Broken windows?
The BSA, generally an anti-money laundering law, requires financial institutions to keep records of cash purchases of negotiable instruments. They must file reports when transactions exceed $5,000 per day, as well as report suspicious actions that may pertain to criminal activity.
In 2015, the Financial Crimes Enforcement Network (FinCEN) suggested solving the custodian-as-gatekeeper dilemma by requiring RIAs to establish their own anti-money laundering programs. This effectively broadened the definition of "financial institution," but ultimately nothing came of its proposals.
It wouldn't have worked in practice, because you need oversight to be separate from action, otherwise the system breaks-down, says Hamburger.
"If an investment advisor had that obligation in the situations that were cited within this case, I'm not quite sure it would have made those [SAR] filings, because they themselves would have been engaged in the questionable or suspicious behavior."
Under the watch of previous SEC chairperson Mary Jo White, who stepped down in January 2017, the SEC adopted an aggressive enforcement strategy, light on new regulation, but heavy on prosecution  The Commission followed a so-called "broken windows" theory, which holds that minor infractions should be prosecuted. The idea being, if you address small crimes, larger crimes are deterred.
In 2016, White's SEC set a record with 868 enforcement actions.
In May 2017, Jay Clayton was formal appointed as White's successor, and he quickly made it apparent the SEC intended to drop White's prosecutorial approach, according to public statements by Steven Peikin and Stephanie Avakian, co-directors of the SEC's enforcement division.
But the agency's stepped up enforcement of SAR violations, suggests just the opposite. "They're talking the talk, but they're not walking the walk, this all seems very broken windows-ish to me," says Cipperman.
"They don't use the term any more, they say it's gone away, but I don't see them acting much differently."
Editor's Note: Both Schwab and the SEC declined to comment, however Schwab encouraged RIABiz to seek the opinions of independent analysts and provided a formal statement which is available below.
---
The case explored in this article is U.S. Securities and Exchange Commission v. Charles Schwab, No. 18-cv-3942, U.S. District Court for the Northern District of California (San Francisco).
---
Schwab's full statement
This statement was provided to RIABiz by Rob Farmer, managing director for corporate communications at Schwab.
"Schwab is proud of the trust that millions of clients place in us. To maintain that trust, we work diligently to protect our client's assets and to report misconduct to the relevant authorities.  The activity at the heart of this case was the result of Schwab having a robust compliance process designed to protect our customers.  To help detect potential securities law violations and other illegal activity, Schwab investigates and, when appropriate, terminates relationships with third parties who are identified as presenting higher risk to individual investors or our company.  The SEC alleges that we failed to also file SARs on 37 third party investment advisors who we terminated from our custodial platform. We appreciate the SEC completing its review of this matter and look forward to putting it behind us.  We have been, and remain, committed to earning our clients' trust and working diligently to fulfil our compliance responsibilities."
---
---
Mentioned in this article:
---
---
Share your thoughts and opinions with the author or other readers.
Sammy said:
August 3, 2018 — 7:59 PM
---
---