Michael Kitces: If we're going to criticize the conflicts of interest of "the other guys" for their back-end commissions, we have to acknowledge how that misalignment in our custodial agreements can create similar conflicts of interest for us (that we should want to eliminate, too) …"
Brooke's Note: People ask me constantly: What's next for the RIA business? Are there new frontiers? I often suggest that RIAs still have new frontiers to cross in playing to their strength -- namely making themselves truly zones of no conflicts and total transparency. What is the value proposition of a financial advisor -- and how is a budding RIA culture upping the ante? Right now RIAs in so many cases are reformed brokers but not fully rehabilitated from Wall Street culture. RIAs so often have a very similar list of conflicts brokerage reps and a willingness to sweep those conflicts under the rug. It is that broader truth that undergirds this excellent debate between the two RIA bloggers in this article who love this business as much as anyone. Both Josh Brown and Michael Kitces give it energy -- and by Twitter -- all the transparency you could ask for. Both take a risk. Josh stands up for pragmatism and hazards sounding Wall Street-ish. Michael stands up for RIA utopia and risks sounding out of touch with reality. Lisa Shidler lays it all out and -- tongue in cheek -- assigns winners. We all continue to win when transparently delivered intellectual risks get taken by smart, vibrant RIAs. Meanwhile, is it really out of the question for RIAs to pay custodians an unbundled fee and for custodians to stop pretending to supply services for free.
A social media war-of-words between RIA evangelist Michael Kitces and reformed broker Josh "Downtown" Brown left both declaring victory after 12 tweets, but RIA custodians ended up on the floor for using the same hush-hush wirehouse practice to collect advisor custody fees from clients without their knowledge.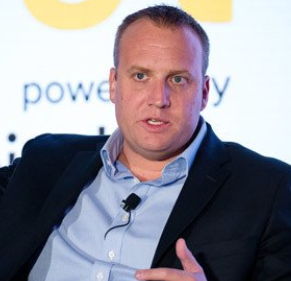 The usual mutual admiration society turned contentious after Brown, a blogger with 1.07 million Twitter followers, and CEO of New York-based Ritholtz Wealth Management, posted about Jason Zweig's recent Wall Street Journal piece: Merrill Lynch Joins Brigade Downplaying Money-Market Mutual Funds.
Zweig revealed that Bank of America Corp.'s Merrill Lynch brokers will start--as of Sept. 4--sweeping client cash into Bank of America bank accounts instead of money market funds, a move that will fatten BoA's corporate coffers at their clients' expense.
Clients will earn a lot less return on their cash because bank account interest rates are just .25% compared with money market accounts that average 1.77%, Brown pointed out in his opening salvo, citing the Wall Street Journal article.
"Sometimes I wake up in the morning and I wonder why firms like mine in the independent RIA community don't have one hundred percent of the wealth management industry's AUM," he asserted.
"Maybe it's still too early, and the knowledge gap among clients is too wide," he added while sharing his column on Twitter.
But Kitces, co-founder of Bozeman, Mont.-based XY Planning Network and writer of the popular Nerd's Eye View blog, pounced on the assertion. He reminded Brown that RIA custodians have been using the cash-shuffling strategy for years.
Sweeping cash
Charles Schwab began engaging in the practice back to 2014. When asked about Schwab's cash policy, spokesman Rob Farmer directed a reporter to the company's website. The site shows money funds at 1.18% to 2.04% compared with uninvested cash in a brokerage and retirement account at 0.22% to 0.52%. See: For sub-$500k accounts, Schwab is sweeping RIA client cash into its bank, pumping up corporate profits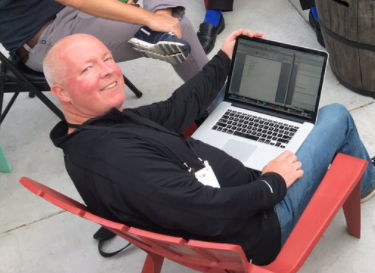 TD Ameritrade began a cash-sweeping policy in 2009. The company started it as a default in the wake of the financial crisis, explains spokesman Joseph Giannone.
TD Ameritrade's Insured Deposit Account offers investors "safety, security and liquidity for their short-term cash." he says. Clients seeking yield for cash holdings can buy money market funds and CDs, as well as short-duration, fixed-income ETFs, mutual funds and securities.
"Yeah, this isn't an area where RIAs shine, Josh," Kitces wrote. "The RIA custodians started doing this to us long ago. Schwab is a 'leader' in pushing our client cash to their affiliated bank."
But Brown still wasn't ready to criticize RIAs. "Don't confuse RIAs with RIA custodians is my takeaway," he countered.
Kitces turned up the heat with an echoing retort. "Don't use Merrill Lynch because they have an affiliated bank cash sweep account! Use an RIA... that's required to use their RIA custodian's affiliated bank cash sweep account instead! I fail to see the distinction here," he chided.
It also gave Kitces an opening to raise a topic he has been hammering for years -- RIAs should pay an outright fee for custody rather than have it taken out of their clients' hides behind-the-scenes.
"How many RIAs pay an outright fee for custody today? If RIAs don't pay for custody, and agree to take custody services for 'free' in exchange for putting clients in affiliated bank cash sweep programs, what does that say about RIA objectivity and independence, really?" Kitces tweeted.
"No one should make any money on anything, is this where we're headed?" Brown responded sarcastically "Why would custodians exist? Altruism?"
The back-and-forth between the duo went on for a dozen tweets. When these Twitterland sparing matches occur, what really matters is the winner. That answer always varies.
Asked about the Twitter debate a few days later, Brown said he is convinced he won - at least on one key point.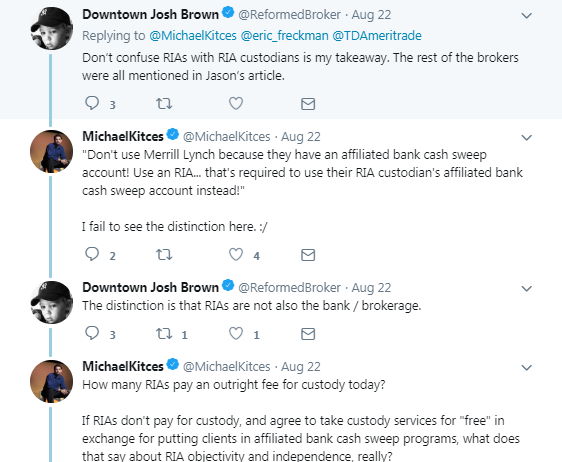 "Michael makes a very valid point that there are conflicts on the RIA custody side, just like there are on the wirehouse side. He is right," he conceded.
"My counter to that is there is a major difference: Custodians don't determine an IA's comp or position within their firm. At a wirehouse, the custodian is also the employer and the setter of comp. I think I won the debate on this point, but I don't think he agrees," Brown said in an email.
Tim Welsh, president of Nexus Strategy, disagreed in his usual lampooning style. He says fast-fingered Kitces is always the winner in a Twitter sparring match.
"No question – Kitces hands down. He always wins because he can type his responses so much faster than you can – he's already responded to your response before you can even start addressing his other points," he said.
When asked the same question, Kitches was more modest in his appraisal. Rather than picking a winner, he went back to the issue he's most passionate about.
"Until the RIA custodians change their policies and figure out how to effectively realign with the RIAs they're serving, all of us advisors are losing this debate," he says.
Serious matter
Despite the fun Twitter war, both Kitces and Brown agree this is a serious matter where nobody stands on high ground.
Brown tweeted that if custodians charge a fee, then RIAs will pass it on to their clients. "It's taking money out of the left pocket and putting it in the other," he tweeted.
Kitces disputed that argument. "You're assuming your clients aren't paying for it already. They are. How about this. You raise your fees by 10 basis points to pay for it and then show clients how they'll save 10bps by having cash yield 1.8%, no ticket charges, no sub-TA fees, etc.."
Kitces still maintains that custodians should charge a fee to RIAs to wrestle with this problem so that custodians can make more revenue and won't be forced to put clients' assets in low-yielding bank accounts.
Custodians will eventually charge RIAs custody fees, agrees Welsh.
But custodians will continue to push cash into banks, he adds. "I don't see the custodians stopping the sweeps of cash to their bank channels – it is sort of like baggage fees for airlines; once those are set, they never get rolled back," he added.
For their part, custodians say it's up to the RIAs to proactively invest client assets in short-term bonds, or other better yielding alternatives, to help clients earn better returns on cash investments. See: Citi exec 'accidentally' invents cash-robo with 400 RIAs as distribution channel
But Kitces says that the custodial rationale is short on logic and ethics.
"From the custodian's perspective, though, this still means that they're incentivizing advisors to have to take extra steps to serve their clients [and minimize the custodian's profits in the process]," he explains.
"It basically means that diligent fiduciary advisors stick it to their custodians, and are subsidized by lazy RIAs that don't bother to manage client cash effectively, which is a very unhealthy dynamic," he says.
He says Vanguard continues to be a hot competitor because the firm pointed out in its no-fee ETF platform that Vanguard's money market yields 1.82%.
"...When the best thing for the client is to tell them to take their cash away from their RIA custodian and hold it off-platform, how does that help the advisor or the custodian grow their business in the long run...compared to having positive incentives for clients to consolidate their assets (including cash) with their advisors and their custodians by having a better a better aligned business model that can actually pay competitive cash rates (and eliminate other similar conflicts of interest," he explains.
Nickel and diming
In fact, at Merrill Lynch, clients must ask to have their cash held in a money market fund, Brown says.
"You have to ask for the money market rate on your cash now. It won't just be assumed. Your advisor has to specify. They're hoping enough accounts won't get around to it, so they can pass on less and keep more.
"It's not new for a bank to be looking for ways to nickel and dime customers. But that doesn't mean the intent behind isn't still surprising after all these years," Brown says.
Kitces in his email to a reporter said the RIA model is tainted by the lack of unbundled fees in custody.
"More generally, it remains stunning to me that the RIA community insists to clients, 'You should want to pay a fee for transparency and alignment of interests, not hidden back-end commissions while you get your advice for 'free,' and then complain, 'Oh, wait, I might have to pay a transparent fee to my custodian to align interests…'"
"'No, I want my clients to keep paying back-end commissions so I can get RIA custody and technology for free instead!'
"If we're going to criticize the conflicts of interest of 'the other guys' for their back-end commissions, we have to acknowledge how that misalignment in our custodial agreements can create similar conflicts of interest for us [that we should want to eliminate, too]"
To read the debate on Twitter, click here.
---
---
Mentioned in this article:
Kitces.com
Consulting Firm
Top Executive: Michael Kitces
---
---
---
Jeff Spears
August 29, 2018 — 5:05 PM
I've seen this movie before when my firm was acquired by BofA. Cash balances are too important to fund a bank's net interest margin. My problem then and my problem with RIA custodians is their approach to implementing these sweep changes. They use a negative consent letter that few clients or advisors read. John gets this right.
Jeff Spears
August 29, 2018 — 5:10 PM
I'm not as good of a typer as Michael. I typed John instead of Josh! Michael you win that one:)
Randy
September 5, 2018 — 3:54 PM
Oh here comes Josh Brown on his high horse again, claiming their firm is the only one out there doing God's work. There will ALWAYS be conflicts of interest, even in RIA land. Every time their advisors tell people to avoid real estate and insurance and paying off mortgages is just a subtle way for them to gain more AUM and fees. Everyone in this industry works for profit.
ACRONYM
August 31, 2018 — 10:53 PM
I respectfully disagree with the viewpoints shown in this article. RIAs, as fiduciary investment advisers, have an obligation to disclose ALL material information and conflicts of interest. All costs must be disclosed and the BEST option for clients' needs must be explained and utilized. Consequently, RIAs should select either a wrap fee arrangement or a transactional (commission) arrangement - based on the CLIENTS' needs. Making every client pay a custodial fee (on very small accounts, which might result in a relatively large account fee, or on a very large account) could result in much higher fees than paying $7 per ETF trade (for example). Additionally, it is the RIAs fiduciary obligation to utilize a higher paying money market fund, rather than being lazy and not moving money out of the low yielding bank sweep account. In the current environment, that's how I see it. If the industry changes and ALL custodians go to a mandatory custodial fee -- then, obviously, my position would be forced to change. However, we aren't there yet. It's not the RIA's job to make sure their custodian is profitable.