Chris Dupuy: Leaving financial services after 34 years to write about sports
Brooke's Note: Here is the first known exec-level departure since the Focus IPO. It happens three days before the company's first quarterly announcement and after three unreturned phone calls as the company straddles its past as an ultra-private boutique and its present as a thinly traded small cap stock (54,000 shares on Friday). We are watching what happens to it closely. It is labeled by many analysts as the first real pure-play RIA stock, and its fate will have both real and psychological effects on the budding RIA industry. That said, it is not truly a pure RIA firm because it has no AUM and its fiduciary duty is limited primarily to its shareholders, not investors who use the RIAs it owns. Maybe we shouldn't hold our breath about returned phone calls.
Chris Dupuy, the long-time Merrill Lynch executive and managing director who made a much ballyhooed jump to Focus Financial Partners four years ago to head up wirehouse recruiting, left the RIA roll-up this month a few weeks after its IPO in an unannounced departure and exited the financial services industry entirely after a 34-career.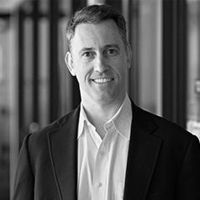 RIABiz was tipped about the departure by a source, and Dupuy confirmed the move today (Aug. 25) in an email. He also revealed his next venture--founder and editor-in-chief of a sports blog, SportsAttic.blog. The site already contains several posts.
He says he's posting "original commentary on the major sports, with the idea of creating debate and nostalgic reflections for fans of all ages and geographies."
His greatest emphasis is on the big three, football, baseball and basketball, "with particular attention paid to the travails of long-suffering fans of the Mets, Jets and Knicks."
Of more immediate concern is what his departure means for Focus Financial and whether it's part of a general management shakeup following the IPO. Focus (FOCS) began trading July 27, not with a bang, but a respectable first-day pop. The shares opened at $35, traded briskly and closed with a tidy 13.79% gain. See: Focus Financial IPO pays off for KKR and Stone Point, after all, by hitting price mark, plus an investor 'pop.' Now, on to the less glamorous task of paying down debt
Since then, the stock has traded in a fairly even range between $35.01 and $42.99. It closed Friday (Aug. 26) at $39.34, down 18 cents or 0.46%, on a day when the Nasdaq posted a near 1% gain. Raymond James analyst Patrick O'Shaughnessy initiated coverage of Focus Financial with an Outperform rating and $43 price target, citing the roll-up's "leadership position among RIA consolidators" and its steady fee-based revenues.
The firm has announced plans to report results for its 2018 second quarter after the market closes on Tuesday (Aug. 28). The company announced Aug 2. that Edge Capital Group, an independent wealth management firm headquartered in Atlanta, GA, had joined the partnership, a move "further solidifying Focus' presence in the ultra-high-net-worth advisory space," the company said.
Hunted wirehouse teams
Dupuy's departure bears significance because he was hired in June 2014 as co-president of Focus Connections, a program designed to transition elite wirehouse teams to independent wealth management firms. He shared the title with Richard Gill, who launched the program in 2008 and transitioned more than $10 billion in assets during his time there. See: Dan Sontag surfaces as new cog in Focus Financial machine for taking down wirehouse advisors
But Gill left the firm the same month for Affiliated Managers Group Inc. He did not return calls for this article. See: Why AMG's poach of Rich Gill could be the missing ingredient for its V-8 roll-up engine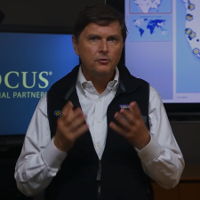 Mark Hovanic a former Morgan Stanley and UBS Wealth Management executive, who was hired in 2013 to help recruit elite wirehouse breakaways, left Focus in 2015. He moved on to Consolidated Portfolio Review in Zion Crossroads, Va.
Dupuy, who was swept out of Merrill Lynch in one of largest management shakeups ever, said he was attracted to Focus because of its substantial private equity backing, according to Reuters. A year earlier, New York-based private-equity firm Centerbridge Partners LP took control of Focus Financial Partners, LLC with a $216 million investment and cast its eye on an eventual IPO.
Dupuy also said the industry was "changing direction" and felt "it was time to look forward." Before the move, he'd spent his entire career--30 years up to that point-- at Merrill Lynch, starting as an advisor and moving into a variety of leadership roles. His last job was market executive of the Pacific Northwest Market, overseeing 1,400 advisors and 2,000 employees.
"I get that a lot from people: 'You went to work for who?'" he said after taking the Focus job.
Focus CEO Rudy Adolf gave Dupuy a big slap on the back when he announced the appointment. "Focus is gaining extraordinary talent and experience with Chris. We have enormous firepower and deep pockets to resource this growing area of our business," he said.
Capturing client assets
If capturing client assets and advisors leaving wirehouses was a big part of Focus's strategy then, it's hard to fathom where that initiative stands now, both in light of the IPO and Dupuy's departure.
As the only publicly traded firm in the RIA space, Focus is now a slave to quarterly earnings, and Dupuy's exit raises questions whether he, or Focus Connections, was living up to expectations.
A Focus spokeswoman did not return three separate calls for comment.
The unit scored a fairy significant win in March, when it announced that a Merrill Lynch team managing more than $1 billion in assets had broken away to launch an independent wealth management firm, Sound View Wealth Advisors in Savannah, Georgia, with Focus backing.
Advisors managing about $40 billion in client assets left brokerages to go independent in 2017, according to data collected by Financial Planning. The four wirehouses picked up about $17 billion in client assets in contrast.
Meanwhile, Dupuy has busied himself writing a three-part series on the all-time best players traded by The Mets; a "stream of consciousness" piece on the Mets-Phillies double header and the implications of Carmelo Anthony signing with the Houston Rockets in the NBA.
In a follow-up email, he said he would have plans to announce about returning to wealth management in the near future.
Read our update to this article here.
---
Related Moves
February 6, 2021 – 2:39 AM
---
---
Mentioned in this article:
---
---
---
Andrew
August 26, 2018 — 12:50 AM
3 unreturned phone calls..we the readers admire your tenacity, keep up the good work!
Jeff Spears
August 28, 2018 — 1:12 PM
Has the focus on breakaway brokers ended? This move and recent changes at HighTower would lead me to answer that brokers aren't the panacea for RIAs.