Charles Goldman: We are not becoming a roll-up.
Brooke's Note: I hear it all the time. In the advice business, it's always about getting slightly more or less than "fair share" of market, regardless of sub-segment. Good is good enough in a robust industry. But a tiny handful of firms are both large and substantially outgrowing those in their midst. AssetMark seems to be one of those, like, for example, Peter Mallouk's Creative Planning on the national RIA side. AssetMark added $10 billion last year (2017) and with this one Global Financial deal alone (covered in the article) stands to add as much as $5.7 billion. Everyone agrees, that's better than good and that AssetMark's success is begetting success. The counter-current in the story is that el cheapo model portfolios are on the rise that may make small TAMPs vulnerable to purchase by larger ones. These model portfolios from sources as diverse as Orion, Smartleaf or Riskalyze may one day soon pose a threat to larger TAMPs like AssetMark, too. But that may be selling the bigger players short.
In the brutal, zero-sum game of TAMP growth, AssetMark CEO Charles Goldman snagged Global Financial Private Capital, tweaked the nose of its chief rival, Envestnet, won the CEO of vanquished competitor, Curian Capital, and secured his firm's future--all in one deal.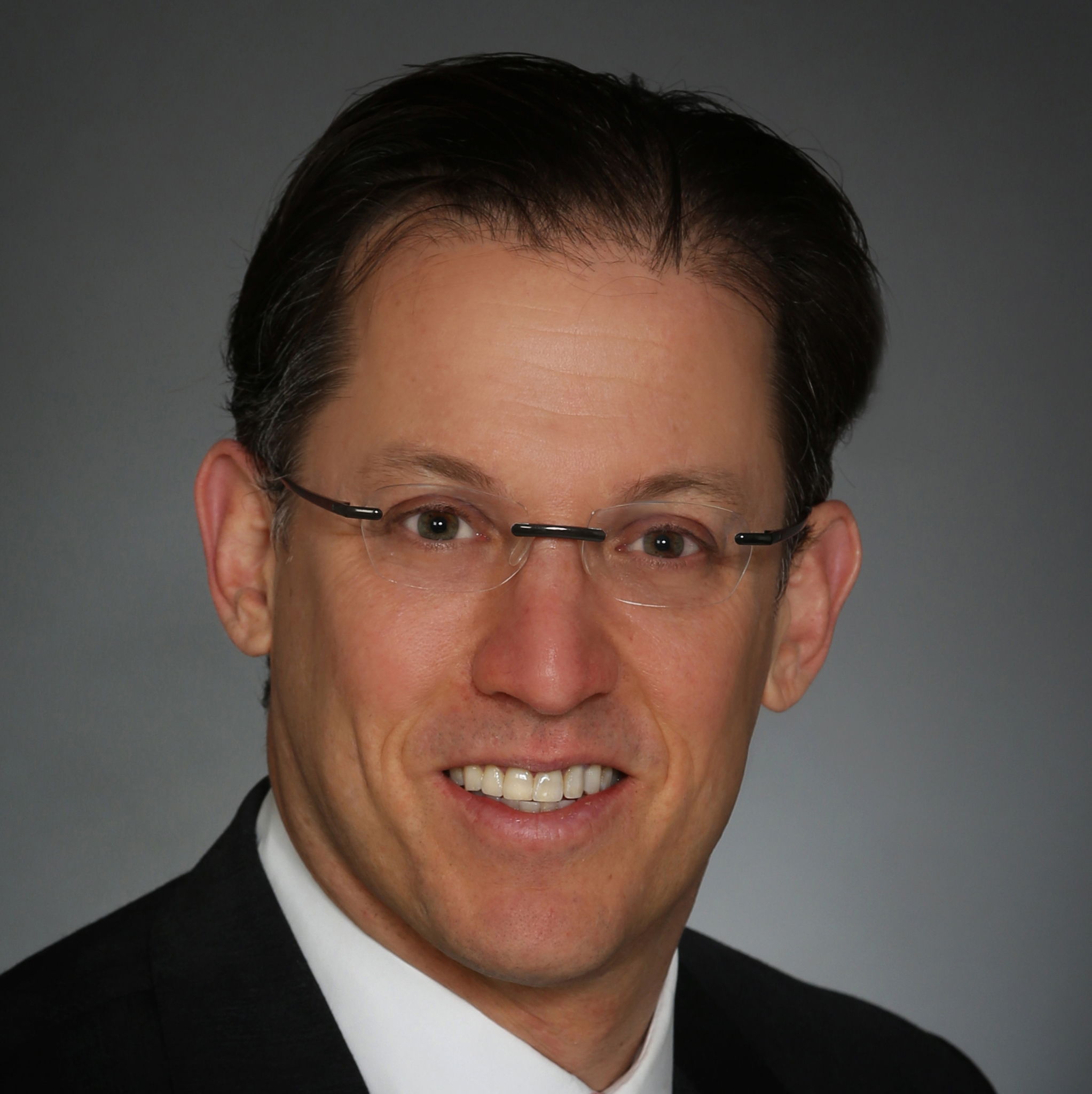 With the Global Financial purchase, Goldman not only seized an opportunity--in a market where opportunities are few and far between--but also dodged a bullet of its own--being a small fish in a big pond, says Will Trout, senior analyst for Celent. See: AssetMark finds greatest treasure of Curian shipwreck to be its survivors, even as it salvages $2 billion from the ocean floor
The deal is another page turned in Goldman's playbook, says David DeVoe, the DeVoe & Co. CEO who worked under Goldman at Schwab Advisor Services.
"He continues to grow AssetMark both organically and inorganically. Scale matters in the TAMP space, and AssetMark is both capitalizing on and expanding its' scale. It is a good time to be a TAMP," DeVoe says.
DeVoe adds: "Advisors are seeking scale and the synthetic scale of a TAMP can enable advisors to compete more effectively in an increasingly competitive environment. AssetMark is implementing a methodical strategy to capitalize on this trend."
"The TAMP space is crowded and highly fragmented, with a raft of players controlling less than 10% of the RIA market. And, yes, winter is coming," Trout agrees.
"It's clear that the big boys like Envestnet and SEI want to gobble up the little guys. The upshot is that AssetMark needs size to compete--all the more given pressure on fees."
Leapfrogging
AssetMark leapfrogged up to the No. 2 position behind Oaks, Pa.-based SEI. But TAMPs like AssetMark are also facing competition from Orion, Riskalyze and InvestEdge, "not to mention the expansion of direct-to-consumer models/robos being rolled out by asset managers like BlackRock, Vanguard and T. Rowe Price," says Trout.
"Everyone is trying to unbundle the traditional TAMP model. The asset managers are creating new distribution channels," says Tim Welsh, president of Nexus Strategy. "Technology is trying to disrupt the model. Scale is more important now than ever before." See: Orion buys $10-billion TAMP to take on Envestnet and AssetMark head-on for mega-accounts
AssetMark may also need to evolve its business model, and the seeds of that can be seen in this deal, says Dan Seivert, CEO and managing partner at ECHELON Partners in Manhattan Beach, Calif., via email.
"AssetMark's recent deal puts them more in a position to begin owning advisors not just providing services to them. This vertical integration play could be powerful, as it owns not only the platform, but also the RIA or IBD firms that are customers of the platform," he adds.
Anatomy of a Deal
Founded in 1991, Global Financial Private Capital likely realized that to grow they needed to be acquired, and AssetMark CEO Charles Goldman saw the blood in the water. He'd been watching them for years, he says. See: In poaching coup, Charles Goldman hires open-API wizard Mukesh Mehta to AssetMark from Cetera
But there was also a back-channel. Global's chief operating officer, Buck Dellarco, also served as CCO at Curian Capital and Curian Clearing. When Curian fell apart, AssetMark picked up some of their orphans which consisted of wholesalers along with Curian advisors.
"This deal creates a reunion of sorts as a result," says Dan Seivert, CEO and managing partner at Echelon Partners in Manhattan Beach, Calif.
But the connections with Curian end at the management level, Goldman says. Global's assets aren't made up of salvaged Curian assets, Goldman explains. "I do not believe any of Global's advisors are ex-Curian."
The deal, first announced Aug.14, adds Global's $5.7 billion of AUM to its books, plus an RIA and a broker-dealer with reps, explains AssetMark's Goldman. (Terms were not disclosed.) See: AssetMark records 'off the charts' year and SEI is 'right on track' after staggering $1-billion platform overhaul
But the Concord, Calif seller of turnkey asset management, with $46 billion of AUM, will sift most of that out and keep the TAMP, he says.
"They [Global Financial] are keeping the broker-dealer and shutting it down after the transaction closes," he explains in the email. "We are buying the RIA but not the advisors that use Global's corporate RIA. The IARs and the advisors with FINRA licenses will move to JW Cole, who is partnering with us. We are not becoming a roll-up."
In an ironic twist, the deal also pulls the rug out from under one of Envestnet's public relations poster boys. Only two weeks ago, Envestnet CEO Judson Bergman bragged up the publicly traded company's relationship with Global Financial in an earnings conference call with analysts.
Bergman called Global Financial a "premiere example" of the the "full suite" of services his firm could offer an RIA. Now that relationship is murky.
So far, Goldman is refusing to say what will happen to Envestnet's partnership. "We will review Global's capabilities and keep capabilities that we do not have or are distinctive," he said somewhat cryptically.
But Welsh says it's likely that Envestnet will lose Global as a client now that AssetMark owns the company. "Without doubt, they'll probably lose that business," he says.
Envestnet spokeswoman Stephanie Schneider declined to comment.
Playing the gorilla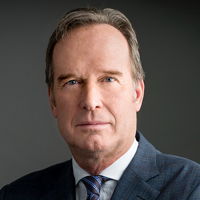 But Goldman is now prepared to use scale as a weapon.
"The economies of the acquisition are driven by the relative scale of the business across all functions," he says. "AssetMark is nearly 10 times the size of Global. That means we can invest significantly more than Global in every capability including asset management, technology, practice management and field support/service, and still generate more margin."
This deal makes particular sense as TAMPs try to "out-muscle" each other, says Scott MacKillop, CEO of Denver, Colo.-based First Ascent Asset Management. "It makes sense owning fund strategist properties as there aren't that many good ones. AssetMark is trying to grow through acquisition, and knowing Envestnet, they'll continue to build their fund strategist business."
"I'm sure there are hundreds of these smaller TAMP platforms out there and everyone is trying to do it, but because investment management pricing is going to zero, it'll be tough for them to have any reason to exist," says Welsh.
The runway for more deals is long, he adds.
---
---
Steve P
August 25, 2018 — 5:11 PM
Nice article..was anxiously awaiting some more in depth coverage of this Also like the "Anatomy of a Deal" box