David Bach: NO ONE in the industry has a marketing team that equals the scale of AE Wealth Management and Advisors Excel. No one matches our ability. It's why I was so confident we could build the [second] fastest-growing RIA in America.
David Bach has taken the experience he gained at Ric Edelman's national retail RIA and brought it to an insurance company castoff to create AE Wealth Management, which wholesales advice through advisors.
The exposure and involvement of AE Wealth's founder with the giant Fairfax, Va.-based RIA gave impetus to his firm that serves RIAs and helped rapidly boost his TAMP to a $4 billion AUA milestone. Ric Edelman's RIA empire to merge with legacy The Mutual Fund Stores in $3-billion deal that takes Financial Engines private Edelman Financial manages $21 billion, according to its ADV.
Yet one industry heavy hitter is unimpressed and calls Bach's plan "ridiculous."
The Bach plan is simple, on its face.
By combining the erstwhile insurance-TAMP's huge 125-strong marketing team and Bach's media savvy, RIAs and IARs can get access to the kind of marketing knowledge and ad-buy capability that will turbo-charge their growth, especially when mixed with Bach's investment chops and AE's emphasis on peer-to-peer support.
"Advisors often want to know how the David Bachs, Ric Edelmans, Ken Fishers did what we did. They say, 'How can I do that?'" he explains. "You can spend two to three decades and work 100,000 hours with trial and error -- or you can come partner with us at AE and we can help you shortcut the process," he adds.
"Becoming a celebrity helps you find more clients in your market and in turn grow your business faster," Bach continues. "This turnkey marketing is helping our RIAs grow at a rate that is three-times to ten-times the normal rate of growth."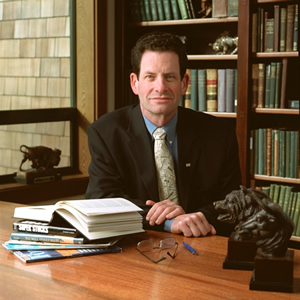 Since it's launch AE has been specifically geared toward advisors with between $10-million and $100-million in assets under management, but it's now targeting $200 million AUM firms.
This is a "deliberate move upmarket", says Chris Radford, AE's President. "We can [now] accommodate the services a $200 million RIA needs."
Radford joined AE in December 2017 from B-D Calton & Associates, Inc. where he was vice president for sales and marketing. Prior to that, he spent three years as CEO of Los Angeles-based RIA Palomar Financial Services.
Imitation as flattery
Imitation may be the sincerest form of flattery, but it's not necessarily a recipe for success. In fact, Ken Fisher, CEO and co-chief investment officer of Fisher Investments Inc., the huge Camas, Wash. RIA with $96 billion in assets under management, calls the idea "ridiculous."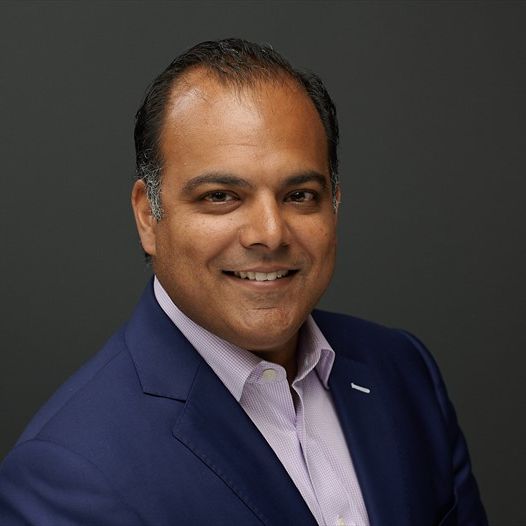 "What works for one firm doesn't necessarily work, delivered in exactly the same format, for another," the RIA guru asserts.
Bach says his frustration at Edelman is that he wasn't able to apply one of his best passions and strengths -- coaching advisors.
"One of my passions has always been training and educating advisors, and I didn't have that opportunity at Edelman. AEWM is a totally different business model and I have the opportunity to do what I love everyday—help individuals and couples grow their wealth, and help advisors grow their business."
Edelman, Fisher, and Tony Robbins are the biggest names in direct marketing in the RIA space. All three have built huge businesses, in large part, by cultivating a high-profile media presence. Bach worked with Edelman for a year, long enough, he says, to learn the ins and outs of his strategy.
"Being vice chairman of Edelman was a fantastic opportunity. It took 28 years for Ric to build what he built, and I got a unique insight into that institutional knowledge at a level very few ever get," he says.
"It worked out fantastically. Now I get to do with AE exactly what I set out to do at Edelman, only at scale, and with a 100 times bigger platform."
For his part, Fisher dismisses the experience. "I don't believe Bach was with Edelman very long and I surely doubt he knows much about what Fisher does. Maybe he knows everything Edelman and Fisher do inside out, but having a glimmer doesn't make you anything, he says.
But the proof is in the pudding, and Bach has built an impressive track-record at AE Wealth.
He left Morgan Stanley in 2001 and launched a media career, authoring 11 best-selling books, selling out seminars galore and becoming a regular commentator on cable business network CNBC.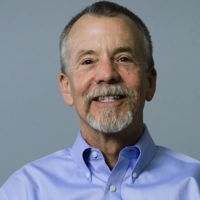 He joined Edelman Financial Services LLC in 2014 as vice chairman, in what was described, back then, as the ultimate marriage of two TV personalities. He backed up Edelman's financial education and publicity work and was widely eyed as a possible heir-apparent. See: Ric Edelman takes on an advisor-evangelist clone in David Bach -- but says mitigating key-man risk is a very secondary purpose of the hire.
Proving a point
But it became apparent a year later that the pairing was more damp squib than dynamic duo. Bach ended up on the road to Topeka, Kansas with a point to prove. See: Ric Edelman and David Bach go their own ways after super-partnership dissolves.
In Topeka, at the urging of famous motivational speaker Robbins -- a friend of 25 years and an early mentor -- Bach teamed up with the founders of Advisors Excel Inc., an insurance-focused training and marketing TAMP, to launch AE Wealth. The spin-off brought Edelman and Bach style media know-how downmarket to even the smallest of RIAs and IARs.
Founded in April 2016, AE jackrabbited off the starting line to $590 million in eight months. By January 2018, including assets under administration of approximately $600 million, this figure hit $3 billion. Now AE manages $3.2 billion and administers a further $800 million.
Today, AE has the marketing blueprint so smaller RIAs and IARs can skip a decades-long slog for scale, says Bach.
Yet Fisher is by no means Bach, or AE's only critic.
"You could put me in LeBron James' uniform and teach me his pre-game ritual, but when I walk out onto the court, I'm still going to be me," says Scott MacKillop, CEO of Denver, Colo.-based First Ascent Asset Management, via email.
"I'm sure the AE marketing machine can help, but it won't turn toads into princes. You can't teach someone to be David Bach. He is a uniquely talented force of nature. Some of his magic may rub off on advisors who hang around him, but they will still wake up tomorrow in their own skin."
At its core, the AE model is about three things, outsourced training, investment management, and marketing, but it also provides technology and middle-office services. That puts it in the same category of broader TAMP, or outsourcer, as New York's Dynasty Financial Partners, which supports $15.4 billion, or $1.2 billion AUM Omaha firm Dynamic Wealth Advisors Inc.
The jewel in the crown is the "creative" team that AE shares with Advisors Excel, which has doubled in size in two years. It handles everything from branding and web-design, to marketing plans and producing radio shows -- 115 a week, inclusive of scripting and hosting -- book releases, Bach-style investment guru seminars and TV shows from an in-house studio.
AE Wealth, the Basics
Unlike its parent, AE's TAMP manages assets on behalf of 216 IARs and 91 RIAs for more than 13,000 client accounts. Between 2016 and the end of 2017 these assets grew by 72% to an average of $210,000 per account, and account numbers rose by 133%. For the first half of this year, its organic assets grew by 26%.
In the first half of 2018, AE grew its managed assets by $1 billion, or 33%, and with organic growth contributing 77% of this sum, that means that the firm's 325 affiliated advisors brought in a total of $770 million in six months, or $2 million each, which is a sizeable figure, given a back-of-the-envelope calculation reveals the average AE advisor managed just $9.2 million at the turn of the year.
Bach's AE co-founders are Cody Foster, David Callanan, and Derek Thompson, and the trio worked together at Personal Brokerage Services, now a part of the Summerville, SC.-based insurance brokerage American Financial Inc., until they founded Advisors Excel in 2005. Callanan is AE's CEO. AE has a total headcount of 52, and no new hires are planned. Its parent, inclusive of AE, employs 500.
If advisors become "local celebrities" they can skip "decades" of patient business building, says Bach.
"It's one of the key reasons I partnered with my [AE] co-founders … You can be up and running with all of this in less than a year ... Most billion-dollar RIAs are not able to do what our team already has in place to be done ... It's a massive gamechanger."
AE charges advisors an asset-based fee of between 45 and 60 basis points, and this is set in stone for the forseeable future, says Radford. "We don't believe in nickel and diming advisors. It's one fee and they can charge what they wish for the advice on top of that."
"I don't think there's a firm in the industry -- I'm talking about Advisors Excel as a whole -- that has such proven execution to help advisors grow and manage their practices," says Radford.
The fact that a 2016 start-up has grown by an average of $1 billion every six months is a significant success, and a base-line of 30% year-over-year growth should continue into the foreseeable future, says Radford.
High Costs
But since the cost of maintaining AE's large in-house marketing machine is likely to be high, a sizeable amount of its fees must go towards sustaining it, and this may be an issue, says MacKillop.
"Is it right for clients to finance the cost of their advisors' marketing programs? Would they be happy if they found out that some of their fees were going to help their advisor grow their business?" he asks.
Bach says the efficiencies of scale AE and Advisors Excel can bring to bear on their joint creative team are significant.
"We don't just do something once, we do things in a way we can repackage and scale hundreds of times. We take the knowledge of what it takes to do one show a week, and use that expertise and our marketing team to produce over 115 radio shows a week."
It's great for emerging advisors, but there's more to growth than being "a celebrity armed with a TAMP and some marketing," says Amit Dogra, CEO of $800 million AUM New York-based RIA Third Seven Advisors, via email.
"I see both their advisory and corporate business tapering off, if they haven't figured out how to appeal to a larger advisor who needs more than a TAMP and seminars."
Besides it's nothing new, says MacKillop.
"For many years TAMPs like SEI have invested heavily in helping the advisors they work with through marketing and practice management … This is just the latest iteration of an old theme."
AE should be careful of the claims it makes, agrees Dogra. "If it were that easy, everyone would be a $1 billion advisor ... [but] as this industry has proven, there are no silver bullets."
This article's lead was changed on Oct. 30 to clarify how David Bach says he benefited from his time at Edelman Financial in his new venture. In the previous version of this article, RIABiz referred to the experience gained as a "blueprint" as a catch-all word. In addition, a Bach quote was added from original notes to clarify that the "blueprint" reference wasn't literal: "One of my passions has always been training and educating advisors, and I didn't have that opportunity at Edelman. AEWM is a totally different business model and I have the opportunity to do what I love everyday—help individuals and couples grow their wealth, and help advisors grow their business."
---
---
---