Karin Risi: Our goal is to provide additional access and flexibility to our clients, not spur counter-productive, frequent trading activity.
Vanguard Group made good today on its promise to remove trading costs on 90% of the ETFs trading on major exchanges -- effectively eliminating the one gripe some investors hold against the already beloved products.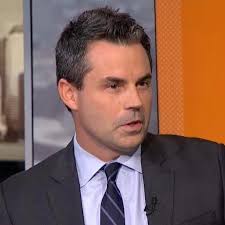 The Malvern, Pa.-based manager's broadsiding of $5.2 trillion of assets has now successfully exacted the pain on discount brokers that it long applied to mutual fund and exchange-traded-fund makers.
It opens all kinds of possibilities about how Vanguard might use its pull -- including custody of third party financial advisors. See: Vanguard Group Makes Big Move on RIA Custody by Ending Commissions on 1,700 ETFs in Bid to Become Walmart of Financial Services
Of course, Vanguard does risk sending the wrong message by eliminating trading as a cost -- namely that its de facto infinite supply could create harmful demand.
But in its release today, Vanguard's Karin Risi, managing director of the retail investor group, said she is "encouraged" that such a perverse outcome is unlikely.
"Our goal is to provide additional access and flexibility to our clients, not spur counter-productive, frequent trading activity," said Risi.
"It is encouraging that our research on trading behavior indicates that our clients are adhering to Vanguard's investment principles and buying and holding ETFs as part of balanced, long-term portfolios," she adds.
Late to game
The $5.1-trillion Malvern Pa. fund giant, which manages $937 billion in ETF assets, is eliminating commissions on 1,720 ETFs--including those sold by competitors like Schwab, State Street Global Advisors, BlackRock and 97 others.
"There's no question that Vanguard's decision positions it as the Amazon or Walmart of the financial services industry," agrees Eric Balchunas, senior ETF analyst with Bloomberg Intelligence.
"Basically, 1,720 ETFs just went from $7 a trade to free," he wrote on Twitter.
It adds to the more than 2,500 no-transaction-fee mutual funds Vanguard already offers. High-net-worth investors pay as little as $2 for online stock trades at Vanguard.
Already, Fidelity made at least a token one-upping by offering zero-fee ETFs.
Vanguard was late to the game entering the ETF market, but made up ground fast with fees that average 11 basis points. See: Franklin Templeton's ETF play reveals pain of being late -- yet it beats never
"Ownership of Vanguard ETFs has quadrupled in the last five years, and ETFs are being held by a broad range of investors—from millennials to retirees," Risi added in the release.
Vanguard has 400 funds held by more than 20 million investors worldwide, according to the company.
---
---
BATS
August 21, 2018 — 9:03 PM
Fidelity's zero-fee products are mutual funds - not ETFs.