Elliot Weissbluth: It's bigger and more ripe than we calculated.
Brooke's Note: Private equity can be expected to put square pegs into square holes. Elliot Weissbluth is a charismatic leader and dealmaker. He struggled more as day-to-day CEO, especially after he lost his president a year ago. See: Elliot Weissbluth's second in command walks from HighTower to an ivory tower of 'pari passu' ownership with an 'impeccable' reputation Now he gets a comparable title to do what he does best. At the current rate of change at HighTower, it seems reasonable to expect Thomas H. Lee Partners isn't done making moves, especially with a new CEO imminent and wanting to make his or her mark.
Elliot Weissbluth is the new chairman of HighTower Advisors, and the final selection of a CEO to replace him is imminent.
As chairman, the longtime founding CEO will be charged with duties more akin to head of brand and M&A, with the goal of reducing his operational duties. The new CEO will assume HighTower's day-to-day management.
Weissbluth's long-term employment contract remains intact. He said he is pleased to have landed in a role where he can use his strengths and be bolstered by a more operations-minded CEO.
"I couldn't be more excited," he adds.
The unusual executive shuffle reflects a prolonged search for "president" that failed to attract quality candidates, sources say. By opening the position under a CEO title, the quality and quantity of candidates shot up.
The chairman's role was vacated by the departure of David S. Pottruck in April. As Thomas H. Lee Partners asserts itself, Dave Pottruck steps down as chairman of HighTower's board of directorsSince then Gurinder Ahluwalia has been serving as acting-chairman. See: Gurinder Ahluwalia to step out, Charles Goldman steps in, as AssetMark CEO.
The search is being conducted by Chicago-based Heidrick & Struggles, which recently placed ex-Focus Financial and Edelman Financial Services executive Marc Cabezas as HighTower's new head of M&A.
Cabezas' position was created to consolidate HighTower's two sales forces, which, at times, could send conflicting messages -- a counterproductive situation when, ultimately, the firm's objective is to make RIA acquisitions.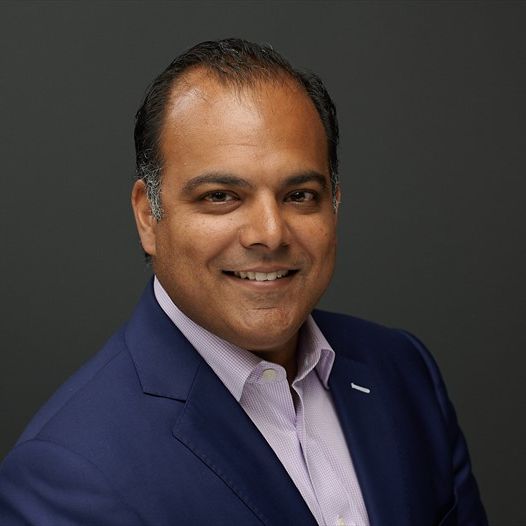 For his part, Cabezas must bring these two pieces of a long-game acquisition puzzle -- M&A and outsourcing -- together under one departmental roof, his own.
It's a strategy that gives them a deep and captive acquisition pool, says Louis Diamond, principal of Diamond Consultants in New York.
"They can be a platform, and also be a very well capitalized acquirer," he explains.
"Acquiring a business is absolutely HighTower's preference, but most advisors aren't ready to sell so HighTower can 'incubate' businesses and then be the first in line to purchase them before their retirement," says Diamond.
Clearing Cobwebs
Thomas H. Lee Partners' $350 million October purchase of the RIA acquirer is the latest cash in-flow to blow away HighTower's shopworn cobwebs. The firm's freshly loaded coffers have helped propel Weissbluth's latest strategic twist. See: The HighTower Advisors 'for-sale' rumors grow to include a named suitor.
"The opportunity in front of HigTower has changed," Weissbluth says. "Flow out of wirehouses [of assets and people] has increased. It's all become more validated. It's bigger and more ripe than we calculated."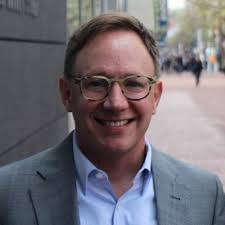 HighTower was specifically geared towards luring wirehouse breakaways. But in 2016, after landing a $150 million credit line from the Bank of Montreal, it shifted its acquisition sights to RIAs in the $100-million to $1-billion range.
Now, it looks set to develop further after Thomas H. Lee's capital injection. But Weissbluth won't let strategy get in the way of a good deal, says David DeVoe, managing partner of DeVoe & Co. a San Francisco-based M&A consultancy.
"Clearly the strategy's shifted, but they've [wide] expertise, so I think they'll move, opportunistically, if there's the right fit." See: HighTower parts ways with -- and doesn't replace -- the dealmaker who has 'worked on more breakaway transactions ... than anyone in the industry.'
Putting M&A and outsourcing on the same peg isn't necessarily as much of a strategic shift for HighTower as you might think, says Diamond. "They've had the two lines of business for a while now and favor them over the old [breakaway] partnership model."
HighTower left the wirehouse breakaway model behind when it burst onto the scene in 2008. The firm still opportunistically seeks wirehouse teams, but the effort was largely paused because the broker protocol was thrown into limbo, Weissbluth says.
Full steam ahead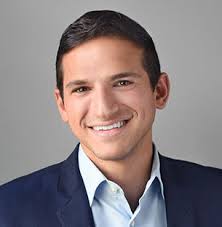 Indeed, the pace of acquisitions is set to continue, if not quicken, Weissbluth said in a June 26 interview with Citywire.
"We'll probably notch a few more [deals] before the end of the year … [and Hightower] is actively engaging with a variety of opportunities," he said. "The war chest is full … [and] we deployed a significant amount of capital to purchase Salient Private Client earlier in the year."
Texas-based $4.5 billion AUM Salient, now HighTower Private Client, is the largest purchase HighTower has made in the year-to-date. The ultra-high-net-worth focused RIA was a two-for-one for Weissbluth; it provided both a Texan footprint and trust capabilities that HighTower had, hitherto, lacked. See: HighTower Advisors lands $4.5-billion RIA with help from bigger, better checkbook
But the kind of strategy HighTower is now employing means that it's not always about spending money, today, even if it's burning a hole in your pocket," says Amit Dogra, CEO of NYC-based RIA Third Seven Advisors, via email. Dogra was HighTower's head of relationship management and practice management between Feb. 2014 and Jan. 2018.
"No one wakes up one morning and decides this is the day I'll sell my business and does it. The process is an evolution and providing services to advisors creates a pipeline [to a sale]," he says.
Since April 2017, HighTower's AUM has grown by more than $15 billion. The growth spurt was kickstarted by the purchase of the $6.4 billion Houston-based RIA WealthTrust from Lee Equity Partners, another Thomas H. Lee private equity shop. It took Edelman private in 2012. See: Ric Edelman strikes a private-equity deal that subtracts $2 million in expenses -- now let the after-bidding begin.
In all, HighTower has more than $55 billion in assets under advisement and management, 87 advisory teams consisting of 190 financial advisors, and an overall headcount of more than 600.
And, if outsourcing really is set to become the pipeline for HighTower's future acquisitions, the cost-savings are huge, says Dogra.
"M&A is expensive, and having a pipeline of identified candidates solves the number one [issue] in the sales process, [having] qualified candidates. Lowering the cost of acquisition is a huge benefit to all parties involved and is something every acquirer wants to do."
Fresh focus
Thomas H. Lee's investment is just the start in light of Focus Financial's successful initial public offering (IPO). See: Focus Financial IPO is on at $39 per share as KKR pushes giant share premium, with an eye on raking off an extra $532 million.
In May 2018, Focus announced it would stage an IPO. On July 16, the initial share price was set at between $35 to $39 per share, and trading was earmarked to begin two weeks later, yet by July 20 this date had been brought forward by a week, and backed by a Fidelity Investments supported email marketing campaign. See: Focus Financial conscripts Fidelity to bombard RIA principal/prospective clients with IPO solicitations while one research shop waves a yellow flag.
After opening its IPO at $33 per share on Jul 26, Focus shares leapt to $40.92 by Aug. 13, a 20% leap in just 13 days of trading. Since then its share price has fallen to $37.33 as of Aug. 20, but nevertheless remains up 12%. See: 'Oversubscribed' Focus Financial lowers asking price as IPO-eve share demand wanes, raising prospect of a $100 million offering haircut
But there are key differences to consider when comparing the fortunes of Focus and HighTower, despite the fact that both made their names as acquirers, says Diamond.
"The fact that Focus owns all its firms in perpetuity is so much more attractive to IPO investors than HighTower's business model … [and] Focus is ahead in its life-cycle … [but] it's paving the way for a lot of firms to go public."
Still, it won't stop Weissbluth et al from feeling a little jealous, Diamond adds. "Any firm would be jealous of the valuation Focus is seeing, but HighTower took a different path."
The Focus IPO is a validation of its model, says Dogra. "What the Focus IPO says to the industry is that going with an M&A strategy has been validated as a [means] to an IPO."
HighTower is no stranger to making strategic shifts, when necessary, and it's latest strategic turn involves a degree of pragmatism. But no matter how much things change at the margins, HighTower is first and foremost an acquirer, especially with its latest private equity support, says Diamond.
"The platform business is profitable to them, too, because its all leverage [for M&A] … [and] they're clearly pursuing similar strategies to Dynasty and Focus ... [and] just based on the sheer economics, their preference is to be an acquirer and they've done some major deals as a result."
Indeed, the latest changing of the guard at HighTower is in no way indicative that Weissbluth is raising the white-flag to Dynasty and and similar roll-ups; it's just good business sense, says Dogra.
"M&A was something Weissbluth saw that could be done better by someone else … [and] having one salesforce for all channels, [including M&A], ensures there is no internal conflict."
---
---
---
Jeff
September 6, 2018 — 6:59 PM
Brooke can you provide any intel on post game summary scorecard of the WealthTrust transaction?
Geoff
August 20, 2018 — 11:59 PM
and the final selection of a CEO to replacement is imminent? Please do tell more
Brooke Southall
August 21, 2018 — 12:32 AM
Brooke Southall
August 27, 2018 — 11:01 PM
I've been deleting comments left on this article all afternoon. The problem is that they aren't comments -- more like spammy vitriol. Please stop.
Boug Desso
August 28, 2018 — 9:12 PM
HighTower is no stranger to making strategic shifts, when necessary...this is quite the understatement...some insiders might even suggest that the frequency of these shifts point to a fundamental lack of leadership and vision
Baby R Gretz
August 29, 2018 — 3:12 PM
Since the THL acquisition, in my opinion, the level of service provided to advisor teams has declined in quality. Constantly hearing that corporate cannot solve my problems and I am on my own.
Lew K
September 6, 2018 — 4:05 PM
Whomever takes the wheel will have no small and easy task for a turnaround as the new era CEO Especially if the ex CEO co-founder is hanging around chomping at the bit to go buy buy buy with all that PE money burning a hole in pocket and salivating to put out the next PR press release