How HighTower's executive shuffle, kicking CEO Elliot Weissbluth upstairs, opens door for new talent and paves way for Thomas Lee-fueled acquisitions splurge
Since Thomas H. Lee's $350 million February purchase of HighTower, the firm has sought ways to separate dealmaking and operational duties, but recruiting goes to outsourcer and M&A goes to Marc Cabezas.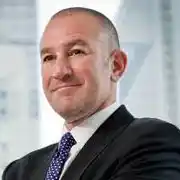 Elliot Weissbluth: It's bigger and more ripe than we calculated.
---
---
---
Geoff
August 20, 2018 — 11:59 PM
and the final selection of a CEO to replacement is imminent? Please do tell more
Brooke Southall
August 21, 2018 — 12:32 AM
Brooke Southall
August 27, 2018 — 11:01 PM
I've been deleting comments left on this article all afternoon. The problem is that they aren't comments -- more like spammy vitriol. Please stop.
Boug Desso
August 28, 2018 — 9:12 PM
HighTower is no stranger to making strategic shifts, when necessary...this is quite the understatement...some insiders might even suggest that the frequency of these shifts point to a fundamental lack of leadership and vision
Baby R Gretz
August 29, 2018 — 3:12 PM
Since the THL acquisition, in my opinion, the level of service provided to advisor teams has declined in quality. Constantly hearing that corporate cannot solve my problems and I am on my own.
Lew K
September 6, 2018 — 4:05 PM
Whomever takes the wheel will have no small and easy task for a turnaround as the new era CEO Especially if the ex CEO co-founder is hanging around chomping at the bit to go buy buy buy with all that PE money burning a hole in pocket and salivating to put out the next PR press release
Jeff
September 6, 2018 — 6:59 PM
Brooke can you provide any intel on post game summary scorecard of the WealthTrust transaction?