Chip's and Skip's 'Excellent Adventure' breaks RIA stereotypes, sheds risk aversion for 'gut-busting' Alaska hike; black bears, grizzlies and moose, oh my!
This year the Excellent Adventure crew assembled in Girdwood, Alaska for a trek up the Crow Pass Trail, which meanders through a rain forest inhabited by black bears, grizzly, and moose.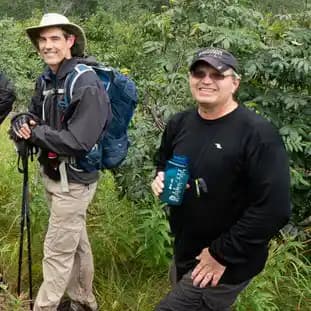 Tackling the wilds of Alaska more imposing than balancing a portfolio
---
---
Mentioned in this article:
---
---
---
Ibn Battuta
Ron and Chip bringing the young honeys! I think I'm getting a better idea of what the "excellent adventure" is all about.