David Blanchett: Someone who expects to retire at 65 may be more likely to actually retire at 63 … [and] the impact can be severe: fewer years of saving combined with a greater need in retirement.
David Blanchett's new Morningstar Inc. July report is provoking a strong reaction among RIAs who take it on the chin from the study's conclusion that most advisors are consistently wrong when it comes to retirement planning, all because of a single number.
Citing studies, Gallup surveys, and an analysis by the Employee Benefits Research Institute (EBRI), Morningstar's head of retirement research reveals the actual median retirement age is more like 61, instead of 65, the age most advisors reportedly use to target client investment plans.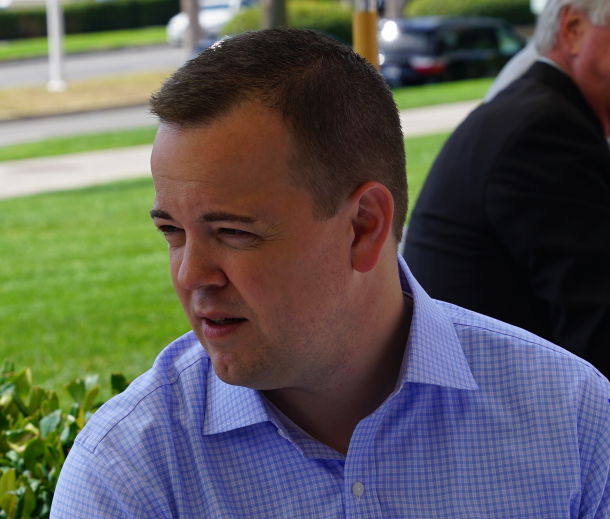 Retirement often happens earlier than people expect, and this can "cause havoc", writes Blanchett. "Retirement savers who think they have a 90%-plus chance at meeting their goals might actually have more like a 65% probability, something they and their advisors won't likely be comfortable with."
What this means is that retirement is just too unpredictable, and that the only solution that guarantees success is significantly increasing your savings, writes Blanchett.
"Plans to delay retirement in order to fix a savings shortfall, may not help the way we would expect … Some investors may need to double their current savings," the study states.
Getting it wrong
The study implies advisors, risk managers and the industry at-large get retirement planning wrong, because they ask the wrong person about their retirement plans – namely the client.
But some analysts say Blanchett is making a false assumption of his own--that advisors use age as a hard and fast anchor around which they plan for their clients.
Advisors don't take their clients' planned retirement age as absolutely set in stone; they know it fluctuates, says Aaron Klein, CEO of Auburn, Calif.-based risk management and model marketplace manager Riskalyze Inc., via email.
"We try to use objective data whenever it exists, and when in doubt, we do the right thing and err on the side of safety. When modeling retirement, there's no prize for biggest optimist," he adds.
Clients often estimate poorly on predictive questions, so it's important to put "facts over feelings", says Larry Shumbres, CEO of Atlanta, GA.-based Totum Risk, a Riskalyze rival, via email. See: Totum's bid to beat Riskalyze, including its own 1 to 99 risk number, gets reward -- acceptance by Black Diamond and CircleBlack.
People think the basic solution is to retire later, but it's "not the life raft it seems to be", writes Blanchett. "It doesn't always translate into reality, [and] it's not a straightforward calculation either -- it's difficult to predict when a specific person will actually retire."
Simply put, people who aim for later, retire earlier, and those who plan to retire early, retire later, Blanchett continues. "Retirement ages pull toward 61, with each year planned before or after this age resulting in a half-year's difference in actual retirement age. On average, [48% of people] retire about four years earlier than expected."
But the idea that this creates a fiduciary dilemma just doesn't hold true, analysts assert. A client may want to retire at 69, but it's the advisor's job to determine when retirement will really happen.
That's where advisors earns their bread and butter -- advisors know the score, says Klein.
"It's easy to point out to the client 'if you could save $300 per month more, you'll be safe to retire at 60, just in case you change your mind,' and this is where advisors really thrive," he says.
"Retirement at age 61 doesn't tally with our experience," says John Bratschi, CEO of $2.7 billion AUM Boston, Mass.-based RIA Prio Wealth, via email. "Life in retirement is [not] a linear scenario … it's dynamically changing over time."
Uncertainty rules
The Morningstar report presents a brutal reality: if a client plans to retire after 61, the degree of uncertainty surrounding their retirement date dramatically cuts their chance of success – by about 40% in some cases – primarily because the data suggests they won't stay true to their plan, and will consequently fail to have saved sufficiently.
Uncertainty is king, yet advisors continue to place too much trust in their models, writes Blanchett.
"The assumptions people use to improve their probability of success actually work against them ... more saving is needed, more than double in some situations -- as the target retirement age increases and as the withdrawal rate decreases," the study states.
But Klein says academic studies like this tend toward pessimism when measurement is tricky. "This creates its own risk that clients won't properly balance the use of their money to build memories and maximize life while they're living it."
It's not that the client knows best is an incorrect assumption, per se, but the fact is that changing your mind is a "basic fundamental of the human condition," Klein continues.
"[Moreover], we don't have a very close relationship with ourselves 10, 20, 30 years from now."
The fundamental flaw with these kinds of studies is that they focus on the portfolio's survival, not the client's well-being, agrees Bratschi. "Our industry is built to help clients leave a large legacy … [but] legacy is not what you leave, but how you live."
The human factor
The Morningstar analysis assesses more than a dozen factors, including education, health and job stress. But in the final analysis, none prove statistically meaningful in predicting who would retire early.
In fact, the sole predictive element that consistently indicated when a person might retire was the distance between their planned retirement age, and that "magic" number of 61, according to the study.
It's not always about numbers, reality packs a punch, and advisors know this, Bratschi responds.
"The EBRI states that nearly half (47%) of current retirees were forced into early retirement. Half had to quit because of health problems or disabilities (55%), another 23% had to take care of family members, [and] about 20% were forced into retirement due to changes at their companies, such as downsizing or closure."
These factors play a part, but a good advisor takes the unexpected into account -- they're already doing what Blanchett advocates, adds Klein. "Advisors help to mitigate some of this [risk] with insurance, and the rest with better savings," he says.
Tyranny of tools
Tools can and do help, writes Blanchett. "defined-contribution plan participants on average increased their deferral rates by 28% after using such online tools—an increase of about two percentage points to about 10% of income, on average."
The problem is, that these tools, although useful, "miss an essential piece of the puzzle", and the market needs to reconsider how it projects retirement savings, writes Blanchett.
"Researchers are increasingly finding that people underestimate the age they will—or will need to—retire … [Planning] must take this into account … [as it means] possibly extending the payout period," the study says.
Both Riskalyze and Totum Risk -- alongside other risk management vendors -- base a significant part of their forward looking analyses on detailed client questionnaires that help advisors and clients measure how much risk they're willing to assume.
These questionnaires are based on a client's current circumstances and, to a degree, their long term plans. Nevertheless, if the answers are unreliable, the tools' efficacy could come under scrutiny.
Indeed relying solely on detailed questionnaires above human instinct is often "unproductive", says Bratschi.
"The issue is not whether the experts know what they are doing … [but] advisors often do a poor job in understanding their clients' true values and priorities."
This isn't the case, because an accurate measurement of how much risk a client can bear in any given year ramps up their ability to retire on time – risk management is essential, Shumbres replies.
The idea that it isn't is a non-starter, and unpredictability has already been factored in by focusing on tracking risk over a six-month timeframe, adds Klein. "Clients can't really assess how they'll feel a year into the future … the key is to stress test different scenarios and maximize what you can."
Absolutely, says Shumbres. "A risk tolerance tool that looks at how much risk an investor should take given their current life situation enables advisors to make appropriate portfolio changes on an annual basis, which in turn helps clients stay on track."
This may be the case, but retirement plans are often wrong, and a number of Americans retire earlier than they plan to, wreaking havoc on finances, writes Blanchett. "Someone who expects to retire at 65 may be more likely to actually retire at 63 … [and] the impact can be severe: fewer years of saving combined with a greater need in retirement."
Titled "The Retirement Mirage", the report by Morningstar, an investment management and research firm, analyzes information from 58,444 participants over eight years and assesses a further 12 years of data from the University of Michigan
---
---
Mentioned in this article:
---
---
---
Doug Rich
August 21, 2018 — 11:22 PM
Assume projected rates of return at 3% and save accordingly.
Brian Murphy
August 17, 2018 — 10:12 PM
I'd wager that the bigger errors in judgment these days is coming on two fronts - projected expected returns and acceptable probability of success, not from retirement age. But given the complexity around forecasting much of anything, there's more than enough risk to go around.
Frank Delgado
August 22, 2018 — 8:48 PM
This is pitchbook garbage. There's nothing "uproarious" or relevatory about this piece. Reall sell-side horsecrap.
Jenny Migdal
August 22, 2018 — 7:52 PM
The problem with using EBRI data ("The EBRI states that nearly half (47%) of current retirees were forced into early retirement. Half had to quit because of health problems or disabilities (55%), another 23% had to take care of family members, [and] about 20% were forced into retirement due to changes at their companies, such as downsizing or closure.") is that it is statistically too broad, and may not apply to our clients' personal demographics - just as life expectancy is more longer for white, college-educated women.