Jud Bergman: The rate of account growth of advisors opening net new accounts has slowed over the last quarter. [We] don't know if it's going to last one, two, three quarters, but we are planning.
Brooke's Note: Envestnet continues to make a wrenching change from being king of the SMA world to being financial wellness king. But on its way to that lofty aspiration, it is making a strategic retreat to low-margin UMAs. 'Wellness' -- as best as anyone can tell -- is the product of a good financial plan in conjunction with good-enough investing. Where Envestnet sees its edge, in this very RIA deliverable of wellness, is with the big data and data analytics of its Yodlee unit, which ideally might fill out burdensome questionnaires without the client being dragged into it. For now, Envestnet, despite its scale, is dealing with the freshening breeze of compressed margins, with its FolioDynamix unit perhaps easing some of that pain.
Envestnet CEO and chairman Jud Bergman says the company has been caught awash in a market-shifting tide that will ding its bottom line and hurt third-party asset managers. But increased efficiencies may cut costs faster than revenues fall, making his FolioDynamix deal look shrewder than ever.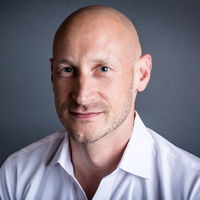 The trend is being driven by a long-term shift away from single managed accounts (SMAs) to unified managed accounts (UMAs), Bergman told investors at its most recent Q2 earnings call in response to a question from Chris Shutler equity research analyst at William Blair & Co. LLC.
Unlike SMAs, UMAs may also include mutual funds, stocks, bonds and exchange traded funds and often include a pre-set rebalancing timetable.
As the market transition continues, FolioDynamix may be the rudder Envestnet needs to navigate the SMA-to-UMA transition, because of its potential to bridge the two. See: Jud Bergman defines 'stupid' and post-'stupid' eras at his firm after Raymond James analyst dares to unearth the Yodlee question.
Envestnet now owns two of the major suppliers of UMA technology, if it chooses to leverage FolioDynamix' UMA capabilities they can really benefit, but only Bergman knows if that's the plan, says Aaron Schumm, CEO and co-founder of NYC-based 401(k) robo-TAMP Vestwell Holdings Inc. who made his fortune selling FolioDynamix to Envestnet.
"I'm curious where Folio's going to come into play, but it definitely has the capability to be leveraged immediately, if they want to use it," he says. See: Two years after the $199 million FolioDynamix sale, Aaron Schumm jumps back in the B2B RIA game but not to compete – yet.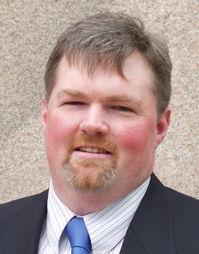 The plan is to leverage FolioDynamix' trading tools for more than just UMAs. It will replace -- "for essentially similar pricing" -- Envestnet's in-house portfolio management technology, Advisor as Portfolio Manager (APM), albeit at the cost of APMs revenues.
It will be more challenging to be king of the UMA space than it's been to rule the SMA roost, says Will Trout of Celent in London, via email.
Indeed, Envestnet notes in its earnings release that FolioDynamix has weight to bear because of its high overhead.
"FolioDynamix was a significant contributor to the year-over-year increase in cost of revenues, compensation and benefits, and general and administrative expenses for the second quarter of 2018.," the release reads.
In the longer term, Folio Dynamix has "broader use," for instance, in facilitating higher frequency trading over a model-based approach, says Bergman. "It will become an increasingly important part of our service ... [and] we would expect to see some adoption in its advisor base among the high-end of advisors [using] the Tamarac [portfolio management] solution."
Taking a haircut
In addition to selling its own investment models and portfolios, the Chicago-based outsourcer and software firm operates as a hub for separate account managers. But SMA suppliers are about to take a 20 basis point (bps) knock to their revenues per account as UMA's take center stage.
Envestnet agreed to buy FolioDynamix in September 2017, in a deal that was received well by analysts, not least because it eliminated an arch-rival at one fell stroke, but also because it ramped up Envestnet's trading capabilities and boosted its technology.
In Envestnet's Q1 earnings call on May 9, Envestnet CEO Jud Bergman was quick to highlight the potential impact of FolioDynamix's capabilities.
The original rationale for buying FolioDynamix was twofold, consolidation, and product enhancement, although the chance to cross-sell services like performance reporting and UMA technology also played a part, Bergman told investors, in response to a question from Alex Kramm, executive director and senior equity research analyst at UBS Securities LLC.
"That's [what's] going to be beneficial and give us some upside to this acquisition over-and-above what we get from the efficiencies, and we think that's going to play out over a two to a five-year period," he said.
Source: RIABiz
Envestnet boasts of being one of the largest SMA sponsors. Although its portfolio management consulting division (PMC) sells model portfolios, the bulk of SMA models are offered through external firms. That means its haircut will primarily be limited to the fees it receives from third-party asset managers.
"[It] has an effect on Envestnet -- both our gross revenue and our net revenue--because the typical manager fee on a traditional separately managed account is around 50bps, whereas model revenue for a sleeve-based unified managed account provider is 30bps to 35bps," Berman says.
It's a hit, but the bulk of the impact will be felt elsewhere, agrees Scott Smith, an analyst with Boston-based Cerulli Associates, via email.
"Envestnet may be receiving a few basis points less [per SMA], but most of that 15-20bps reduction will be felt by asset managers; They will be simply providing model portfolios, instead of trading the positions themselves," he says.
Envestnet declined to reveal the structure of its average third-party SMA fees. It also declined to reveal the proportion of Envestnet/PMC's business that comes from SMAs. In fact, the firm declined to answer any queries about earnings and SMAs.
Managed Decline
Given the tax and customization advantages and the fact that technology is lowering minimum asset levels required for their use, UMAs are supplanting SMAs, agrees Trout.
Bergman is right, this will have an impact, he adds. "That would weigh heavily on Envestnet's margins."
Quite right, says Smith: "There will be a continued transition away from 'traditional' SMAs. But while this may produce some short-term reductions, it is a necessary step in the evolution of advisory services."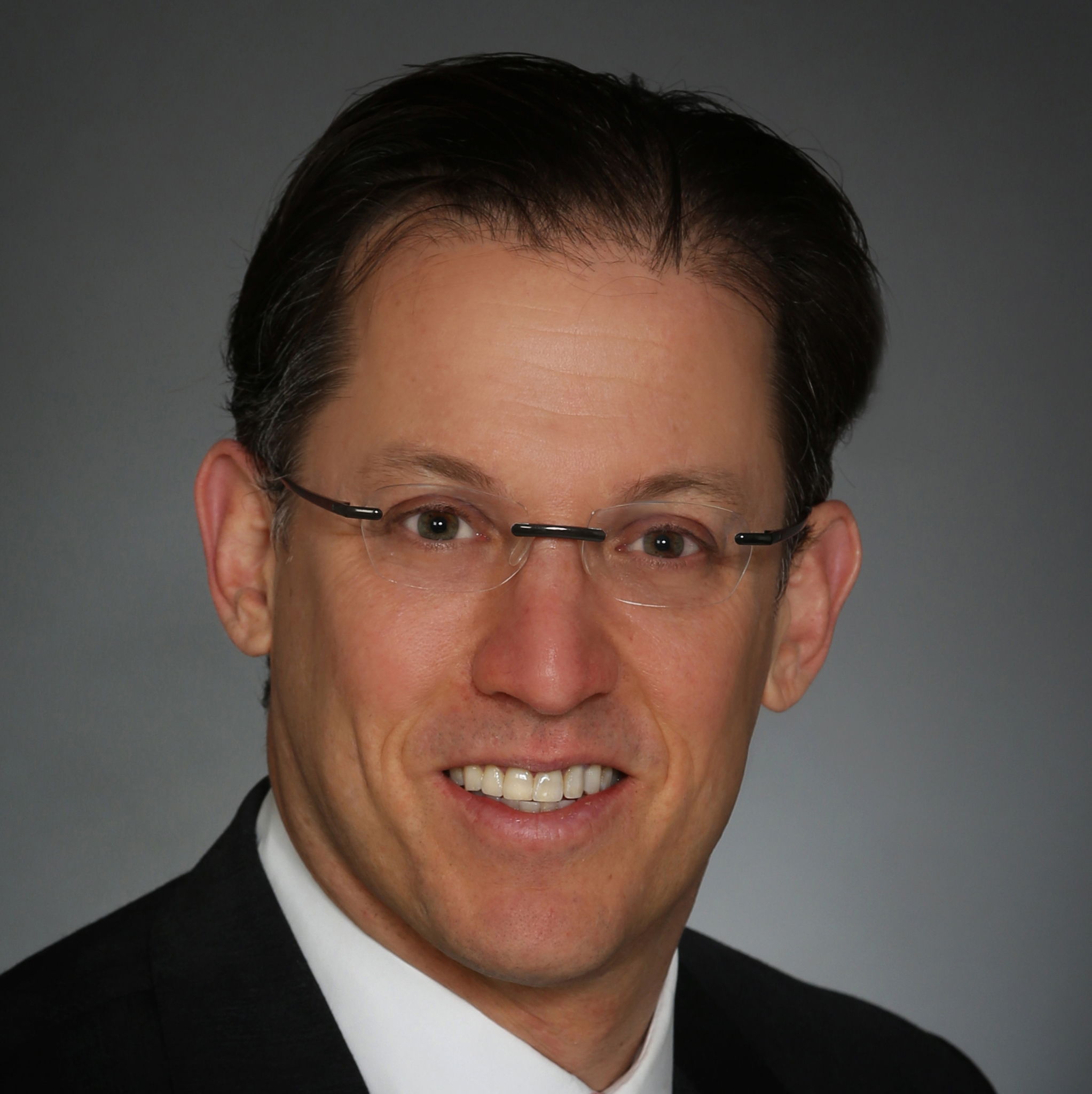 But Envestnet could actually benefit in the long-term because it's also a UMA provider, says Schumm. See: Vestwell jets ahead and adds pilots on the fly to keep startup on course.
"Even though with [more] UMA's [sold over SMAs] Envestnet's overall top-line revenue will come down a bit, the operational overhead that goes with that is probably coming down at a faster rate [due to technology efficiencies]. So although gross revenues may decline, operating margins will probably increase," he says.
Put more simply, it's not necessarily bad news for Envestnet. There's a hitch, but the solution is already in place, Schumm explains.
"It's cheaper for me to distribute one strategy across the board, than to individually have to tactically manage each person's account as an asset manager," he says.
A cut or no, Envestnet's TAMP is going to keep on growing, and at a premium, says Bergman.
"We'll continue to gain TAMP assets relative to the industry for the foreseeable future. Our TAMP business grows very consistently at around two times the growth rate of the overall industry for managed accounts," he explains See: Riskalyze tromps onto Envestnet turf by signing $20-billion, 975-advisor account with its robo-manager.
This isn't bluster, says Scott MacKillop, CEO of Denver, Colo.-based First Ascent Asset Management. "Not only do Envestnet provide the technology, but they're also building the product on the supermarket shelves for advisors," he says.
Otherwise rosy?
Despite all the hand-wringing over SMAs and UMAs, Envestnet's most recent earnings call was broadly positive.
Total revenues grew by 18% in adjusted EBITDA when compared with Q2 2017, of which 12% was organic. Earnings per share leapt 40% to $0.41, subscription revenues were up 13%, and asset-based revenues increased by 10%, but such positive figures may prove to be the best for some time, if Envestnet's pessimistic forecast proves accurate.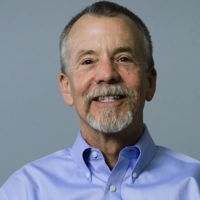 Although the bull market continues unabated, for now, Bergman told investors in the Q2 call that net inflows at the firm--the rate of new account openings by advisors--had already slowed and that this might be the start of a trend that mirrors similar downturns in 2011 and 2015.
Q1 redemption rates – the rate at which an investor redeems their principal investment – stood at 1.8% per month, and net capital inflows came in at $11.5 billion. In Q2, redemption rates climbed to 2.1%, and net inflows fell 13% to $10 billion.
It might prove to be a one-off, but the feeling within Envestnet is that the fall is likely part of a cyclical down-turn in terms of new account openings, Bergman explained.
"We're planning for slower industry growth in net flows for the rest of this year … Advisors across the industry are not opening up as many new accounts and there are higher redemption rates with existing accounts."
Envestnet manages $125 billion through PMC and a further $16.5 trillion through Envestnet Asset Management Inc. on behalf of 685,000 clients. It sells more than 4,000 investment products in 28 asset classes that can be included in its UMAs.
---
Envestnet is a publicly listed company. After it's latest earnings call the $2.6 billion market-cap firm's shares fell 5%, from $61.35 to $58.38. As of Aug. 16, the firm's share price has recovered to $60.10, 2% below pre-call levels.
---
---
---
Mentioned in this article:
---
---
---