Eric Clarke: We need to be willing to embrace the advisor's vision, even if at times it means we have competitive overlap.
Brooke's Note: Much of what is exciting in the RIA business is the creation of new models. But the other side of it is that new combinations, in concert with evolution, are creating a mutant class of stronger players. LPL and Orion teaming up to take on Envestnet in the land of OSJ is one of those intriguing permutations.
Orion Advisor Services LLC won the account of a $5 billion AUA Office of Supervisory Jurisdiction on Aug. 1 in a stealthy green pastures play that shows its market isn't restricted to TAMPs and RIAs.
The Omaha, Neb.-based firm will provide performance reporting software to Independent Advisor Alliance LLC (IAA) showing that it can press into markets beyond RIAs -- namely to hybrid RIAs that exist at traditionally closed broker dealers.
IAA custodies and clears assets through LPL Financial Services and was able to use a push-and-pull strategy to get on a level software platform with the RIAs it needs to compete against.
It's good news-bad-news for LPL. On the one hand, allowing its associated advisors to use outside vendors keeps them from moving assets wholesale to an RIA custodian. On the other hand, it's giving up its hold on advisors who might want to switch affiliations down the road. No longer is there the proverbial "one throat to choke."
Opening-up LPL's internal software market was something LPL advisors and OSJs had long demanded, says Robert Russo, CEO of the Charlotte, N.C.-based IAA. See: LPL Financial is latest to go the 'risk number' route by signing deal with LifeYield, which signed a Riskalyze deal in February.
"It just isn't something LPL would have done years ago … They're shifting their new projects from, 'Let's build our own technology,' to, 'There's some really smart people out there who can do what we want, let's just go find them.'"
Envestnet never held an account at LPL until it acquired FolioDynamix. Hitting home run, Envestnet buys FolioDynamix creating '$2-trillion' super-platform
But the Chicago outsourcer has long dominated as the SMA platform and performance reporter for IBDs that didn't have their own. This makes Envestnet an indirect competitor of LPL and gave Orion the opening it needed. LPL quietly capitulated to the demands of its bigger reps and OSJs -- 420 of which are stabled at LPL -- not to mention the 5,200 advisors, who conduct their business through OSJs, rather than through LPL directly.
Without much fanfare, the total assets administered by LPL advisors using Orion's software has climbed to more than $21 billion--also a milestone for LPL. It shows that a firm once renowned for closed-software architecture has undone the top button of its API shirt.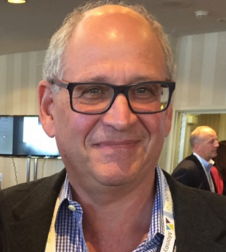 The IAA is an LPL affiliate and home to 129 advisors, but it has dumped LPL's technology for a number of its needs. It uses Riskalyze, and financial planning tools eMoney and MoneyGuidePro, and its latest switch to Orion reveals the level of cooperative competition inherent in LPL's commitment to an RIA-friendly model.
Calculated risk
There is, however, an element of a calculated risk in LPL's "openness." Orion and other vendors get to showcase their software -- which often directly competes with LPL's in-house products -- on the IBD's advisory portal. This may go some way to explain why LPL has been slow to fully embrace an open model.
But open-architecture is the right strategy to pursue, if you're working with RIAs, says Eric Clarke, Orion's CEO, via email.
"[This is] the exact point of what it means to be partnered with independent advisors. We need to be willing to embrace the advisor's vision, even, at times, if it means we have competitive overlap," he adds.
Demonstrating that losses as well as gains come with an open model, all the IAA's assets custodied away from LPL must now be managed through Orion. For assets that remain custodied at LPL, advisors and firms under the IAA banner are free to use LPL's in-house ClientWorks software if they prefer.
The IAA supports 60 offices and 48 RIAs, has upwards of 10,000 clients and 15,000 user accounts, and manages $3.1 billion on the advisory side, although this figure skews far higher -- to around $5 billion -- if the brokerage side is included, according to the firm. It employs 16 internally -- soon to be 18 -- and will add a further 30-50 advisors in the fourth quarter.
Orion's software administers $630 billion of assets and 2 million investor accounts, and in the pursuit of growth, a much bigger scalp at LPL could be its next target. See: LPL signs on with FolioDynamix for rebalancing to boost its IBD offering and Fortigent's.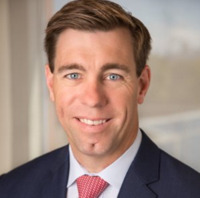 Since 2013, Envestnet-owned FolioDynamix has been LPL's trading and rebalancing software of choice, after the IBD replaced its own in-house technology.
Were Orion to land such a deal, it would represent a huge victory, and just the kind of coup that Bain & Co. Consultants advised in January. It could become Orion's new bread and butter, not to mention that it would put the firm in front of LPL's 16,000 reps. See: Eric Clarke makes seven big Orion hires that reflect the big check it wrote to Bain & Co. -- including a 'poach' from brother, Todd.
LPL opened up its internal market to competition in Jul. 2015 with the launch of a software marketplace. Now, its Damascene conversion to a more open model -- even if it means letting others take the lead -- is starting to bear fruit in the form of happier OSJs and advisors. But the fact is Orion has only scratched the surface in terms of selling its software into LPL.
The real litmus test is whether the IBD will continue to advocate open-architecture should Orion find itself with thousands, instead of almost 100 LPL customers. See: LPL will launch third-party robo for advisors and eliminate some fees.
Platform ambitions
Orion's capture of a slice of LPL's internal software market is a real win for the firm, but the real target -- as outlined in the Bain blueprint -- is to bake asset management into the performance reporting mix.
Indeed, this platform pivot was deemed essential should Orion wish to remain one of the big three for RIA performance reporting software.
That said, although taking the consultancy medicine might have initially been daunting for Orion, it ultimately prove just the tonic, Clarke told RIABiz in January. "Sometimes hiring an outside firm solidifies something we already know. It gave us some good courage." See: Eric Clarke rolls the API dice by posting Orion software's code online.
And it was a pill worth swallowing, given the fact that the hard numbers around use of Orion's software have surged in the eight months since RIABiz covered Bain's findings. Orion now serves an additional 200 firms, bringing the total above 1,500, and it administers an extra $80 billion in assets.
For Orion to make the shift from software to Envestnet competitor required bravery, Joel Bruckenstein, principal of the T3 conferences, said in January. "Orion is striving to become more of a platform, as Tamarac has done." See: How vendors fail RIAs -- and themselves in the bargain -- by insulting RIA intelligence.
It is, by far, the smallest company among rivals SS&C Technologies Inc.'s Black Diamond and Envestnet's Tamarac, which serves over 900 RIAs, collectively managing more than $1 trillion in assets. SS&C is so big it swallowed a firm like DST for $5.4 billion without breaking its stride.
Envestnet was founded in 1999, went public in 2010 and has spent more than $800 million since then to buy eight other firms, including Orion-competitor Tamarac in 2012 for $54 million and Yodlee Inc., a cloud-based data analytics firm in 2015, for $560 million. See: Jud Bergman defines 'stupid' and post-'stupid' eras at his firm after Raymond James analyst dares to unearth the Yodlee question.
Today, Envestnet has a $2.6 billion market-cap, and bills itself as one of the largest providers of wealth management solutions in the world. It has more than 1,500 employees in its Chicago headquarters and branch offices in 10 cities. The company serves more than 2,000 enterprises and upwards of 54,000 advisors in more than 15 countries. Its total platform assets exceed $1 trillion, the company says.
That said, Orion is no stranger to making its own M&A moves to add to the kind of organic growth it's seeing at LPL. In April this year, the firm acquired its own TAMP, FTJ FundChoice LLC, in order to boost its ability to fight head-to-head with Envestnet for mega-accounts, after losing a number of RIAs and IBDs to the Chicagoan outsourcer. See: Orion buys $10-billion TAMP to take on Envestnet and AssetMark head-on for mega-accounts.
A new LPL leaf?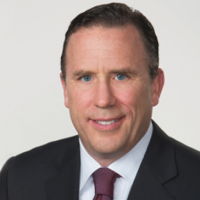 It's not just Orion that is making moves to refresh its business. LPL recently announced a major change of its own, after a period of declining sales and recruiting misfires. Out went managing director and head of business development Bill Morrissey and in-came hot-shot Rich Steinmeier. See: As era ends, Bill Morrissey steps down to make way for younger exec who leaves job as UBS's digital guru.
When Steinmeier takes over -- he joins LPL later this August -- Orion's under-the-radar success at LPL is a marker to note in LPL's struggle to shed its technology laggard image and tackle frustrated advisors and uppity OSJs.
He joins after six years as managing director and chief digital officer at UBS Wealth Management USA, another perceived technology laggard now upping its game, and LPL is by no means his first open-architecture rodeo.
At UBS, Steinmeier oversaw the rollout of a SigFig Inc. built robo-advisor, as the wirehouse decided sometimes its better to rent rather than build it from scratch. See: Mike Sha's robo-advisor faced tough choices until two wirehouses offered unique partnerships -- and maybe a new business model to boot.
His CV also includes a four-year stint at McKinsey and Co., and 10 years at Merrill Lynch, including three heading up its online service Merrill Edge.
Some firms will leave
Although LPL has a closed-shop proprietary software history, given the difficulties it has faced on a number of fronts -- including the ever-creaking roll-out of its four-year-in-the-making-but-never-quite-ready advisor portal ClientWorks -- letting others carry some of the load may be prudent as well as popular, CEO Dan Arnold's vaunted $125 million 2018 technology spend notwithstanding.
Indeed, much as Orion and LPL's developing double-act allows both firms to benefit from the other's growth, at least some of LPL's OSJs will really stand to benefit from the IBD's increasing software agnosticism, says Russo.
"Some of the decisions LPL made over the last couple of years sent the wrong signal ... It was difficult. You had to stay in the LPL compound, but now as they're opening up you can do so much more," he explains.
In July alone, LPL announced deeper integrations with Auburn, Calif.-based risk management tyro Riskalyze Inc., along with the performance reporting software sold by Windsor, Conn.-based SS&C Technologies Inc.'s Black Diamond and Chicago-based Morningstar Inc.
But whether LPL's new softer approach, or its ever deepening embrace of open-architecture will work any better than the tough love it has tried in the past remains to be seen. Russo is convinced in the long-term that it will. See: Tensions build with OSJs after LPL Financial's 'about face' on held-away RIA assets and forced use of its corporate RIA.
"I'm not going to lie, some firms will leave [as a result of continuing disagreements] but the direction that LPL is going, including open-architecture and addressing [OSJ] issues is positive," he says.
"What you're witnessing is more the growth of an advisory model."
---
LPL is a publicly listed company, and the $5.884 billion market-cap firm's share price stands at $66.79 as of 8am ET on Aug. 9. This figure is down 9% on one year highs of $73.28 hit in May, but is up more than 50% on 52-week lows of $44.08 reached on Sept. 17.
---
---
---
Mentioned in this article:
---
---
---
---