News, Vision & Voice for the Advisory Community
ScratchWorks picked Jacqueline Ko Matthews' InvestmentPod to improve advisor productivity by 60% but it's still just 'potential,' says Bicknell; Good potential
August 1, 2018 — 5:17 PM UTC by Oisin Breen
Brooke's Note: Classic RIABiz articles were about the fragmenting of Wall Street into small RIA firms and the revolution from desktop software to online technology. Today, more emphasis gets placed on new and creative ways of consolidating RIAs and moving beyond conventional online software into a realm of robo automation. But de-fragmentation and automation are usually separate topics. What makes this story stand out is the attempt by RIAs to jump in front of private equity and venture capitalists and grab the hot up-and-comers, own them and steer them in the right RIA direction. Like in so much else, RIAs have aces up their sleeve -- namely knowledge of what works in an organized fiduciary advisory environment. And no shortage of capital either. As an aside, I got to spend a couple hours with Jacqueline Ko Matthews a year ago at RIABiz headquarters in Mill Valley, Calif. and she is as determined and confident a startup CEO as you will find.
Marty Bicknell's ScratchWorks, a 'Shark Tank' for RIA software firms, is backing a five-person, Potomac Falls, Va., startup, a finalist in its competition to find the next great fintech idea, but the prize is more tough love than easy money.
InvestmentPOD LLC was one of the final three, chosen from 50 applicants who pitched ideas earlier this year in hopes of landing venture capital investments and big-time RIA guinea pigs. Its CEO, Jacqueline Ko Matthews, must now move on to more lightning rounds behind closed doors before bring home the bacon. See: Five RIA principals with $60 billion of combined AUM form ScratchWorks as 'publicity stunt' and serious effort to fund fintech startups.
InvestmentPOD is arguably the most ambitious robo-advisory B2B play yet.
It asserts that it can automate a big RIA's entire investment management portfolio, its onboarding, rebalancing, and risk management, yet still allow advisors the option of choosing between putting their own imprint on the investing process or using model strategies with a very unrobo buy-and-sell approach for ETFs, mutual funds, individual stocks, and fixed income.
It had better if it wants to more than scratch the surface with the RIA big shots who are honoring its promising start.
Alongside Bicknell, InvestmentPOD's investors include fellow ScratchWorks partners Jon Jones, CEO of $5 billion AUM Seattle, WA.'s Brighton Jones Wealth Management LLC, Eadie, founder of $1.5 billion AUM Covenant Multi-Family Offices LLC, St. Louis, Missouri-based VC groups Prosper Women Entrepreneurs and SixThirty Inc., and Kansas City's UMB Financial Corporation Inc. Only Prosper's $50,000 investment has been disclosed.
The two ScratchWorks judges who chose not to invest in InvestmentPOD are Richard Burridge Jr., CEO of Chicago's $8.4 billion AUM RMB Capital LLC, and Michael Nathanson, CEO of the Boston, Mass.-based $5.2 billion AUM Colony Group LLC.
The contest was a prelude to the three sharks investing in and -- if all goes well -- applying the startup's software to their RIA accounts. Bicknell and others will use their personal accounts as guinea pigs first, as part of a trial run.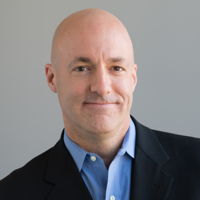 "A handful of us will onboard ourselves so we can see the real life experience and we haven't done that yet ... [but] there is no part of me that believes InvestmentPOD is ready for total adoption by a firm of our size," says Bicknell, CEO of Mariner Wealth Advisors LLC, the Overland Park, KS.-based RIA with $25 billion in assets under management.
Launched in Oct. 2017, ScratchWorks has no outright winner. The finalists showcase themselves, then five judges and the audience bid for a slice of the VC action. This year, InvestmentPOD's Matthews faced John Michel's NYC-based all-in-one advisor portal CircleBlack Inc., and Ormond Beach, Fla.-based Snappy Kraken LLC, which personalizes, automates and tracks marketing campaigns.
Effectively, Matthews has won a combination of funding, advice, and the opportunity to bid to be the in-house robo-of-choice at Bicknell, Jones, and Eadie's RIAs, which have a combined AUM of about $32 billion. The bid, however, is contingent on meeting the shark's challenges, step by step.
Although ScratchWorks is planned as once-a-year event, the possibility of a bi-annual format is presently under consideration.
Early stages
Any move to bring InvestmentPOD to the higher end of the market at a firm like Mariner is in its earliest stages, he adds. "[With] 23 locations, 200 advisors, and $25 billion in assets, we've got a lot of work to do before we know if we're ready to roll it out. We're going to do a very managed approach to figuring this out," he says. 
"Will we be able to get InvestmentPOD to a level that will let it take care of an entire $500 million relationship? I don't know. I'm not worried about that today … This is more about finding a solution for my advisors than it is an investment ."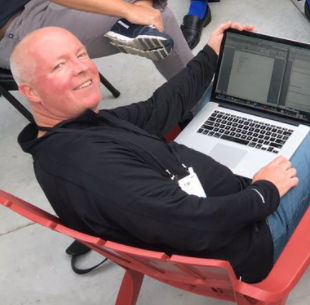 If Mariner can help design something that takes a benchmark 75 clients-per-advisor to 100 or 120, "that's a big impact," he adds. 
The Potomac Falls firm is definitely in Mariner's loop, says Omaha, Neb-based Orion Advisor Services CEO Eric Clarke, whose company is Mariner's biggest software vendor.
"We continue to have discussions about integrating InvestmentPOD with Orion ... To the extent that this integration is important to Marty and his team we will support it 100%."
Bicknell is looking for a quantum leap of 60% in productivity for the advisors who work under his umbrella, but it's just "potential" right now, he says.
InvestmentPOD's software costs between 20 and 40 basis points, depending on client AUM, and there is no need to convert assets in order to bring them over. Instead, each RIA gets its own customized system for managing its assets.
Robo incubator
InvestmentPOD is Matthews' brain-child, but it's evidently a labor of love for Bicknell, an early investor in RIA-facing technology firms like online investment company Betterment; data aggregator Quovo Inc.; and financial planning software firm Advizr Inc., all of which are based in New York City.
"With InvestmentPOD, I have the ability to put my thumbprint on something I can incubate inside my shop and have advisors kick the tires," Bicknell explains. "[But] I think access to the test kitchen is more important to them than the money."
Unlike classic robos like NYC-based Betterment, Redwood City, Calif.-based Wealthfront Inc., or more recent entries like Charles Schwab & Co Inc.'s three-year-old Intelligent Portfolio, InvestmentPOD isn't just buy-and-hold. It uses multiple, active buy-and-sell strategies to cut risk and increase returns.
InvestmentPOD aims to be a one-size-fits-all solution, albeit on a B2B basis, unlike SigFig which targets institutional clients; San Carlos, Calif.-based Personal Capital, which aims for high-net-worth clients and Betterment, which is mass market.
Whether InvestmentPOD works in practice, and at scale, remains open for debate. To date the white-label B2B robo has six clients: three small RIAs and three high-net-worth individuals. Founded in 2012, but launched in April 2017 after five years of development, InvestmentPOD manages $35 million in 74 separate accounts on their behalf.
InvestmentPOD may have a tougher nut to crack than just the robo market, since calling it a robo is, in some ways, a category error, says Randy Bullard, general manager for wealth management at San Franciscan institutional robo SigFig Inc., via email..
Pod may also be facing a saturated market, as evinced by the July closures of NYC robo Hedgeable Inc. and Philadelphia, PA's WorthFM, he adds.
"It's not too late [however] for a B2B digital wealth technology provider with a unique value proposition. But it strikes me that there are a lot of firms that are already claiming and delivering InvestmentPOD's [model]."
Efficiency Platform
"To the best of my knowledge, this [story] isn't about a robo. InvestmentPOD is an advisor efficiency platform," he explains.
"Yes, InvestmentPOD supports clients doing things online, which makes it digital, but the functionality is more about advisors having efficient mass customization of UMA-type models, which is great, but there's a bunch of firms that do that, including Black Diamond, Orion, Tamarac, and SmartLeaf."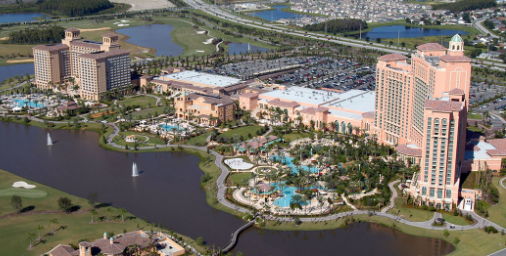 Although Bicknell and Jacqueline Matthews call InvestmentPOD a robo, they acknowledge areas of overlap with other firms, meaning it doesn't suffer from a lack of rivals against which it can test its mettle.
But on the robo-advisory side, InvestmentPOD has a clear run at the market, at least for now, says Matthews.
"We have a first mover advantage, and the proprietary intellectual property ... and while we fully expect competitors ... [their number] will be limited for quite some time."
It's strange that the independent robo-advisors have "stopped short" of the customization that InvestmentPOD's bringing, says Bicknell.
"I don't know if that's due to capabilities, money, or why that is, but I've a hard time believing that Fidelity and Schwab [at least] wont catch-up in the future, you've got to think they will."
It's not just the big custodial advisors that may have such plans, SigFig does too, albeit without InvestmentPOD's bells-and-whistles, and more focused on client needs, says Bullard.
"We're not expanding SigFig's functionality to support the complexity of rep-as-pm [like InvestmentPOD] and all the advisor preference/nuance that goes with that, [but] we're expanding our functionality with the eye on the customer, ensuring our platform has the right solutions."
Hedging Bets
The new robo also has an ace-in-the-hole: Chief Investment Officer Peter Matthews, the CEO's husband.
Matthews was a founder of hedgefund Mint Investment Management Co. -- acquired by the Man Group PLC. in 2000. It posted average annual returns of 20% throughout its history, driven in the main by Matthews' proprietary algorithms, which are available as InvestmentPOD in-house strategies.
Matthews' successful Mint-era strategies relied on using a variety of asset classes, but InvestmentPOD makes just four available, and there are no plans to introduce futures, options, or other derivatives.
Jacqueline Matthews says regulatory concerns, the requirement for significant leverage and the need to have both long and short positions, make such instruments too complex for the mass market. That said, Matthews is clear that she's gunning for hedgefunds.
This is a play to bring their strategies down-market and to topple hedgefunds through commoditization, she says.
"Most hedgefunds don't provide alpha or enough diversification to warrant inclusion in most investors' portfolios ... [InvestmentPOD offers] strategy diversification that provides investors with a true hedge for their passive holdings."
RIAs can use their own strategies or one of InvestmentPOD's 11, which are measured for risk-appetite -- like a standard robo -- and also for risk response, meaning InvestmentPOD automatically buys, sells and rebalances in line with various defensive, or opportunistic approaches.
When good is very good
This is why hedgefunds thrive, and why InvestmentPOD can too, says Matthews.
"Passive approaches provide no downside protection [or opportunity to profit] in worst-case scenarios ... When passive is good it's very good, but it has a very big draw-down at the minimum like 2008," she explains.
But for a large firm like Mariner, hedgefund-style strategies aren't the draw, it's the software under the hood, says Bicknell.
"I've done zero research in figuring out how to utilize anything Peter Matthews would bring to the table. I've invested in InvestmentPOD solely to use it for what we want," he says.
Ultimately, finding out if InvestmentPOD will be a success is a case of wait and see, adds Bicknell.
"I'm not giving them the champion's flag yet, but there's opportunity here … [InvestmentPOD] can dramatically increase the efficiency of our advisors ... [That said] we haven't turned anything on yet, it's still extremely early."
---
Tim Welsh, quoted in this article, is president of Nexus Strategy in Larkspur, Calif. and served as a consultant for InvestmentPOD as it announced its ScratchWorks' funding.
---
---
Mentioned in this article:
Mariner Wealth Advisors
RIA Welcoming Breakaways, RIA Serving Endowments/Foundations, Advisory Firm
Top Executive: Martin C. Bicknell
---
---
Share your thoughts and opinions with the author or other readers.
---