Jay Shah: One of the first things I did as CEO was introduce a tiered service model … Our average initial client investment has grown 37% since last year, and our average client has more than $400k in a personalized portfolio.
Brooke's Note: I was always a Personal Capital doubter because of what I saw as two potential red flags. It seemed to have an all-of-the-above strategy that included elements of classic RIAs, robo-advisors and Ken Fisher. See: James Surowiecki has lessons for RIAs about marketing's mushy middle That combination seemed potentially too cute and too indecisive. And, I thought the indecision might be born of its founder, Bill Harris, a successful CEO at a big company who, I thought, might be too enamored of the whiteboard. But I love to be proven wrong when it means somebody is successfully pushing the envelope on new RIA business models. Harris seems to be succeeding at that, in part, by removing himself from any direct day-to-day involvement in his company.
Bill Harris, founder of Personal Capital Advisors Corp., finally stepped out of the shadow of industry giant Vanguard Group this year by pulling a rabbit out of his hat--Jay Shah. Harris checked his ego at the door a year ago and handed the CEO reins to Shah, who hit the ground running.
After ditching at least one inherited Harris strategy, Shah has restructured the San Carlos, Calif., virtual RIA and brought assets under management to $7 billion this year -- up from $4.2 billion a year ago.
Now, here's the magic in this feat. Personal Capital is outpacing Vanguard's robo-advisor, Vanguard Personal Advisor Services (VPAS), in the race for new, first-time assets.
VPAS' managed assets have grown by $48 billion, or 90.5%, since January a year ago, far outstripping Personal Capital's 67% growth rate. But If only net new assets are considered, VPAS has onboarded a more modest $4.8 billion.
A back-of-the-envelope calculation of revenue--using the two firms' standard fees as a baseline--shows that Personal Capital's revenues increased by nearly $25 million, whereas Vanguard's grew by $14.4 million, or $144 million in total.
(In a January article in FinancialPlanning magazine, Timothy Stokes, a Vanguard spokesman, confirmed that 90% of its Personal Advisor Services' AUM came from existing, as against new clients.)
Personal Capital really is a step ahead of Vanguard, says Benjamin Harrison, managing director and head of new business development at Pershing Advisor Solutions, via email. New Jersey-based Pershing has been Personal Capital's custodian since August last year.
"Individual investors have been investing in Vanguard mutual funds for a long time ... [Vanguard] built a digital solution that connects clients digitally with its products and advisors. As such, the growth of their digital solution has largely been driven by their existing client base ... Personal Capital's growth has been truly organic," he explains.
Bold Stroke
Shah's bid to super-charge Personal Capital's asset growth began with a bold stroke. The firm scrapped its $25,000 minimum investment threshold for new clients, and returned to the $100,000 minimum threshold dropped by Harris in 2015. On top of that, he implemented a classic, three-tiered segmentation strategy and cut fees for high-net-worth clients.
Clients are now grouped in three brackets-- $100,000-to-$200,000, $200,000-to-$1 million, and a $1 million-plus "private client" grouping. The latter competes with Vanguard's Flagship service for investors with more than $5 million, but Personal Capital's discounts kick-in earlier, in stepped reductions after $1 million, whereas Vanguard's apply after $5 million.
Both Vanguard and Personal Capital's higher-tier services are more tailored, and provide increased access to specialists in estate planning, trust services, and financial planning. A further difference is that Vanguard's minimum balance is $50,000, half that of Personal Capital's.
"[It's] one of the first things I did as CEO," says Shah, via email in a Q&A RIABiz' conducted at the end of March. "[Private clients] have different needs than those with $200,000."
The introduction of tiers had nothing to do with competition and everything to do with sticking to what works, says Mark Goines, Personal Capital's vice chairman and chief strategy officer.
"We were getting really good uptake, but we found soon after somebody opened a $25,000 account, they were adding more money to become a $100,000 customer. So, we felt that's where the market is and where our sweet spot is," he says.
The fact that Personal Capital was willing to abandon its downmarket experiment and restore the entry threshold to $100,000 proves that it's not trying to be all-things-to-all-people, and that's a major strength, says Harrison.
"What makes them unique is also what they are not focusing on. They're not focused solely on low-balance investors; they're not an index only, or ETF only provider ... and they're not afraid to go up market," he adds.
"The category we're going after is generally under-served by the wirehouses and other large players," says Goines. "They don't have $5 million or $10 million, yet they have complex financial lives ... It's a very large opportunity."
But were it really profitable, it's likely Personal Capital wouldn't have dropped it, says Michael Kitces, writer of the popular "Nerd's Eye View" blog and principal of Bozeman, Mont.-based XY Planning Network.
"If they found they could serve that lower-minimum space profitably, they might simply have kept the lower minimum in place … [but] they did their research and figured out their business model 'worked' at a $100k minimum, and then reverted back to the minimum the knew would work."
Since the threshold about-face, the average assets on-boarded by initial clients has risen 37% to about $400,000 per client, on average. The firm's largest account is worth more than $30 million, and around 1,500 high-net-worth clients account for 40% of its AUM.
Old and New
The virtual RIA cobbles together a very nuanced combination of call center, extensive digital outreach tools and big data management to pull in new clients. See: McKinsey: Robo-advisors have a cloudy future but 'virtual advice' delivered by 24-hour super-centers with experts and algorithms will win the day
"They are the first and only financial advisory firm, ever, where 100% of their 'cold calls' are to qualified prospects who have the financial ability to do business with them," says Kitces.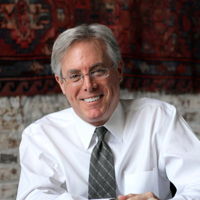 The business model is compelling case for the benefits of combining old and new.
Personal Capital's digital strategy out-robos the robos, given its success at landing high-net-worth accounts with high-dollar asset totals. This achievement is compounded by the fact that it charges a classic RIA fee without ever meeting a person face-to-face. Its 89 basis points charge on the first million dollars invested is literally three times what the robos charge. See: How Personal Capital got a stunning $1-billion AUM boost in six months -- after gathering its first $2 billion over six years
Personal Capital's investment in digital advice and aggregation software, and self-generating big data, has, moreover, opened the AUM spigots. It gives away the software, much like Mint.com, then it monitors it for signs of client interest in hiring a financial advisor.
"The killer [Personal Financial Management (PFM)] front-end draws people in with zero commitments, but eventually converts them to clients ... It's been a true game-changer for them," says Harrison.
"Unlike the wirehouses or the big advisory firms, clients have provided us with information about their financial lives that can allow us, within a few minutes, to give them some really useful insights and advice," Goines explains.
Personal Capital also gets the last laugh on Mint, Kitces says. "Mint.com still uses their PFM to pitch some credit card for a $50 affiliate offer. Personal Capital used it to raise $7 billion of AUM."
Upwards of 95% of Personal Capital's 15,000-plus paying clients used its free software -- used by a total of 1.6 million -- before joining and approximately 2% of all assets on the application are in managed accounts within six months.
This a strategy used by only a handful of robo-advisors, according to a new Morningstar report, which cites San Francisco's SigFig Wealth Management LLC as having a similar strategy, although upselling free users comes with its own costs, including software development and maintainance, as well as sales.
The significance of Personal Capital's upselling is the scale of the market that its free strategy opens up to tracking and targeted sales. Personal Capital tracks $500 billion in assets for its free-users. In contrast SigFig tracks $350 billion for 800,000 users, but it manages just $200 million of their assets.
Hedging a bet
This past April, Shah hedged his bet on moving up market by green-lighting a partnership with benefits-firm Alight Solutions and asset-manager AllianceBernstein, overseer of $540 billion in AUM.
The new offering is called WealthSpark.
AllianceBernstein's customized retirement portfolios will be matched with Personal Capital's digital tools and the package will be marketed to Alight's 1,400 client companies, almost half of which are Fortune 500 firms.
Beyond that, the firm declined to answer questions about WealthSpark. But the deal means Personal Capital isn't wholly abandoning the lower end of the market, and gives it far greater reach than a $25,000 threshold ever could, says Goines.
If just 1% of Alight's total client-base signed up for Personal Capital's free PFM tool -- after using its software for the former's 401(k) plans -- its user-base would grow by almost 200,000. If just 1% of this number were to become paying customers, Personal Capital would have 2,000 new clients, a 13% boost.
"It adds another whole tranche of asset classes in 401(k) assets that we, heretofore, couldn't directly manage ... We're servicing ever larger numbers of clients than we could have done directly with our $25k to $100k strategy before," says Goines.
Fine details
As well as pruning back its target market, Personal Capital has ramped up the level of financial planning available to its elite -- read investable assets over $1 million -- "private client" tier, giving them access to a named CFP. It also rolled out more online tools for the 13,000-plus clients on lower tiers who get their planning and advice from a pool of advisors with a hotline to a CFP.
In February, at its clients' behest, the firm made socially responsible (SRI) investing available as part of its core offering. Almost one-third of its portfolios contain SRI elements.
Key investors include Canadian financial services company IGM Financial, the Santa Clara, Calif.-based Silicon Valley Bank (SVB), and the private equity firms Crosslink Capital and Corsair Capital, based in San Francisco and New York, respectively. See: Power Player: Bill Harris raises yet another $40 million on strength of winning big accounts willing to pay a grown-up price.
Personal Capital is reaping the rewards of patience, says Gabriel Garcia, managing director and head of relationship management at Pershing Advisor Solutions, via email. "Their success is not a result of a one-time call. It's the outcome of a long and very deliberate process that brings them to that final client acquisition point."
Empire Strikes Back
Still, some observers note that the Vanguard empire's ability to strike back should not be underestimated.
Vanguard's advisory force dwarfs Personal Capital's. The cheaper Vanguard Personal Advisor Services employs more than 600 advisors, while the higher-priced Personal Capital employs 209 advisors, despite its recent hiring splurge.
Personal Capital has an overall headcount of 375 and has increased its advisor pool by 50% over the last twelve months, with a focus on financial planning experience.
Vanguard's Personal Advisor Services' total AUM amounts to just 2% of the $5 trillion in assets that The Vanguard Group manages, and 6.6% of VPAS' $106 billion. So it makes sense for Vanguard to focus on transitioning clients already on the books. How hard it's actually competing for new assets, at the moment, is unknown. But it certainly has the resources to up that effort at any time.
In contrast, Personal Capital is a darling of venture capitalists, and lives and dies by the value they place on the firm. Over the past nine years, Personal Capital has raised $215 million in venture capital over eight funding rounds, most recently in August last year. In May, Silicon Valley Bank agreed to provide Personal Capital with a $15 million credit line extension. .See: Power Player: Bill Harris raises yet another $40 million on strength of winning big accounts willing to pay a grown-up price
In that sense, Shah may have more than Vanguard in mind as he pushes for asset growth. He's got to keep the VCs happy.
You can bet he's running as fast as he can, but now he has a $7 billion tale to tell.
---
---
---