Michael Kitces: It's an explicit slap in the face to custodians that insist they "must" have revenue-sharing payments to run their businesses. And here's Vanguard eschewing them entirely.
Brooke's Note: I had coffee this morning with Tim Welsh at the new Equator in Larkspur and the topic of Lisa's Vanguard story was part of our discussion. I asked him what price if any Vanguard -- never mind any other company -- pays for courting channel conflict in the age of Amazon.com. Nothing, he said. Were that the case, it would seem to be a potential headache for Schwab, Fidelity and TD Ameritrade. No sooner did those discount brokers outduel the wirehouses than they are met head on by mortar fire from companies like Vanguard and BlackRock, which are no longer content to hold their fire in serving advisors more broadly. Why Eric Clarke is pressing to give Orion's 1,500 RIAs first crack at BlackRock's Aladdin -- including two that already have feeds Of course, such a battle may give the titans heartburn but will only benefit their largest institutional customers -- RIAs.
When you're the local hardware store, the last thing you want next door is Walmart. But someone forgot to tell that to Charles Schwab & Co., Fidelity Investments and TD Ameritrade, because Vanguard has just edged into the RIA custody business with a potential blindsiding that could challenge their rock-solid franchises from a new angle of attack.
The $5.1 trillion Malvern Pa. fund giant, which manages $937 billion in ETF assets, announced Monday it plans to eliminate commissions on 1,720 ETFs--including those sold by competitors like Schwab, State Street Global Advisors, BlackRock and 97 others. The move squarely targets the big three custody firms, and positions Vanguard as the Amazon, or Walmart, of the financial services industry.
This weaponization of the Vanguard platform is as potentially gobsmacking as it appears, says Tim Welsh, president of Nexus Strategy. See: How Vanguard, BlackRock and State Street -- which manage RIA trillions of AUM for a pittance -- may artfully make the bill come due by beating active managers at their own game
"There's no question that Vanguard's decision positions it as the Amazon or Walmart of the financial services industry," agrees Eric Balchunas, senior ETF analyst with Bloomberg Intelligence.
"Basically, 1,720 ETFs just went from $7 a trade to free. Dayum," he wrote on Twitter. It adds to the more than 2,500 no-transaction-fee mutual funds Vanguard already offers. High net worth investors pay as little as $2 for online stock trades at Vanguard.
In terms of cost savings, Balchunas says it really depends on how much investors trade. "In my opinion, if you're a long-term investor, this is a minor cost."
Dwarfing rivals
Ironically, Fidelity Investments and TD Ameritrade may have invited the move last year, when they dumped Vanguard funds from their no-commission platforms.Those firms argued that Vanguard was essentially free-loading by refusing to pay any sort of distribution fee. (Schwab appears to be collateral damage.) See: TD Ameritrade angers RIAs who feel 'blindsided' after TD Ameritrade's actions prompt the departure of all Vanguard and some iShares ETFs from its NTF platform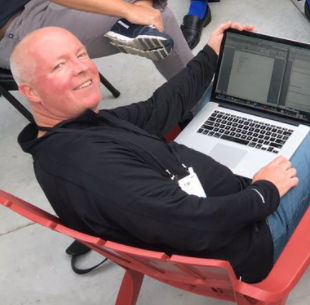 "I think this is [Vanguard's] answer to being told they can't be on the no-transaction-fee (NTF) platform. They are saying, 'If you won't do it, we will,'" says Scott Smith, an analyst with Cerulli Associates in Boston.
The creation of Vanguard's vast, free ETF supermarket dwarfs its rivals. Schwab offers more than 200 commission-free ETFs, 22 of which are its own, says spokesman Rob Farmer. Fidelity offers investors 95 ETFs commission-free, says Fidelity spokeswoman Nicole Goodnow.
TD Ameritrade spokesman Joe Giannone says his firm doesn't comment on other companies.
"What I can tell you is our clients have responded positively to our expanded menu of commission-free offerings -- none of which are proprietary – along with all the service, support, trading platforms, education and technology tools that we provide," Giannone says.
TD Ameritrade was widely criticized when it took Vanguard's funds off its no-commission platform and replaced them with State Street ETFs.
Now, with 1,720 ETFs, Vanguard is suddenly positioned as an RIA custodian for firms-- like a Betterment-- focused on those products. It also immediately changes the nature of Vanguard Personal Advisor Services (VPAS), the company's own $100-billion RIA.
"Vanguard is no stranger to causing a gnashing of teeth. It's like when Walmart comes to town. No businesses like it, but customers love it. Vanguard is the reason that ETFs are so brutal. They brought this low-cost issue to the point where everyone has to copy from them and go lower," says Balchunas.
Competitors, previously, could say Vanguard sold only proprietary products. Now Vanguard's claim to open architecture is much more convincing.
Traditional custodian?
Yet, if Vanguard is moving into the RIA custody space, the firm isn't ready to fully acknowledge it. In response to queries, Vanguard says it's not an RIA custodian, per se. "I wouldn't construe it that way," says Vanguard spokeswoman Emily Farrell.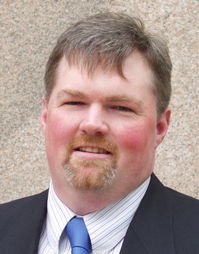 Traditionally RIAs haven't used Vanguard as a custodian platform, but RIAs can, and do, custody assets there, says Farrell. She also confirmed that VPAS will have access to the new ETF supermarket.
Not everyone, however, is buying that line. Alan Moore, co-founder of XY Planning Network, says Vanguard is almost certainly becoming an RIA custodian.
"My understanding…is that Vanguard is offering the ETFs on their own platform, making them a custodian in the traditional sense. It might not offer full services, but this is the first step in that decision," he explains. RIAs, statistically, are the biggest consumers of ETFs, albeit on behalf of clients, he notes.
Vanguard had an RIA custodian business, but shut it down in 2003 and sent $10 billion of assets to TD Ameritrade. Moore says bad memories of Vanguard's custodial failure haven't been forgotten.
"Vanguard's previous experience in providing custodial services was bad enough that someone at the company told me 'Vanguard won't provide custodial services again until every single person that was here the first time is gone,'" Moore says.
"And yet here we are," he adds. "Vanguard has gotten frustrated enough with the big custodians that they are going to get back into the game. Given the market strength of Vanguard, I suspect the major custodians will have to match the free pricing and essentially overhaul the way the custodians get paid."
Changing the Game
Vanguard is wise to demur, for now, because labeling yourself an RIA custodian is tantamount to a promise of a massive uptick in service levels.
"Advisors are used to getting full service. That's expensive," Welsh says.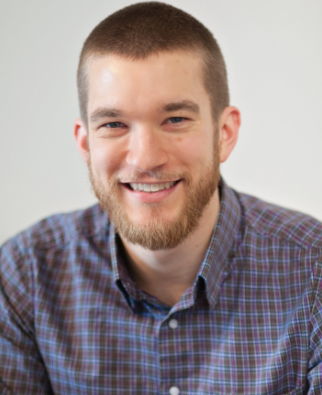 Nonetheless, Vanguard's decision to slash commissions changes the game for custodians, Smith says. "It puts some pressure on them. If Vanguard can do it for free, why can't you? That's a question they'll have to answer."
Michael Kitces, of the Nerd's Eye View, says custodians should be focused more on what they can do to mirror Vanguard's slashing of commissions.
"It's an explicit slap in the face to custodians that insist they 'must' have revenue-sharing payments to run their businesses. And here's Vanguard eschewing them entirely," he says.
While, Kitces acknowledges the custodians need to make money, he says pressure will only increase on eliminating trade-commission revenue and those annoying back end-12(b)1 fees.
"I think overall it could push firms to further promote investors' best interests. I wouldn't expect anyone to do in the short term but a thing to consider for the next strategy meeting," Smith adds.
But the short term may not be long at all, because Vanguard has no choice, Like Google or Amazon, it has to push into vast new markets, Welsh says.
"They have to do game-changing initiatives every year just to keep pace with earnings growth. Once they slow down, the story is over."
---
---
Mentioned in this article:
---
---
---
Sammy
Vanguard is tier C. No story here.
David
What about the major investment firms that also have their own custodial infrastructure; will that be part of the landscape going forward in order to attract advisors as part of vertical integration?