Michael Henley: We looked at Focus [Financial Partners] and said: We are not ready to sell our upside.
Brooke's Note: Young advisors can be excused for not becoming RIAs -- so the thinking goes. It's enough for them to build knowledge and build relationships, and a wirehouse creates a safe environment to do just that. But another reason millennials stay put and collect a salary is because everybody in their young universe is doing it. But here's a stark example of a young star flying the coop. It's good news for the RIA business, for Dynasty and his team. It's bad news for Merrill Lynch, which invested heavily in getting all these young people trained and positioned to compete. The net effect will play out over time for all the constituencies named and unnamed. This Wyeth team gave a look at just about every platform including Focus Financial and offered clear reasons for going in a different direction.
It's one of Shirl Penney's most sparkling recruiting triumphs and one of Merrill Lynch's more excruciating poaching losses. A team of mostly millennials broke away to become an RIA with nearly $1 billion in assets.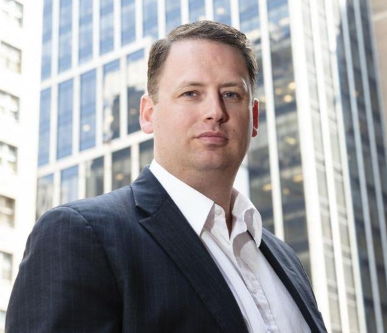 Michael Henley, 34, and only nine years into his career, signed on with Dynasty Financial Partners -- where Penney, 41, presides as CEO -- to form Wyeth Private Wealth in Chadds Ford, Pa.
It also comes a week after Forbes named him "America's Top Next Generation Wealth Advisor" in 2018. He also ranked 42nd nationwide -- something Merrill touted internally as a beacon for encouraging other young talent.
Yes, Henley gave recent IPO star, Focus Financial Partners, a good look-over before discarding them. HighTower Advisors also got a look. See: Focus Financial IPO is on at $39 per share as KKR pushes giant share premium, with an eye on raking off an extra $532 million
Upside and brand
"We looked at Focus and said: 'We are not ready to sell our upside with 30 years of runway,'" Henley says. "With HighTower, we felt we'd basically be building their brand."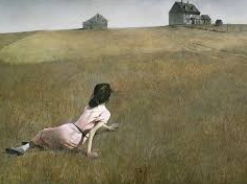 The decision to keep their equity and brand was an act of self confidence, says Louis Diamond, principal of Diamond Consultants, who ultimately brokered the transition.
"They decided to bet on themselves."
They also bet on Penney's Dynasty as a means of making a clean getaway from Merrill and removing a world of operational headaches.
Henley says he was immediately struck by Penney's youth, Chief Operating Officer Ed Swenson and some of his colleagues and their long-term outlook. "It's a differentiator as we compete against older advisors" to be able to demonstrate a clear path ahead for three decades or more, he explains.
The process of sifting through landing pads included other wirehouses, regional brokers, hybrid advisors and rollups. Then, finally, later in the game, Henley met Penney and never looked back.
But the relatively quick romance with Dynasty was born of two years of careful research and consideration, Diamond says.
"He's super inquisitive. He'd ask all the right questions and was very accepting of outside guidance. He isn't at all closed off," Diamond adds.
Henley puts it like this: "I've been obsessively following the independent space as a fiduciary." Part of how that manifests is that Henley is a big reader of Nerd's Eye View, the blog of Michael Kitces.
Leveraged buyout
Dynasty is not a long-term owner. It plays a multifaceted role both in the deal and future operations of Wyeth -- engineering and financing a leveraged buyout of two senior partners, Steve Marconi, 55, and Tracy McGuire, 57, and serving as the all-under-one-roof portal to all of its vendors. Each of the latter senior advisors plans to stay at least a decade.
Fidelity Investments is the sole custodian of assets, in large part, because of its synergistic advantage. Virtually all of the business Wyeth does is with DuPont executives, and Fidelity administers all of its stock plans and executive deferred-compensation plans. By moving over from the Bank of America-owned brokerage house, Wyeth clients will now have a single source of financial statements.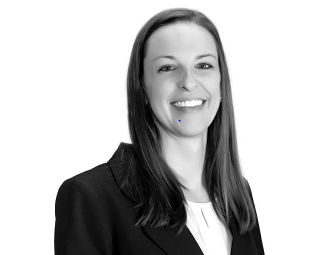 The move to an RIA format also gives Henley new weapons to compete with his firm's determined rival for DuPont -- Goldman Sachs-owned Ayco, a big Albany, N.Y.-based RIA specializing in Fortune 500 executives' accounts. See: Why a $2 billion Ayco advisor bolted Goldman Sachs' $26 billion, Albany-based RIA and subtracted 12,000 commuting miles
"Merrill Lynch doesn't allow advisors to give tax advice," Henley says. "Now I can actually use CPA tax planning software." For performance reporting, Wyeth uses Black Diamond. For planning, eMoney and for tax planning, Bloomberg tax planning.
But one of the clinchers for using Dynasty was what Wyeth didn't have to give up in leaving the Merrill nest -- Wal Street research. Henley always presumed the familiar analyst coverage he cherishes and knows how to properly absorb would be sacrificed. "It just blew me away," he says.
Penney says he can supply the research through Callan Associates.
Still, the larger plate tectonics of the Wyeth breakaway trace back to the determination to execute a succession plan -- something made more cumbersome inside a wirehouse. A transition of equity typically happens over three or four years at Merrill Lynch, Henley says. As a breakaway it can be done at a desirable pace. "We can set it up over 10 years."
Other members of the breakaway team include: Alison Brooks, co-founder and chief operating officer, Mark Jackson, founding partner and private wealth advisor, Brittany Kalsky, chief compliance officer, Erin Yake, senior private wealth associate and David Clark, private wealth associate.
---
Related Moves
February 17, 2022 – 2:50 AM
---
---
September 24, 2019 – 2:02 AM
---
---
---
Geoff
Quite the crown jewel win for Dynasty indeed versus the more established competitor incumbents