Rudy Adolf is now a public company CEO with a much-improved balance sheet and public currency to use for further deals.
Brooke's Note: In the end, the Focus Financial IPO had almost an anti-climatic feel. It did almost precisely what Goldman Sachs and its other issuers designed it to do --nothing better or worse. It always had a bit of a GoFundMe feel to it, given that the proceeds go to prosaic debt reduction. It's like Stone Point and KKR, so new to taking title to Focus, were saying to the crowd: "The previous owners saddled this otherwise promising, pure-play, RIA-owning company with onerous debt. Can you help us out?" Help they did. At a price. It seems to be of particular importance here. Focus Financial depends on non-stop deals for both its organic growth -- largely based on tuck-in acquisitions -- and inorganic growth, which derives from gobbling RIAs at the corporate level. Keeping acquisitions flowing like tap water at Focus means seeking more financing, and that 'll only be easier and cheaper with a cleaner balance sheet.
After an apparent white-knuckle ride the last couple of days, the Focus Financial IPO got a solid first-tick share price, respectable trading volume and a cherry on top -- a price pop for the first, guinea-pig investors holding stock branded with the newly minted FOCS ticker symbol.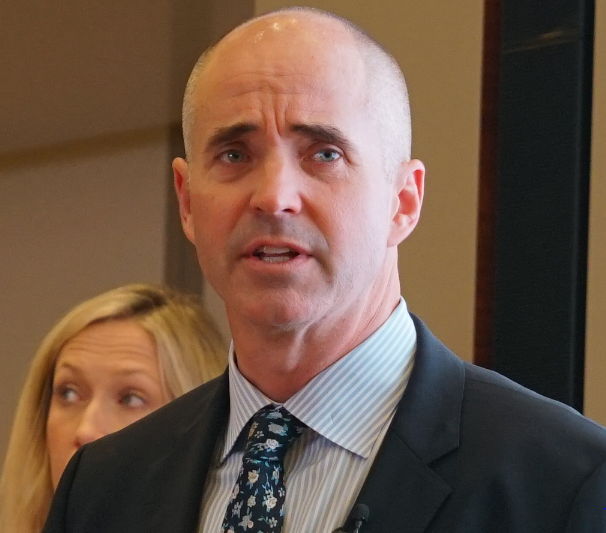 Behind the scenes, its big new investors -- namely Stone Point Capital LLC and Kohlberg Kravis Roberts & Co. LP -- were also cheering a more private victory--getting the price they wanted, after yielding a small price concession. See: 'Oversubscribed' Focus Financial lowers asking price as IPO-eve share demand wanes, raising prospect of a $100 million offering haircut
The dynamic is simply part of the process, according to Dan Seivert, CEO of ECHELON Partners.
"I did not think there was shakiness ahead of the IPO," he says. "They were just testing the psychology of investors, and they got it right."
The early whisper numbers for Focus shares were in the low- to mid-$20s. KKR and Stone Point paid an equivalent of about $17 a share last year to take the New York roll-up off the hands of long-suffering investors like Centerbridge Partners LP of New York and Summit Partners of Boston.
But then, as the SEC S-1 form got updated, the stretch goal soared to $39 with the low-end range set at $35. See: Focus Financial IPO is on at $39 per share as KKR pushes giant share premium, with an eye on raking off an extra $532 million
Desired Outcome
As it turned out on day one, the stock opened at $35, with a brisk three million-plus shares trading hands, before closing with a tidy 13.79% gain from the $33 base target.
On day two, Friday, Focus shares backed up those gains with a tidy 46-cent, or 1.23% gain. The rest of the Nasdaq slid more than 1%. On Monday, July 30, shares soared another 6.5% to $40.50 as of 1:48 pm.
Though it's arguable the new price means KKR left money on the table, Seivert says leaving room for a post-IPO bump is also part of the desired outcome.
"Of course it's always good to begin trading with a positive move up--over 10% is good, and more than 20% is great," he says. "The implied promise/return most underwriters try to deliver in day one is around 15%."
That said, anything better than a collapse is pretty good.
"Avoiding negative territory, or even less than 10%, is a good move and puts the underwriters of the IPO where they want to be," Seivert adds.
KKR and Stone Point achieved a radical reduction in their risk, early on, by flipping a bunch of shares.
Laden with debt
After the KKR/Stone Point acquisition, Focus was laden with $1 billion-plus in debt, making it highly vulnerable to a market downturn, said David DeVoe in an interview last year. That debt swelled this year to $1.246 billion. See: The Case for Debt Over Equity for RIAs in Need of Capital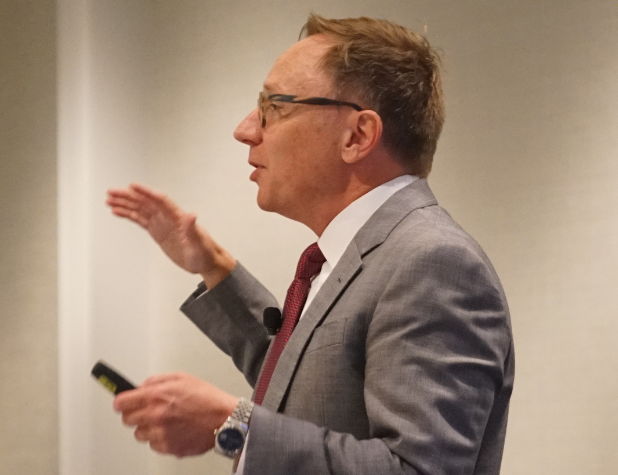 As such, the bulk of the $532 billion -- about $393 million, or 71% of proceeds--is earmarked to pay down loans, according to Autonomous Research.
Yet the price for going public goes beyond the obvious.
Though Focus now has public shares to use as currency in place of debt in some instances, it's a double-edged sword, DeVoe says. Focus will no longer be able to dangle a future IPO as a "carrot."
Curse not carrot
"Public currency is more of a curse than an edge," Seivert agrees. " Any deal they do now they can't talk about getting the pop from going public."
What should investors look for going forward?
An average of 15% growth per year is pretty much the minimum threshold for public companies to thrive and stay on the positive side with analysts, says Seivert.
"If they are like me, they will wonder if this is going to be like other publicly traded wealth management companies that have not worked so well."
Two early IPOs, Edelman Financial Services LLC and National Financial Partners sought shelter by going private again. RCS Capital Partners fell on its sword, he adds.
LPL has only been able to grow its value at an annual rate of 9.5% over the eight years, or so, it's been public. Silvercrest Asset Management Group Inc. has only been able to grow its value by 8% for the five years it's been publicly traded.
"Management is now a slave to the analysts and quest for quarterly earnings growth," says Seivert.
And, it's not just analysts, but another third-party Focus has long kept at arm's length -- journalists.
That said, an email sent Thursday and a call placed to Focus's outside PR firm went unreturned. A PR receptionist said somebody still might return a call on Monday.
---
Related Moves
February 6, 2021 – 2:39 AM
---
---
Mentioned in this article:
---
---
---
Jeff Spears
The next hires are very important. Not new Advisory Teams but new Focus professionals who can help their partner firms with organic growth. Focus has the inorganic growth pitch down.
David
Looks like quite the bang up job next to Hightower at $1.68, partner
---