News, Vision & Voice for the Advisory Community
After push for $39 falters, the New York-based roll-up targets a $33 share price, which trims nearly $100 million off the take, but is far from shabby
July 26, 2018 — 2:46 AM UTC by Brooke Southall
After a day of phone calls, harsh feedback and cooling feet, Focus Financial will attempt its IPO on Thursday (July 26th) at a discounted price that could give Focus CEO Rudy Adolf as much as a $100 million haircut.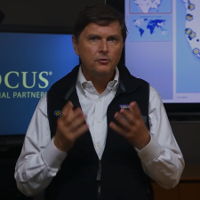 The New York-based roll-up gave up its aspirations for shares to burst onto the market at $39, which would have yielded a cool $600 million. Now, it's looking at more like $500 million based on a new $33 share price, according to IPOBoutique.com and sources close to the offering. See Focus Financial IPO is on at $39 per share as KKR pushes giant share premium, with an eye on raking off an extra $532 million
In addition, the two words any issuer hates to hear, "shares available," are being bandied about even as the hours count down. "Word is that there is stock available, even though it is officially oversubscribed," a source says. "Day one – week-one--trading could be pretty rough."
The rating on the IPO was lowered to a "2" from a "3" by IPOBoutique with a "5" being the best in terms of prospects for success.
"The books are now going to close Wednesday at noon in anticipation for a Thursday debut," it says. "We do not currently like the way the book is building and are electing to downgrade the rating on this deal from a '3' to a '2'." 
Backtracking on price

"If the channel checks are accurate, then the Focus IPO is going to kind of stumble over the finish line – albeit still at a strong price," he says. "If it hits on the low end, or even somewhat below it, it just means that the market is trying to direct the valuation more toward the norm."
One former investor who says he is frustrated with the way Focus handled the IPO and its promotion summed up the Focus challenge this way:
"Very leveraged financial engineering by Rudy and his M&A team. Organic growth is not there if you strip out the bolt on acquisition. Once the founders sell and get their pay out, the next generation doesn't have the same incentive as the founders had. Shareholders of NFP found that out the hard way." See: Bibliowicz's turnaround plan for National Financial Partners includes rolling up RIAs.
But if Focus gets $33, any sense of a shortfall is purely psychological, Crow says.
"At $39 per share, we estimated Focus would price at 18x EBITDA (not earnings), and their EBITDA is highly adjusted.  That's well above industry comps.  At $33, it's still a strong valuation that they should be proud of, but it's still easy to get psychologically attached to the high water mark."
Another bit of good news for Focus is the IPO market is red hot with 11 IPOs on the docket for the week, the second busiest week of the year. As much as $1.5 billion is expected to be raised.
---
Mentioned in this article:
---
---
Share your thoughts and opinions with the author or other readers.
---