Andy Kalbaugh: We recently complied with a regulatory inquiry from the SEC to produce mutual fund holdings over the last five years for RIAs that transact business on our custodial platforms.
Brooke's Note: Even people ensconced in the RIA business have to constantly qualify what "RIA" means. What exactly is an RIA? It becomes particularly challenging when the topic turns to hybrid RIAs who operate as reps at independent broker-dealers. Unlike their RIA colleagues, who keep assets at RIA custodians, these dual-registered advisors typically pay a custody fee so the broker-dealer can finance the oversight of those assets. That is one undercurrent here as LPL warns its RIAs that the SEC is rifling through RIA mutual fund purchase information back at the home office -- looking at share classes purchased by advisors. Todd Cipperman points out why LPL is content just to offer a heads up rather than levying its own police action. The compliance consultant also explains why the SEC may be ill-suited to judge whether the RIA is operating in a client's best interests because of the pay-now-or-pay-big-later nature of no-transaction-fee platforms.
Federal regulators may be circling RIAs, looking to pounce on advisors who are putting clients into steep mutual-fund share classes without adequately weighing their best interests, according to a somewhat cryptic letter LPL Financial recently sent to hybrid RIAs.
The upshot could be a steep fine and an embarrassing disclosure on an advisor's ADV form for anyone caught in the Securities and Exchange Commission's claws.
The letter, circulated in an email--a copy of which was obtained by RIABiz--is essentially warning RIAs that a possible (SEC) crackdown is underway over share classes.
"We want to make you aware that we recently complied with a regulatory inquiry from the SEC to produce mutual fund holdings over the last five years for RIAs that transact business on our custodial platforms," the Fort Mill, S.C. independent broker dealer's missive said.
"It is our understanding that the SEC requested similar information from other custodians, as well. We believe this to be part of the SEC's continued focus on the selection of mutual fund share classes by RIAs," states the email, authored by Andy Kalbaugh, LPL managing director for national sales and consulting,
LPL spokesman Jeffrey Mochal added further detail in a separate statement:
"We regularly receive and respond to regulatory inquiries in connection with examinations and investigations. We recently complied with such a request from the SEC to provide information regarding mutual fund holdings for RIAs that transact business through LPL. We take our regulatory responsibilities seriously, and provided the SEC the data as requested."
Zeroing in
If the SEC is zeroing in on advisors, it should think twice, says Todd Cipperman, of Cipperman Compliance Services in Wayne, Pa.
"The SEC needs to start re-thinking this. The cheapest share class is very subjective. Let's take an A share with a front-end fee and a B share with a 12(b)1 fee. The A share is only cheaper after a number of years of holding," he explains. The 12b-1 fee is known as an operating/marketing expense and adds to a fund's expense ratio, otherwise largely focused on asset management. It ranges generally between .25% and 1% (legal limit) of a fund's net assets
"A lot of factors go into this. Every time you pick a share class that isn't the cheapest doesn't mean you've breached your fiduciary duty, but the SEC may think you did," Cipperman says.
Scott Smith, an analyst with Boston-based Cerulli Associates, says RIAs must weigh numerous factors before deciding to purchase a more expensive fund.
"The RIA may be seeking to snare lower transaction fees by purchasing a higher share class," he says. "Higher share-price classes could be the choice to reduce ticket charges, or other expenses to the advisor, or the client."
"I've seen the low-cost funds with terrible performance. Sometimes, you get what you pay for," says Ron Edde, president and chief executive of Millennium Career Advisors in San Diego.
Motives unclear
The LPL email acknowledges the SEC's motives are unclear, but contains a head's up to advisors.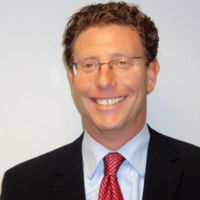 "While we don't know exactly how the SEC may seek to use the information; we are aware that they have examinations underway focused on RIAs who purchased more expensive share classes, when a cheaper alternative was available, and the related disclosures," it reads.
"If the SEC decides to conduct any follow up, they would likely reach out to you directly as the fiduciary for the account."
The Kalbaugh letter urged its RIAs to reach out to legal counsel to gain additional information, if they have share-class concerns. Mochal did not reply to a request to explain why the firm chose not to offer more guidance.
Edde says LPL very likely didn't want to put itself in the position of offering legal advice to RIAs. Rather, the firm is letting RIAs make up their own policies.
LPL likely feels it should be hands off, particularly because these RIAs don't use LPL's corporate RIA platform, but have their own independent RIA, he says.
It is unclear whether LPL sent out the email to all of its advisors - even those who use the corporate RIA - or just those advisors who have their own RIA.
Ryan Shanks, principal recruiter for Finetooth Consulting suspects the SEC reached out to LPL regarding its own corporate RIA as well as the OSJs. "What this means is that the liability falls more heavily on LPL and their super OSJ networks due to supervision requirements," he says.
Looking for guidance
For its part, the SEC issued a share class disclosure initiative to advisors in May, offering frequently asked questions about clients and share classes.The SEC said in its statement that it is seeking to protect advisory clients from undisclosed conflicts of interest.
Dan Bernstein, an attorney from MarketCounsel, says the SEC is most interested in identifying conflicts of interest with share classes.
"The share class initiative focuses more on conflict of interest. If an advisor is making an argument that they want to use a share class for a certain reason then I think they'll be fine if they justify it. If they're choosing a mutual fund that is more expensive and they share a profit in it then there will be more scrutiny."
Bernstein says the RIAs need to craft a plan on how to handle the share class situation.
"I think it's on the advisors to figure it out," he says. "They're on the platform because they want to be independent advisors."
Still, Cipperman says there is a big difference between telling advisors what to do and offering thoughtful guidance. "It would seem to me that [LPL] could have been a little more proactive. I'd suspect that LPL advisors are looking for guidance."
The cheapest share class may not be the best option for clients in some cases because there are so many other factors, says Bill Hamm, president of Independent Financial Partners IFP, which is leaving LPL early next year to form a broker dealer. See: LPL Financial pulls pricing lever after Bill Hamm moves to yank $12 billion and 500 advisors off the IBD's line
"Let's say you are in the lowest share class but it costs you $26 to buy and sell. If you've got a $100,000 account - which is less expensive - that $26 every time you trade? It's not always a black and white scenario."
Trying to decide the true lowest-cost fund isn't easy at the time of the purchase, Cipperman says. "A lot of times, advisors will state in their businesses that they won't accept front-end payments. There are lots of reasons why you don't have the lowest share classes."
---
---
Mentioned in this article:
---
---
---
Rather not Say
January 11, 2019 — 3:10 PM
I have a story for u on this if your interested. I was termed from an LPL hybrid OSJ/RIA who came under SEC audit and was found deficient in its disclosures. Instead of taking responsibility, the CEO/CCO threatened to fire me for cause if I didn't participate in rebating my clients. Contact me if u want to know more.