Larry Raffone just got his life back as Financial Engines went private and shucked all those quarterly calisthenics.
Financial Engines, Inc. is a private company again as of today, and its buyer's checking account is $3 billion lighter.
The Mountain View Calif.-based 401(k) robo-advisor, whose IPO surged 44% in its first day of trading in 2010, will now remake itself again under Hellman & Friedman ownership and the leadership of its CEO, Larry Raffone. Power Player: Larry Raffone is racing to 'lock up' the 401(k) market by taking its robo head start and combining it with a semi-national RIA
The merger was announced on April 30, 2018.
The plan is to take it from being a low-margin advisor to about 750 plan sponsors with millions of participants, to a high-margin provider to larger retail accounts. This business is coming under pressure as Fidelity Investments barrels into 401(k) advice. See: Fidelity Investments (explicitly) enters 401(k) advice game -- then Financial Engines' shares plummet despite its 'Mutual Fund Store' RIA winning Boeing and Ford accounts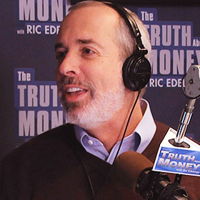 The largest component of that plan is Hellman's purchase of a majority stake in Edelman Financial Services, which adds asset critical mass to the deal along with a huge library of content that can be used to educate 401(k) participants and ease their transition to a retail relationship. See: Ric Edelman's RIA empire to merge with legacy The Mutual Fund Stores in $3-billion deal that takes Financial Engines private
Edelman serves 35,000 individuals and families and manages more than $21.7 billion in assets for them.
Under the terms of the transaction, Financial Engines stockholders are entitled to receive $45 per share in cash. As a result of the completion of the acquisition, Financial Engines' common stock ceased trading as of today on the NASDAQ stock market.
Yahoo! Finance's Wells Fargo private wealth unit take-down misfires; lacks needed industry perspective
In a blistering 2,600-word article, Yahoo! Finance took Wells Fargo to task for allegedly converting its wealth managers to salespeople to meet high-pressure goals while tossing clients into model portfolios without telling them.
The article, titled: Exclusive: Wells Fargo automated high-net-worth wealth management as advisors faced sales pressure. quotes at least four angry ex-wealth managers who say they were converted from portfolio managers to salespeople and asked to mislead investors about their duties.
A lead quote in the article said they were supposed to obscure the shift from client view, so the services could continue to be represented as highly personalized advice.
"The firm made it very clear that we could not discuss the fact that we were no longer managing the portfolios," one former advisor told Yahoo Finance. "That remains one of the biggest ongoing secrets kept from wealth management clients to this day."
But Doug Fritz, managing principal of F2 Strategy and, from 2006 to 2013, a senior vice president and director of strategic tools and process at Wells Fargo Wealth Management Group, dispute's the story's central premise.
"It's been a while since I was there, but from what I experienced, this is a total bogus story," he says."The insinuation that advisors were duping clients into something they felt bad about, by having someone else make daily trade decisions, is bullshit," he adds.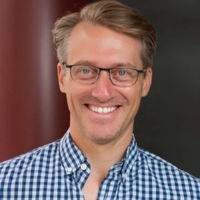 "It's the basis of the entire managed-money and mutual-fund industry," he asserts.
The gist of the outrage is that Wells Fargo was hiring Italian gourmet chefs, but actually selling Ragu spaghetti sauce. Instead of cooking from scratch, clients got sauce from a can, according to the advisors.
"They were essentially explaining where you fit into the spectrum," the advisor said. "Everyone said, 'Wait, service management is responsible for investment management?' This is what we've spent our lives doing."
Again, Fritz questions the take.
"Wells saw early that advisors were unable to exceed the returns available through more model-based portfolios and did the right thing in moving them off advisor's day-to-day responsibility, when appropriate," he says.
Struggling portfolios
"These are often the smaller portfolios that struggled to get much personal attention from advisors. Also, these modeled portfolios performed better, were lower-cost and had a higher level of service [in general] than the ones advisors managed themselves at that investment level."
The Yahoo! article cited documents it claimed showed this alleged stealth shift. The only named sources in the article were Wells Fargo media spokespeople taking issue with characterizations about the bank's actions.
"Client portfolios are not model dependent, and any statement to that effect is incorrect," Wells Fargo Spokesman Vince Scanlon says.
"Clients are involved from start to finish when designing their portfolios, from designing the investment strategy to signing off the final approach," he says. "Risk management measurement standards to compare asset allocation guidance and client portfolios are in place as part of an effective risk management system that helps ensure clients have commensurate risk/return exposures."
Another industry expert contacted by RIABiz says Wells Fargo is largely in step with the rest of the bank-owned wealth management business. The expert said the article lacked perspective.
"The source of info seems to be all ex-employees who are always going to say something negative," says Louis Diamond, principal of Diamond Consultants in New York.
"This doesn't seem that dissimilar from what most firms are doing. Advisors are able to grow their businesses quicker and more efficiently, if they aren't concerned with investments 24/7," he adds.
Using the brain
But an advisor took issue in the article with how Wells Fargo layered humans and robots.
"They put everyone in a model so you didn't have to use your brain to figure out any stocks," one former advisor said. "So you would use the brain to explain to clients why it was in the model."
But that is old-fashioned thinking, Fritz says:
"Shifting the trading/rebalancing function to a model isn't something worth 'hiding' from a client," he says. "I'm kinda shocked at the insinuation that any advisor would (in 2018) promote the 'value' of their hands-on-the-keyboard to clients over a more predictable and controlled model process.
"That's why firms like Wells invest in rebalancing and tax-optimization tools, because individual advisors are far more valuable working with clients on planning, reviewing performance and being a resource to them and their financial life.
"If someone felt their time was better spent hitting buy/sell on a trading system, rather than listening to their clients, or trying to win new business, then they're in the wrong industry. It doesn't stand up to reason and it's not adding value to clients," he says.
---
---
Mentioned in this article:
---
---
---