News, Vision & Voice for the Advisory Community
DeVoe & Co.'s annual event in San Francisco featured RIA-merger rock stars-- Mercer, CAPTRUST and Financial Engines -- whose comments revealed not a note of gloat
July 2, 2018 — 2:47 AM UTC by Brooke Southall
Brooke's Note: David DeVoe led off his conference with a great anecdote about his partner, Tim Kochis, who merged his RIA, Kochis Fitz, with Quintile, to form Aspiriant and immediately and intentionally deserted the scene for six months. Tim Kochis retires, months earlier than scheduled, but also years later than planned Asked later what he thought of his unconventional move, Kochis replied that he had erred in judgement. He should have steered clear for a year. What Kochis was getting at is that staff revert to the old pecking order once the long-established boss is around -- problem particularly in advisory firms where a single charismatic leader may hold sway for decades. It's a huge challenge for the RIA business overall [and for small online publications whose readers are RIAs] and the anecdote spoke to what will need to happen for successions to take place -- lots of letting go and letting the next generation figure it out.
Anton Kuzmanov did not travel to the Four Seasons Hotel in San Francisco last week because he was in the mood to gloat. If Financial Engines's senior vice president, head of strategy, corporate development and corporate operations smiled, I missed it.
For the 100 attendees at the DeVoe & Co. conference last week, Kuzmanov evinced a cool satisfaction with the staggering deal he'd been part of, effectively merging The Mutual Fund Store, Edelman Financial and Financial Engines. See: Ric Edelman's RIA empire to merge with legacy The Mutual Fund Stores in $3-billion deal that takes Financial Engines private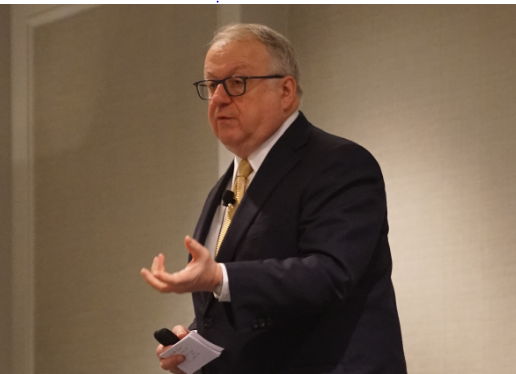 The deal has a downside for RIA businesses still paralyzed by succession-phobia. Financial Engines was effectively taken private, erasing the Nasdaq listing of the only RIA ever to complete a big, initial public offering.
But Kuzmanov says the deal also has a big upside. Financial Engines needed to step back from public markets--even at its considerable size. Hitting a robo wall, Financial Engines buys The Mutual Fund Store for $560 million to bust out of 401(k) confines
"We need to make investments that aren't really tolerated by public markets on a quarter-to-quarter basis," he says. "Private equity understands us in intricate detail rather than 40 to 50 analysts who understand us definitely at different levels."
In other words, the RIA business has its own very peculiar rhythms -- not all intuitive, never mind get-rich-quick.
Private equity deep
The other Financial Engines wrinkle is that it's two distinctly different businesses under one roof -- making those investor presentations that much more frustrating.
"Financial Engines is a also a fintech company -- mostly providing managed accounts to DC providers," Kuzmanov says. "[The robo] manages 800,000 unique portfolios.These are not model portfolios, and we're doing it with not a single individual touching the. client." Fidelity Investments (explicitly) enters 401(k) advice game -- then Financial Engines' shares plummet despite its 'Mutual Fund Store' RIA winning Boeing and Ford accounts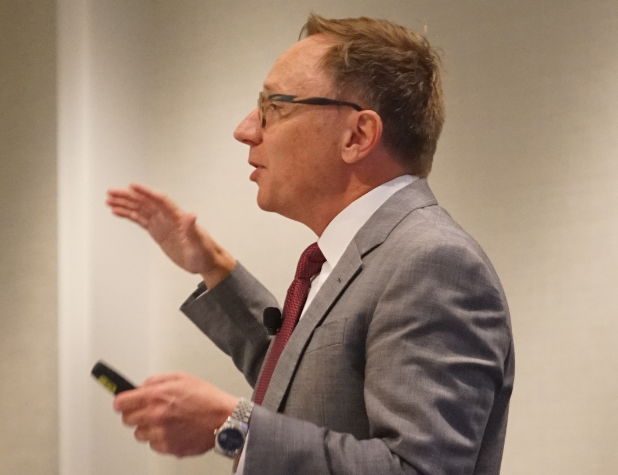 Hellman & Friedman LLC, the giant San Francisco-based private equity firm, obviously saw value in the company's split personality. It paid $3 billion, representing a 41% premium on the price of Financial Engines shares -- a case of being the right venture in the right PE market. Edelman's $21 billion of AUM got added on to the company's $169 billion in AUM. 
"I've never seen the depth of private equity there is right now," Kuzmanov says.
Mark Tibergien, CEO of Pershing Advisor Solutions painted the larger landscape showing where the arc of the RIA business connects with the bespoke-attired investors seeking high returns.
The RIA business is 30 years old, has 28,000 firms, and very few of them are owned by anyone other than the founder. "It's a one-generation business," Tibergien says. "Very few make it to the second generation." How many RIAs are there? No, seriously, how many?
Also, very few firms make it to critical mass; only about 650 firms manage more than $1 billion. That's actually fewer than the number of RIAs founded last year -- 750.
That said, demographics and economics are coming to bear. "Consolidation is starting to take root," he says. Since 2008, the industry has declined by 1,400 broker-dealers and 40,000 financial advisors.
Everybody a buyer
What private-equity people like is the opportunity to get on the right side of the supply-and-demand curve. Tibergien asked sellers in the room of 100 attendees to raise their hands. Only one hand tentatively went up. "Everybody's a buyer," he proclaimed.
Despite the apparent seller's market, Tibergien pointed out that sellers, in many respects, hold a weak hand.  "The average firm grew 5%, and what did the market do?" he asked.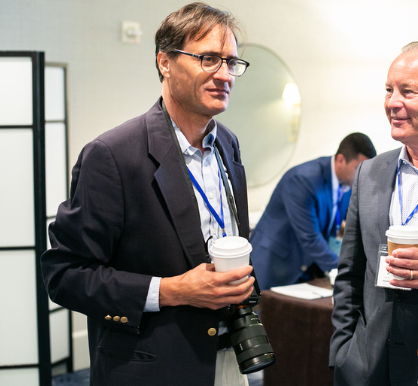 Short answer: It went up about three times as much, but was tempered by another macro trend: "Most of the RIA clients are in a de-accumulation phase," he said. 
Tibergien went on to debate himself with the mastery of a balanced journalist. RIAs got paid, on average, 77 basis points 10 years ago, and they are getting precisely the same today, he noted. 
On the other hand, if assets have generally tripled during that time, RIA revenues have soared even more. Better yet, RIAs with a planning tilt generally raised fees --5% to 10% annually.
More bad news
Then, more bad news: You can't hire advsors easily in this labor market -- somewhat inexplicably. "We have to ask why we can't attract people to a market with an oversupply of clients and an under-supply of advisors," he said. 
On a panel, Ben Goldstein, chief operating officer of CAPTRUST, noted that salaried worker bees at firms are not the only ones soured on their jobs. CAPTRUST is a $220-billion RIA 401(k) roll-up but new $20-billion acquisition may wipe clean target set
The seeming disconnect in career attractiveness may trace back to how value is produced--and how it's paid. All the happy talk at the trade level may be about wealth management and wellness, but four times a year, advisors must answer for performance numbers that go out to clients.
But asked to name the biggest surprise as his firm rolls up RIAs, Goldstein didn't break stride. He said founders, who only planned to stay-on for a transition [period], almost always decided to stay longer, once they were relieved of responsibility for their mom-and-pop shops.
"The moment you unburden them, attitudes change, and it's contagious, and affects the whole team and clients. Suddenly retirement is off the table," he said.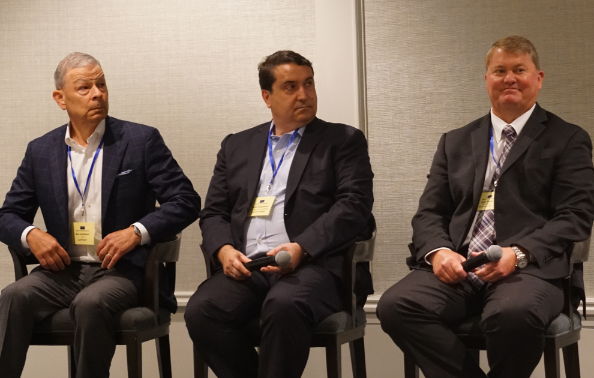 Dave Barton, CEO of Mercer Advisors, also on that panel, nodded in agreement. He said he is seeing the same cancelled retirement phenomenon. But finding those kinds of firms remains a huge challenge. "If you're pursue 100 firms, you're closing two or three of them," he explained. 
When Kuzmanov also nodded in agreement, this reporter raised his hand  with a question. 
Cherry pick?
Could Financial Engines have cherry picked as aggressively--given that it is shopping in that tiny pool of RIAs with $10 billion or more in AUM -- if The Mutual Fund Store, Financial Engines and Edelman Financial weren't radically different business models?
"It's not a coincidence" he answered. "[The RIAs of] Ric Edelman, Adam Bold and Bill Sharpe depend on the same principles, even if the delivery is different. They don't make products, and they try to get advice to as many people as possible."
---
Mentioned in this article:
---
---
Share your thoughts and opinions with the author or other readers.
Larry said:
July 3, 2018 — 12:48 AM UTC
Craig said:
July 3, 2018 — 12:49 AM UTC
---
---