Derek Bruton: This is our biggest win so far in our early history. We've had a lot of nice-sized wins, but nothing of this size. It defines the capabilities of our firm.
Brooke's Note: One of the many interesting aspects of this Chalice startup is that its RIA and broker-dealer's first president, Derek Bruton, is not a co-founder of the firm. Yet, he is far better known in RIA circles than the owners. It hasn't taken him long to make a mark at the firm -- and that seems to bode well for the company. As we emphasized in our first article about Chalice, this is a story interesting both for its Dynasty-like business model and the fact that it offers a second-splash opportunity for some high-profile people who are on far arc of their careers. See: Derek Bruton joins Keith Gregg as Chalice Wealth Partners makes urgent Dynasty-lite bid bolstered by $4.5 million and Aaron Schumm
At Chalice Wealth Partners, the tall presence of Derek Bruton is starting to reach above the clouds -- exhibited by two slam dunks. He drafted two top people to his team and scored a big RIA account, all within the past 30 days.
On Tuesday, June 26, the one year old start-up revealed that LPL alums, Christopher Giles and Stephanie Holly would be joining the firm. Giles will serve as chief information officer and president of Chalice Financial Technology. Holly will become chief financial officer and president of Chalice Enterprise Solutions. Their appointments add eight years of LPL experience to Bruton's seven, and hint at the scale of his growing influence.
And, because the appointments come on the heels of Chalice's recent signing of a prestigious $12 billion client, Atlanta [Georgia] Consulting Group, the case grows that the unlikely venture has legs. It entered the hyper-competitive niche of "synthetic scale" where Dynasty Financial Partners mostly dominates.
That said, the New York-based player, which administers about $30 billion of assets, may have left some room for other competitors. It does not have its own broker-dealer and its recently business model shift puts a giant focus on RIAs with $1 billion-plus.
Big-league win?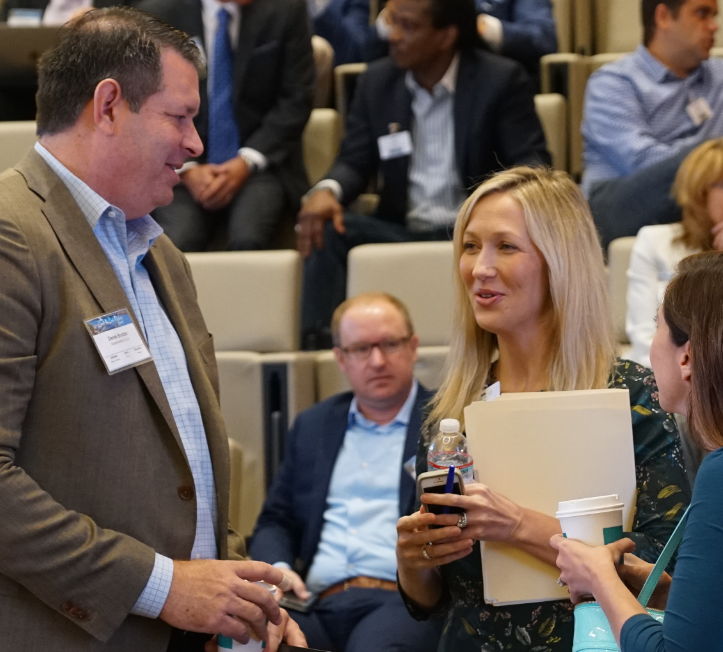 Yet Bruton makes clear that his company's recent win is a triumph in any league.
"By any measure, with any firm, Atlanta would be a real win, and we anticipate many more," Bruton says. "It's the biggest win so far in our early history ... [and] it defines the capabilities of our firm."
Bruton, an ex-Stanford basketball star whose height approaches seven feet, was managing director of LPL Financial's RIA division for the bulk of Giles' and Holly's time at the Fort Mill, S.C. IBD. Indeed, this is the third time he and Holly will work together.
On Thursday, June 28, Chalice launched its alternative investments service with a fresh connection with Burlington, Vermont-based Venture.co Holdings Inc., a software provider and broker-dealer focused on ALTs, which also transacted Chalice's $4.6 million April equity raise, but is not an investor itself.
Huge Win
She joins Chalice from TideRock Holdings, a mid-market private-equity concern also in San Diego, after two years building out its shared services.
Giles, a 17-year Ameriprise veteran, just left his position as the senior managing partner at Carlsbad, Calif.-based GRP Advisor Solutions, which he joined in 2014
It's a huge win, agrees Craig Iskowitz, founder and CEO of New York-based consultancy Ezra Group LLC, via email. "It's the kind of win they can show to other prospective RIAs who are hesitiating due to Chalice's being a new player."
On May 30, Atlanta, which has $12 billion in assets under advisement, formally announced it had dropped Raymond James in favor of Chalice, as its broker-dealer for certain transactional aspects. Chalice has both a broker-dealer and a Dynasty-Financial type model.
Headcount at Chalice is expected soon to reach 20 as three marketing executives join Giles and Holly. Chalice's RIA and B-D, which will have more than 100 reps after Atlanta's come on-board, currently manage $1.3 billion in assets -- an increase of $400 million in the past two months.
For Bruton, who was appointed chief operating officer just three months ago to run his firm's RIA and B-D, Atlanta's move is tangible proof that Chalice is the real deal, as well as indicative of future growth.
But not everyone is convinced.
An executive-level source with IBD links who prefers to remain anonymous, said via email that the ACG account is not one many firms would even want.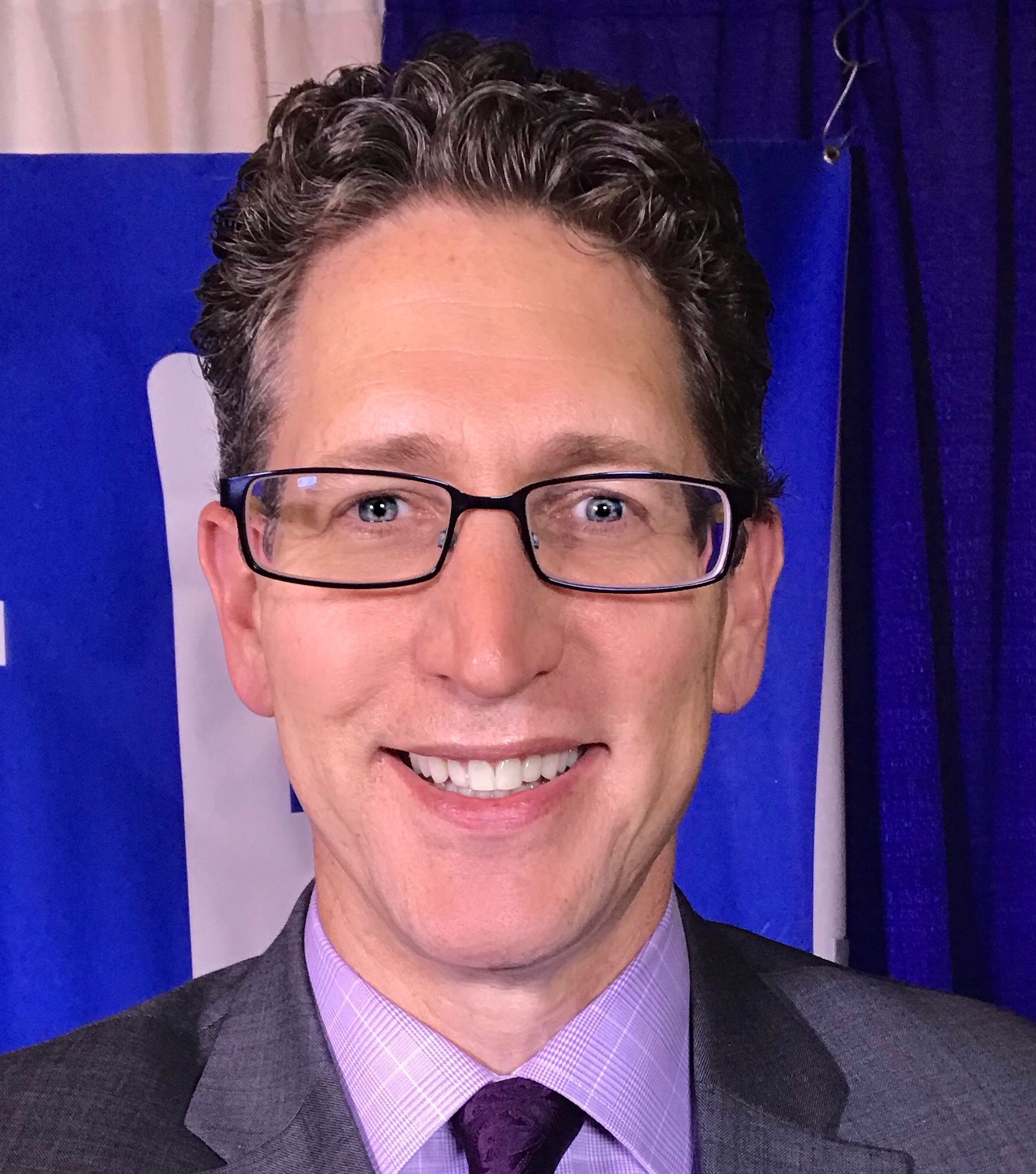 "Chalice will do less than $1 million in revenues with Atlanta. That's less than one basis point of return on $12 billion in assets. This is just a PR exercise, and they're looking for cheap advertising."
These claims don't stack up, Bruton counters.
"I really don't often comment on speculation and comments from other firms, especially unnamed sources, but what I would say is a million dollars of revenue is meaningful to any firm. I'm not saying it is a million, but how is a million dollars of revenue not meaningful to any firm regardless of its size?"
Though most of the signing involves the B-D, 22 ACG advisors will use Chalice's technology outsourcing model as well. Chalice charges $250 per month per rep.
The source is adamant, however, that announcing a deal that amounts to the movement of "irrelevant leftover transactional assets" is beneath broker-dealers with real clout in the market.
Large scale brokers do not do these announcements, says the source. "They might [even] have some crazy number of managed assets, but it doesn't mean anything. The business is maybe ten percent margins [even] at $100 billion in scale."
The fact is, Atlanta is continuing its relationship with Raymond James. It simply moved from an employee model to being an independent RIA. Only Atlanta's commissionable assets moved to Chalice; its fee-based assets remain at Raymond James.
Whether Atlanta's move proves revenue positive or not, this deal is about more than PR, counters Iskowitz. It's also evidence that Chalice has something to offer, and that it can, and will, do business with big firms.
"After a $4.6 million Series A round in April, Chalice has cash to burn and doesn't need profits at the moment. What Chalice needs is marketshare and size. This is a huge win," he says.
Chalice's revenues. are driven by commission splits, revenue shares, placement fees, membership fees and a mark-up on the resale of technology on its advisor portal.
Money talks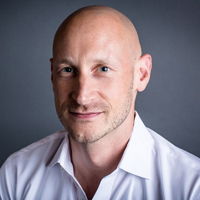 What attracted Atlanta to Chalice has less to do with the advisory-side of the business and far more to do with business management, says Bruton.
"Atlanta wanted to monetize their life's work and build an enterprise that has growing value that can, at some point down the road, be monetized."
"[Given] the brief history of our business, that we're able to have somebody like Atlanta recognize the major benefits of affiliating with us [is great]," Bruton adds.
But the firm is far from a gem ripped from Raymond James' hands and was always somewhat of a misfit, with the bulk of the $12 billion in assets it administers held elsewhere, says a source with high-level links to Raymond James, via email.
"They were bought as part of the Morgan Keegan acquisition [in 2012], but it was an unusual fit for an employee-based firm like Morgan or Raymond James … [and] the assets in its custody that it held away from Morgan and Raymond James had little to no profit margin. Institutional business rarely does."
Such non-retail institutional assets include, for instance, money management for endowments and non-profits, as well as 401(k) assets.
Rod Hennek, Atlanta's managing director and founder, initially indicated he would answer questions via email, but ultimately declined to comment. Instead, he referred only to a press release statement.
RIABiz wanted to ask Hennek about Atlanta's relationship with Raymond James--including whether it held an equity stake--his firm's custodial relationships, the likely final value of assets to be transferred to Chalice's broker and what motivated the move.
The release states: "Chalice's ability to provide institutional quality support and services via full service brokerage and capital markets in addition to their willingness and empathy in supporting the wants and needs of independent RIAs designated that they are a great fit for our firm and clients."
No capital was provided to Atlanta to facilitate the move, nor was Chalice's loan-fund a factor, a firm spokeswoman confirmed.
Alternatives
Both firms foregrounded alternatives. Indeed, the 2014 press release that announced Gregg's appointment as President of Aequitas Capital Partners, a division of Aequitas Capital, described the firm as an "alternative investment management company" and in an interview with Opportunist Magazine, also in 2014, Gregg lauded "alternatives". See: The unbelievable series of missteps that sent Aequitas, its RIA clients and their investors, reeling.
The firm's Venture.co link-up marks another aspect of the strategy Gregg is convinced will work now that he is no longer "a hired gun", a fact he made clear in an interview with RIABiz in late-April. See: Derek Bruton joins Keith Gregg as Chalice Wealth Partners makes urgent Dynasty-lite bid bolstered by $4.5 million and Aaron Schumm.
Venture.co will provide Chalice with an alternative investments portal that includes direct investments in real estate, growth stage companies, private securities, and the energy sector.
It may also manage future fundraising rounds for Chalice and its client RIAs, says Joseph Ventresca, Venture.co's managing director of investment banking, via email. "We assisted Chalice in their [early] equity raise … and will do whatever we can to help them or their firms in future rounds."
Bruton accepts the premise that top-notch technology is a sine qua non for a broker-dealer these days, "because you can't truly control the growth of same store sales. You've got to recruit, but you can't recruit if you don't have good technology," he explains.
"Adding more business to a B-D has always been the lifeblood of such firms … [but] B-Ds can't sit there and say [to affiliated RIAs] I need you to bring in 50 accounts or you're fired ... this is the independent world."
Now it is Giles' job to ensure the technology purrs. How well early adopters like Atlanta take to it will significantly shape market attitudes.
---
---