Rudy Adolf is walking the tightrope between investment bankers, advisors and KKR -- with man's best friend.
This just in: In another go-get'em sign, Focus Financial moves up IPO trade date to Monday
Focus Financial Partners Inc. launched its IPO at an eye-popping $35.00 and $39.00 price per share -- a near doubling of what it announced it was going for in late May. See: Focus Financial files for IPO to raise $100 million, with 'interesting' timing A "launch" in the IPO world is a formal setting down of price and terms. Expect trading to begin around July 30, sources familiar with the company's IPO say.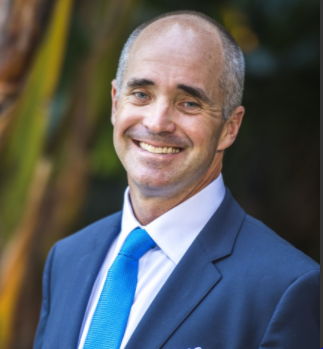 Significantly, the New York-based RIA roll-up is radically upping the tranche of capital it seeks by about 500% from $100 million to more than $600 million.
The launch includes 16,216,217 shares of Class A common stock and pushes the sought after valuation to almost $2.5 billion from about $2.0 billion. The prospectus suggests total post offering share equivalents of 68.5 million, which at $37 per share establishes a valuation of about $2.5 billion.
"It would suggest they tapped into a pent-up demand for RIAs and RIA assets," says an industry source who asked not to be named.
The investment banking community presumed the shares would come public "in the low $20s per share" several sources say. The new pricing objective of $39 pushes the price-to-earnings ratio to about 18, assuming EBITDA of $175 million. That compares to Affiliated Managers Group at a 12 PE
But the change isn't entirely unexpected, according to Dan Seivert, CEO of ECHELON Partners.
Choo choo
"Bankers and owners manage the expected numbers in a way that they are always increasing. If they want the IPO number to be $40/share they will create a glide path upward between the announcement of going public to the actual IPO. This creates the perception of the 'train is leaving the station,'" Seivert says in an email.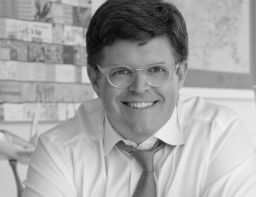 With its willingness to be a bullet train, Focus intends to grant the underwriters a 30-day option to purchase up to an additional 2,432,433 shares of Focus's Class A common stock at the initial public offering price, less underwriting discounts and commissions. Exercise of that provision could raise an additional $90 million.
Focus will list its Class A common stock on the NASDAQ global select market under the ticker symbol "FOCS." The launch stage is significant. Focus previously registered in 2016, but never reached this pricing stage.
The release today of the information follows a week of heavy rumors that a private-equity backer was pushing to get Focus Financial's IPO done by July's end and at a far more aggressive price than originally signaled.
In addition to stakeholder KKR Capital Markets, Goldman Sachs & Co. LLC, BofA Merrill Lynch, BMO Capital Markets, RBC Capital Markets and SunTrust Robinson Humphrey are acting as joint book-running managers for the proposed offering.
KKR's demand for a sky-high share price is a high-risk, high reward play, says Matthew Crow, president of Mercer Capital in Memphis, Tenn.
"If they go public at $39, and it drops to $22, it'll be much harder for RIAs to accept Focus shares [as currency] -- even if it should have been $22 to begin with."
Even if the price doesn't drop, a PE of 18 could make life difficult for Focus in the M&A game by driving up what RIAs perceive they should receive for their firms, the source who asked not to be identified says.
Take the money and ... pay down debt
Another source agrees but counters that KKR may shrewdly calculate a win it can harvest permanently in this hot stock market.
"They can pay down debt. Even if it trades down in another year when the RIAs can sell their shares, it buys them time."
Jamie McLaughlin, chairman of J.H. McLauglin & Co. LLC in Darien, Conn. agrees.
"Their market makers are promoting a storyline that must have elicited some initial expressions of interest from the investor community which is an important endorsement regardless of any aftermarket effect," he says. "The scale of this transaction may be a coming of age for the RIA industry which really has no true public market proxy for fair value other than thinly-traded Silvercrest Asset Management Group Inc. (NASDAQ: SAMG)." How a classic $16.2 billion RIA, Silvercrest, pulled off an IPO after a few speedbumps and why the decision is looking good
The growth of Focus Financial has been fairly vanilla, but experts say that a successful IPO creates public currency that could increase Focus's ability to grow inorganically far more rapidly.
The lines have blurred on organic and inorganic growth at Focus because it tends to count acquisitions done by the RIAs it owns as organic asset additions, M&A experts say.
Indeed, Focus Financial CEO Rudy Adolf has grappled with his new owners -- namely KKR--over the sought-after price. He recently cashed out long-suffering investors at around $17 per share.
The firm, National Financial Partners, that many people say Adolf modeled Focus after as a rollup, came to an IPO successfully but then suffered when its advisors demanded to renegotiate with management. See: Once Exhibit A that roll-ups are a flop, NFP is emerging as a stingy, strategic player
Certainly, Focus's bankers are playing it anything but conservatively, Crow says.
"It would appear that the bankers have really earned their fee for this offering," he says. "The estimated proceeds from the Focus IPO suggests an equity market cap of around $2.6 billion. Coupled with post-offering debt of $600 million, that pricing would imply a mid-to-upper teens multiple of even an aggressive estimate of highly adjusted forward EBITDA.
"Whether it reflects remarkable interest in the wealth management space, a hot IPO market, excellent work by the book runners, or all three, it's a premium to other publicly traded investment managers. After the dust settles, though, the pressure will be on management to make their numbers."
---
Related Moves
December 17, 2020 – 3:02 AM
---
---
---
Jeff Spears
The old phrase "buy on the rumor, sell on the news" comes to mind
Cat F
<a href="https://lawyerly.com.au/mwl-founders-look-bring-derivative-suit-focus-financial/" rel="nofollow">https://lawyerly.com.au/mwl-founders-look-bring-derivative-suit-focus-financial/</a> Link to legal action against Focus