Donna Wells: I consider myself a hacker, even, if not an engineer.
Brooke's Note: The robo naysayers have long made one very boring point about the very exciting prospect of creating from scratch a better, cheaper, fairer and more inclusive financial advice business. Namely, the analysts have pointed to the immutable client acquisition costs they see day in and day out across all channels and products. So when Betterment puts -- eight years down the road -- a tier I marketing executive on its board of directors at a time when it faces continuing challenges in acquiring clients and Schwab is leveraging its brand to great effect, Oisin Breen got busy taking a look. He got a big tailwind in his research from a crackerjack Morningstar report prepared by Michael Wong that came out simultaneously on that very topic of challenged robo growth and Oisin quotes liberally from it in this article. His point of view on Betterment's challenge -- hence the challenge of Donna Wells in lending her expertise -- can roughly be summarized by this line. "We continue to believe the original robo-advisor business model with a 25-basis-point fee is like walking on the edge of a cliff, robo-advisor and digital advice firms that decrease their cost of acquiring client assets, generate operating leverage, and maintain higher revenue yields are solidly on the path to profitability."
In the race against Betterment for robo AUM last year, Schwab salted the wound by hiring former Betterment executive Cynthia Loh to head its robo unit. But Betterment didn't get mad, it appointed [announced May 22] a new board member, Donna Wells--Schwab's former vice president of marketing and, more recently, a Mint founding member and former chief marketing officer.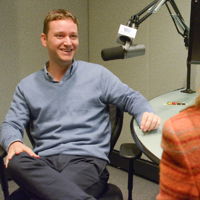 By adding marketing punch, Betterment hopes to regain some of the luster it had when it was a startup darling in 2010--before big players like Schwab introduced copycat robo platforms and began eating Betterment's lunch. Now, the New York firm wants the one thing it doesn't have--to be a household name and reap the vast user-base that comes with it.
Betterment Chief Executive Jon Stein is counting on Wells' marketing expertise to make that happen.
"Because of her success, we believe Donna will be a key player in our marketing strategy" Stein says, via email. "She has an incredible track record of building and growing software products that deliver."
$300 per scalp
Betterment clearly needs to get more bang for its marketing buck, which it estimates only yields one account per $300 of spend -- an amount that takes, on average, 10 years to recoup, according to a new Morningstar report.
"We calculated that the advertising cost per gross new account was approximately $300 and the cost per net new account was $1,000 at Charles Schwab, E*Trade, and TD Ameritrade," Wong writes. "Looking at more recent data, the cost of account acquisition has remained fairly stable at E*Trade at around $300 per gross new account and $1,000 per net new account."
The problem is Betterment's predominant 25-basis-polnt fee and a number of introductory, fee-waiver deals that cut revenues. Its flesh-and-blood supported premium financial planning service is priced at 40 basis points. No fees are charged for assets above $2 million in either plan.
In contrast, Schwab charges no fee for its basic robo, but charges 28 basis points for its financial planning supported service. Unlike Betterment, which has no minimum balance, Schwab requires a $25,000 minimum account size.
The Morningstar report suggests Betterment will need to double assets, at the very least, to break even. Based on its calculus, "the break-even point for robo-advisors that sustain a 50-basis-point revenue yield could be $15 billion to $25 billion of client assets, 38% to 63% lower than the break-even point for a robo-advisor that charges 25 basis points," according to Morningstar analyst Michael Wong, who authored the report.
"If a client were to invest $100,000 with Betterment in order to have six months of waived management fees, the company would have a total cost of acquisition of $425 for that account," the report states.
That presumption is not in line with Betterment's actual costs, which are much lower, according to Betterment Spokesman, Joe Ziemer. "I can assure you that the assumed CAC in the report is inaccurate and inflated."
The challenge to improve those numbers looks daunting as hell, but Wells says she's ready to lend her expertise to improve the yield of its marketing efforts. .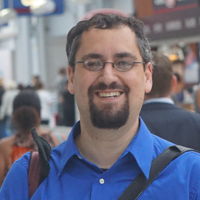 "I've invested much of my career in building and growing innovative financial products for consumers and businesses … I look forward to joining ongoing strategic conversations," she says.
In an earlier published interview, Wells talked about the need for authenticity. "We've all seen examples of companies whose blog posts are just corporate dribble. It's CEO-speak and PR-speak, and it just doesn't deliver any value to the customer," she says.
"I'll tell you I think one of the first blog posts I put out at Mint back in 2007," she explains. "I just posted the press release on a new features set that we'd launched. That was a huge mistake. No one wants to read a press release in a blog post. It's just not appropriate."
Mint has more than 20 million users, Betterment has 361,000. About 400 RIAs serve a small portion of those users, mainly because they use Betterment as custodian and asset manager.
Falling behind
Marketing is about more than just getting the word out; it's about tailoring the product to get the right hit for the market, something the B2B and B2C robos have begun to address. See: Betterment reboots its RIA business big-time with new chief, ACATS for ETFs and the ability to fold existing holdings into robo portfolios.
A case in point is Betterment's systems overhaul, announced in March. It gave RIAs the ability to override autopilot and manage client assets directly. It also made it possible to bring in new asset classes from outside accounts.
Such flexibility will be key to the firm's future, says Stein. "[It] follows on the path of letting customers have a more personalized approach to investing."
But critics say Betterment still doesn't go far enough. "They're still far less flexible than any number of 'robo' alternatives," Michael Kitces told RIABiz in March. Kitces is the co-founder of the Bozeman, Mont.-based XY Planning Network and writer of the popular Nerds Eye View Blog.
"It's pretty stunning to see how far behind they've fallen from when they initially announced their advisor offering years ago," he says.
That said, none of the larger robos have moved ahead of the pack with expansive investment products, artificial intelligence, blockchain management, big data or hyper-integrated financial planning.
Betterment stands out for having a horse in three channel races--RIA, consumer-direct and 401(k). And, Betterment is managing to climb upmarket as defined by account size, Morningstar's Wong notes.
"Betterment's average account size has increased approximately 50% over the past several years to $30,000 from $20,000," Wong notes. In fact, the average account size is $40,000, according to Betterment.
In contrast, rival "Wealthfront's average account size has decreased nearly 50% to approximately $40 thousand from $80 thousand," the report notes.
Wells still sees Betterment holding center stage as the pioneer it once was.
"Its offering is so compelling that every major wealth management firm has attempted to launch a competitive 'robo-adivisor' product since Betterment came on the scene," says Wells. "Betterment is directly causing people to ask better-informed, and pretty uncomfortable, questions of the incumbents." .
Outgunned
Founded in 2008, Betterment had a huge head-start on the robo market. But more recently, it's been losing ground to larger rivals like Schwab. The $3 trillion AUM retail and custodial giant came late to the robo-party in 2015, but brought its significant institutional heft to bear.
Aided by Loh's hiring in August last year, Schwab's own robo services--Schwab Intelligent Portfolios and Schwab Intelligent Advisor--are outgrowing Betterment on the top line. See: Exploding to near $24 billion* of assets under automation, Schwab creates robo-exec slot and fills it with ex-Betterment unit chief
In the first two years, Schwab's robo offering gathered $16 billion in managed assets. In the past year, this figure has almost doubled, according to the firm's most recent business update. It now stands at $31 billion.
That's more than the top two VC-backed robo-advisors--Wealthfront and Betterment-- hold between them.
For a time, robo-competitors could sleep easier knowing that Schwab's figures did not account for reported assets that were cannibalized from already advised assets. But this is no longer the case, according Schwab's business report.
Schwab tells Morningstar that 60% of its new robo assets come from outside the company, which gives it uncannibalized assets roughly equivalent to Betterment and Wealthfront.
In First Quarter 2016, Schwab's existing advisory business generated 10% of its robo assets. Today this number has been halved to 5%.
Marketing game
The fact is robo-advice is no longer a radical market proposition; it's a commodity, says Lex Sokolin, partner and global director of Fintech strategy with Autonomous Research LLP in London. "Deploying robo-advice across financial products -- from insurance, to retirement to brokerage -- is table stakes."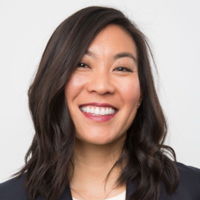 As a result, the B2C model has morphed into a marketing game, and the growth of firms like Schwab means the kind of expertise Wells has is vital if Betterment want to ensure they don't get left behind, Sokolin says. See: 'Capacity constrained' SigFig suddenly raises unsought $50 million after major VC steps forward.
It's tough at the lower-end of the market, says Benjamin Harrison, managing director and head of new business development at Pershing Advisor Solutions, via email.
"The difficulty of providing added-value to these smaller accounts leads to a general lack of differentiation for firms serving this market segment," he explains.
Harrison's market analysis here is taken from an interview recently conduced for a story on Personal Capital. See: Taking the helm from famous founder, Jay Shah gets Personal Capital out of Vanguard's shadow with new shape, new deals and a 70% leap in assets.
Many continue to see Wells, first and foremost, as a financial services executive. But firms like Betterment -- which she has long admired from a distance -- are her natural home, and she's far more than just a generic marketer, she says.
"That [perception] was true for the first half of my career, but since 2000 I've really been a software executive, choosing to solve problems largely in the financial services space … I consider myself a hacker, even, if not an engineer."
But it's her executive experience that made her appointment a no-brainer, says Stein.
"Her ability to drive innovation within financial services will be highly valuable as we continue to help customers find new and efficient ways to manage their money."
Wells' experience isn't just limited to being Mint's CMO when it took the first steps toward being a household name--before it was snapped up by Mountain View, Calif.-based financial software firm Intuit Inc.
She was also CMO of one of the early trendsetters in technology-driven advice at high-net-worth Personal Capital ancestor myCFO -- now owned by Montreal's BMO Financial Inc. Before that, she served as Schwab's vice president of marketing and held the same role, as well as acting CMO, at Intuit.
Her last non-advisory role was as President and CEO of the Palo Alto, Calif.-based digital training software company Mindflash Inc., where she worked until June 2017. She also serves on the board of San Diego-based digital verification technology company Mittek Systems Inc., and LA-based Mint-style personal financial management startup Happy Money Inc.
Wells recently left the board of $9 billion AUM wealth management and private banking firm Boston Private Inc.
Wells' appointment is a two-for-one deal for Betterment, given the fact that myCFO was the first attempt to build an upmarket robo. In contrast, Mint's focus was mass-appeal.
Betterment has, therefore, brought on an expert in the direct-to-consumer market, as well as someone who's been-there-and-done-that in the headier high-net-worth space, where it has historically under-performed
Of the total assets Betterment manages, $11.5 billion is held by its sizeable 360,000-strong downmarket client-base, whose average account balance is just $32,000. Another $2 billion comes from 1,900 higher-paying high-net-worth clients, with an average account balance of more than $1 million.
Navigating these waters is key, says Harrison. "Firms focusing on this market will need to figure out how to find a balance between a guided digital solution wrapped in technology, and delivering value for clients with more complex financial lives."
Hard Knocks
Lacklustre growth on the B2C side and growing pains for B2B service, Betterment for Advisors, suggests the early robo-pioneer is struggling to stay ahead just by virtue of its technology and is increasingly focusing on human advice.
But Stein rejects that view.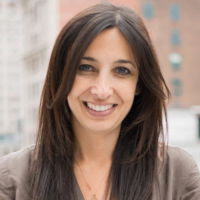 Betterment's moves to differentiate itself through technology have not stalled, he says.
"Betterment lead the pack when it comes to technology … but we also allow access to human advisors … we serve the customer in any way they'd like to be served."
On June 22, the once-trendy upstart suffered a fresh blow when FINRA gave it a $400,000 black-eye for overstating customer-related debits in its 2014 customer reserve formula. At the time it managed just $608 million. See: A year after Acorns gets outed, Betterment faces its juvenile past with 2018 FINRA settlement over 2014 infraction.
Betterment, however, did not run afoul of the SEC, which oversees its RIA. No other actions, or investigations are pending by any regulators, according to the firm.
The violations happened before Betterment launched its RIA custody business.
Reboot
In March, Betterment announced more than just portfolio personalization. It completed a year-in-the-making revamp of its trading software, and introduced ACATS transactions -- the Automated Customer Account Transfer Service that automates and standardizes inter-firm asset transfer procedures.
These changes were the result of a long fact-finding mission with clients undertaken by Cara Reisman, the head of RIA-focused Betterment for Advisors, who was appointed in 2017 after the departures in May that year of the then RIA chief Tom Kimberly and Betterment co-founder Eli Broverman.
The introduction of ACATS solved the pain point of the tax-hit suffered by firms who wanted to transition assets to Betterment's custody. Previously they had to liquidate existing positions in order to give Betterment cash to invest.
Now RIAs can bring a subset of portfolios over -- such as bonds -- like separate accounts, allowing larger RIAs to more effectively test the waters with Betterment's services before fully committing.
---
---
Mentioned in this article:
Kitces.com
Consulting Firm
Top Executive: Michael Kitces
---
---
---
Thomas
Wow, really great reporting and insight. I am a Betterment customer and hope they succeed with their marketing efforts.
Jeff
The Morningstar report is outstanding...a lengthy but very worthwhile and insightful read