Alan Moore: I think the advisor FinTech space is in desperate need of niche tools ... I'm excited to see what strides the industry makes over the next year.
Brooke's Note: So much of what we see every day goes unreported. But much of it'd be of interest to the serious student of this greater RIA industry because all the different channels are racing toward convergence. So when SS&C does something at the layer above Black Diamond, Broadridge comes downmarket or sidemarket a touch or Alan Moore talks innovation from deep startup land, it's grist we feel sorry dumping out behind the mill. This time we didn't. Thank the effusive and irrepressible interest of Oisin Breen. Be careful, if you read this with relish, there may be more downloads of information like this one in the offing.
Broadridge, StatPro partnership after 2017 hiring spree.
---
Broadridge's play for more marketshare with traditional asset managers and ultra-high-net-worth firms is gaining traction.
The New York-based reporting, securities processing and clearing technology firm is starting to see the rewards of a concentrated push by its investment management software division, with its Broadridge Investment Management Suite (BIMS).
Fifty percent of its new clients are traditional asset managers, or managers focused on selling management software to ultra-high-net-worth investors.
It's a real change, says Gavin Little-Gill, financial technology and solutions executive at Broadridge Financial Solutions Inc, which posted $4 billion in sales last year. "Five years ago that was five or ten percent of the overall client-base. We're seeing significant growth."
Broadridge has always focused on mutual funds, ETFs, retirement providers and other more traditional classifications of asset managers, but BIMS has historically been used by hedge funds.
It's also the right time to make a move, he adds."The folks we're talking to just aren't fully supported by the solutions they have in the marketplace today. Long story short, we're investing aggressively and looking to grow this segment in the next 3- to 5-years."
Fitting pieces
As part of its strategy to woo high-end clients looking for a "single throat to choke," Broadridge doubled BIMS' development team in the past 18 months, and ordered a total reboot of its software, with a "buy, build, or partner," but get it done attitude, Little-Gill explains.
"We're going through a full revamp of the application itself, and we've been very slowly and quietly expanding our institutional and ultra-high-net-worth capabilities. There's [also] a full-blown [user interface] GUI refresh going on."
This is where the partnership, announced June 6, fits with StatPro Group PLC, the London-based portfolio analysis and asset pricing software firm.
BIMS is similar to some of the omnibus software familiar to reps at wirehouses. It includes things like automated risk analysis for portfolio construction, client reporting and data handling. StatPro adds to BIMS' performance measurement and risk management capabilities and loops this data back into the overall portfolio management system to boost its analytics.
But choosing StatPro was as much about narrative as it was about functionality, given its industry recognition, says Little-Gill.
"You've got to have the type of solution that makes people stop and say 'hey you know what, that's used by my peers … they've got the street credibility,'' the tools and the capabilities … If we built this ourselves we would have been swimming up hill."
StatPro sells to an illustrious list of hedge funds, assets managers, brokerages, custodians and private wealth companies, including Blackrock Inc., Fidelity Investments Inc., JPMorgan Chase & Co., AllianceBernstein LP., and Citigroup Inc.
Broadridge processes more than $5 trillion in fixed-income and equity trades per day and employs around 10,000 staff. It would not disclose BIMS' individual headcount, nor would it share the total value of assets it services. BIMS has 270 clients globally and 135 in the US, including hedgefunds, banks, small-to-mid size asset managers and ultra-high-net-worth offices.
Out with the old
StatPro replaces BISAM's portfolio analytics software at Broadridge -- Little-Gill cites strategic direction as a factor. The changeover for current customers will be wrapped by year-end 2018.
Another part of BIMS' push for marketshare is evident in its 2017 hiring spree that includes Eric Bernstein as BIMS president. Things have changed "a lot" as a result, says Little-Gill.
"We're investing aggressively in bringing folks, like myself, and Eric onboard … We've significantly expanded our sales, relationships and development organization."
---
Kitces fires starting gun on innovation awards -- and fires a warning, too
---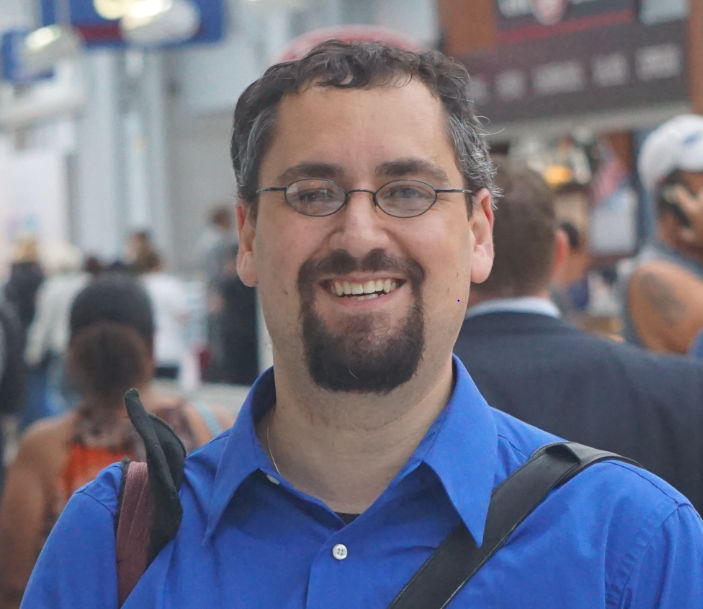 The XY Planning Network (XYPN) opened its annual technology competition for nominations in April, but co-founder Michael Kitces struck a pessimistic note about the quality of innovation.
"Repetitive" start-ups need to up their game, he says, via email.
"I don't see us [as] in an innovation glut. In fact, I see very little innovation … [There's always] yet another robo tool that expedites on-boarding, yet another portfolio reporting tool and yet another investment analytics solution."
Too many products are merely incremental improvements of existing technologies, agrees Alan Moore, via email. Moore is CEO of Bozeman, Mont.-based payments processor AdvicePay Inc. and Kitces' other half at XYPN.
"The advisory space is in desperate need of niche tools, such as student-loan management tools, [or] budgeting solutions that advisors can offer," he says.
Third go-around
Kitces's kitchen of innovation, XYPN, which counts 700 advisors in its network of gen-x and gen-y clients, launched its financial technology competition to help start-ups move out of the garage and gain visibility, says Moore.
"It evens the playing field for startups that may have limited resources and funding," he explains.
The competition takes place for the third time on September 25th during the XYPN financial planning conference for gen-x and gen-y markets. The winner will be publicized on Kitces' Nerd's Eye View blog and the XYPN podcast.
Manhattan, NYC-based 401(k) robo-TAMP Vestwell, and Ormond Beach, Fla.-based Snappy Kraken, which personalizes, automates and tracks marketing campaigns, are among previous winners.
Victory can be the difference between success and failure, says Moore, channeling his inner Yogi Berra.
"I suspect the win was critical to the success of both companies. Vestwell closed an [$8 million] round of funding not long after winning in 2017," he says.
"It played a crucial in role in boosting Vestwell's overall growth," says Vestwell CEO Aaron Schumm, via email. "We still have a steady flow of new advisor engagement from the conference last year."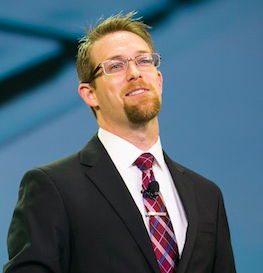 Snappy Kraken founder and CEO Robert Sofia agrees.
One month after winning, growth went into overdrive and Snappy Kraken raised $1 million in VC-funding, says Sofia, via email. "We went from zero to over $700,000 in sales within the first three months of winning."
Judges
The 2018 competition will be judged by Kitces and FFPad principal Bill Winterberg. The six finalists will exhibit their solutions at the XYPN Live conference.
Nominees must serve gen-x or gen-y clients and be either a fresh start-up, or a have a demonstrably new approach. Nominations are closed for firms that are more than 12 months old, if their revenues exceed $1 million."
---
SS&C inks seven new billion dollar-plus clients...but not classic RIAs
---
SS&C's Global Wealth Platform (GWP) signed-up seven firms with a combined AUM of $10 billion and grew its client base by 7% in first quarter 2018.
But the this tranche of assets is just the tip of the iceberg for the all-in-one wealth management system for the institutionally geared, says Eric Rocks vice president and managing director at Windsor, Conn.-based SS&C Technologies Inc.
"We have some larger deals upcoming with RIAs and B-Ds. From an asset perspective they're quite a bit bigger … We [also] have some international banks that we're in the process of closing, right now."
A case in point is the March on-boarding of $1.7 billion AUM Northcoast Asset Management Inc., of Greenwich, Conn. Rocks says the firm perches at the lower end of SS&C's institutional and investment management division's target market
"[We're] aiming for a different marketplace than the Advent business. Ours are all bigger clients. We don't aim at the lower end of the market … Firms like Orion and Tamarac, we cross each other in the night."
Like a wirehouse
With supporting assets totaling $350 billion, the GWP is more akin to the kind of all-in-one software system used by larger wirehouses than to the mix and match multi-software RIA toolkit, Rocks explains.
"If a client has a firm they like, we'll provide an integration hook. But we provide the offering out-of-the-box, so we try to have it all in-house and drive the whole bus."
In AUM terms, the smallest company using the global wealth platform manages $1 billion, and the largest has around $85 billion. The headcount at Rocks' division is approximately 800. Most work in product management and development. They're specialists more than salespeople who are expected to parley with potential new clients.
"We're not super heavy on sitting down with twelve sales guys … we're not selling widgets here," says Rocks. "We try to get our key people in front of clients. So, with Northcoast, I would go, and my product managers and performance specialists would go."
Differentiation
Despite the size of its clients, fee-compression is just as much of an issue as it is for the smallest mom-and-pop shops. The reasons, including the rise of the robo-advisor, will be familiar to most.
But rather than cutting costs, high-value clients are looking for more bang for their buck with advanced technology, says Rocks, who points to the 2017 launch of an in-house robo-system.
"We build these advances into the application and if a traditional firm sees an advantage, for instance to a robo, this platform evolves."
What differentiates SS&C's software from potential rivals like Envestnet's Tamarac or Orion, is its made-to-order technology, and its focus on heavy-duty users, rather than the mass-market, says Rocks.
"We tend to take clients from other portfolio management systems as they mature over time … We get involved in the more complicated things … [The GWP] is geared towards clients that neither [SS&C Advent's] Black Diamond, nor APX can facilitate right now."
Legacies
The GWP was launched in 2008 and has roots tracing back to the turn of the century, but it was built with the future in mind, says Rocks.
"We change things as we go, but the bones are good and we'll modify and amend as life goes on. But we don't need to stop, throw away and rebuild."
That said, Rocks is pursuing a "big push on user experience" to make sure his system utilizes all the power it has under the hood.
"The world has evolved, especially on the user interface side of it. There's way cooler ways to do things now," says Rocks. "That's why we went back to take a look at changing things."
---
Related Moves
April 10, 2019 – 11:05 PM
---
---
---