News, Vision & Voice for the Advisory Community
The ETF giants' latest mutual fund-killing trick is free management of ETF portfolios -- perhaps the seeds of a massive freemium model
June 6, 2018 — 9:42 PM by James Picerno
Brooke's Note: Just when you think it can't get any better for RIAs looking to cut costs, improve quality and scale their businesses without making additional hires, it does. The bad news for RIAs is that investment management is no longer enough to compete long run for client assets. The good news is that less effort and cost is demanded by the day to do a bang-up job managing assets. First ETF groceries. Now prepared ETF meals -- backed by big brands. Managed ETF portfolios compliments of the ETF-maker already operating at razor-thin margins is a happy sleeper offshoot of the robo-advisor movement and the unrelenting one-upping done by the world's biggest asset managers.
Not content to have ransacked the mutual fund industry until it was a shell of its former self, BlackRock, Vanguard Group, State Street and powerful ETF players are pressing their advantage with a broad new effort to win bigger by layering their own brand of active management. And not just with smart beta. The smart beta ETF industry gets blasted at swank Manhattan summit by an unlikely group of critics
What was once the niche domain of a few firms like F-Squared and Windhaven, which charged fat fees for managing exchange traded funds, is now becoming a mainstream "asset allocation" service dominated by the ETF makers themselves -- often for free. Windhaven an early, independent player in the niche before it was acquired in 2010 by the Charles Schwab Corp., which still leads the category. See: As Schwab noncompete expires, Steve Cucchiaro jumps back into the ETF management game with old staff
The ETF-managed portfolio business, although relatively small in overall assets, is growing rapidly, according to Morningstar Inc.'s latest quarterly review of managed-ETF portfolios. The 10 largest managers in the survey, which reflects only a portion of the entire market, collectively held $69 billion in assets in 2017's fourth quarter (see table) -- a 52% surge from the year-ago total, according to the current Morningstar ETF Managed Portfolios Landscape Report.
By comparison, total U.S.-listed ETF assets at last year's close increased by a strong, but considerably softer, 34% vs. year-end 2016, according ETFGI.
BlackRock Inc., the largest ETF firm, highlighted the trend in a recent report, noting that "asset allocation [is] replacing security selection as the primary source of alpha [market-beating returns]."  
But from the perspective of the $6-trillion asset manager, it's less an academic footnote than a note to self.
New ways to scale
"We believe we are still in the early innings and expect [ETF-based] models to continue to grow exponentially similar to our early days in the iShares ETF business," says Greg Weiss, head of managed accounts at BlackRock in an email to RIABiz.
"To that end, we are executing on a multiyear plan to invest resources across investment teams, advisor support, retail technology and infrastructure."
Malvern, Pa.-based Vanguard is set to roll out new ETF-MPs (managed portfolios) in the coming months.
"We continue to look at different approaches," says Evan Wolf, head of investment services in Vanguard's financial advisor services division. "In the coming months you'll hear about additional strategies." See: Fleet-footed RIAs storm into the active ETF market as fund giants tie pretzel dough.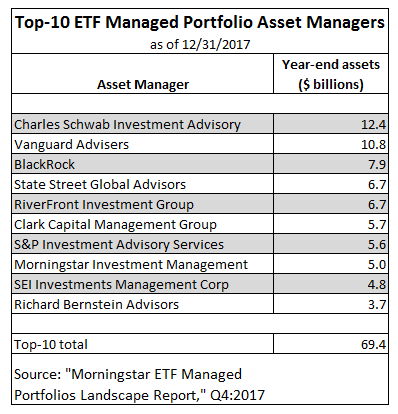 Asked whether tactically oriented models, which have become increasingly popular with financial advisors in recent years, might be on the menu, Vanguard declined to confirm or deny.
State Street Global Advisors, the third-largest ETF provider, tells RIABiz that managed ETF portfolios are resonating with its financial advisor clientele because of new and unforeseeable scaling opportunities.
New ask
"We're hearing from advisors and RIAs who want to engage us in a different way," explains Alastair McKibbin, head of ETF managed portfolio solutions at State Street Global Advisors.
"Expectations for growth are very strong," he says of the niche, in large part because "RIAs are looking to scale their businesses in ways they hadn't thought of before or weren't available five or 10 years ago."  ETF makers mostly have $500-million-plus-AUM RIAs to thank for growth, study shows.
Many see the push into managed ETFs by the big players as an ante-up loss leader in the viciously commoditized index fund business.
The strong growth of late is partly due to bounce-back after the drubbing the managed ETF sector took in 2014 as giant F-Squared got raked over the coals by the SEC. Following serious questions about how it calculated returns, F-Squared hires a new CEO after the old one leaves
But the "resurgence" includes strong growth from portfolios managed by wirehouses, says Mike Venuto of New York-based Toroso Investments, an ETF consultant and index provider.
Merrill Lynch recently totaled $65 billion in ETF-MPs assets, CIO Core Impact Portfolios, available through Merrill Lynch and Merrill Edge platforms, a press contact for Bank of America, the parent firm, reports.
In early May the Wall Street wirehouse announced five new ETF-MPs focused on the increasingly popular environmental, social and governance (ESG) investment strategies.
But, Venuto says, the "big growth is coming from issuers as they figure out that if they give away asset allocation it helps them grow their ETF assets."
Knowing Larry...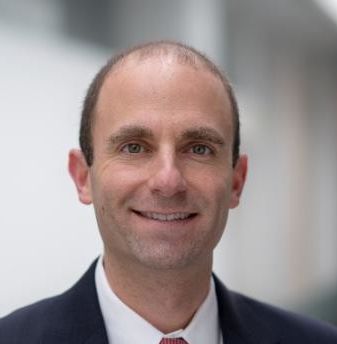 Yet BlackRock and friends very likely have an end game that involves extracting fees from investors, says Robert Tull of Robert Tull & Co, a veteran ETF consultant in Philadelphia who's had a hand in developing hundreds of exchange traded funds. The smart beta ETF industry gets blasted at swank Manhattan summit by an unlikely group of critics.
"If anyone thinks that the [managed-ETF portfolio] model doesn't have a revenue source, they're kidding themselves. Knowing Larry [Fink, BlackRock's CEO], he's figuring out of a way to pay for it." 
"It's where a lot of the action's going to be," says Dan Sondhelm, principal of Sondhelm Partners, a financial services consultancy in Alexandria, Va. "It's pretty big."

Sondhelm explains that "a lot of advisors are giving up their own stock picking capabilities" and they're turning to ETF strategists, which now includes the main fund companies.
Tull says the move by the big firms into the asset allocation business will heap more pressure on active managers and mutual fund companies and insurance firms without ETF products.
"Their asset base is at risk," he says. See: Franklin Templeton's ETF play reveals pain of being late -- yet it beats never.
Ultimately, the potential for growth with managed ETFs is "tremendous," Tull predicts. "The asset allocation models will only get better and the products give you a whole different story to pitch to institutional clients and overseas markets."
The main ETF companies have the upper hand for ETF management, Tull adds.
"They already have the necessary analytical infrastructure and infrastructure is everything and it's very expensive to build." See: After losing Lee Kranefuss and raising $10M, 55ip gets RIAs to buy Ph.D. smarts, though a critic calls it gussied-up market timing.
Demand-driven growth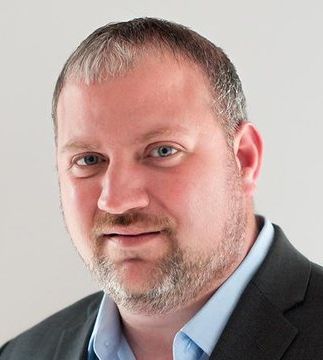 Vanguard's Wolf relates that his firm has been operating in the managed-ETF niche for less than a decade, largely at the request of advisor clients. He explains it as an "evolution" of Vanguard's relationship with advisors, who "asked us for guidance on building portfolios."
Vanguard managed nearly $11 billion in these products at 2017's close – more than double the asset base from a year earlier, according to Morningstar's estimates.
"We basically started from zero in 2010 and more or less doubled assets each year since then for model portfolios," says Wolf. See: Vanguard's new CEO Tim Buckley hints the next move for his firm's RIA's 30-basis-point fee may be down, down, down.
Smaller player are also reporting increased use of managed ETF portfolios by professionals.
Brendan Clark, CEO at Clark Capital Management Group, an independent provider of ETF-MPs with $5.7 billion in the products at last year's close, points to firmer demand from financial advisors. As competition increases among advisors for clients, the pressure is on to continually elevate the value proposition, he says. That's leading to a greater focus on financial planning and reducing the day-to-day workload for aspects of the business that can be outsourced, such as running the asset allocation. See: Gemini adds a whopping $5 billion in AUM in 2012 by helping RIAs start and expand mutual funds.
"Advisors are moving beyond just picking funds for clients," he. "As advisors specialize more on financial planning, the need to outsource more of the business is going to increase."
BlackRock's Weiss agrees, noting that the firm's advisor clients are "under pressure from fee compression, regulation and an aging bull market. To help them save time on investment activities, we believe that model portfolios must be scalable, transparent and cost efficient."
Those are attributes that seem to favor managed-ETF portfolios.
Leveling the playing field
In a bid to stay competitive with the big ETF firms, Riverfront Investment Group of Richmond, Va., one of the largest independent firms with managed-ETF products, has been rolling out its own suite of ETFs to equalize the playing field with the Vanguards and BlackRocks. See: How BlackRock plans to grow iShares using advisors as one key.
The firm's chairman, Michael Jones, isn't shy about discussing his recent decision to get into the ETF business proper.
"If [Vanguard, BlackRock, State Street, etc.] are going to manage portfolios of ETFs without external management fees, we want to be able to do that too."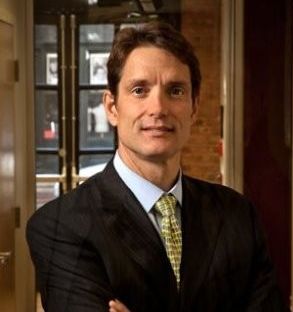 In contrast with most firms that launch ETFs, Riverfront's main goal isn't to compete head-on with the major players its own set of funds. Although anyone can buy the newly minted Riverfront ETFs, they exist mainly to serve as products that allow Riverfront to waive a management fee for its ETF-MP models and draw revenue solely from the expense ratios of the underlying funds. In turn, that model allows the company to compete with the dominant ETF firms on something closer to a level playing field.
"The big competitive advantage for Vanguard and BlackRock: using their own ETFs, because they don't have to charge a management fee [for the ETF managed portfolios] to be profitable," Jones says. "That's a pretty big advantage." See: How BlackRock stopped Vanguard from devouring ETF market share by pleasing RIAs -- but how that strategy could endanger iShare profit margins in the long run.
Meantime, Jones expects that the big ETF companies will return the favor and increasingly step into the active management turf that independent shops like Riverfront have had to themselves.
Nonetheless, Jones says his company has what it takes to go the distance.
"Our main focus at the moment: We want $10 billion in assets under management by 2020." That would be roughly a 50% increase from 2017's year-end total.
Considering the healthy growth rates for the industry in recent years, that's a realistic if ambitious target. According to Jones, Riverfront's AUM growth rate has been an impressive 31% compound annual increase over the past 10 years.
Asset-based models on the rise
The ongoing adoption of fee-based compensation models among financial advisors and reps at broker-dealers will help power demand for ETF-MPs and similar products, says Brendan Powers at Cerulli Associates, the Boston-based consultancy.
"We see the percentage of advisors that are commission-based ceding to more asset-based models," he reports. "As more clients move into fee-based accounts, advisors are increasingly looking to use investment models and asset-allocation products."
For the dominant ETF providers, expanding the business into asset allocation is a no-brainer, according to Tull.
"Asset allocation is an insurance policy on their ETFs. As more money flows into RIAs and the programs continue, their asset base will grow."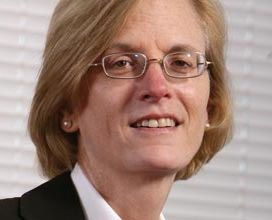 Race-to-the-bottom offset
The largest ETF firms are drooling over the 25-basis-points-plus that some of the smaller firms in the niche are charging for ETF-based asset allocation services – a comparatively rich revenue stream in a world where some index funds charge less than 10 basis points. See: PIMCO's institutionalize-Bill-Gross effort culminates after three years in price hikes tempered by ETF migraines and fee cuts.
Ultimately, Tull thinks ETF firms will see asset allocation models as a tool for offsetting the race to the bottom for indexing fees. "It's a way to compensate for revenue loss" due to the inexorable decline in fund fees.
"It's also a way of extending the lifecycle of ETFs," he explains. ETF growth is still strong, but a quarter-century after the first fund was launched, he says, the low-hanging fruit for asset gathering has passed. See: Morningstar renders ETF verdict by discontinuing ETF-only conferences after category becomes the Vanguard-BlackRock show.
The rise of robo-advisors is also a factor that favors the bulls, notes Deborah Fuhr, a principal at London-based ETF consultancy ETFGI. "These firms either offer portfolios mostly or exclusively using ETFs." See: Vanguard Group gets under RIAs' skin by launching ETFs supposedly aimed at helping them.
Fuhr notes: "increasingly people see ETFs as a solution. Many people see they can generate alpha through asset allocation as opposed to trying to find good mutual funds or hedge funds, which aren't consistently delivering that alpha. Increasingly they're moving toward ETFs." See: Amid papal euphoria, a bullish ETF event at NYC's Conrad Hotel where pros plot the next few trillion of assets.
---
---
Mentioned in this article:
---
---
Share your thoughts and opinions with the author or other readers.
Eli said:
June 7, 2018 — 6:19 PM
---
---