How Vanguard, BlackRock and State Street -- which manage RIA trillions of AUM for a pittance -- may artfully make the bill come due by beating active managers at their own game
The ETF giants' latest mutual fund-killing trick is free management of ETF portfolios -- perhaps the seeds of a massive freemium model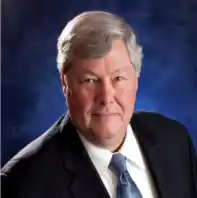 Robert Tull: It's a free service today, but the operative word is today.
---
---
Mentioned in this article:
---
---
---
Eli
Also continues to fuel the demise of traditional TAMPs and any person/outfit that thinks they will be able to charge an additional bps fee program to package together an expensive wrap of 6-9 mutual funds or layer together package priced SMAs with funds & ETFs inside of UMA programs. The playing field for how portfolio management is priced, consumed, and distributed is shifting in a dramatic fashion. There will be players that go extinct unless they can adapt to compete.