News, Vision & Voice for the Advisory Community
After Lightyear's Advisor Group nabbed Ed Obuchowski, Schwab went big in replacing him with Andrew Salesky
June 6, 2018 — 3:21 AM UTC by Brooke Southall
Brooke's Note: As a Schwab-watcher dating back to 2000 when my InvestmentNews bureau office sat across the street from Chuck in San Francisco, I could only be struck by Andrew Salesky jumping over to RIA custody. Apparently, it was set off by the poach of his predecessor in that spot, Ed Obuchowski, making it look partly defensive. But Schwab is nothing if not a deliberate company and it may be acting with purpose here in addressing a huge issue. It is arguably behind the eight ball in a big way when it comes to providing a symphonic bundle of internal and external softwares for its 7,500 advisors with $1.4 trillion in managed assets. It's not that Schwab RIAs are using bad technology -- it's just that Schwab's RIA platform just isn't as digital nor are its parts as interchangeable as, say, TD Ameritrade's. To date, that's hardly mattered. But if all the latent potential of open API, blockchain, AI and Mint-like end-customer experience improvements come to fruition at an RIA custody level, suddenly it could be everything. In playing a talent resource like Salesky, Schwab may be revealing that digital disruption could imperil it, and that the unwelcome loss of Obuchowski was still a welcome kick in the butt.
Quiet as a giant can tiptoe, Charles Schwab & Co. Inc. just put one of its retail superstar executives into the most pivotal role at Schwab Advisor Services -- but not without raising eyebrows about whether it was an act committed under duress. 
Hit by the poach of technology chief Ed Obuchowski earlier this spring, the San Francisco broker-dealer is filling the vacated position with Andrew Salesky who has been with the company since 1995 and has some major accomplishments on his resume.
He oversaw the launch of Schwab's franchises, now numbering 35, and Schwab Private Client, which manages more than $90 billion of assets. See: Schwab hits the nine-franchise mark as it seeks one new, first-rate chief to head it up.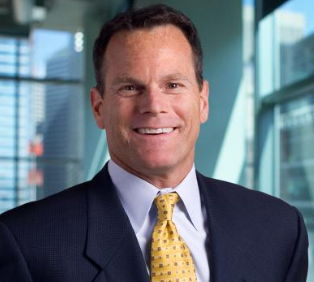 Salesky also has the trust of Bernie Clark, head of Schwab Advisor Services.
"Andrew and I have worked closely together on many projects over the past two decades at Schwab," he said through a spokesman. 
In his official Schwab bio, Salesky is credited with developing the Schwab Advisor Network, the first revenue-sharing referral model for affiliated fee-based advisors. See: 10 most influential figures in the RIA business going into 2012.
Clark declined to comment on the loss of Obuchowski, who succeeded Neesha Hathi in 2016.
Advisor Group, which advises about $160 billion of assets, reported it nabbed Obuchowski April 17. That was a "huge win" for the Phoenix-based broker-dealer and hence likely a blow to Schwab, according to Cecile Munoz, CEO of U.S. Executive Search of Los Angeles. There are simply few, if any, people who know technology and RIAs at Obuchowski's level, she says. 
"He's proven he can adapt technology [to advisors]. It's a very tight talent pool."
Price is right
Advisor Group owns FSC Securities Corp., Royal Alliance Associates Inc., SagePoint Financial Inc. and Woodbury Financial Services Inc. It is buoyed by the capital of Lightyear Capital, which acquired it in 2016. Valerie Brown, as executive chairwoman of Advisor Group, remains the link between Lightyear and Advisor Group. See: Why Valerie Brown is doing 19-whistlestop tour with her new CEO to sell -- ironically -- deep price cuts and a TAMP-for-millennials.
Price has the resources and the mindset to allow a CTO the freedom to take risks, Munoz adds and Obuchowski echoes this view.
"Advisor Group is known in the wealth management space for listening to its advisors and introducing thoughtful technology solutions that advisors need to achieve business growth and scalability," he said in a release. "The creative freedom to further develop these technologies, paired with the forward-thinking leadership team's deep-rooted commitment to serving advisors, instills a tremendous sense of excitement for what the future holds at Advisor Group."
Revolving door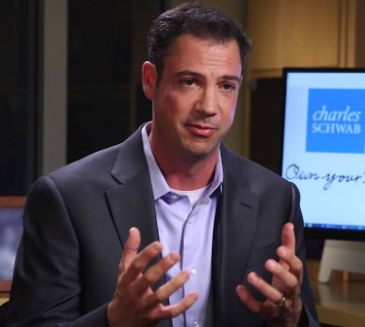 As for Salesky, his new role at Schwab will present a giant challenge, according to Tim Welsh, president of Nexus Strategy in Larkspur, Calif. and former Schwab Advisor Services marketing director. Welsh has also consulted on a number of projects for Schwab's custodial competitors.
"It has been a revolving door at that position because Schwab has not rolled out anything of note for advisor technology since they announced Project C seven years ago -- and they have since killed it," Welsh says. See: What Neesha Hathi has to say about Schwab's oh-so-slow-but-steady technology initiative.
Both TD Ameritrade and Pershing are developing open API systems for vendors to build into. Meanwhile, Fidelity Investments is bringing an eMoney Investments flavor to its platform in addition to releasing its own performance reporting software in August. See: At T3 eMoney and MoneyGuidePro redraw the lines of battle and post-API-era blockchain discussion begins.
Salesky was hired with an forward-looking eye to the next 10 years, Clark says.
"He is uniquely qualified to help lead our platform transformation into the decade ahead. We are thrilled to have a proven leader with such deep experience, strategic orientation and technical prowess on the team," he says in an email.
The news of Salesky's appointment was broken by Wealthmanagement.com on May 31. Schwab has not reported the hire to the media, to RIAs or to technology vendors, according to firms that would normally expect to receive such notice.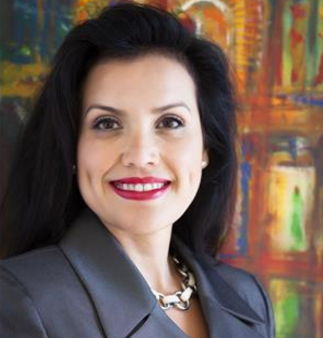 Schwab, did, however, announce in early May the launch of its innovation acceleration laboratories in San Francisco and Austin, Texas. Schwab has also succeeded mightily as a robo-advisor, which hit $30.6 billion of assets March 31. See: Exploding to near $24 billion* of assets under automation, Schwab creates robo-exec slot and fills it with ex-Betterment unit chief
'For a reason'
The Salesky hire could be a difference-maker, says a former colleague who asked not to be named. 
"Andrew is a deeply tenured, capable Schwab leader with a lot of institutional and cultural knowledge. He'll do a good job," says the source.  "He brings some good management chops to an organization that could probably use a less-expansive vision and more practical execution. My sense is that he is there for a reason."
The source adds that Salesky notably oversaw all of Schwab's platforms when Muk Mehta was running Advisor Technology back in the Charles Goldman era. See: In poaching coup, Charles Goldman hires open-API wizard Mukesh Mehta to AssetMark from Cetera.
Mehta reported directly to Salesky and Mehta -- who is given big credit for TD Ameritrade's well-liked open-API Veo system -- is known to be the platform whisperer of the RIA business. Mehta is now at AssetMark Inc., the Concord, Calif.-based TAMP. In poaching coup, Charles Goldman hires open-API wizard Mukesh Mehta to AssetMark from Cetera
In 2012, Salesky clocked in at No. 6 on the RIABiz 10 most influential figures in the RIA business going into 2012. At the time, despite a slow start and industry skepticism about the franchise effort, we wrote that "Salesky may find a way to solve an intractable problem for his company by extending its retail brand without taking on unsupportable overheads and an unwieldy management challenge." See: And they're off! Schwab opens the doors to its first independent franchise ... in New Hampshire. 
---
Mentioned in this article:
---
---
Share your thoughts and opinions with the author or other readers.
---