News, Vision & Voice for the Advisory Community
The $4.8-billion RIA mega-marriage of Hewins Financial and Wipfli in 2012 took 13 years to complete. The split in 2018 was more like lightning after brokerage regulators bellied up to the bar
June 4, 2018 — 4:51 PM UTC by By Lisa Shidler
Brooke's Note: You might think that the happiest RIA owner in the wealth management sphere is the one who does a big M&A deal that secures financial independence. Sometimes. But that euphoria wears off. Far and away the happier RIA owners are the ones who achieve divorce with a knowledge that they regained for all time what defines their professional existence -- entrepreneurial freedom. Not that Roger Hewins exactly sold out to a big, dumb bank in the first place. He sold to a bunch of accountants with an RIA -- and nobody represents a better center of influence for referrals than those CPA types.  And, CPAs have the added benefit of having their own brand of laudable fiduciary culture. See: The AICPA gets down with advisors in Vegas -- well, as much as accountants can. Still, 19 years after the original deal and six years after a merger took place, the cultures, geography and business model mixes just didn't amount to a net gain in synergies or fellowship for either side. Hewins has always been a great and forthright anchor and a big RIA source for RIABiz. Here, he again generously shares his views and experience in ways that the whole industry can benefit from. Thank you, too, to Wipfli for gamely participating in this article.
As head of Wipfli Hewins Investment Advisors, Roger Hewins sat atop a $4.8 billion RIA fed by a referral river of top-20 accounting firm Wipfli LLC at an age when his colleagues are plotting to sell and wind down a career. See: How RIAs are helping their clients participate in confusing lawsuits.
Yet at 63, Hewins having been there, done that, is taking the opposite tack. He's spinning off 40% of the RIA and even giving it a playful touch-football name -- Team Hewins -- and taking the whole thing back to California where it started.
Team Hewins will start its new life as a separate entity in Redwood City, Calif. with about $1.8 billion, leaving $3 billion behind for Wipfli's RIA based in Milwaukee. Both firms will continue to hold assets with Schwab Advisor Services. Wipfli also holds assets with TD Ameritrade. See: What an RIA should make of Wall Street Journal's expose of how Schwab, Fidelity and TD Ameritrade's advice machines steer client assets.
The advisory team within the CPA firm is now named Wipfli Financial Advisors and the accounting firm is majority owner with principals with minority ownership. Wipfli Financial Advisors has 21 locations with about 1,800 clients and 75 staffers.
'Unburdened'
The two firms began a heavy courtship in 1999 that culminated in 100% ownership by Wipfli by 2012.
But the unraveling began almost immediately thereafter, Hewins says, for myriad reasons but epitomized by Wipfli's determination to modify the business model to accommodate the sale of insurance and the formation of a broker-dealer.
"To make a long story short, it was inevitable and we did it but I don't have any need to do it now," he says. "I'm not knocking it but for us we're much happier to not have that burden ....You can't make a move or breathe marketing-wise because everything can be violating something and it was a nightmare." See: Tick, tick, tick ... FINRA rewrites 'culture,' 'conflicts of interest' and 'ethics' into a farcical 'best interests' code after DOL drops a bomb on its suitability ethos.
Aside from its Redwood City location, Team Hewins also has offices in San Francisco, Boca Raton, Fla. and Miami. The firm also brings some advised assets that weren't counted as AUM. Team Hewins will have about 25 staffers and 350 clients.
It took Hewins just two of those 350 clients to give a Hewins a wake-up call about what was most important to him.
"I had a couple of clients that just did not like the idea that we could sell something and get a commission and that didn't make me feel very good," he says. See: Industry leaders puzzled by RIAs' being paid by Schwab and Fidelity for investing in funds. 
"We've got a particular focus on larger high-net-worth clients. With those people we can get outside insurance resources as needed but not be paid on it or have any conflicts and we think that's the right way for us to do it. See: FINRA's scandalous litany of failures and its efforts to redefine the true fiduciary standard out of existence.
Cash and 'complications'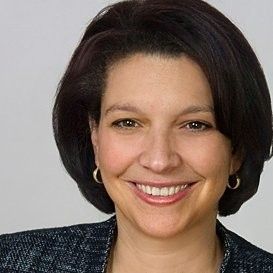 It all started in 1999 when Hewins' RIA and Wipfli formed a joint venture that went through several different iterations before Wipfli bought an interest in Hewins Financial. The idea was for the RIA Hewins Financial to partner with the CPAs to build a wealth management practice inside their firm. See: A $2.5 billion RIA makes its mass-market bid for thousands of new clients.
"That's what we proceeded to do," says Hewins. As of the end of 2012 we did a reorganization and merged it all together. Our equity was now in a holding company called Wipfli Financial, which owned 100% of Hewins Financial, which owned Wipfli Financial. Owning and running it together."
Hewins is somewhat guarded about how he is funding the buyout but describes it as: "We sell our equity to the CPA firm, essentially, in exchange for our part of the business. There are complications, and some cash, but nothing requiring outside capital."
He declined to offer specifics on the cash or the "complications." 
Here's how the logistics work: Wipfli, the accounting firm, retains the original RIA, which was called Hewins Financial. It keeps "the company," Hewins says. He had maintained majority ownership in what amounted to his book of business.
Rick Dreher, managing partner of Wipfli, also declined to offer specifics on the deal but said that the split has advantages for both sides. "We wish Roger the best. I think both sides are excited to further build what we've created and we're going down slightly different focuses." See: Two accounting firms abandon merger talks leaving giant Schwab RIA surprised and crestfallen.
Growing independently
One "focus" issue came down to geography, says Gretchen Halpin, principal and chief strategy officer for Wipfli Financial Advisors.
"Our California and Florida locations were the only two locations that were not connected to a Wipfli CPA and consulting office. Because of that, it created different priorities around growth. There were different strategies around how we were going to develop and grow the business," she says.
"Instead of having competing priorities, we just felt like the firm has been successful in growth for a long time. We felt like instead of creating these competing priorities within the firm, it made the most sense to allow for each firm to grow separately." See: What's up with Schwab getting into the robo-style online advice business and is Windhaven the linchpin?
Halpin says it wouldn't have made a lot of sense to open accounting firms in California and Florida because there was such a shift in the way the those offices were operating.
"I think in terms of how the business has grown and clients that will be served in California and Florida, to shift from the story that has been successful for them to be more CPA-alliance philosophy it was conflicting for them." See: In benevolent invasion, CPAs-turned-RIAs make statement with sheer numbers in Vegas.
Further, Halpin says, the two firms had different philosophies.
"Because of the CPA firm, Wipfli Hewins was able to support the whole life cycle of clients. We support emerging investors all the way up to family office investors with a real focus on privately held businesses and 401(k) plans. These business-owners are a big focus of the Wipfli footprint. Being able to serve and identify with those business-owners versus a more general high-net-worth definition, it requires two different things."
Hewins says those advisors in California and Florida grew apart from the Wipfli brand.
"It started to become clear what was going to become inside the accounting firm was to align closely with accounting firm and their brand and style. The next phase for the business inside of accounting firm aligns with that firms and gets its full support. Over time, our people built their practices their own way. The two firms grew in different directions. You never really had that connection. It's rough," Hewins says.
Fee-only, only
There was more to the split up than just locations. Wipfli also added a broker-dealer a few years ago named Hewins Brokerage Services but the new name will be Wipfli Brokerage Services. Hewins says his team is glad to be separate from the broker-dealer.
Wipfli Financial Advisors will continue its broker-dealer as well as its insurance offerings, Halpin adds.
"We don't view insurance as a transactional thing. We approach insurance the same way we approach financial planning in terms of what are the needs of clients and what are the tools to be able to provide what the client needs. It is more benefits and value is how we view it. There is a little bit of a different philosophy." See: What swayed me to the hybrid cause after an early indoctrination as a 'pure RIA' disciple.
"The broker-dealer was launched a few years back. Honestly, Roger was more involved in the development of the broker-dealer than I was. The thinking was around the need of the accounting firms' clients and what they were looking for us to provide," Halpin says.
But Hewins says his new firm Team Hewins won't have a broker-dealer or offer any insurance.
"We're going to be fee-only. For most of our lives, we were fee-only. With the accounting firm we set up a broker-dealer and an insurance practice and we're not going to do that. Team Hewins will be fee-only. We think that's the right model for what we're doing."
Hewins adds: I'm not criticizing people with insurance. In our case, we don't think it's at all necessary. We think it's a problem for us. For us, it was a problem." See: Critic calls 'laughable' FSI study that shows only 14% of advisors want DOL rule to stay.
Perspectives on the split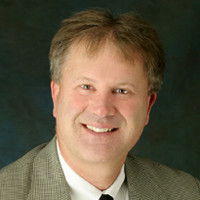 Hewins says his present move is the logical conclusion of a natural evolution.
"We started working with them nearly 20 years ago and we've been slaving away building up this practice in the Midwest. Meanwhile, the locations in Northern California and Florida were growing their practices but not with the CPA firm," he says. 
"We had two businesses that were kind of different and got to be a different size and had a different focus and it became clear that we were moving in different directions. It was pretty simple, really." See: A $2.6 billion Schwab RIA grapples with gaining a $420 million Securities America rep firm -- and a big footprint.
Hewins says it wouldn't have worked to add accounting offices to the California and Florida locations. 
"You take our practices on the coasts to remote locations and you're trying to fit a square peg in a round hole and it's not the same. We don't have Wipfli offices in South Florida, so our people can't be in offices working with partners and bringing in leads and building together. We can't do it because there isn't a Wipfli office there."
Dreher says advisors have been working well together with accountants and, as a result, his firm will keep its own advisory unit. But he agrees that California and Florida offices not having accountants was a big problem.
"If you want to know the root of the split, in my mind, Wipfli was trying to bring more focus on obtaining a tighter collaboration between Wipfli and Wipfli Financial," he says. "We saw that clearly. We know we shoulder some of the responsibility that when Roger and the Hewins Financial side were in California and Florida we weren't driving together. We weren't driving a stronger collaboration between Wipfli and Wipfli Financial. There was a missing piece. We didn't have the pieces in Florida and California that we had in the rest of the country." See: Dissecting Blucora's giant act of financial engineering -- adding a broker-dealer to a software roll-up.
Insurance a plus
Halpin says Wipfli Financial Advisors will have continued success with its advisors and accountants working hand-in-hand in the same offices.
"Obviously, we've been at it for a long time. From an industry perspective it's becoming more important to create that cohesiveness and service delivery both from financial advisory side and accountancy side," she says. "Their industry is changing. Because of that it creates a unique opportunity that wasn't there in the past in terms of the mind-set around bringing the value to the client by working together. So, more often than not, our advisors and counselors are working on client relationship. There is a real synergy that you can't get if you're not physically in an office with them building those relationships."
Halpin also says that insurance is available as a planning tool for clients. "We still have same investment philosophy we don't view insurance as let's go sell insurance but we view it as important for some clients' needs." See: Focus Financial's 'extraordinary' purchase of $16B-AUM SCS Capital and what Stone Point -- both buyer and seller in the deal -- may do to juice its investment.
Wipfli Financial Advisors will hold assets with San Francisco-based Schwab and Omaha, Neb.-based TD Ameritrade Institutional.
Going forward
For his part, Hewins is looking forward to building his new empire.
"We've got a new name and we've got a brand person who came up with that and our team liked it. They're really the future of the business. I'm at the stage where I'm doing this for them. This is their future," Hewins says.
He adds: "I could have just retired. We'll continue with the plan we had which is the next generation are going to include eight principals with me and seven others. And, we'll be adding more principals in the next few years." See: After sticking his own succession landing, Tim Kochis bags 'retirement' and joins forces with DeVoe & Co. to help other RIAs do same.
---
---
Share your thoughts and opinions with the author or other readers.
---