Lou Harvey: I think they'll come up with some rationale to explain the 180-degree turn.
Brooke's Note: By far the most interesting of the four wirehouses in 2018 is Merrill Lynch -- unless you consider the Wells Fargo's torment of sustaining fascination. Part of that interest in Mother Merrill derives from the rise of Merrill Edge, though really that mass affluent sub-brand is more part of the parent bank, Bank of America. Merrill Edge eases Bank of America's transition to a post-wirehouse world But even on the old New York wirehouse side, you see a firm that shows sporadic signs of truly wanting to turn over a new leaf. But was that a mirage? Merrill is putting its embrace of the DOL rule on a 60-day probation, a reporter is left to wonder whether the scorpion getting a stream crossing on the back of the frog is returning inexorably to its true native character. But it's not that simple. Like the way that winter can become summer on the East Coast with no Spring in-between, churning can become reverse-churning with no happy medium to be had. Merrill Lynch may well be wrestling with that issue in good faith. From an RIABiz standpoint, an additional factor plays on our slant of the story. Merrill Lynch is the least likely of wirehouses to stiff arm a journalist. Generally this can be taken as an indication that a firm doesn't have much to hide.
When it looked like the DOL fiduciary rule was a foregone conclusion two years ago, Merrill Lynch jumped ahead of pack and announced the end of commission-based IRAs with a major advertising campaign exalting its holier-than-thou embrace of the controversial regulation.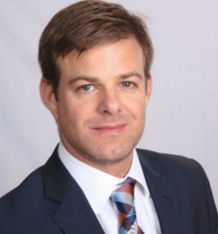 The giant, Bank of America subsidiary showed leadership in two ways with the April of 2016 move. It became an early adopter and set a new moral tone by promising to stay the course on the rule's dictates regardless of whether the Trump administration tore it to shreds. JPMorgan Case & Co. followed suit.
When the rule finally died in the federal 5th Circuit Court of Appeals earlier this month, Merrill's reaction was swift. Last Friday, it announced it would be re-examining its position over the next 60 days -- in the name of providing more "choice."
Newspaper articles hinted at its hypocrisy, despite Merrill's protestations.
"We'll continue to put our clients' best interests first. There's no change in that policy," says company spokesman Jerry Dubrowski.
Good intentions
Merrill may have had good intentions, but the New York wirehouse has only itself to blame for the skeptical media treatment, according to Jason Roberts, president of the Pension Resources Institute in Los Angeles.
"I think it's a big deal because Merrill made it a big deal," says Roberts. "They launched a massive marketing campaign, and I thought at the time, they didn't leave any room to walk it back like Commonwealth. Merrill Lynch almost acted like they did it on a moral basis." Commonwealth Financial will reverse course on commissions if DOL gets reversed
Making it seem moral was by design, says Louis Diamond, principal of Diamond Consultants.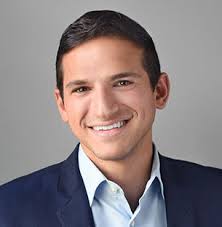 "They were early to the party, implementing the DOL rule changes, and I think by doing it early, it gave them a marketing edge," he says. "They had commercials about the fact that they were fiduciaries, and that was a calculated business strategy."
In one commercial, for example, Merrill said charging fees based on assets-- instead of commissions on sales-- would protect retirement accounts and resolve questions about "conflicts of interests."
Merrill is still taking the high road, Dubrowski says.
"The DOL fiduciary rule is no longer being implemented. Given that, we're undertaking a review to look at the potential modifications of our policies specifically where it would be beneficial to clients with IRAs," he explains.
Merrill's review will come down to one thing, says Lou Harvey, CEO of Dalbar.
"It's really all about money," he says. "When the Labor Department leveled the playing field, it was good for them to do the same thing. But they don't want to disadvantage themselves or shareholders when the leveling doesn't occur. I think they'll come up with some rationale to explain the 180-degree turn," he explains.
Churn baby, churn
Where Merrill may fear is the consequences of reverse churning, which has become a sticky problem anew for brokerages.
As the DOL rule edged closer to implementation, a number of firms, Merrill among them, began transitioning clients from commission- to fee-based accounts. But the move sparked a backlash among some investors.
In 2016, the wirehouse's spokeswoman Susan McCabe was quoted saying:
"We have determined that for most of our Merrill Lynch clients, the best way for us to deliver retirement-related investment advice that meets the fiduciary standard is through our Investment Advisory Program."
Last March, Edward Jones and three other advisory firms were hit with a class action charging they'd engaged in a "reverse churning scheme" to take advantage of the shift from commission- to fee-based programs through Edward Jones Advisory Solutions or Edward Jones Guided Solutions. See: In new wrinkle, ERISA complaint of Edward Jones employees centers on failure to offer yield-chasing money market alternative
The move, ostensibly to comply with the DOL rule, allegedly increased costs on long-standing accounts that involved very little trading or active management.
The practice of steering somebody out of a commission-based account to a fee-based one to drive up the revenue production of the account is known as "reverse churning."
The term is ironic word play on "churning," which is when a broker buys and sells shares primarily for the purpose of generating commissions under the guise of active management.
Edward Jones countered in a statement that the firm has consistently offered both fee- and commission-based accounts that "adhere to all regulatory requirements."
SEC crosshairs
The Securities and Exchange Commission (SEC) and the Financial Industry Regulatory Authority Inc. (FINRA) let it be known through notices earlier this year that account transitions would be a focus of their regulatory enforcement efforts.
"The SEC is all over reverse churning," Roberts says. He adds that Merrill may be aware internally they're in the SEC's crosshairs right now.
Harvey points out that other firms, such as Fidelity and Schwab, are still going forward as fiduciaries, despite the end for the DOL rule.
Charles Schwab posted a letter stating it's supporting the SEC's interest in advancing a fiduciary rule for consumers.
"As with the DOL proposal, we are supportive of the SEC's intent to further protect and advance the best interests of investors, while preserving investor choice and access to the markets," Schwab said in its statement.
"In the meantime, there will be no change in how we serve Schwab clients. We took a number of steps to meet the DOL's requirements, and do what we believe is best for investors. Despite the court's invalidation of the DOL rule, the requirements and related actions that Schwab implemented in response to the rule will remain in effect," it continued.
Fidelity spokeswoman Nicole Goodnow released a similar statement: "Fidelity is continuing to serve the needs of its customers and act in their best interest."
Opposite tack
But Merrill is taking the opposite tack. "We'd be remiss if we didn't consider additional flexibility and choice now that the DOL rule is no longer being implemented," Dubrowski counters.
"Some of the changes we could consider would be greater flexibility for clients. That could also mean simplifying the account structure, or limiting advice to brokerage and asset classes where it is in the clients' best interest," he says.
If Merrill moves back to commission-based advisories, it could put them at a disadvantage from a marketing standpoint, says Dalbar's Harvey.
"The responsibly to act in the best interest of the client is now in the public consciousness it's a marketing vehicle. They players are going to use that and it's going to be there with or without the regulation," he explains.
Regardless of the SEC, Merrill is right to go back to commissions, because it will give clients a choice and will help solve internal conflict, Diamond says.
"Internally, a lot of advisors still use commissions and feel very strongly that clients should have the ability to do both. Not every client relationship is black-and-white, and advisory doesn't always make sense."
The SEC proposed its replacement rule in April. It would require brokers to act in the best interest of a customer when making investment recommendations for any type of account, except annuities and insurance products, which are outside SEC purview. The matter is currently open for public comment.
---
Related Moves
---
March 20, 2019 – 11:32 PM
---
---
Mentioned in this article:
---
---
---
Ron Edde FA Recruiting & Mergers
This is an epic flip-flop. You can't blame Merrill for trying to spin this, but to anyone with half a brain, the firm's faux-pious reversal is blatantly clear.