Wayne Bloom: In just three years, Trap has made enormous contributions.
Brooke's Note: If there is a such thing as a no-drama broker-dealer, Commonwealth might be it. This hire seems to reflect a determination to stay that way.
Commonwealth Financial Network will have a new president and chief operating officer in 2019, and he spent most of his career at LPL Financial.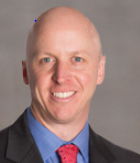 The nation's largest privately held independent broker-dealer, with 1,800 associated advisors, named Trap Kloman to those roles. He is currently Commonwealth's managing principal and chief financial officer.
"He also has an incredible command of the firm's operational processes and continually seeks to improve the Commonwealth experience for both our advisors and staff," Bloom says by email from his company's Alaska retreat. "Trap's experience and calm, thoughtful demeanor make him a perfect candidate to take on Rich's President and COO role at the end of the year."
Hunter will remain one of 13 managing partners at the IBD but after 30 years on the front lines will now focus on writing, special projects, mentoring, and helping to evolve Commonwealth's service. "I'm looking forward to what I call my 'next phase,' during which I'll step away from day-to-day management."
Strategic Implications
Unlike most hires in a broker-dealer industry beset by change, this one's strategic implications is not about trying for a next tier as it is about improving on a good thing..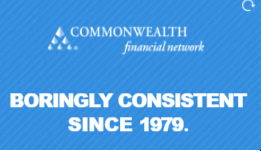 "Commonwealth has a very solid culture and disrupting that culture would be damaging to their growth prospects," says Ryan Shanks, principal of Finetooth Consulting. "He ensures continuity between leadership and he's earned the right to the position through his contributions." See: What's up with J.D. Power naming Commonwealth top IBD for the fourth straight year
At LPL, Kloman was senior vice president-investor relations, vice president-corporate finance and vice president-corporate development. He led due diligence, valuation analysis and negotiations on acquisitions of broker-dealers and technology companies.
Asked whether some of those public-company-type skills might suggest ambitions for Commonwealth's pursuit of an IPO, Bloom replied by email: "None!"
Still, Hunter will be a tough act to follow, Bloom says in a release.
"Rich has been a key ingredient in Commonwealth's special sauce for almost three decades. His talents range from his mastery of financial precision for the firm and our industry, to being a constant voice for the advisor, day-in and day-out."
---
Mentioned in this article:
---
---
---
dBruton
This news made my evening. A well-deserved promotion for Trap. He's one of the smartest and most engaging professionals I've ever met in this industry, and he'll make a fine president at Commonwealth.