Shirl Penney: The result should be very large firms powered by Dynasty with billions of additional assets on their platforms.
Brooke's Note: Critics of the Dynasty play to go upmarket and more toward servicing existing RIA center their skepticism around the usual segmenting problems. Do the people under the old model feel like they are being ushered to steerage while the top decks undergo sparkling renovations? In this case the steerage dwellers are the dozens of brokers who broke away to form RIAs then parked them under Dynasty. Those 40-plus Dynasty clients manage books that top out in the hundreds of millions. But in the waning moments of an interview with Penney, he explained he does not believe segmenting will create second-class citizens. Yes, he is trying to create a superstar class of RIA served with exquisite service and infrastructure under a new brand. But, no, he does not see the broader clientele suffering. Rather he sees the bigger firms as models of inspiration for smaller firms to grow toward and for big wirehouse brokers to see as case studies of a better practice freed of Wall Street's harness. Recruiting on the non-RIA side of the business should benefit from thoroughbred RIAs flexing their muscles and showing what happens when the right course gets taken. And all RIAs benefit from faster augmenting of Dynasty's scale.
Shirl Penney bounded onto the scene in 2011 with the then novel proposition of being home to big breakaway stock brokers as they began life as RIAs, but with one big difference from roll-ups. He asked for no ownership stake. See: What exactly is Dynasty Financial Partners and why is the Smith Barney execs' startup gaining so much attention?
Seven years later, the CEO of Dynasty Financial Partners is using a novel pitch to pursue another new market -- existing RIAs with AUM starting at $1 billion, but lacking the nous to take the next step. The bet is that Dynasty is primed for an upmarket move and that big RIAs are ready for the tough-love advice and expanded "synthetic" scale that the firm will deliver.
"The result should be very large firms powered by Dynasty with billions of additional assets on their platforms," Penney says.
Dynasty is having to up its overhead ante to play its gamble. An initial 20 hires are planned right off the bat -- eight are already onboard mindful of the upmarket move -- so the newly branded unit can provide heightened "firm-within-a-firm" service where things like wiring $1 million for clients without red tape is de rigeuer. There's also mega-funding for the mega ambitious. An ex-HighTower managing director, Ed Friedman is heading up the new unit, Dynasty Enterprise Group.
"We have the ability to put eight-figure amounts of capital behind individual firms," Penney says.
That's the fun stuff.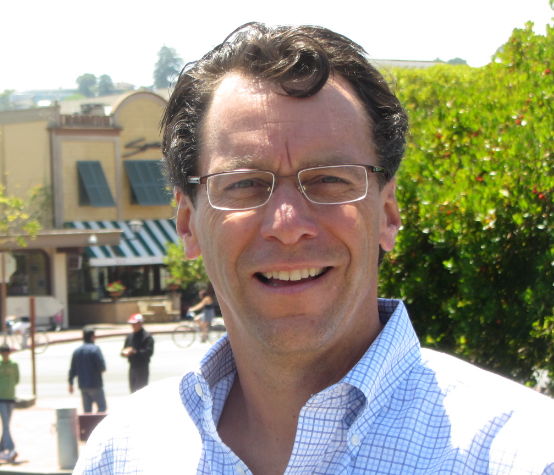 The bigger idea is to attack the problem endemic to most of the more than 650 $1 billion-plus RIAs -- bloated staffs, outdated technology and questionable business plans. Penney uses a prospective $2B AUM RIA with 50 employees as exhibit A. Halve the headcount, reorganize and add Dynasty's outsourcing and consulting, then watch it thrive.
The consultative approach is influenced in part by former senior partner at McKinsey, Harvey Golub. Golub is one of Dynasty's largest investors, a lead director and sits on the NYC firm's executive committee. Penney adds that Dynasty co-founder and chairman, Todd Thomson, is also of the McKinsey ilk, having worked at its chief competitors, Booz Allen and Bain & Co., from 1983 to 1991.
McKinsey Consulting parallels are part of the equation, says Penney.
'Calculated' move
"In a very calculated way; this is how our board and business thinks about the opportunity," he explains.
Dynasty should be given the benefit of the doubt in its pursuit of applying the McKinsey model to RIAs based on its success in climbing to $30 billion of administered assets, says T3 CEO Joel Bruckenstein. But it'll be tough. Seeing 30 positions that can be eliminated and eliminating them are two different matters, he says. "They can be your friends."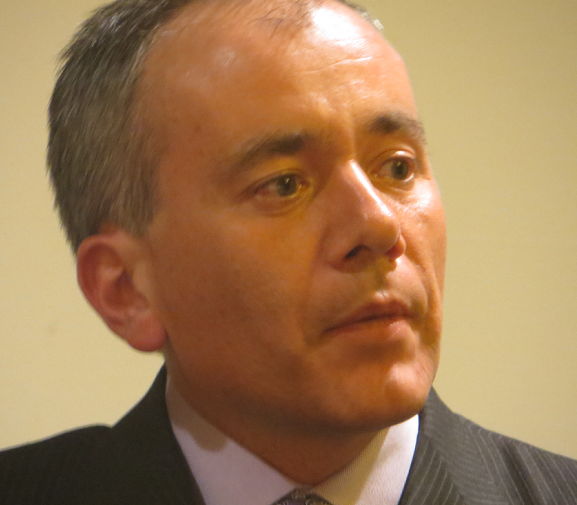 Better yet, the fees in that market tier stagger the imagination, according to says Charles "Chip" Roame, managing partner of Tiburon (Calif.) Strategic Advisors. Like Golub, Roame is a McKinsey alumnus.
"A small McKinsey project would likely be a $1 million-plus," he writes in an email. "Many years ago, Tiburon was involved in such business, effectively applying McKinsey like consulting skills and completing projects for middle market companies for $200K-$500K. I think that is still a wide open market today."
Penney declined to discuss fees other than to answer "yes" on the issue of whether they'd be higher and say that they'd be more customized than Dynasty 1.0 service fees.
Still, being a McKinseyite requires a particular set of skills and a willingness to work at the client's place of business. McKinsey: Robo-advisors have a cloudy future but 'virtual advice' delivered by 24-hour super-centers with experts and algorithms will win the day
"Most who try to play in that market lack McKinsey training," Roame says. "The difficulty of the business model is the excessive required traveling."
Where the model departs from McKinsey is in the implementation. As big RIAs shed staff, they still need scale and Dynasty will provide "synthetic scale" particularly in what it calls the middle office with things like trading, research, compliance support, proprietary desktops, marketing and PR and human reources. Dynasty is setting aside capital reserves so RIAs can borrow to invest in changes.
The term middle-office is so broad in what it encompasses that it's often mistaken for being just a nebulous term, but it includes a huge range of business practices that become increasingly essential as firms scale, from TAMP-services, to trading tools, access to alternative investment managers, investment banking, trust services, consultancy services, compliance, HR, and capital services.
Just don't call the upmarket grab a strategic shift, Penney says.
"It's not a shift, it's an acceleration, and many of the RIAs launched by us over the past seven and a half years we've been in business are maturing, and as they mature the type of service they need is very different than your $250 million RIA ... Their needs are very different than the $5 billion RIA with multiple advisors that targets $10 million dollar clients."
Hard labor
The new division, Dynasty Enterprise Group (DEG) is five strong, taking in Steel City's D.B. Root & Co., Newport Beach, Calif.-based Corient Capital partners, Shelton, Conn.-based Procyon Partners, and NYC pair Summit Trail Advisors. How exactly five ex-Barclays advisors and one analyst across three time zones combined to make a $3 billion RIA Summit Trail Recently signed Geller Family Office Services is also part of the program.
These five charter clients manage a combined $14 billion, compared to the $16 billion managed by the other 40 firms whose assets are supported by Dynasty. Indeed the fact that 47% of Dynasty's assets are managed by just 11% of its client base helps to explain its McKinsey moves.
The play to focus on big RIAs with big assets is wise but with risks, says John Furey, principal of Phoenix, Arizona-based consultancy Advisor Growth Strategies and former head of breakaways at Schwab Advisor Services. It hazards an adverse reaction from the 40-odd clients now reduced to a second tier of service.
"It's always a risk--how will existing partner firms react--because when you put a benefit out, everybody wants it … [that said] it's not like they're going to take resources and apply them [only] to larger enterprises, it's just Dynasty seeking to meet the needs of a segment of the market."
Replacing a labor mess can, however create its own labor.
Creating scale, best practices, capturing data, customizing technology, building a consultancy, these things all take time, says Jack Petersen, founder and managing partner of $5 billion AUM and $6.5 billion AUA shop Summit Trail, which is Dynasty's biggest customer.
But it's not just about staffing, says Furey.
As "elite" members scale, their need for customization expands exponentially, he explains. "[Such] tailoring isn't quite as scaleable. There's no downside, but Dynasty will have to be nimble."
After its latest bout of hiring, Dynasty's headcount will surge 40% to 75. Its wider network of RIAs employs 165 advisors out of a total staff of 600.
But Dynasty's segmentation strategy isn't just for clients, it's a direct consequence of Penney's decision to take a major risk and apply his own message in-house, says David Root, principal of DB Root & Co., a Pittsburgh, Pa.-based Dynasty RIA with approximately $5.2 billion in assets under management.
"Dynasty is taking the step they suggested to us very early on: segment your client base ... Their advice to us was that you can't access five different silos being all things to all people. You've got to segment your clients so you can target your services to that higher client-base. I think they're taking their own advice, I really do."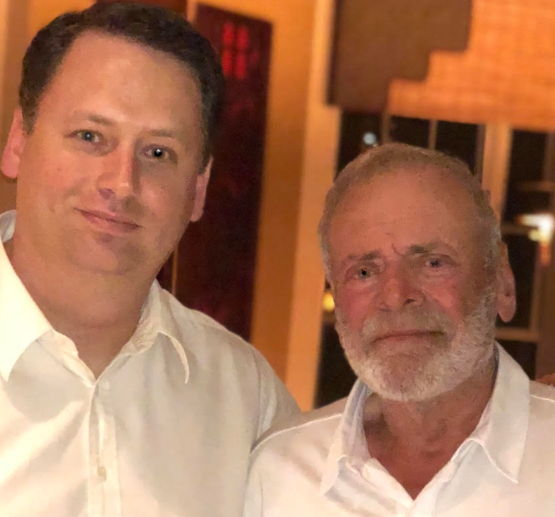 Quite right, says Penney.
"If you're a couple of hundred million RIA ...and your goal is to tuck-in your business, sell it, or hand it on to the next generation then god bless you … [but] when you get into the several billion dollar space as an RIA, there are just a lot more sophisticated needs."
It will certainly send a message, but the response will tell you just as much about the RIA as it will about Dynasty, says Root.
"This will be aspirational to some [smaller firms] but to others it will send a message that Dynasty wants to work with this [higher] level of RIA and wants to put the full force of their resources at that higher level … maybe some RIAs just don't have those aspirations or capabilities to professionalize."
McKinsey parallels
Potential difficulties notwithstanding, bringing McKinsey style consulting down-market as part of its enterprise move is good business strategy, Roame says.
"Dynasty plays a middle man role and must add value, so this [enterprise] strategy makes intuitive sense to me," he explains.
"In a decade there will be 100-plus RIAs with more than $10 billion in assets under management … and both organic growth and acquisitive growth have led to more complicated firms needing to reset their infrastructure."
It's what these high-level partners want, and there's a big addressable market, says Furey. "McKinseyification, I can see more of that."
Bruckenstein cautions that the RIA business is known for not acting in reality the way it ought to on the white board.
Furey agrees.
Butting heads
In its pursuit of multi-billion dollar breakaways, Dynasty will butt heads with Chicago-based HighTower and New York's Focus Financial, but its biggest competitor will be inertia, says Furey.
"Some multi-billion dollar RIAs have been established for ten or twenty years and they have their own way of doing things. Their willingness to change, that's Dynasty's number one competitor, convincing these RIAs they should be open to change."
"What they're really fighting against is no change at all," Furey adds.
Dynasty push upmarket is not an either-or from how it currently pursues business, says Penney.
"Every conference room in our office right now [during an RIABiz interview] is filled with billion dollar [wirehouse] teams ... breakaway advisors aspire to be what we're talking about [with the Enterprise Group]: a large-scale sophisticated well-run RIA.
The market's growing, says Furey. "[Including breakaways] lets just say a little under a 1,000 firms could be addressable. If you do the math all you've got to do is get five percent to be successful."
Consolidated growth
In part, what motivates Dynasty's move upmarket is the increasing levels of consolidation and acquisition in the RIA market, as private-equity, roll-ups and larger RIAs start to swallow-up the smaller firms at an ever increasing pace. The enterprise strategy is Dynasty's play for this booming segment.
But it's also a move to stop firms like Summit Trail from graduating off Dynasty's platform as they reach a certain scale, says Petersen.
"Dynasty is great to acknowledge that and to want to roll up its sleeves and design from the bottom up … We're doing some things on our own now, and we're larger maybe than the average RIA ... so [Dynasty said] lets figure out how to optimize this relationship for the next five years."
It's a fair point, says Furey.
"Advisors will see this as another reason to stay with Dynasty, because as soon as they evolve, they'll have another offering. I think it's smart."
---
Related Moves
September 24, 2019 – 2:02 AM
---
February 17, 2022 – 2:50 AM
---
---
---
---
Jeff Spears
The independent wealth management business model is unique. Dynasty understands that and their opportunity is that Private Equity and consulting firms like McKnsey don't. Rationalizing headcount will be essential. Dynasty needs to define who is the bad cop much like McKinsey has played that role masterfully with their large corporate clients.