Bill Morrissey's imminent departure became an open secret after he helped oversee a sales blitz targeting Kestra, Ameriprise and Cetera.
Brooke's Note: Bill Morrissey was that last guy from the era of Bill Dwyer, Derek Bruton and Mark Casady. He was a bread-and-butter executive who did what LPL had to do to get to where it is atop the broker-dealer heap -- sell like crazy. But as the sales game morphs into the digital game -- in broad terms -- LPL is gambling on a younger guy whose career achievements center around marrying digital technology to broker-dealers with sales cultures. Steinmeier now has a profound challenge -- and opportunity.
In a move widely telegraphed at LPL Financial after a period of slumping sales and a series of recruiting departures, Bill Morrissey is out and Richard Steinmeier will join the firm as managing director and head of business development, effective mid-August.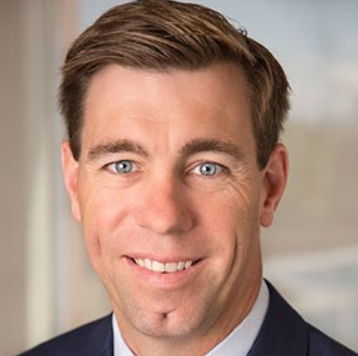 Morrissey "will retire from LPL to spend more time with his young family," the press release announcing the Steinmeier hire says.
'Disruption campaign'
Recruiters and LPL insiders have said off the record for several weeks that Morrissery was effectively out after orchestrating a "disruption campaign" targeting Kestra, Ameriprise and Cetera. It was seen as payback for perceived predatory recruiting from those firms after they went after NPH reps in transition after LPL announced it would buy it. LPL Financial wages 'war' on Cetera, Securities America and Kestra after they pounced on NPH advisors in wake of sale
Steinmeier joins LPL from UBS Global Wealth Management where he was most recently managing director and chief digital officer for UBS Wealth Management USA. He joined UBS in 2012 as managing director and head of the emerging affluent segment and the Wealth Advice Center.
Steinmeier was featured last week in RIABiz, and the week before, for leading the collaboration with SigFig to bring UBS into the digital age. Mike Sha's robo-advisor faced tough choices until two wirehouses offered unique partnerships -- and maybe a new business model to boot
"Rich has a wealth of experience and a stellar reputation in our industry, but he also brings valuable outside perspective having spent meaningful time in other industries," said Dan Arnold, LPL president and CEO. "Rich's digital experience and strategic agility will help us optimize the way we attract new advisors to our firm and to existing advisor practices, unlocking new value across the ecosystem."
He added later in the release: "Bill's hard work and commitment over 14 years contributed to the company's success in a variety of different ways, and we wish him well."
'Mouthpiece'
"My experience can help me be a mouthpiece for clients inside LPL, and at the same time I can represent to prospective advisors LPL's capabilities, and the role technology plays in an advisor's practice, so they fully understand what we offer," Steinmeier says in a Q&A posted on the LPL website.
Prior to UBS, Steinmeier held roles at Merrill Lynch, including director of strategy and analytics and director of business development. He also spent six years at McKinsey and Co. Steinmeier graduated from the Wharton School at the University of Pennsylvania with a BS in economics in 1996. He received his M.B.A. from Stanford University in 2002.
"This is an exciting time to join LPL as the company looks to continue its growth – both organically and through strategic M&A," said Steinmeier in a release. "LPL has reached a point in its journey where it can begin to engage differently with prospective clients from all market segments. I'm eager to join the management team and take on this important work with my colleagues."
Morrissey joined LPL from Fidelity Investments where he worked for 17 years, leaving off as senior vice president of institutional services. In this role, he managed all wholesalers west of Mississippi selling to wirehouse and regional broker dealers.
Morrissey also served as senior vice president at Merrill Lynch, where he developed the high-net-worth unit to support wealth-management business in New England.
Steinmeier lives in New Jersey and will relocate to California to work out of LPL's corporate offices in San Diego. He has a taste for turnaround situations as a Cleveland sports fan. "I'm a diehard -- and long suffering-- Cleveland sports fan, and was excited to take my daughter to Cleveland for the parade after the Cavs won the world championship," he said in the Q&A.
---
---
Mentioned in this article:
---
---
---