A year after Acorns gets outed, Betterment faces its juvenile past with 2018 FINRA settlement over 2014 infraction
The $14B robo's ADV will remain clean but it'll live -- like Acorns before it -- with a BrokerCheck violation based on how it managed cash when it was a $608-million firm with a smaller compliance staff
Joe Ziemer: We take this stuff insanely seriously.
---
Jeff Spears
Even professionals with B/D experience find that FINRA doesn't give firms the benefit of the doubt like the SEC does. The CCO of a brokerage firm needs a FONOP partner that will file and take responsibility for the monthly net cap requirements. It was something I underestimated but my FINOP never did!
B. Mitchell
Many disturbing features here so let's just begin by noting you are in genesis with 2014 your charter date and right out of the gate material absences exist. Things like ethical actions, supervision of staff, prudently ensuring the business effectively can preserve customer accounts, and their integrity. Rules spanning 17a-4, 17a-3, 4511 – business critical rule requirements found in the "Exchange Act" but not in your shop involves those important documents relating to every aspect of the business. Seems you felt "trade confirmations" were no longer needed. If there is one area BD's must not disrespect or meddle in- it is the evidence of customer account information- found in the trade confirm. However, the big, messy one is the 17-a, 17a-3 and 4511 failures present- these can illustrate for everyone, in clear, succinct, neon bright cascading torrent of color just what caliber of a professional tam is at work over there. This one will keep you a level ! Audited shop for a good number of years- like 6. Level I members get audited each year- by the Finra staffers who like to get their hands dirty. When no surveillance or supervision is in place for emails and IM"s ( looks like you misplaced hundreds of thousands of them, WHAT, DOES ACORNS stand for "ALL CORRESPONDENCE NEEDS SHREDDING?") you create a safe way for staff members to trade on insider information, abuse the public, and even customers plus you introduce the likelihood of financial theft opportunity and AML activity. Finally, you confuse your reader here a bit- a clearing firm custodies the assets of the asset owner / account owner - and in order for a bd to be self clearing they must be a 250k net capital broker dealer. An Omnibus -wrap relationship is what you have with the thieves over at Apex. The sub accounting and allocation of trades can be done with a third party or with linking the trading system interfaces, etc. CONCLUSION: The regulatory pressure will be thick and they will try to break spirits by auditing you in July and August each year. With this AWC fresh in their minds the only swift and safe solution is to bring in a heavy hitting compliance officer with a reputable track record- the arrival of this person will reverse all perceptions and restore you to a routine audit only member where people smile at one another, and morale is restored. For example, bringing in someone like me, would do just that. Let me know if I can help- we'd need to heighten supervision for a time but this is unrelated to firm growth.
---
Related Moves
January 19, 2021 at 6:32 PM
---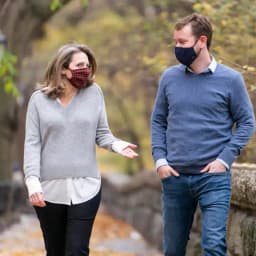 December 8, 2020 at 5:27 PM
---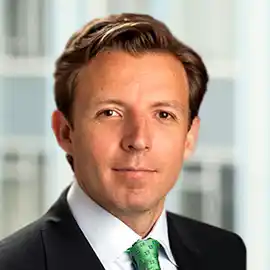 October 9, 2018 at 8:55 PM
---
---
Mentioned in this article:
---
---