Michael Carvin: This was not the original business model.
Brooke's Note: Schwab, TD and Fidelity have all done a fairly impressive job referring billions of dollars in assets from branches to RIAs. Now RIAs rightly fear the referral pipeline from discount brokers may dry up as those firms offer higher and higher levels of planning and counsel right inside those branches. SmartAsset is offering a level of digital disruption to the discount brokers that may cut RIA reliance on those branches--and the custodians, as well. The SmartAdvisor program -- now owned in part by RIA rollup giant, Focus Financial -- promises to be far simpler, available to a far wider swath of advisors and far cheaper. Advisors pay a nominal one-time fee for a lead through the startup's website rather than a hefty recurring custodian success fee based on assets.
A New York-based startup that uses web-based investment tools to attract 45 million online investors, monthly -- and sells most of its leads to RIAs-- just got a $28-million capital injection from the industry's biggest RIA rollup.
Focus Financial Partners (backed by Stone Point Capital and KKR) led the raise, which boosted SmartAsset's VC backing to $51 million. Focus is currently in registration to raise $100 million from its initial public offering. See: Focus Financial files for IPO to raise $100 million, with 'interesting' timing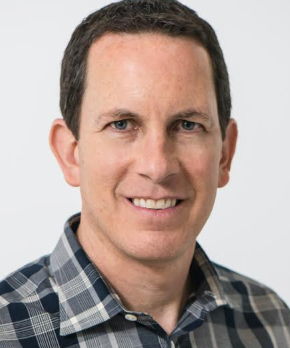 Javelin Venture Partners, TTV Capital, IA Capital, Contour Venture Partners, Citi Ventures and French super-angel investor Fabrice Grinda also invested.
(Incidentally, Grinda, worth an estimated $100 million, was recently featured in The New York Times for his Buddha-like decision to sell his sprawling New York estate, Manhattan apartment and all his exotic sports cars. He now lives out of a suitcase with just 50 possessions.)
Traditionally, outreach to RIAs has been largely by word-of-mouth. "In the RIA space, we have been largely flying under the radar," Carvin says.
SmartAsset is a six year-old YCombinator product that only made RIAs part of its business model about two years ago when it launched SmartAdvisor -- a referral service for qualified leads. To see what consumers see when they use the SmartAsset retirement tool, click here.
The service hit the ground running and now amounts to about 70% of the firm's revenues. SmartAsset, which has grown by 90% over the past 12 months, still sells some leads to mortgage companies, credit card companies and the like.
"This was not the original business model," says co-founder and CEO Michael Carvin. "We still work with Quicken Loans, Capital One, American Express and still get about 30% of revenues from products." Carvin says the RIA referral concept is largely borrowed from the way Zillow formed its symbiosis with real estate agents.
Pay to play
SmartAdvisor RIAs pay $90 for mass affluent ($250,000 to $1 million) leads and $190 for investors with investable assets of $1 million or more. Focus Financial's RIAs buy some leads. SmartAsset declined to name other RIA customers.
RIAs can buy a single lead if they choose-- an unusual level of flexibility made possible because of the quality of the leads, according to Carvin. Investors also tend to be self-selecting because they are required to answer a dizzying 20 questions, which few people do unless they're serious, he adds. Some robo-advisors ask only three questions.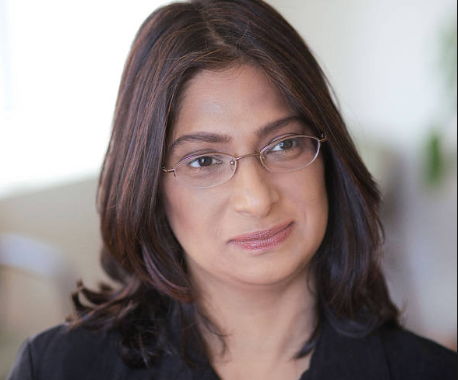 The onerous demand works, Carvin adds, because of the sheer volume of investors who use the tools and view SmartAsset's content. The volume is generated with big help from calculators, data-driven studies and educational content provided to YahooFinance, CNN Money, Barron's, Investopedia and other web magnets.
Captivate, SmartAsset's own site generates about 5 million monthly visits on its own.
The goal is to connect consumers to advisors within driving distance. Consumers nowhere near an advisor are referred to call centers staffed by national RIAs. Over time, broker-dealers will also be able to buy referrals because consumers prefer a wider range of choices, Carvin says.
SmartAsset draws customers based largely on life events like a death, inheritance, marriage, a college-bound kid or a desire to buy a house and offers specific advice tailored to each. Much of the new $28 million will go to building out tool for more such events.
VCs are hoping for far more market penetration. "Maybe this is the second inning," Katz says.
Cracking the code
"Nobody has cracked the code the way SmartAsset has," says John Rourke, founder of WealthBox, an RIA CRM maker two blocks away in SoHo that feeds SmartAsset leads straight to RIA desktops through its software. See: VCs back Wealthbox with another $6 million as improbable play to upend CRM giants like Salesforce, Microsoft and Redtail by 'Facebooking' its look and shanghai-ing data from LinkedIn
There are good reasons why this startup is gaining strength after others failed, says Jed Katz, director of Javelin Venture Partners, a series A investor that holds a seat on the board of directors.
"Everybody else tried to take a short-cut," he says. "You end up with a ton of unqualified leads that are annoying to both sides."
SmartAsset's in-depth data sets it apart from competitors. It not only collects consumer information, but also data about personal financial issues that drive consumers to search for information on the web.
Carvin founded the company after he set out to buy a house in New York. He constructed a complex model to analyze what he could afford. When he got to the closing table, he was blindsided by a mortgage recording tax that he hadn't factored into his analysis. .
A SmartAsset tool user won't have that problem. Not only are all fees and taxes included in the analysis, but the precise amount owed is based on the home's location. For example, in Pennsylvania, which is divided into 2,000 townships, SmartAsset calculates the cost of every little expense in every jurisdiction.
Though data and technology are key, there is a big people aspect to SmartAsset, as well -- namely the "concierges" who act as a go-between for consumers and financial advisors. "We're trying to be really good at matching criteria on both sides," says Carvin.
Rajini opportunity
The upshot: SmartAsset has created a digit-to-digit referral process for advisors that never runs dry, according to Rajini Kodialam, co-founder of Focus Financial Partners.
"We see a tremendous opportunity for SmartAsset to create the web's first digital platform to help advisors add new clients in a profitable and scalable fashion," she said in a statement.
"Given the size of SmartAsset's audience, the SmartAdvisor platform clearly has the potential to meaningfully change how advisors approach marketing and business development in the digital age."
---
---
Bill O'Donnell
Several problems with SmartAsset, largely around inconsistencies in what advisors are told as a prospective customer and a lack of responsiveness when issues are raised. 1. Because of issues with another service using geographical ranges, I told the sales rep that I wanted leads only from certain zip codes. The sales rep told me their leads used distance radiuses. I set mine to short distances, but leads I got were routinely out of those ranges. 2. Supposedly, leads are validated for accurate phone numbers, emails, and other date. Several leads came through with non-working phone numbers or nonexistent emails. So, I have to conclude that the company response on April 21 is a lie or their "concierge" staff isn't doing their jobs. By the way, a senior manager with the authority to take action is welcome to provide me a phone number so we can discuss my dissatisfaction with their abysmal service. 3. When I complained to my account manager, he told me they absolutely could restrict leads to specific zip codes, which is inconsistent with what the sales rep said. I gave him the specific zip codes I wanted and he promised to get back with me once he had it all sorted out. This was on April 23. He also promised to suspend activity on my account until he had the leads issue fixed. I heard nothing until May 4, I got another bill and sent him another email. He wanted to talk; I gave him two times and didn't hear from him. I called May 4 and haven't heard from him yet (now May 10). They don't even acknowledge receipt of emails, perhaps to secure the excuse of "we didn't get his email". This unresponsiveness is unacceptable. 4. Leads are generally unresponsive. I know they can't force people to return calls, but SA could do a lot more to encourage prospects to engage with advisors. They talk in grand terms about their vetting process, but that process does nothing to prod clients to talk to advisors. 5. Nowhere on their web site is a phone number to call where you can link up with a senior manager to troubleshoot problems with their people. That's bad business. Bottom line - I no longer trust the firm and believe they'll tell you whatever it takes to keep your money flowing to them. I terminated my service.
James Martin
January 7, 2020 — 3:07 PM
Don't trust SmartAsset. They sell 5% conversion rates, but for my office, it is no where close. It is pretty much a cold call.
Joe deJaco
February 10, 2020 — 4:02 AM
Smart Assets is a referral service. They also will sell the data people put in their questionnaire like phone numbers and email addresses plus their earnings. Consumers may not want this data selling. They at the moment do not seem complicit with CA new data privacy laws.