News, Vision & Voice for the Advisory Community
The $6T New York manager gets Michael Lane to instill community building, Dimensional Fund Advisors-style, but it won't get him to leave Austin
June 2, 2018 — 2:16 AM by Dina Hampton and Brooke Southall
After 14 years at Dimensional Fund Advisors, Michael Lane is the new head of US Wealth Advisory iShares for BlackRock Inc., though he'll stay in his house.
The hire comes amid the $6 trillion New York-based asset manager's push to hold off a crowded field in an exchange traded fund market that hazards being commoditized. See: How BlackRock stopped Vanguard from devouring ETF market share by pleasing RIAs -- but how that strategy could endanger iShare profit margins in the long run.
By contrast, DFA has continued to grow RIA assets without chopping fees by creating a loyal community of advisors who share a culture in addition to a choice of product maker. Dimensional Fund Advisors still has low RIA acceptance rate and stunning growth
BlackRock will benefit from Lane's ability engage with RIAs at a deeper level, says Alex Potts, CEO of Loring Ward, a TAMP in San Jose, Calif. that manages about $17 billion, largely of DFA mutual funds.
"Michael totally understands advisors," he writes in an email. "[He] will bring to BlackRock his understanding of advisor communities and how to build those communities. BlackRock may not have the brand cache -- read loyalty -- of a DFA.  However, many of their investment solutions are really good. I also suspect that many DFA advisors also utilize BlackRock strategies, so this should only reinforce that usage."
'Massive opportunity'
Potts continues: "His role at DFA was primarily on the retirement side -- he migrated from the advisor side about five years ago -- and my impression is that he did a good job, however the potential for that retirement division within DFA was much more limited than the massive opportunity that was presented from BlackRock."
Lane will oversee the iShares Leaders team, led by Madeleine Sinclair, and report jointly to Salim Ramji, head of US Wealth Advisory, and Martin Small, head of US iShares.
"As our iShares business within US Wealth crosses $1 trillion in assets, Michael's goal is to help us reach the next trillion in growth by helping advisors build better portfolios with our core, fixed income, factor and model-based ETFs," reads an internal memo issued by Ramji and Small earlier this month.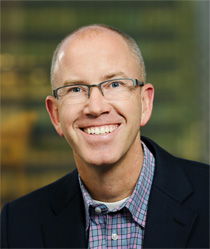 Lane joined Austin, Texas-based DFA in 2004. Most recently he served as global head of strategic retirement initiatives.
From 2012 to April 2017, he was CEO of Dimensional SmartNest LLC, the brainchild of DFA economist and Nobel laureate Robert Merton, which provided customized managed account plans for defined contributions. See: DFA takes on life cycle funds by putting an alternative offering in the hands of 401(k)-minded advisors.
Lane's first posting at DFA was as vice president overseeing relationships with TAMPS, broker-dealers, banks and insurance companies. 
'Flesh wound'
We've drastically increased the size of our FA [training and consulting] group from 10 to 50 people," he told Brooke Southall in a 2010 interview with RIABiz. "We're doing a lot more work with the financial advisory community." See: Dimensional Fund Advisors still has low RIA acceptance rate and stunning growth.
Losing Lane will, at worst, be a flesh wound to DFA, Potts adds.
"I don't think it's an existential threat to DFA  My guess, Michael will do a great job helping BlackRock raise the awareness for advisors and help them build a larger brand around advisors."
Lane, a father of three, will work out of BlackRock's New York offices but will continue to reside in Austin. 
In the memo, Ramji and Small bid hail and farewell to Joe Craven, who was head of US Wealth Advisory iShares for two years, and who is now retiring.
Prior to joining DFA, Lane was director of advisor services at TIAA-CREF.
---
---
Mentioned in this article:
Loring Ward
TAMP, Asset Manager for RIAs
Top Executive: Alex Potts
---
---
Share your thoughts and opinions with the author or other readers.
---