Rich Gill: $20 billion in assets under management in five years [for each of EP Wealth Advisors, the Forbes Family Trust, and MAI Capital Management] is a goal that we discussed and we all think it is doable and I think we're more or less already on the trajectory to get there.
Brooke's Note: There's the old joke about how when you buy a stock for a short-term trade and it plunges then it becomes a long-term trade. There's something of that phenomenon in many start-ups when their growth off the starting line is less than jack rabbit quick. The start-up of John Copeland and Rich Gill was unique in its founding. It combined a couple roll-up veterans, a pile of money from an asset management rollup veteran firm in AMG and it was structured as both RIA regional M&A growth and rollup in one. It was also and a plunge into three market strata of RIA sizes through the three M&A hubs it established. Now comes the wait. But that may be fine, if these guys and their backers have the patience. It's a long-term trade.
When John Copeland launched RIA rollup Wealth Partners Capital Group (WPCG) to fanfare in 2017, he had a clear target in sight-- thousands of RIA firms that were too small for the big rollups. His strategy is to build national size through "regional strength."
But a year on, the stampede many expected has been more like a slow walk through a thicket of due diligence, unfavorable valuations and reticent owners. At least that's one interpretation. The other is that these things take time.See: A year after John Copeland came to AMG with blue-ocean RIA growth plan, the publicly owned asset management giant spins him into new venture
To date, Wealth Partners and its three affiliates, Torrance, Calif.-based EP Wealth Advisors, Cleveland's Mai Capital Management, and the New York-based Forbes Family Trust have only acquired three firms.
EP has been the most active to date, snapping up San Diego's Donnelly Wealth Advisors with $405 million in AUM this month, and Walnut Creek, Calif.'s $240 million AUM Millie Capital Management in February.
Mai acquired its South Russell Ohio neighbour Calfee Financial Advisors and its $75 million book in February, and although NYC-based Forbes has yet to make its own M&A move since WPCG's investment this is a result of its focus on the mid-to-higher end of the market, which the foursome have yet to crack.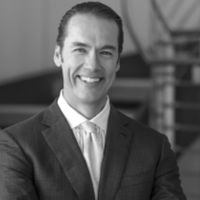 That's out of an industry where just 23% of RIAs manage more than $100 million, according to the recent Fidelity Wealth Management M&A report. Given such a target-rich environment, the slow start of the Wealth Partners strategy bears examining. It by no means signals a flawed business model, but at this point the jury is still out on whether it can validate the concept.
"You don't announce a partnership and three weeks later announce deals, it takes time to build a pipeline ... I don't expect us to be doing 15 deals a year, but I certainly expect to ramp from three or four in the first couple of years, up to five, six, or seven each year [at least at EP and Mai]," says WPCG's senior partner and ex-Focus Financial managing director Rich Gill.See: Why AMG's poach of Rich Gill could be the missing ingredient for its V-8 roll-up engine
Patience!
When that will happen is anyone's guess. Patience is the name of the game at this point.
"It's not unusual that once you've made the investment it takes some time to get off the ground, ramp up and really get into a rhythm. It makes sense that just over a year into this they may be ramping up," says Patrick Goshtigian, EP CEO.
"Activity has been picking up as we learned to work together and built out infrastructure," he adds. "We're ahead of schedule, and we've been in active conversations with other [firms] that are going to come to fruition in the next several months."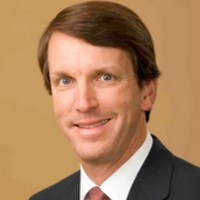 Attacking the Market
Two years ago, Copeland and Gill approached then employer Affiliated Manager's Group Inc. of West Palm Beach, Fla., with a proposal to revamp its $42 billion in-house roll-up AMG Wealth Partners.
Although impressed by the pair's plan to go after the RIA market's smaller players, AMG didn't see a fit under its corporate umbrella. So, the $800 billion global asset management giant spun off WPCG to attack a market made up of more than 7,000 RIAs with less than $1 billion in assets.
On paper, Copeland has built a novel business model that segments the RIA market on a regional basis. The divide and conquer strategy is centered on three initial WPCG acquisitions that form the cornerstones of his roll up strategy. AMG's investment in this is an in-kind contribution in the form of its stake in Forbes and its assets.
In July a year ago, the new venture acquired a 40% stake in EP, Mai, and the Forbes Family Trust. EP and Mai are built to purchase even sub-$100 million AUM Mom and Pop shops, while Forbes' threshold begins at $400 million.
Together the firms manage $12.5 billion, with a growth target of $60 billion. Gill says "$20 billion [per firm] in five years is a goal we discussed, and we all think it's doable … We're more or less already on the trajectory to get there."
The goal is ambitious. If WPCG collectively hits $60 billion it would get into a league with Chicago-based big-hitter HighTower Advisors LLC, which has $42.2 billion in assets.
But it's not far fetched, says M&A expert Steve Levitt, founder and managing director of New York-based Park Sutton Advisors.
"WPCG is real. It's a roll-up model for the small market … and it has these three tentacles [EP, Mai and Forbes] … they really have put all the pieces together," he adds.
Structured for Growth
EP is targeting firms located mostly in Seattle, northern California and Denver. Forbes, a multifamily office, is targeting clients with over $40 million in investable assets and MAI Capital, which has significant experience catering to professional athletes, is seeking firms in the Midwest and Southeast.
"EP and Mai have the luxury of looking at the larger and smaller firms … [and] the ability to do deals in that range. For Forbes we expect it to take a little longer since its looking only at the larger firms," says Gill.
But this is where things get complicated. Acquisitions are difficult to pull off, says Levitt. "It's hard," he explains. "There are no quick wins, integration is challenging, and courting targets is challenging."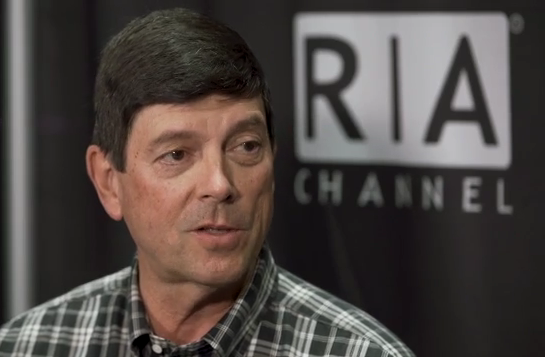 "One size [doesn't] fit all," he explains. "There are some groups for whom it may be the case that they are not looking to sell out entirely today, but would like to have a [sale] event in five or seven years. They could be a very good candidate for a more traditional private equity firm like Lightyear Capital or Genstar ... you also have more lending options like Oak Street."
"If we were calling out to a list of 100 to 200 [target] companies, you'd probably have to hit each of those targets six times. It's massive amounts of work," he adds.
Indeed, the startup was designed to get out of the overcrowded, overpriced high end of the market. But it appears to be facing similar obstacles on the lower end. "The platform firms are very good, but, again, it is a very competitive market they are not the only one with a good story," says Levitt.
"In EP's case, they already have an M&A culture, [but] Forbes family trust does not. Mai is also a little bit newer to it," he says. "But I believe WPCG feels they have all the ingredients," Levitt adds.
Playing to Strengths
Among those "ingredients" is a capital structure that makes WPCG an attractive partner.
"We don't have the challenges of being private equity backed and it's a luxury," says Gill. "There is no duration at which point somebody says okay this has been fun, it's going great but I need to stop now."
"Our ability to source that kind of capital is one of the reasons the three firms took an investment from us in the first place, because they certainly didn't need to and they certainly had plenty of other offers," Gill adds.
The fact that the bulk of WPCG's financial backing comes from ultra-high-net-worth investors means they can think long-term, Levitt agrees.
"The difference in my mind between WPCG and say Mercer Advisors is that the capital behind WPCG has an infinite life."
In addition, WPCG holds no voting rights and only takes a cut of the profits.
Anatomy of a Deal
Rich Donnelly, founder and president of recent EP-acquisition Donnelly Wealth Advisors, said WPCG's structure was a "major" factor in his decision to sell a stake in his firm.
"Prior to meeting with EP Wealth, I saw two basic models for partnership: first, partnering with another RIA firm, where the advisor/owners understood our business but had little capital, and little to no experience in acquisitions and client transitions. Or second, being acquired by a consolidator with capital, but without a real understanding of managing an RIA and helping clients."
"WPCG provides a lot of support on the due diligence front and in initial introductions to [target] firms ... We're ahead of schedule, and we've been in active conversations with other [firms] that are going to come to fruition in the next several months," says Goshtigian.
The term roll-up is often used to describe firms focused on acquisition-led growth, but it's a poor one and fails to take into account how the market has changed, says Scott Slater, vice president of practice management & consulting, Fidelity Clearing & Custody Solutions.
"It's not a term I use, because that's not what's going on today … the people element is lacking, it seems more focused on the assets themselves, and 10 years ago that was the dynamic going on … but I don't see that now."
"I wouldn't want to be defined that way, because in a roll-up strategy firms stay completely independent," says Goshtigian. "We're a serial RIA acquirer … firms become part of a larger and larger EP."
Admixture of organics
Goshtigian points to the fact that EP's AUM grew by 17% year-over-year between 2012 and 2018, with 90% of this growth coming organically, although he admits this latter figure will change as a result of the WPCG strategy.
"It will move to more a 75/25 [figure] ... but organic growth is still by far the strongest portion of our growth."
Indeed, if it's done well, acquisition ought to be seen as a means to further organic growth, especially when the firms purchased are smaller RIAs that managed to grow despite the fact that their principals have a hard time balancing managing a firm, with supporting their clients, Goshtigian adds.
"A lot of RIAs struggle once they get to a certain point ... we unburden them and allow them to focus on their clients ... that accelerates growth."
"We're going to see more of these different models driven by bright leadership trying to figure out an angle," says Slater of the future for groupings like WPCG. "There's a ton of opportunity if you're in that $100 million to $500 million space; that's where a lot of RIA firms are."
---
---
Jeff Spears
I was a fan of this team when they started and I remain bullish. My only hope is that they will add other RIA business models. They currently only have one business model. John has gone performance chops to interface with ANY breakaway broker.