Eric Clarke: It's our next phase.
Brooke's Note: Recently Aladdin has taken on a cocktail-buzz aura. But it wasn't clear to me where it currently intersects with advisors -- i.e. what will need to happen to put the BlackRock analytics machine at RIA fingertips and why there is so much urgency around it. Eric Clarke laid out how it's all unfolding from his Omaha perch as the software clearing station for 1,500 RIAs with two-thirds-of-a-trillion dollars in managed assets. For Orion, it is phase three after first putting BlackRock at the center of its model portfolios, then adding BlackRock's iRetire to connect those portfolios to clients. Now comes Aladdin, a much bigger, more complicated deal simplified somewhat by several months of forming bonds based on phases one and two.
Eric Clarke is pushing hard to ensure that his 1,500-plus Orion Advisor Services LLC clients are first in line to use BlackRock's Aladdin in a big way -- especially given that many wirehouse brokers already possess that edge.
The CEO of the Omaha, Neb.-based performance reporting software company just test drove the $5-trillion asset manager's famous data analytics trove and was impressed enough that it informs his strategic outlook.
"We do feel like our relationship with BlackRock is paramount to helping our advisors be successful going forward," he says. "My understanding is that UBS and others are using it."
Wirehouses already there
Adding to the urgency, these big accounts are often swollen by the bull market and laden with large one-off investments with low-cost basis positions.
Such accounts demand an authoritative investing perspective, Clarke adds. "Wirehouse brokers already have some of these things at their fingertips."
Clarke adds that Auburn, Calif.-based Riskalyze and other firms have closed the risk-management gap, but Aladdin does something different. See: Riskalyze tromps onto Envestnet turf by signing $20-billion, 975-advisor account with its robo-manager.
Aladdin, which sits under the BlackRock Solutions umbrella along with FutureAdvisor and iRetire, offers a central processing system for investment management, allowing "teams across investments, trading, operations, administration, risk, compliance and corporate oversight to use a consistent process and share the same data," according to the firm's website. See: BlackRock may build the biggest, baddest RIA platform yet as 'Boy Wonder' begins 'Aladdin-izing' FutureAdvisor.
"I think advisors would use both," he says. "Riskalyze makes it very simple for advisors. Aladdin gives the CFA staff, so to speak, very specific information about their portfolios. They might say: 'What exposure do my portfolios have to an increase in the price of oil?'"
Orion currently has a couple of its largest RIA clients working to integrate their data with Aladdin in a pilot effort. Those RIAs were given access ahead of Orion.
Fuse lit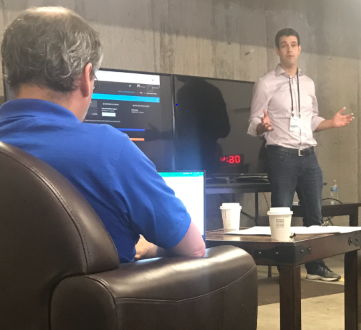 Clarke and Stanger, who joined BlackRock in 2013 and is now its vice president of national accounts, deepened their relationship last September when Stanger and his BlackRock team joined Orion's down-and-dirty hack event, FUSE, near Park City, Utah.
FUSE is a somewhat incongruous destination for a corporate big-foot like BlackRock, but Clarke had let it be known that that iRetire wasn't open to third parties. BlackRock's incentive is that it provides many of the model portfolios made available through Orion. The management fees are minimal, and the portfolios are built from iShares, BlackRock's exchange traded funds. See: How Vanguard, BlackRock and State Street -- which manage RIA trillions of AUM for a pittance -- may artfully make the bill come due by beating active managers at their own game.
At the event, Team BlackRock demonstrated logical integration exchange points (and went home with two awards: Best Use of API and Best Bang for your Buck.) See: Eric Clarke keeps FUSE lit by rebalancing deep-suburbia hackathon with BlackRock and DFA real economiks.
This relationship was spurred when Orion put BlackRock's model portfolios on its platform, and BlackRock suggested implementing iRetire, which helps match model portfolios with investors.
"It's all free and drives down the cost of advice," Clarke says. "I think that closes a big gap."
Main dish
Orion hopes the iRetire deal is just an appetizer before the main course -- BlackRock's legendary Aladdin-branded data analytics.
"RIA custodial data would be fed right into Aladdin so advisors can trade based on recommendations," Clarke says. "It's our next phase."
Aladdin is a big get, says technologist Joel Bruckenstein.
"I think it's extremely powerful."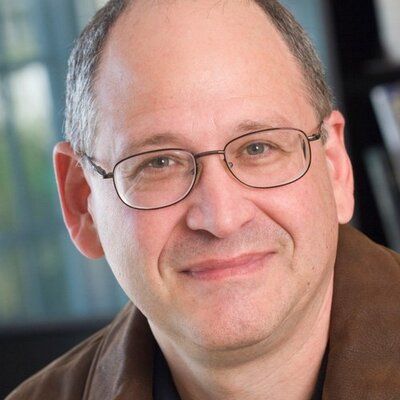 Orion also has serious leverage in dealing with BlackRock.
"Historically these firms have worked with the UBS's of the world" in developing product, Clarke says. "They say it makes sense to do business with 1,500 RIAs rather than the one-off RIA. Most, if not all, advisors have heard about it."
Interface timing
A BlackRock-Orion symbiosis makes sense, with BlackRock also gaining the clear benefit of getting on the RIA desktop, says Bruckenstein.
"I'd say Orion is a very good entrance into that space. For BlackRock, it's one thing to have an interface, it's another thing to connect it."
Orion's software administers $630 billion of assets and 2 million investor accounts. Most investors have multiple accounts. See: Orion buys $10-billion TAMP to take on Envestnet and AssetMark head-on for mega-accounts.
Lightning strikes
One big unknown is just how much advisors will pay for Aladdin. But Clarke says one thing's for sure: unlike iRetire, it won't be a freebie.
"Aladdin is definitely something that BlackRock will charge for," he says. See: BlackRock poaches a DFA big to head its efforts to get RIAs to use iShares and connect more to BlackRock itself.
BlackRock, meanwhile, isn't the only big firm that Orion is friendly with. It has long done extensive business with Salesforce, with one big fly in the ointment -- it used the old interface, which was a turnoff for young users. See: How one RIA's faith in Salesforce's sophistication led to cut-and-paste hell and a major rethinking.
To solve that problem, the San Francisco-based CRM-provider has been developing Lightning, and this winter it became well baked enough that Orion made it available to its advisors. See: As Salentica settles into life as SS&C's fair-haired CRM, downsides of being a sheltered software child are also apparent, critics say.
Lightning is free.
---
---
Mentioned in this article:
---
---
---