Allison Mnookin, one of a select group of founding women in the Silicon Valley's boys club, is now on the board of LPL Financial Holdings Inc.
"I am excited to welcome Allison as a director," says James Putnam, chairman of the board of the Fort Mill, S.C.-based IBD, in a statement. "She brings to the board an entrepreneurial mindset and a strong understanding of how businesses have transformed their technology from a utility to a strategic asset." See: Incredulity hovers over LPL's retro -- or is it inspired? -- choice of original 1983 employee Jim Putnam as chairman
Mnookin began her career at Oracle in 1992, spending the next four years at the Redwood City, Calif. software firm in a variety of jobs.
In 1997, she joined Mountain View, Calif.-based Intuit Inc., rising through the ranks in two of its divisions, QuickBooks and Quicken Health. See: Empower wins Apple's $3.5-billion 401(k) account from Schwab.
In 2010, Mnookin became vice president and general manager of Intuit's QuickBase, which offers "low code" software to technically challenged entrepreneurs who want to build applications for their businesses.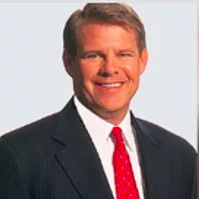 In 2016, when the Cambridge, Mass.-based division was sold to Welsh, Carson, Anderson, and Stowe, a New York- and San Francisco-based private equity firm, Mnookin became CEO.
"Intuit started thinking that QuickBase would be focused on small businesses," she said at the time of the sale, according to a Forbes article. "But low code is transformational for the enterprise."
"It is an honor to be elected," she says, in a statement. "I look forward to working with the board and management as LPL evolves the digital experience of its advisors and their clients."
Mnookin is one of three women on the nine-person LPL board. Anne Mulcahy is the former chairman and CEO of Xerox Corp. and Paulett Eberhart was president and CEO of CDI Corp. See: Morgan Stanley mega-producer's fate in Oregon may become #MeToo movement litmus test on Wall Street after New York Times report.
---
---
John Donovan - St. Petersburg,Florida
October 23, 2009 — 5:21 PM
"Add-on Advisors"
There is increasing anecdotal evidence of this trend towards adding advisors to existing RIA firms, not the least of which is found in this article and another published by RIABiz earlier this week. I have worked with a couple firms recently in the Midwest that have built new business significantly doing the same. Both offer dually licensed opportunities. If you have a BD you might as well use it.
Brooke Southall
October 23, 2009 — 5:42 PM
John,
Thanks for the comment but especially for expanding the lexicon from captive advisors to joiners and now "add-on advisors."
I like it.
Brooke