Mike Sha: It's way better for our clients if technology investments are amortized across  [multiple] large partners as opposed to one-off custom development for any one-off particular partner.
Brooke's Note: When I asked people who attended Pershing INSITE 2018 what was said about robo-advisors, they recalled not a word being spoken. Yet just three years ago it was all the buzz at every RIA conference. Back then the robos had few assets or even algorithms but were loaded with dreams. Today it is just the opposite. Robo-advisors manage tens of billions of assets, have all the backing they need and have staked out defined niches. But somehow, the dream is all but dead. They were over-hyped then. But underappreciated now. SigFig is a good example. It is robo-izing two wirehouses, sure. But as this article shows, it is not only bringing them to digital technology but yanking them out of oxygen-deprived proprietary software. It's another way wirehouses are starting to borrow from the way RIAs do business.
Mike Sha has found a sweet spot for his robo-advisor software -- two wirehouses that needed a quick entree into automated wealth management services serving mass-affluent millennials.
As a result, not only has the CEO of SigFig Wealth Management LLC received a huge injection of funding and remained in control of his destiny -- he may be pioneering a new business model to boot.
An early robo-advisor frontrunner along with New York's Betterment and Palo Alto, Calif.-based Wealthfront, Sha gave up the dream of turning SigFig into the Amazon of RIAs after he ate forbidden VC fruit during a May 2016 Series D funding round: $33 million of capital supplied by banking and wealth management giant UBS. See: Why there's more to the UBS-SigFig deal than meets Sergio Ermotti's gimlet eye.
Then, this past April, UBS launched SigFig's robo-advisor as its own. It's the heart of its UBS Wealth Advice Center, which offers portfolio diagnostics, goals tracking features and access to a new investment advisory product. The SigFig-built system is targeting UBS clients with $10,000 to $250,000 in investable assets. Its fees come in at 75 basis points.
UBS follows Wells Fargo, which launched its SigFig-based robo-advisor last November. See: What to make of how Wells Fargo and SigFig are cooking up an unprecedented cross-sell of wealth management to retail bank customers.
Corporate omerta
There is, perhaps, a downside to letting the Basel, Switzerland-based bank into SigFig's brick-exposed digs in San Francisco's trendy SoMa district -- the vow of corporate silence such a move entails.
Sha and SigFig employees who were asked about the particulars of the firm's program with UBS said they were unable to comment because of a prior agreement with the bank and a subsequent lack of press clearance. In this sense at least, these Silicon Valley-adjacent trendsetters are cogs in the UBS wheel.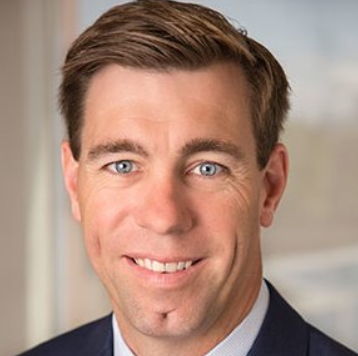 Yet, Sha continues to speak expansively about SigFig and what he sees as a new industry model.
"We are in no way, from a corporate perspective, either connected to UBS or restricted from being a broader provider to the industry," he says. "We like that and honestly I think they also like that."
These kinds of deals with the devil are necessary, however, given the sheer scale of assets robo-advisors have to accrue in order to become truly profitable, according to a new Morningstar report.
It suggests that partnering with major institutions is one of the few ways that firms like SigFig can sustain themselves, without a managed asset count of between $16 billion and $40 billion, which is far in advance of the approximately $200 million SigFig's B2C service has onboarded.
This is difficult for even the leading stand-alone robo-advisors to do, writes Michael Wong, the Morningstar analyst who authored the report.
"For robo-advisors that weren't the leaders at the time [2015], the losses they would incur for an extended period and the uncertainty about continued funding from venture capitalists meant that it was a reasonable decision to either partner or be acquired."
Changing marketplace
The notion that wirehouses and banks must have differentiated proprietary technology is out of date, Sha explains.
UBS declined to comment except in the press release linked here.
"It's indicative of how the marketplace is changing ... UBS went with SigFig even though they could not get exclusivity," says Joel Bruckenstein, founder of the T3 conferences, via email.
"This is historically unusual."
If UBS readily accepts open-source technology, it may be in part because it is playing catch-up. Not only do Wells Fargo and Morgan Stanley have a months-long head start, Merrill Lynch is out in front by more than a year. See: Former Morgan Stanley and UBS wealth management chief flirts with roll-up model then pivots to management consulting.
Big mess?
"We hear that [UBS] is the clear technology laggard in the wirehouse space," says Louis Diamond, principal of Diamond Consultants in New York, via email.
A source who prefers to remain anonymous, has even more discouraging words.
"Their technology is a mess. They have multiple overlapping systems relating to all the acquisitions they've made in the U.S., plus the disconnect of operating two models in the U.S. in global private banking and a wirehouse-brokerage model," the source writes in an email. See: Why SigFig is shifting its focus to using banks as middlemen despite having captive consumer audience with $350 billion.
Of course, UBS sees it differently.
"It was all about getting a foot in the door with mass affluent millennials," said Rich Steinmeier, head of digital strategy and platforms at UBS Wealth Management USA, in a statement.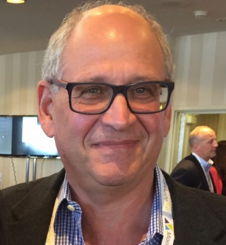 "For us, embracing the right type of technologies, while deepening our relationships with emerging affluent clients, was key to creating the UBS Advice Advantage platform."
UBS's robo-launch is par for the course as well as a smart move, Bruckenstein adds.
"Most legacy B-Ds cannot service smaller accounts cost effectively in the current environment .... UBS needs to scale and rationalize the way they handle these accounts, as does everyone else."
Show of defiance
The private banking arm of UBS has more than $2.4 trillion in AUM, whereas its U.S. wealth management arm manages more than $1.2 trillion in assets, which amounts to 52% of the division's global total of $2.3 trillion.
Globally, UBS reported profits of just under $2 billion in the last quarter and $6.2 billion in 2017. Its share price peaked at $19.99 on Jan. 23 and since then has slumped by 14% to $15.48 a share. See: A Swiss RIA advisor reports on a Zurich event aimed at shaping, saving Swiss wealth management in the wake of purging American clients.
Worldwide, UBS Wealth Management employs 10,600 financial advisors. In the United States, this figure stands at approximately 7,000. Overseas and in the United States, net-new client assets expanded over the past year by 16% and 11%, respectively.
For SigFig, launching with UBS is a meaningful win, but the hodgepodge nature of the wirehouse's technology indicates underlying problems that remain, says Lex Sokolin global director for fintech strategy at London-based Autonomous Research LLP.
"It's a bit off that UBS has two separate robo-advisory platforms going after the same market [including Europe-based UBS SmartWealth]."
In one small show of defiance -- and leverage -- SigFig maintains a skunk works retail robo that provides a level of direct exposure where small gains get parlayed into big ones on behalf of banks.
"As the client experience gets better at an RIA, clients get stickier, they invest more money and convert higher," says Sha. "[These] 10% to 30% increases and improvements in our core product don't lead to crazy upsides for smaller companies. But if you apply those benefits [tried at RIAs] to the scale of our [enterprise] partners, they have really meaningful impacts." See: Wells Fargo's new ADV reveals plenty about its robo's ambitions to max cross-selling and minimize channel conflict.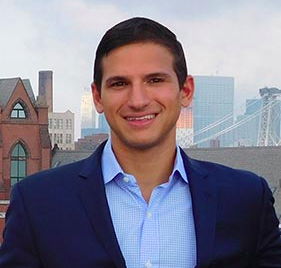 Including enterprise customers, 800,000 SigFig users control assets worth $350 billion, according to the firm's website. Its ADV reveals that its in-house robo manages assets of just under $211 million.
It also means that SigFig's sales-as-a-service robo can avoid being tied to the grindingly slow development process typical at larger banks, says Sha.
Just getting started
Alongside UBS, SigFig's investors include 94-year-old investment management firm Eaton Vance Inc. of Boston; the third-largest life insurer in the United States, New York Life Insurance Company; and a slew of VC backers like California's DCM Ventures Inc. and Bain Capital Ventures LLC of Boston.
SigFig raised more than $70 million over the past five years and doubled its headcount to 200 employees in the past 12 months, including hiring Randy Bullard. See: Randy Bullard pitches himself into major role at SigFig to add his Placemark knowledge to a robo hothouse.
The other digital advisor with a similar relationship to firms of this nature is Chicago-based NextCapital. See: NextCapital does $30-million VC round with a staggering objective that's taking shape first with John Hancock
This is all part of an "overwhelming trend," says Sha, in which banks increasingly rely on agile startups to get things done.
And it's not like banks will be able to cross advice automation off their to-do list anytime soon.
"We're nowhere near done, and the impact of technology on our industry is just getting started," Sha says. See: Why legacy firms that buy robos in haste show no signs of urgency after they take title.
---
---
Mentioned in this article:
---
---
---
Brian Murphy
Enterprise B2B solutions in wealth management are a dead end for those providing the services. The UBS and Wells Fargo deals are simply signs that SigFig never figured out a viable B2C strategy; in the same way that FutureAdvisor never did. I suspect SigFig will be bought out within the next few years by one of their "partners".