Resolved: Robert Kaplan is no stranger to large organizations.
Even so, as new chief compliance officer at Ascensus LLC he's got a lot on his plate.
At the mammoth Drescher, Pa.-based retirement plan and college savings services provider -- one with 2,000 associates on payroll -- Kaplan will assume oversight at the corporate level as well as across multiple lines, including 529 college savings plans and the firm's broker-dealers, investment advisor, transfer agent and trust companies. See: Vanguard's 401(k) recordkeeper, Ascensus, gets set to roll up a world of third party administrators to create a small plan superpower.
In addition, he will develop and institute organizational programs while leading a compliance team that is still in formation, but which will ultimately number about 15, according to the firm. See: LPL keeps on stockpiling tip-top compliance execs, with JP Morgan's ex-CCO the latest
Before joining Ascensus this month, Kaplan's 30-year career consisted of two beefy resume entries.
He joined FINRA, the D.C.-based self regulating organization for broker-dealers, in 2000, most recently administrating the position of vice president and district director from his Philadelphia office. See: What FINRA's CEO shuffle reveals about its waning viability as the self-funded fox guarding the investor henhouse.
Maine to Missouri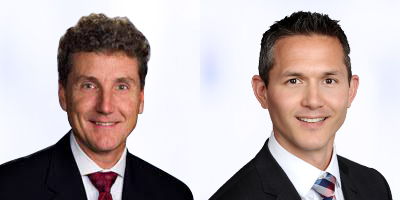 In other Ascensus news, the firm is keeping up its prolific hiring pace of the last couple of years bringing on two more regional VPs to the retirement plan sales team. See: Capitalizing on 'unintended consequences' of DOL changes, Ken Fisher pounces on a fat-margin 401(k) opportunity
Jeff Simes will represent the Northeast region, covering Connecticut, Massachusetts, Maine, New Hampshire, Rhode Island and Vermont.
Most recently, he served as a regional vice president for CUNA Mutual Retirement Solutions. Simes also held retirement sales positions at Mass Mutual and The Hartford. See: Is Hartford Financial's market exit a death knell for the annuity crowd or just more Hartford haplessness?
As of March 31, Ascensus had over $187 billion in total assets under administration.
Ascensus homes in on indie 401(k) advisors with adds of Commonwealth, Morgan Stanley vets
Andy Hockman to cover Ohio Valley as regional VP of sales for Ascensus
Michael Sperduto to cover Erie territory Ascensus as regional sales VP
Ascensus appoints longtime Vanguard alumna Carolyn Fraser as VP of relationship management
Ascensus appoints Christian Fulmino as VP of corporate development and M&A
---
---
Stephen Winks
October 24, 2009 — 10:31 PM
Say what you may about the wirehouse ability or inability to support advisory services, but discplined manager due dilligence and process documentation in concert with the broker acting as an intermediary providing another set of eyes, very effectively screens out Madoff like managers.
The threshold question Madoff must answer before even being considered for inclusion in any reputable advisory services program is an explanation of the Madoff Investment Process. The fact that he could not answer that question would have precluded him from consideration in being approved and recommended. Madoff made that a selling point, by saying he had to approve who invested rather than going through a structured due dilligence process himself. This in effect made Madoff the advisor with the IAR recommending Madoff being remiss in their duty of acting in their client's best interest. The lesson learned is there is an important role the advisor must play serving as an intermediary between the investor and the money manager which was largely abdicated by the IARs who recommended Madoff's services.
If regulators wish to manage Madoff like abuses, it should require an intermediary to act on behalf of the investor to protect their best interests. Of course this is a fiduciary duty but would establish liability for skipping a disciplined independent due dilligence process which most consumers take for granted and which of course is often dismissed in practice.