News, Vision & Voice for the Advisory Community
The United Capital CEO goes from zero to two investment officers to handle mounting task of managing $22B of AUM and a projected $10B of FinLife assets
June 13, 2018 — 5:42 PM UTC by Brooke Southall
Brooke's Note: You'd think that the rise of passive investing, robo-investing and all that stuff about performance as measured by "wellness" might make chief investment officers obsolete. Yet in still another irony of rising RIA automation, the stock of such humans seems to be on the rise. Joe Duran's play on automation is FinLife, which may simplify an advisor's efforts at investing. But it'll need plenty of human vision to shape -- never mind market -- and maintain. So when the United Capital CEO went looking for a CIO, the hire was so valuable that he went back and did it again almost immediately -- sparked in part by the urgency created by a talent who fit the bill particularly well.
Call it a series of fortuitous events.
Joe Duran set out to hire an investments chief last year and came close to snaring Kara Murphy, then chief investment officer of SunAmerica Asset Management LLC. But she ultimately declined. So he turned instead to USAA CIO Bob Landry.  
Then, Murphy had a change of heart, and Duran faced a dilemma. 
"I said, 'We need Bob but we also need Kara," he recalled in an interview. 
Instead of making a hard choice between the two CIO-level execs, Duran went back to his board of directors and asked them to create room in the budget for both executives to handle the task of managing his rapidly evolving company.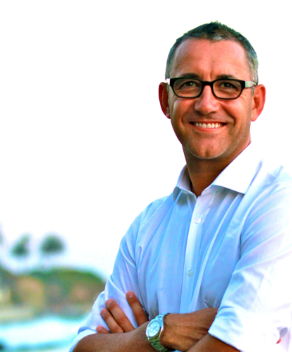 "It was an expensive item," he acknowledges.
Murphy is now CIO and Landry remains chief investment strategist.
Complementary skills 
Duran justified the expense by showing how Newport Beach, Calif.-based United Capital -- among the early evangelists in selling an abstract financial wellness proposition -- has an accelerating opportunity to apply high-level investing acumen to the multifaceted business. See: Power Player: Joe Duran powers beyond old 'roll-up' labels even as his United Capital roll-up shifts into a higher gear.
Even better, Landry's and Murphy's skills are complementary. Landry is a solid nuts-and-bolts investment researcher. Murphy has broader capabilities for managing the yin and yang of local and central investing. She can also handle marketing and even take over some of Duran's media appearances on CNBC and beyond. See: Joe Duran hits The New York Times best-seller list with 'The Money Code' and is feeding his big RIA with the leads
Before the hires, Duran had a good CIO on board -- himself.
But on top of being a $22-billion AUM RIA roll-up and national wealth advisor, his business had begun outsourcing services to RIAs that don't want to get acquired and take on the United Capital brand. That service, FinLife, will have $10 billion of assets by year's end and demands buttoned-down investing expertise, he says. See: Framing it as a wildly disruptive 3,300-basis-point fee on de novo revenues, Joe Duran's United Capital digital reboot is apparently raking in RIA assets and revenues.
"It's just something different from what we've had to do in the past," Duran explains. The creation and management of an outsourced investment product "is very different from building portfolios in-house because we had to build around what they already have."
Charting a different course
Duran has been raising eyebrows with his business strategy for some time. Earlier this year, Mercer Advisors Inc. CEO Dave Welling pointed out a key distinction in his business model, noting that Mercer's investing strategy is fully centralized, while United allows experts in satellite offices to apply their own investing methods. See: Determined to out-Joe-Duran Duran's United Capital, Dave Welling moves his $12B roll-up's HQ to Denver.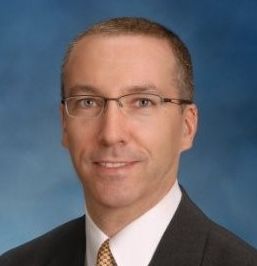 In a recent interview, Duran plays down that difference. He says that while United Capital experts in the field are utilized for specialized instances, the bulk of managed assets still remain under central control. 
He says a changing marketplace fueled his decision to hire two CIO types, specifically citing Vanguard Group, which grabbed about $100 billion of wealth-managed AUM in a few short years and is now a serious competitor in the national sphere where his firm competes. 
The Malvern, Pa.-based giant charges 30 basis points for personalized investment management via telephone. But Duran sees Vanguard's investing scheme -- vanilla asset allocation purely of its own funds -- as a vulnerability he can exploit. See: Vanguard's new CEO Tim Buckley hints the next move for his firm's RIA's 30-basis-point fee may be down, down, down.
Duran also maintains that his offering is competitive with turnkey asset management programs that specialize in outsourced investment management. "Our TAMP is priced 50% to 60% of what it will cost at [an industry leading TAMP]," he says. See: How United Capital's unconventional rolling up of a $2 billion RIA reveals how close the roll-up model is to extinction.
Fresh talent
Now Murphy's arrival will finally free the entrepreneur from CIO duties, allowing Duran to focus on the overall business. 
"I'm convinced you need the talent to compete with Vanguard," he says  "She'll do a better job than I do." 
---
Mentioned in this article:
---
---
Share your thoughts and opinions with the author or other readers.
---