Ben Harrison: This is a very conservative number. If we were to continue with hybrid the number would be considerably higher.
Brooke's Note: In an ideal RIA world, RIA custodians would answer to a board of standards that made sure these companies reported metrics in uniform fashion. That's not happening. So assets-in-custody inflation took place over the years and this $415-billion Pershing mark-up is a case of that. Yet the BNY Mellon unit seems wise to steer this course. As Pershing CEO Lisa Dolly said in Orlando last week: "Bigger is better." Pershing until now has created dissonance in that message as by far the smallest RIA custodian of the Big Four. It had us believe that being a specialized niche provider was the ticket on the RIA custody side and being a unit of a $33-trillion global gorilla was key overall. With this much bigger custody tally on the RIA side, bigness is now pervasive. For RIAs it suggests Pershing intends to compete even harder in the marketplace. That's always good.
Pershing Advisor Solutions is now the No. 3 RIA custodian and is knocking on the door to become No. 2 -- according to the firm's new method of counting its assets under management. See: Pershing CEO Lisa Dolly flaunts size and software at INSITE 2018.
The Jersey City, N.J.-based custodian is reporting custody of $615 billion in assets -- more than tripling the $200 billion it reported last June. See: Spinning 200+ years of legacy culture as a virtue, BNY Mellon uses Pershing INSITE to show its software side, softer side.
Applying the new methodology to Pershing's year-ago AUM, it had $550 billion, putting its growth at a more modest 11%.
Pershing's new figure vaults it ahead of custodian TD Ameritrade, which is keeping an estimated $250 billion to $300 billion for RIAs, and within hailing distance, or even surpassing, archrival Boston-based Fidelity Clearing & Custody Solutions, which observers surmise has between $600 billion and $800 billion in RIA assets.
New math
Cryptic and opaque methods of ranking RIA custody assets have historically been employed by three out of four of the major players. The market leader, San Francisco-based Schwab Advisor Services, has been alone in offering a clear view of its size and composition. It has $1.5 trillion of assets -- mostly derived from classic RIAs. See: Tim Hockey goes to Florida with an RIA 'problem' that's not RIAs.
Formerly, Pershing only counted the RIA assets held by clients of its RIA custody unit. It leapfrogged over Jersey City N.J.-based TD Ameritrade by including "fiduciary" assets held on behalf of hundreds of independent broker-dealers that clear through its sister unit, Pershing LLC.
Apples to apples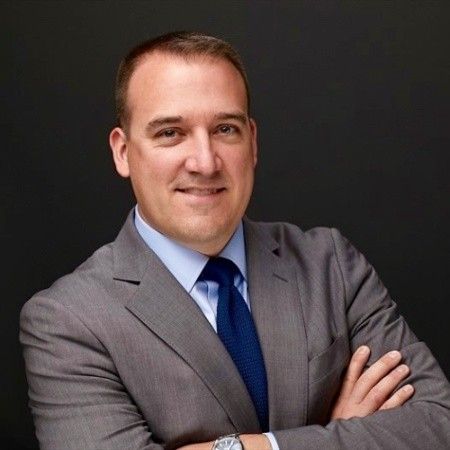 Researchers who study custodians say it's a challenge to keep track of their AUMs what with their varied counting methods.
"Everybody's got a different definition of what assets are within which business unit," says Scott Smith, an analyst with Boston-based Cerulli Associates.
Pershing adjusted its definitions to bolster RIA asset totals once before in 2013 when it brought in assets held under the BNY Mellon brand. See: Pershing and BNY Mellon unveil a unified, 'dream' RIA and bank custody unit.
Now the firm says it's counting brokerage RIA assets in an attempt to bring harmony to definitions so the industry can compare assets on an apples-to-apples basis.
"We leveled the playing field with our other custodial competitors," says Benjamin Harrison, managing director of business development at Pershing. See: What exactly is an RIA?
It was only natural to parse the number this way, he adds.
"We used to take a myopic view just serving the RIAs. We've realized that broker-dealers who work with Pershing are also serving in fiduciary capacity and that's how we view wealth across Pershing," Harrison says. See: After trying life as two silos, the custody units of BNY Wealth Management and Pershing will largely merge.
Room to grow
Harrison notes that hedge fund assets are excluded from the new AUM tally.
"RIAs are separate and distinct from any commissionable assets. This is a very conservative number. If we were to continue with hybrid the number would be considerably higher," he says.
With this more liberal definition of an RIA and more room to grow its RIA assets, Pershing is investing accordingly, Harrison says.
Pershing is pouring $50 million into the custodian, says Evan LaHuta, managing director and head of client experience. That includes hiring 20 new staffers focused on technology and product strategy. See: Alert to Pershing's API move and eMoney's dashboard acumen, TD Ameritrade brings its API partners to Texas to drive home its first-mover advantage.
'Just editing'
Pershing Advisor Solutions counted 752 RIAs on its platform as of March, up from about 550 in June 2017. Eight years ago, it reported $53 billion in assets derived from about 100 RIAs.
While the asset count isn't likely to be a big issue among advisors, Smith says such numbers are important among rival custodians.
"I don't think the advisors necessarily care, but the firms want everyone to know they're dealing with a scale provider, and any firm wants to be higher on any list that they're on," he says. See: RIA custodians' answer to challenges to their monolithic control: We still have big-time scale advantages.
You can't fault them for it," says a source who asked to remain anonymous. "It's not fabrication, they're just editing."
---
---
Mentioned in this article:
---
---
---