News, Vision & Voice for the Advisory Community
The two San Diegans of LPL and First Allied fame are hungry for success and redemption after a few stop-and-go years
May 4, 2018 — 10:30 PM by Oisin Breen
Brooke's Note: Looking back at what went right with our RIABiz startup, near the top of the list was the pervasive sense that there was no plan B if it all went wrong. So I find Keith Gregg expressing a similar sentiment compelling. At some point the corporate world is no longer your friend and we all have only so many startups in us. You give pints of blood and drag other people into giving theirs as you pump life into a fledgling enterprise. The good news about startups is that everybody is on your side and willing to give you a second chance -- and that includes yourself. Both Gregg and Derek Bruton seem to be in that mindset and are finding that support in starting a business model with proven success but surprisingly few players in the field. You compete with yourself. Gregg and Bruton seem ready to take it on and prove earlier career successes were no fluke and that more recent challenges were.
Keith Gregg and Derek Bruton are taking a final flying leap at ending their RIA careers on a high note -- and are shows signs of getting airborne. 
The ex-CEO of First Allied Securities and the ex-senior vice president at LPL Financial, both based in San Diego, have already accomplished two big coups in the co-founding of Chalice Wealth Partners LLC -- raising $4.5 million of outside capital and getting advisors aboard -- and hope to add a third by the end of 2018. See: Derek Bruton brings aboard two advisors seeking big back office after founder of their RIA, UHNW Kinko's founder, moves on.
"Present forecasts indicate year-end profitability," says Gregg of the umbrella firm of broker-dealer Chalice Capital Partners LLC and RIA Chalice Wealth Advisors LLC. "And we've added one of the largest private-client and wirehouse advisory groups that left another B-D to set up their own RIA with $16 billion in AUA, $2.5 million in AUM and 26 advisors." 
Penney-wise playbook
The founders of the San Diego firm are taking a page out Shirl Penney's playbook in creating a whachamacallit platform offering reselling, proprietary dashboards and trouble-shooting to breakaway RIAs looking for a soft landing.
Another Chalice co-founder is former New York state senator Anthony Nanula. As the firm's president, he heads up efforts to make loans to firms joining Chalice. See: Dynasty Financial toes roll-up model's edge with new plan to buy revenue from its RIAs.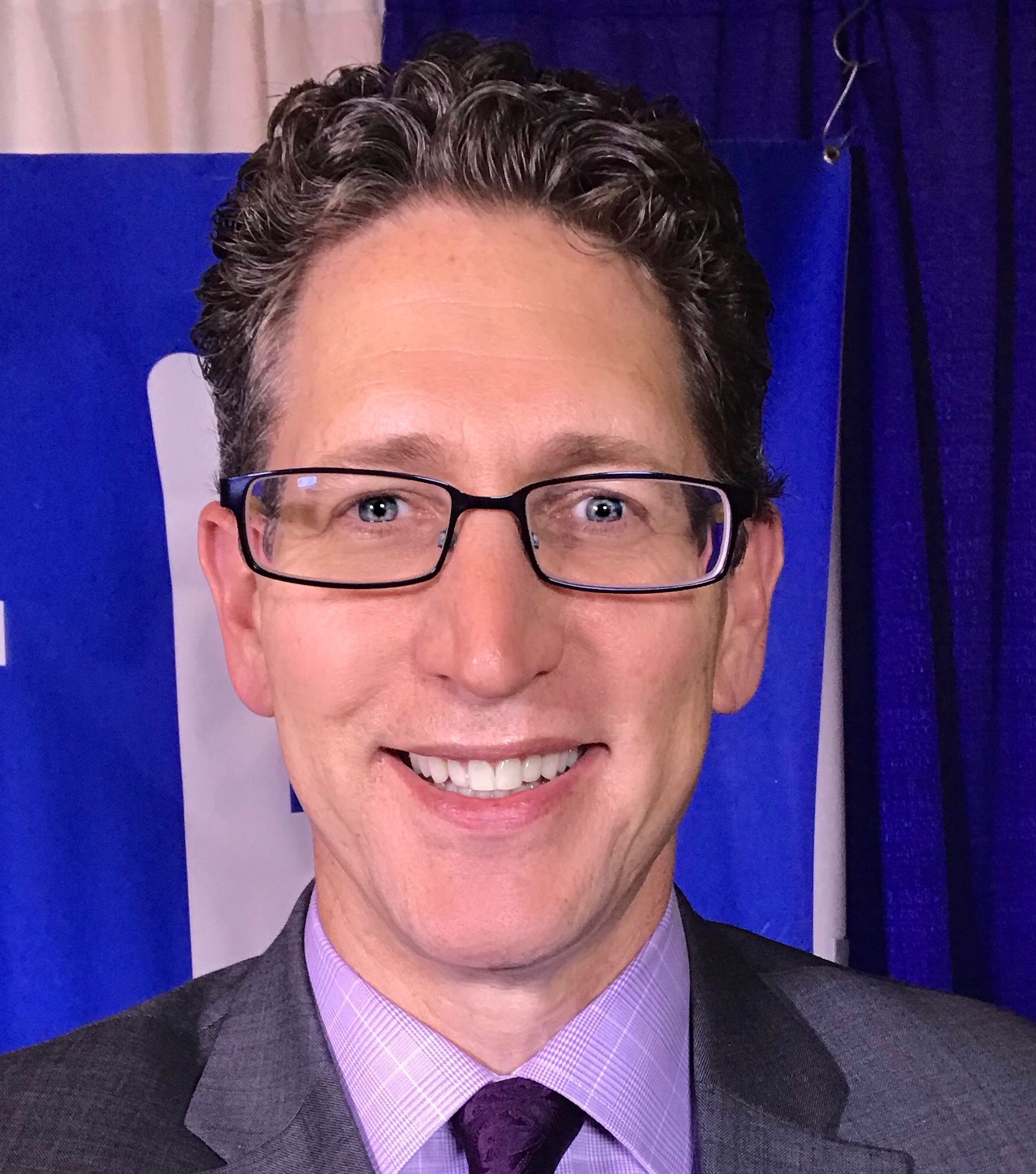 Penney co-founded Dynasty Financial Partners LLC and his New York-based firm is considered the runaway leader in the category of outsourcer-plus. Chicago-based HighTower Advisors LLC, Tampa, Fla.-based TruClarity Holdings LLC and Washington, D.C.-based Steward Partners Global Advisory LLC sell similar services.
HighTower CEO Elliot Weissbluth says his firm will remain in the infrastructure rental business as a means of incubating potential M&A targets for his firm's core RIA roll-up business. See: HighTower Advisors lands $4.5-billion RIA with help from bigger, better checkbook.
TruClarity declined to comment for this story citing a lack of familiarity with Chalice.
B-D of its own
Unlike Dynasty, Chalice enters the game with its own broker-dealer. Since it acquired Niagara International Capital in March 2017, the B-D's revenues have jumped fourfold to $6.5 million. The firm's elevator pitch includes an emphasis on alternative assets thanks to Gregg's past experience in that arena (more on that later).
First-quarter 2018 revenues for Chalice stand at $2.55 million and Gregg expects its annual consolidated revenues to be between $12 million and $15 million. The broker-dealer currently has 91 advisors including a big firm that generates $24 million in revenue and chose Chalice's broker-dealer. Commission splits, revenue shares, placement fees, membership fees of $250 per advisor and a mark-up on the resale of technology on its advisor portal drive revenues.
The already onboarded firm has $320 million in assets in the year-to-date. Collectively, Chalice's RIA and B-D have $900 million in assets under management. Chalice began trading in the fourth quarter of 2017. 
Tech assist
Yet despite these markings of success, some industry observers wonder whether this latecomer to the market can make a go of it. See: TruClarity -- a 'Dynasty-lite' -come-lately with a Y Combinator-type twist -- hires Dan Cronin and fellow Fidelity alum Shad Besikof to show its true growth intentions.
"It's a tough business," says Craig Iskowitz, founder and CEO of New York-based consultancy Ezra Group LLC. "There are a lot of very experienced competitors out there." 
Chalice would be a nonstarter without top-notch software. To that end, the firm turned to a proven expert, Aaron Schumm, co-founder of FolioDynamix and now CEO of Vestwell Holdings Inc., a 401(k) robo-TAMP.  See: Vestwell jets ahead and adds pilots on the fly to keep startup on course."
"We gave him some guidance and we had some folks in-house at our shop he was leaning on, and he's taken that advice and applied it to his own team," says Schumm. Keith knows where he's strong and where he needs help … technology isn't his strongest suit, so he's sourced a team to do that."
Chalice partnered with Vestwell to provide 401(k) services and Vestwell acts as named fiduciary, investment manager, trustee and/or administrator for plans. Schumm sits on Chalice's board of directors but is not an investor. 
Chalice technology has enough wrinkles to make it interesting, says Iskowitz.
"Chalice has some differentiators including an alternative investments platform and enterprise services such as HR, payroll and benefits management, [and that's] all under one roof," he says. 
"[It] seems like a robust offering if they have a portal that allows advisors to manage everything in one place." See: s Aaron Schumm's 401(k) startup gets $8 million the FolioDynamix founder loves Vestwell's odd juxtaposition to Fidelity.
One last time
One critic, who asked not to be identified, cites the track records of Chalice's founders as the factor that makes its future uncertain, noting a patchwork quality in Bruton's resume in recent years as well as well as Gregg's vocationally peripatetic career.
Yet the two RIA-IBD veterans are quick to say what hasn't killed them has made them stronger. Asked if Bruton saw Chalice as a chance for career renewal, he emailed back: "Absolutely!"
Gregg expands on that theme.
"I want to give back one last time and this is my way of doing well by doing good for others," he says. "The big companies will promise you the sun and the moon to get you … but you've got no real equity and no real say. I own this company and I don't need anyone or anything else."
Schumm, initially leery about the prospects of Gregg's latest venture given his job-hopping track record, is now a believer.
"Keith has an increased level of passion for this," says Schumm. "He's going 1,000 miles an hour, he's definitely committed, and he looks at this as his last go. He's going to do it properly." See: The unbelievable series of missteps that sent Aequitas, its RIA clients and their investors, reeling.
Third time a charm?
Chalice is Gregg's third run at bringing a technology-driven, shared-services network to market.
In the case of Tampa, Fla.-based Innovation Equity Partners LLC two separate fundraising opportunities broke down as a result of his partners' reluctance to sign on the dotted line, he says. See: How a clique of industry vets plan to revive the swooning IBD space -- and why industry watchers don't like their chances.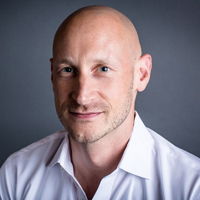 "On both occasions, this was $4 million to $14 million in terms of equity to me that was stolen from me in terms of not taking that capital."
Gregg attributes his failure with Lake Oswego, Ore.-based Aequitas Capital LLC to a lack of buy-in -- although in retrospect, this looks fortunate.  Both firms are now shuttered. Aequitas collapsed in the midst of a debt crisis that rumbled through the courts until last August. Gregg was not involved with either firm when their difficulties arose, he says. 
At Aequitas, the intention was to build-out an RIA network similar to the Chalice model. Thirty-seven firms signed-on in the eight months he was there, says Gregg.
"I don't know what happened to them afterwards, but I don't believe there was a Ponzi scheme, I believe they got in over their heads with too much concentration with one lender… but I was long gone." See: Aequitas duped 1,500 investors in 'Ponzi-like' scheme as it jetted and golfed its way to insolvency, says SEC complaint.
Members only
Chalice's private equity backing comes via Uinta Investment Partners LLC, a Pasadena, Calif. multifamily office. Gregg says it was his personal connections with founders Gavin James and Don Plotsky that led the Series A round that brought in $4.6 million.
"James was the former chairman and CEO of Western Asset Mortgage corporation, a $650 million shop, part of Western Asset Management. I did business with them as CEO of First Allied …. They heard what I was building and said they'd be our lead investor."
The venture is penciled in for a June hard launch.
"Instead of doing this kind of shared economy of scale for the benefit of the firm, I'm now doing it for the advisors. It's the same concept, but this will be member-owned," says Gregg.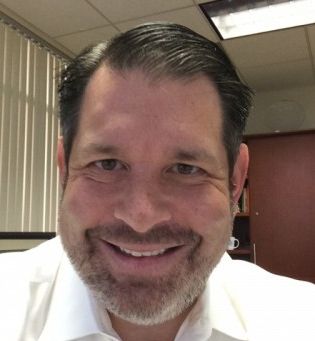 Members will have some form of equity stake in the Chalice Financial Network, says Gregg, but how this will work in practice remains up in the air.
"The equity plan is still in process," says a Chalice spokesperson. "It will be unveiled later this year."
Mystery CTO
A key driver behind Chalice's latest fundraising round was the need for C-suite talent. Gregg is ebullient about his most recent hires: ex-Oppenheimer & Co. Inc. managing director Bruton who joined the firm in April as managing partner and chief operating officer of the RIA, and a chief technology officer whose name the firm has yet to disclose.
"We raised our growth capital to help bring in more quality people like Derek Bruton," says Gregg. See: Derek Bruton brings aboard two advisors seeking big back office after founder of their RIA, UHNW Kinko's founder, moves on.
"The new CTO is a wildly accomplished executive [too]."
Chalice Financial Network is set for a June hard launch at which time the identity of the new CTO will be revealed.
Bruton was at Merrill Lynch & Co. between 2001 and 2004, at TD Ameritrade Inc. between 2004 and 2007, and at LPL Financial LLC between 2007 and 2014.
"[There's] a real opportunity to pursue the two biggest industry trends, the move to independence and the fintech revolution," says Bruton. "I've found my partners at Chalice."
Before moving to Chalice there were rumors Bruton was to head an Oppenheimer-linked IBD, but Bruton chose not to address this.
Chalice currently employs 15 people and the firm is targeting a medium-term headcount of between 25 and 45. Bruton is expected to hire a business development director and Chalice is recruiting an East Coast and a West Coast sales rep.
Growth capital
In addition to software and equity, The Chalice Financial Network will offer access to growth capital so that smaller RIAs and IBDs can grow through M&A, says Gregg.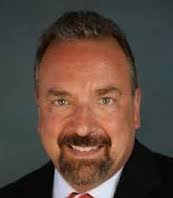 "The big guys have no problem finding the private equity money but small guys have a real hard time," he explains. "[We'll help them] access capital to support the growth of the business in buying and selling other businesses." See: As robos try to crash Envestnet's platform party, CEO Jud Bergman explains pivot to 'wellness' and tells where FolioDynamix and Yodlee stand.
Uinta's total contribution to Chalice's recent funding round is undisclosed, but some of the capital was raised on the equity funding platform that Chalice plans to leverage in order to compete in the small-loan sector dominated by Wilmington, N.C.-based Live Oak Bank Inc. Support for acquisitions comprises more than 40% of Live Oak's loan book, and the firm has extended more than $7 billion in credit since its 2008 inception.
The proof that Chalice can do this is in the recent funding round, says Gregg. "If we can raise $4.6 million for our little company, we can help others do the same thing … Now [that] Live Oak have backed away this gives us a big opportunity."
Live Oak has not backed away from the independent advisory market, says firm spokesperson Claire Parker. "[We] continue to support advisors looking to initiate, expand, and transition their businesses."
Chalice's credit facility is yet to be finalized, but should be a broad offering including SBA 504 (small business administration) loans and shorter-term non-purpose lending, says Gregg. "We're even talking to some banks willing to replicate Live Oak."
He continues: "It's in the underwriting process right now being formulated but it will be anywhere between three to five years of short-term money collateralized by the business and its cash-flow rather than true SBA loans including personal assets."
Live Oak has no plans to follow suit in potentially decreasing creditor's liabilities, says Parker. "[We] respect SBA guidelines, which has enabled us to become a preferred provider."
Hired gun no more
Gregg says these kinds of decisions are a function of acting as co-captain of his own ship. 
"Before [Chalice] I was a hired gun," says Gregg. "[Now] we've burned the ships and we've got to the land. There's no going back … This is my swan song." See: How a clique of industry vets plan to revive the swooning IBD space -- and why industry watchers don't like their chances.
---
---
Mentioned in this article:
---
---
Share your thoughts and opinions with the author or other readers.
Dan Jones said:
May 7, 2018 — 1:05 PM
Jeff Spears said:
May 7, 2018 — 6:38 PM
---
---