ex-DFA star Michael Lane takes big job at BlackRock as head of ETFs to RIAs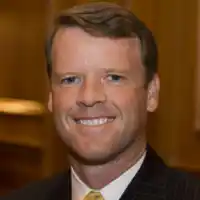 Michael Lane will bring to BlackRock DFA's knowledge of how to build RIA communities to create brand loyalty.
---
---
Stephen Winks
October 14, 2009 — 9:07 PM
Client acquisition in a difficult market environment would be favorably attracted to the brand of Citi and the fee based advisory expertise of established and Citi affiliated RIAs. Brokerage and advice are not mutually exclusive, it all depends on the level of counsel the client will allow. If the level of client service has not grown beyond transactions and Citi's transactions brokers are not taking advantage of the robust Citi services offering, then it looks like Citi's brokers may not be sufficiently adaptable to offer a higher level of counsel McWhinney envisions. If Beacon Point is a stripped down transactions firm with little to offer in terms of advisory services, and the Citi brokers are interested, why should McWhinney return Beacon Point's call. It seems like there is not a good fit.