Andy Kalbaugh: It further supports their ability to manage and grow their businesses and provide even greater value in affiliation with LPL.
Brooke's Note: When should assets rollover? As LifeYield jumps in to provide automation of the most basic needs in delivering advisor alpha, it's hard not to wonder why it took so long. Certainly pressure on firms like LPL to up their games is one aspect. But so is a growing expectation of systematizing a way to fulfill fiduciary expectations.
LPL Financial completed a deal with LifeYield LLC to bring asset location to its 16,000 reps. See: Totum's bid to beat Riskalyze, including its own 1 to 99 risk number, gets reward -- acceptance by Black Diamond and CircleBlack.
The Fort Mill, S.C.-based IBD's link-up with Boston's LifeYield gives LPL a way to help its reps automate the arbitrage between taxable and non-taxable accounts and to manage the process with a number between zero to 100 that measures tax efficiency in the same way Auburn, Calif.-based Riskalyze's "risk number" does risk. See: LPL installs a former Wells Fargo tech-meister as it races to replace software, RIAify itself, for 14,000 restive advisors.
It's putting a fine point on that most precarious and destiny-defining moment in an asset's life -- the point at which it rolls over from the protective confines of a tax-sheltering account into one where the tax man notices those capital gains and dividends.
For many, LifeYield, with its wonky name suggestive of the insurance business, seems to have appeared out of the clear blue sky.
Not so.
Founded in 2007, LifeYield has had had a busy 12 months: It tore up its wirehouse-centric strategy, started to target RIAs, hired a combined 31 years-worth of executive sales experience and launched a Riskalyze-style score adapted for asset location, hopeful of putting its nebulous concept on the map.
100,000 users
It's part and parcel of a two-year growth tear during which the number of advisors using LifeYield doubled to more than 100,000, says CEO Mark Hoffman, via email.
"We're working to double again over the next 18 months, which is one of the driving factors in opening [out] our platform."
LifeYield may be borrowing from the Riskalyze playbook with its scoring system, but it's the real deal, says Riskalyze CEO Aaron Klein.
"[We] both have a vision to quantify subjectivity in an industry that feels broken to advisors and investors," he said in a February press release announcing the partnership. See: At T3 eMoney and MoneyGuidePro redraw the lines of battle and post-API-era blockchain discussion begins.
LifeYield has MIT brains behind it but recently has made a harder push into the sphere of independent advice. The firm has already integrated with TD Ameritrade Inc., Charles Schwab & Co Inc., and BNY Mellon Inc.'s aggregator, Albridge LLC. Its RIA division is led by ex-HiddenLevers business development director Steve Zuschin, appointed in October 2017.
LPL reps must pay $100 per month through its in-house software shop to use LifeYield, which represents a discount of 17%.
New engines
Ex-Financial Engines sales executive Harry Bartle joined Zuschin in April as senior vice president of enterprise sales, but is also expected to support Zuschin's RIA moves.
In December 2016 and June 2017, LifeYield raised an undisclosed sum in venture capital funding from Cambridge, MA-based Vestigo Ventures, which ex-LPL CEO Mark Casady co-founded with David Blundin CEO of Cogo Labs in Cambridge, Mass.
Although LifeYield's "Taxficient" number is the means by which advisors can measure accounts' tax-efficiency, it is a recent add-on that was launched when the firm partnered with Riskalyze in February. It can be used alongside Riskalyze's number and does not compete with it, the parties say.
Making it easier to ensure assets are held where they generate the best returns by giving reps a straightforward number to work with is a quick boost that fits in neatly with other margin-positive strategies LPL announced this year, like the launch of outsourced virtual back-office support that uses LPL's scale to provide an a la carte admin team.
It means advisors can do their jobs better and more cost effectively, says Andy Kalbaugh, LPL's managing director and divisional president for national sales and consulting.
"[It] further supports their ability to manage and grow their businesses and provide even greater value in affiliation with LPL," he says in a statement.
It's also part of a strategy to boost marginal returns as a means to keep reps and OSJs on side, and with administrative fees already low, more of the same will be the order of the day at LPL, says Will Trout of Celent in London.
"LifeYield is able to document alpha," he says.
Mega-win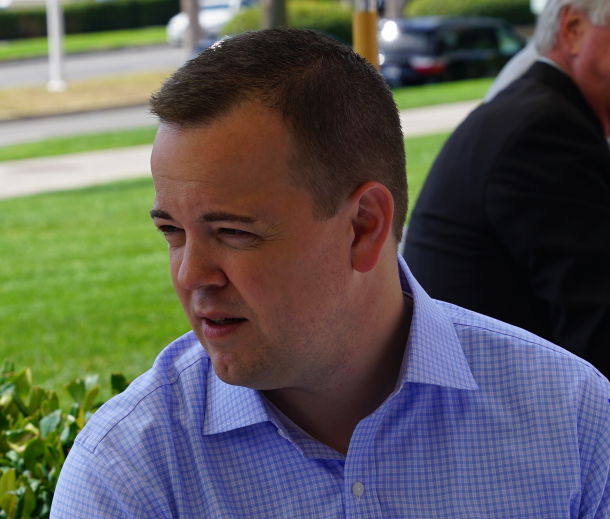 Hoffman has previous experience in building out and selling financial startups into bigger players. In 1996, he sold alternative trading system Lattice Trading to Boston-based State Street, for whom he then worked for four years as senior vice president of electronic trading. In 2006, Hoffman sold portfolio management system Upstream Technologies to CheckFree, which was itself purchased by Brookfield, Wisc.-based Fiserv Inc. in 2007. See: Where TD Ameritrade has come since its 2006 merger and where it is headed in 2010.
He co-founded LifeYield with Paul Samuelson and Michael Benedek. Samuelson, an M.I.T. Ph.D., was also a co-founder of Upstream, and prior to that served five years as the chief investment officer for $54 billion AUM Boston-based Panagora Asset Management. See: Charles Goldman becomes board chairman for Genworth Financial Wealth Management after playing a mastermind role in its purchase by private-equity buyers
Benedek co-founded startup Wit Capital, which sold IPOs directly to investors and was ultimately acquired by Charles Schwab & Co. after merging with Soundview Technologies. Benedek was chief financial officer at Upstream.
LifeYield's software corrals and manages advisors' tax strategies on one dashboard and increases their control over asset location. Advisors can match strategies with account types or link multiple accounts within one strategy so high-turnover stocks sit in the IRA and tax-efficient stocks stay in the brokerage account. See: Mark Casady quietly became co-founder of venture capital firm and, pre-post-LPL, it's making noise.
The asset location firm already counts Morgan Stanley, Merrill Lynch, New York Life, Franklin Templeton Investments and SunTrust Banks as major clients. Even so, this LPL deal is nevertheless a mega-win for the firm's bulked-up sales team coming on the heels of the signing the smaller but still-nothing-to-sneeze-at United Planners Financial Services an IBD based Scottsdale, Ariz.-based with approximately 500 reps and $2.8 billion of AUM.
These deals, when taken alongside the LifeYield-Riskalyze deal and five other undisclosed IBD partnerships mean that in the first half of 2018, LifeYield has put its software in front of more than 50,000 potential new clients.
LPL Financial is home to upwards of 16,000 reps and supports more than 420 independent RIA firms, namely offices of supervisory jurisdiction, whose 5,200 advisors conduct their business through these separate entities, rather than through LPL directly. Recently, the IBD slashed its administrative fee to a flat eight basis points for advisors managing between $25 and $50 million that use its corporate platform.
Not just for the whiteboard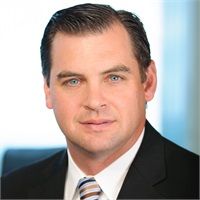 Asset location is a good business model for LifeYield because the average household has more than six accounts including tax-deferred, tax-free, and taxable investment accounts. But the combined returns are more than tangible, according to a "detailed analysis" from Ernst & Young, says Hoffman.
"Working at the portfolio-level to combine all accounts LifeYield ... [increases] retirement income by up to 33% and increases legacies by 45%."
That's not hyperbole, writes Michael Kitces, co-founder of the XY Planning Network, on his popular Nerd's Eye View Blog.
"LifeYield has the potential to really put asset location on the map in a way that existing software has not … by shifting it from behind-the-scenes ... into a client-facing discussion that can help demonstrate an advisor's prospective value."
Trout is less certain. "I'm not sure how real these additional gains are," he says. "The concept is intriguing [but] how can we quantify that the recommendation to rollover was in the best interest of the customer?"
Indeed, it's a way to kill two birds with one stone -- creating higher after-tax returns and help steer advisors clear of malpractice, i.e. compliance failures.
It's real and it's going to be ubiquitous, says Bartle, via email. "LifeYield [can] leverage its first mover advantage and become the only place to go."
Simple...
LifeYield's Riskalyze-aping "Taxficient" score analyses an investment account's tax efficiency. The higher the score, the better a portfolio's tax management.
If you're an IBD rep it makes a real difference, says James Loftin, CEO of GER Loftin Wealth Advisors LLC, an Atlanta-based advisor affiliated with United Planners.
"It puts everything in layman's terms – qualifying dollars and time -- which is extremely valuable in the new business process," he says via email.
"LifeYield has hit its stride in terms of growth potential," says Hoffman. "Our aim is to make the score as ubiquitous as the FICO score for all investors."
There's one other avenue for growth, however, that remains untapped, but it is far from forgotten: robo-advisors, says Bartle.
"[They're] not currently taking tax considerations into their recommendations … [but] I believe LifeYield will become a centerpoint of this capability."
---
---
Mentioned in this article:
Kitces.com
Consulting Firm
Top Executive: Michael Kitces
Riskalyze
Tech: Other
Top Executive: Aaron Klein
---
---
---