News, Vision & Voice for the Advisory Community
The CEO of Independent Financial Partners will take 12 months move the asset trove to his own broker-dealer giving LPL time to woo reps looking for the door
May 3, 2018 — 10:01 PM by By Lisa Shidler
Brooke's Note: Call me Old School but when a company is slashing its rates, I am inclined to believe that it isn't doing so from a place of strength. Prices generally go down when demand diminishes. LPL Financial is cutting and eliminating fees at a time when demand -- by at least some measures -- is ebbing. Bill Hamm and his nearly $60 billion of advised assets [although about $12B is in question here] bowing out is one example of the slackening need for LPL's services. Recruiting weakness is another. Then there's the issue of NPH reps who aren't going along with the plan. So far 1,900 advisors of 3,200 joined from NPH. The IBD services of Cetera, Kestra and Securities America are winning demand of many of these advisors. That said, with industry-leading firms like LPL there are fine lines between price weakness, predatory pricing and passing along savings from greater economies of scale to competitive benefit. But sometimes we only find out which description fits what price cut after the chips fall where they may. Wall Street is betting LPL CEO Dan Arnold has figured this out pretty well as shares, still above $60, continue to press toward new highs. Net Income increased 94% year-over-year to $94 million for the three months ended March 31. But when market share only gets maintained at the expense of operating margins then chances of success in showing similar future gains is far from assured.
Facing the prospect of reps with tens of billions of managed assets marching for the door, LPL Financial is slashing fees.
Last week, the Fort Mill, S.C.-based independent broker-dealer announced it was reducing its administrative fee to a flat eight basis points for advisors using the corporate platform who manage $25 million to $50 million amid other inducements. See: Tensions build with OSJs after LPL Financial's 'about face' on held-away RIA assets and forced use of its corporate RIA.
The change at LPL kicks in Jan. 1. LPL also announced the upcoming July launch of a no transaction fee mutual fund platform -- one available to all advisors including OSJs. Last July, LPL waived fees on its mutual fund platform. See: LPL will launch third-party robo for advisors and eliminate some fees.
The news comes just 17 days after Independent Financial Partners, under the leadership of CEO Bill Hamm, informed LPL that it was creating its own broker-dealer. When it's up and running in 12 months, the B-D is projected to house Tampa, Fla.-based IFP's 550 advisors with $48 billion in assets under advisement and $9.5 billion of assets under management. 
Should the whole $12-billion of assets leave LPL, it'd be about 2% of the total brokerage and advisory assets of $615 billion, albeit low-margin ones.
Meanwhile Matthew J. Audette, chief financial officer, said that IFP has just $12 billion in asets with the independent broker dealer. IFP has retirement assets that are held elsewhere. 
Preemptive strike 
LPL is clearly counting on the fee slashes and the NTF platform's free trades to convince some of those advisors to stay or, failing that, to arm its remaining offices of supervisory jurisdiction with pricing leverage.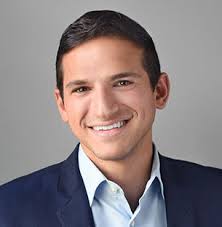 According to the head of one of those OSJs, it may be working.
"Just because Bill Hamm announced he's leaving doesn't mean that all of his advisors are leaving," says John Hyland, CEO of the $15.3-billion-plus Private Advisor Group in Morristown, N.J.  
"I suspect the majority of advisors don't leave. That's the pulse I'm feeling right now. We've fielded 30 to 40 calls in the last two weeks. Bill's decision has forced all of his advisors to make a choice. They leave LPL or leave him and everyone is working through to see what's in their best interest."
In fact, the price cut may have been dictated by the OSJs that use LPL, says Louis Diamond, New York-based principal of Diamond Consultants, in an email.
"LPL is listening to their large enterprise groups and hybrids and they were probably given an ultimatum by these groups. They saw the [IFP] leaving and they probably figured there are a few others that may be coming down the pike and they decided to try and keep the business," Diamond says.
No room for the big guys
One giant chunk of that business that LPL is doubtless finding in the "at risk" column is IFP's biggest customer, Sheridan Road Advisors, which advises $14 billion of assets and has 16 producers and five licensed administrators. 
Jim O'Shaughnessy, who founded the Northbrook, Ill.-based firm in 2005, is signaling that he is looking for the best pricing for him and his affiliates.
"Both [IFP and LPL] have been great partners for us. We fully understand the reasons for the changes in each business model – precipitated partially by the DOL fiduciary reg – and we are evaluating all business models." See: LPL Financial's DOL-rule memo to reps implies deeper message: Become an RIA or stand down on giving rollover advice.
In answer today to an analyst question about IFP's departure, LPL CEO Dan Arnold admitted on his firm's earnings call that LPL is going to go after the OSJ's advisors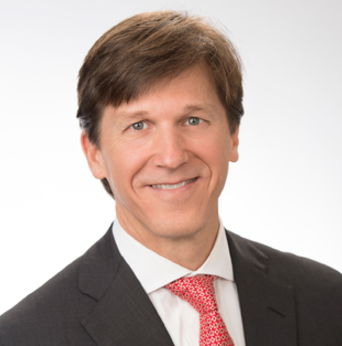 "They are starting their own broker-dealer that will likely take a full year to set up," he said. "In the meantime, we're working with their advisors to help them understand their choices associated with affiliation, and we believe we have a compelling offer to stay with LPL, so we'll see how that plays out over the next 12 months."
Yet Hamm professes to be unfazed, saying he expects he can bring over 75% to 80% of the advisors who have been with him. He  expresses gratitude to LPL for making the transition smooth and has only praise for its forthright CEO -- even going so far as to wax enthusiastic about how much LPL would have supported him had he stayed. 
"I'm not sure other broker-dealers would have been as cooperative as LPL has been letting us stay on a year," Hamm says. "Even Dan Arnold has said the firm is going back to its roots and I think that means they're more supportive of the one, two and three-man offices. There are things we want from our perspective that's a little bit outside the lines." See: LPL Financial lets go of David Reich to pull its crucial $135-billion 401(k) division into a central service and branding sphere.
'Getting creamed'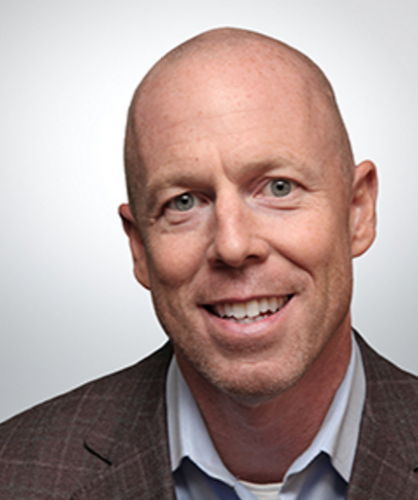 Given the mutual admiration society that exists between LPL and IFP, it's fair to wonder what made Hamm decide to pull up stakes.
He says technology was the main consideration.
"What LPL is doing is trying to level the playing field – which makes sense. I think we just decided there are things we wanted to do that are better done on our own," says Hamm. See: LPL Financial pushes toward full-service-on-tap model with its 'virtual' play -- running some real risks in the process.
Making OSJs more competitive with this pricing move plays into such concerns, says Andy Kalbaugh, managing director and divisional president at LPL. See: All-LPL M&A deal yields one $875-million firm in which Black Diamond, Schwab and Vanguard are named factors.
"These investments to both our corporate and hybrid RIA platforms will help advisors further differentiate their practices by having more choice and flexibility to meet the needs of their clients and their businesses." See: LPL Financial wages 'war' on Cetera, Securities America and Kestra after they pounced on NPH advisors in wake of sale.
Regardless of how LPL wants to describe its pricing actions, Diamond perceived them as defensive in nature.
"They clearly saw they were getting creamed in recruiting and were really hurt by the competition," he says. "It's a play to double-down on retention and growing the ranks. This is exactly because of Bill Hamm, too." All-LPL M&A deal yields one $875-million firm in which Black Diamond, Schwab and Vanguard are named factors
Show of power
The sequence of events is telling, says Ryan Shanks, principal of Finetooth Consulting, a Springfield, Mass.-based recruiter.
"LPL realizes they need to do things differently with their organization," he says. "I think what they've done is create an environment where a lot of these OSJs are leaving or thinking of leaving."
LPL spokeswoman Lauren Hoyt Williams says the fee structure was simply part of the firm's overall strategy. "We evolve our business on an ongoing basis to support the growth of our core business," she writes.
Indeed, LPL isn't as wounded from recruiting as it may appear on the outside, Hyland says. 
"We've worked really closely with LPL to find a solution that works for both parties. I've been around here for a long time and I can tell you I feel really good about the future. This is LPL demonstrating its power of scale and being able to reduce costs across the board for most advisors." See: New LPL CEO Dan Arnold thrills Wall Street in debut by laying out vanilla vision.
Though LPL declined to offer pricing details, Hyland says many advisors with $25 million to $50 million books of business are paying about 12 basis points in fees. The drop to 8 basis points is a 33% reduction that will allow LPL to go on offense in pursuing advisors and their assets.
 Shanks says the company had little choice but to placate advisors but that it will cause little corporate disruption. "They can easily reduce their margins. They're not moving plumbing. It seems the timing may be reactive to the bleeding of advisors, " he says.
Other battlefronts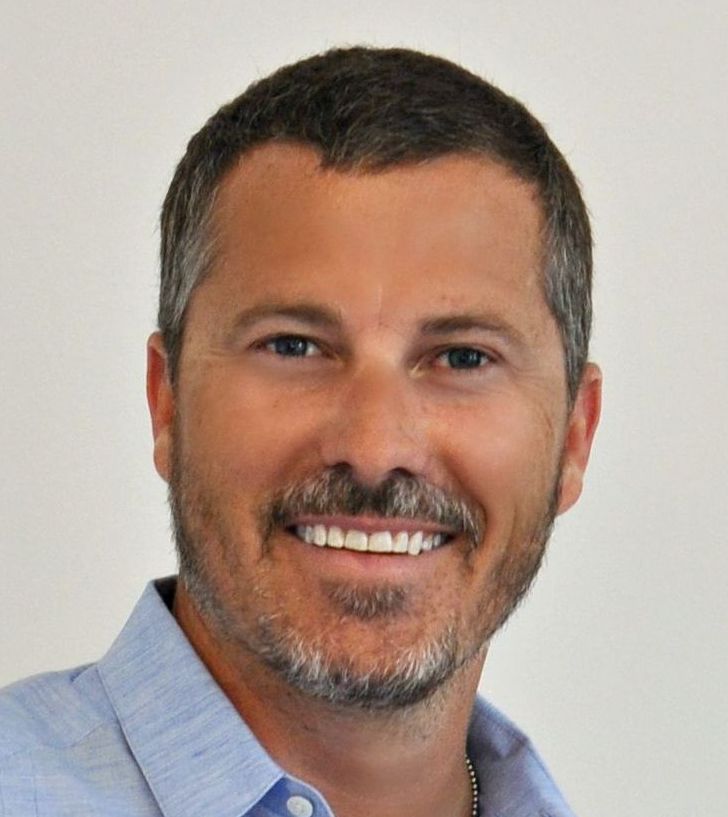 It's worth keeping in mind that the fee cuts follow revelations about LPL's struggles with Cetera Financial Group of El Segundo, Calif.; Securities America of La Vista, Neb.; and Kestra Financial Inc. of Austin, Texas. Those firms have relentlessly preyed on National Planning Holdings advisors and their $120 billion of advised assets, advisors and assets that LPL Financial theoretically acquired back in August. See: LPL Financial wages 'war' on Cetera, Securities America and Kestra after they pounced on NPH advisors in wake of sale.
LPL reported this week that it only expects $70 billion of those assets to come over, or about 58%. Industry observers have pointed to 70% retention as a break-even point for "success." The intensity of that battle came to light when LPL launched a recruiting counteroffensive against those broker-dealers -- offering up deal sweeteners that recruiters confirmed were relatively unheard of. LPL declined to publicly disclose terms but the rule of thumb, insiders say, is a forgivable loan valued at about 50 basis points on total fee-based assets.
Devil you know
LPL has carried on a love-hate relationship with its larger OSJs for years. Last fall, those OSJs were displeased with LPL's new policy stating that advisors with fewer than $50 million in assets couldn't join an OSJ.
Offering up the NTF platform to its RIAs and lowering the fees should be a big help on the recruiting front for the OSJs, says Hyland. Combine that with the new pricing and advisors may well take note.
Add to that the fact that LPL, whatever its flaws, is a known quantity.
"It's kind of hard to sell something that hasn't been formed yet with Bill Hamm," says Hyland
Clarification: This article was changed to reflect that there are about $12 billion of IFP assets held at LPL with the remainder consisting largely 401(k) assets held at outside custodians and third party managers.
---
---
Mentioned in this article:
---
---
Share your thoughts and opinions with the author or other readers.
Jeff Spears said:
May 3, 2018 — 11:03 PM
Ron Edde FA Recruiting & Mergers said:
May 4, 2018 — 12:37 AM
William Hamm said:
May 4, 2018 — 6:54 PM
Brooke Southall said:
May 4, 2018 — 7:06 PM
William Hamm said:
May 7, 2018 — 5:39 PM
---
---