Jud Bergman: As we go from four or five big wins to 10 or 20 big wins, and we begin to monetize Yodlee, then people will say, 'OK, I see what you saw in it.'
Brooke's Note: Marvel at the outsourcers to the RIA business. They have limitless opportunity but a very limited blueprint to follow. Knowing that they need to stay on the cutting edge on behalf of an army of hundreds of thousands of reps and RIAs, their mission is to keep ahead of the curve -- or go home. The Yodlee purchase by Envestnet in 2015 was either brilliant or too clever by half. But it was certainly fraught. We never knew exactly how Envestnet execs viewed their own deal. But now CEO Bergman is discussing specifics of the matter -- including the very raw feeling that comes from your critics who once showed every indication that they thought you were 'stupid.' Maybe it was them.
Jud Bergman draws the Yodlee line at "stupid."
The CEO and chairman of Envestnet Inc. used the synonym for imbecilic, idiotic and dumb-as-hell twice in three sentences to energize his message --- explicit and implicit -- about how he views the second-guessing surrounding his firm's purchase of Yodlee for around $600 million in 2015.
"The difference between the investor response and the client response is the biggest I've ever seen. And for 60 to 90 days in late 2015, the questions that I got from investors like that are in this room was, 'what is so wrong with your core business that would make you do something so stupid as to acquire Yodlee?' That's basically the question that I got."
Spit it out
O'Shaughnessy reached for every softening device in the analyst arsenal to spit out the whole question.
"That was a pretty controversial acquisition when you guys made it certainly and Yodlee was not a cheap asset to pursue. And I think it was maybe tough for people to get their hands around it, but at this point it sounds like your advisors that you're talking to are starting to get their hands around it and they are starting to buy and do it and there could be some really meaningful revenue synergies. So where do you stand in that process?"
But Bergman preferred to tackle the implied stupidity of "not a cheap asset" -- perhaps recalling that Envestnet's skidded 35%, wiping out the entire pre-bid valuation of his purchase the first time he got such questions in 2015. See: Envestnet stock skidded 35% -- so will it force a rethinking of the Yodlee deal? Envestnet shares traded at $56.91 on March 16, 2015 and now trades at about $54.50.
But though the Yodlee acquisition did not derail the Chicago-based outsourcer, the purchase has yet to add much in cash flow and the $600 million in cash is missed -- or at least $300 million of it. Envestnet closed on a $300 million cash raise on May 25 to pay off debts and fund investments. News of the move initially triggered a near 5% fall in its share price.
The Envestnet aspiration is to use Yodlee data help make the financial planning process leapfrog ahead a decade. Not only could advisors get past the grueling Q&A process with investors to establish risk tolerance. The Yodlee data, in conjunction with analytics, would actually be far better and more predictive than what clients think they know about themselves.
Bergman continued in his reponse to the analyst question: "By March, it was, 'OK, maybe there isn't something so wrong with your core business, but it still might have been stupid to buy Yodlee,'" he said at the Raymond James event.
Bergman allows that Yodlee's data will only prove its worth by the revenues it drives -- which may still take until 2025 to play out.
See saw
"As we go from four or five big wins to 10 or 20 big wins, and we begin to monetize Yodlee, then people will say, 'OK, I see what you saw in it,'" said Bergman at the Raymond James presentation. "We identified a $200 million incremental opportunity [and] over a longer period of five to 10 years, we fully expect to get [it]."
Whether buying Yodlee was stupid is still open to analysis, multiple sources say, but Bergman's reputation as a shrewd executive remains near universal, says Lori Hardwick, co-founder and CEO of startup Advisor Innovation Labs. She is also an Envestnet alumna and sits on Riskalyze's board of directors. See: What Aaron Klein's board pick of Lori Hardwick tells about Riskalyze's next big hurdle.
"Take it from me, Jud is anything but stupid .... He's three steps ahead of everyone else. [Yodlee's logic] just took longer to play out," Hardwick says, via email.
Bruckenstein agrees: "I'd never sell him short."
But Yodlee is still coming up short of break-even -- albeit saddled with expenses unrelated to the business.
'Three steps ahead'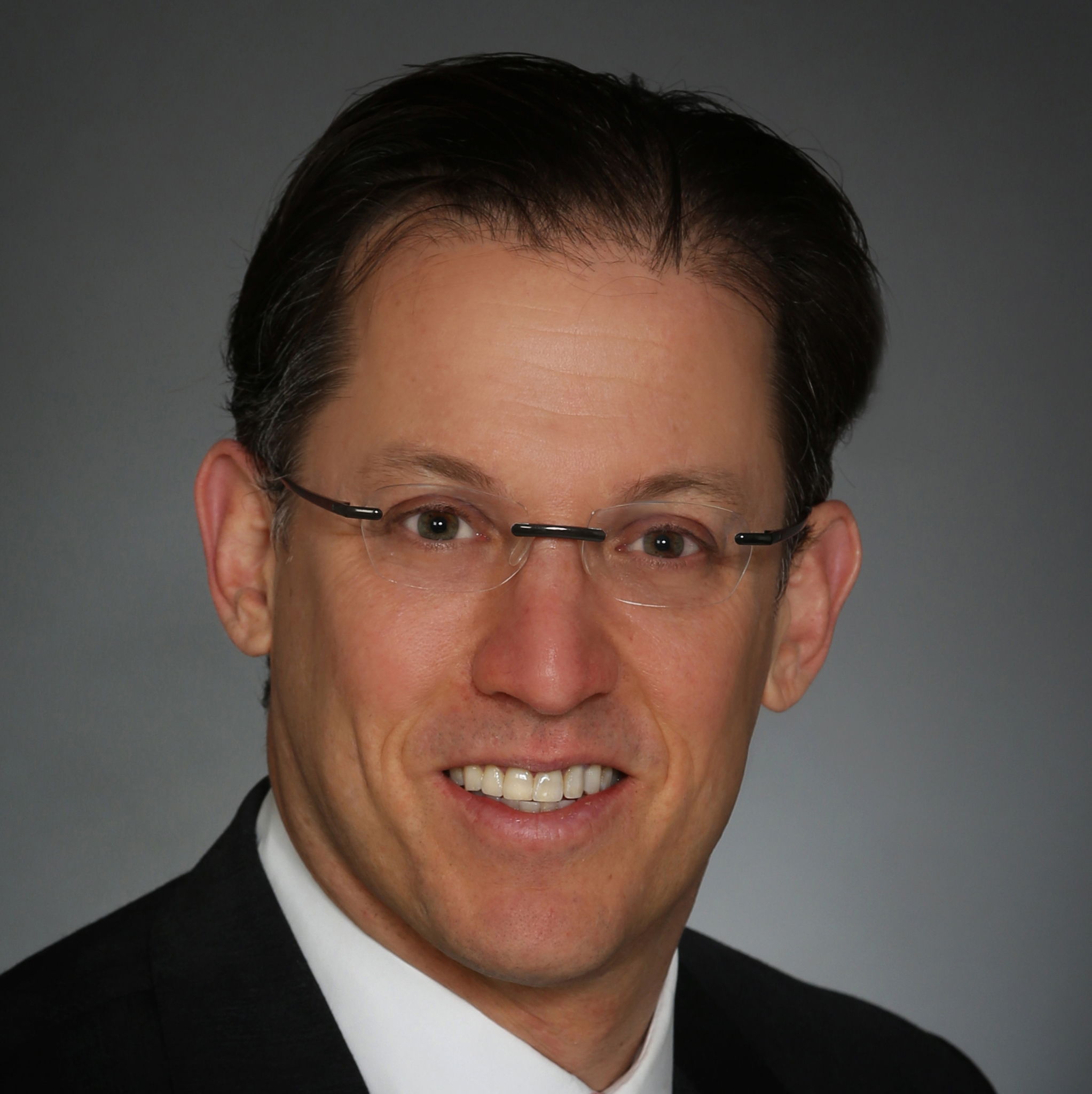 At year-end 2016, Yodlee recorded a $38.5 million loss. This figure fell to $19 million in 2017, and the trend indicating a year-end 2019 break-even point continues as year-over-year Q1 lossesfell 43% to $4.4 million.
In 2017, Yodlee delivered $156 million in revenue, 19% higher than 2016, and $29.5 miliion in adjusted EBITDA, 33% higher than the prior year. The loss figures cited are GAAP loss from operations for the Yodlee segment, which include a significant amount of non-cash amortization of acquired intangibles.
On Tuesday morning (May 29), Envestnet's share price (ENV) stood at $54.50. It hit its record -- and a 52-week high -- in March at $60.27.
Yodlee has access to 17,000 data-sources, over 1,000 partners, including 13 of the top 20 U.S. banks and millions of users.
Envestnet supports more than 10 million investor accounts and more than $2.5 trillion in platform assets overseen by more than 87,000 advisors.
But traditional investment-side differentiators like asset management are increasingly a given and so is aggregation, even for software and service giants like Envestnet, says Trout. See: Fidelity-owned VC pumps $10 million into Quovo, which staffs up and prepares for the big leagues.
"Aggregation is quickly becoming table-stakes in terms of providing advice [digital or not]."
Table stakes seems right, which explains why adoption appears good, said Peter Heckmann during Envestnet's recent earnings call. Heckmann is a senior analyst at Envestnet client D.A. Davidson & Co. based in Great Falls, Mont.
"But it also seems like there's some additional [pricing] pressures," he says.
There are, Bergman admitted during the call, at least some cases when clients don't sign up for the full Yodlee-driven planning service.
"In those few cases where there is an enterprise that wants just the one element [of aggregation], we are seeing some pricing pressure."
There are other pressures also bearing down on Envestnet that compelled Yodlee to bring data competitors under its wing.
SODA risks
Recently, Envestnet joined New York's Quovo Inc. and ByAllAccounts, which is owned by Chicago-based Morningstar, Inc., and pushed through a joint declaration of principles called Secure Open Data Access, known by its acronym, SODA. See: Envestnet quietly deals rivals in on Yodlee play to placate big banks and their latent threat of 'oblivion' in response to 'screen scraping'
Quovo, ByAllAccounts, and Yodlee constitute three of the top five players in the market. San Francisco, CA.-based Plaid Inc. and Salt Lake City, Utah's Finicity Inc. complete the list, but are not signatories to SODA.
SODA's purpose is to consolidate Yodlee et al.'s position and ward off the threat of large banks stepping in and regulating the market themselves, since it is more often than not banks' data that's used, says Drew Sievers, CEO of banking robo-developer Trizic Inc. See: Trizic CEO raises $10M, poaches ex-FolioDynamix COO and luxuriates in 'ocean' of FIS 14,000-bank insider advantage.
"[They are] trying to ensure that the aggregator bread and butter business isn't scuttled completely, or at the very least taxed into oblivion by the banks," he says.
Failure to do so, could scupper Envestnet and Bergman's Yodlee-driven financial planning dream.
It won't work, not without getting everyone on-board including the banks, says Finicity CEO Steven Smith.
"[Only if] the entire ecosystem is involved -- from data aggregators, to financial institutions, to fintech solution providers … will we see a widely accepted approach to a next-generation data-sharing model."
Plaid declined to comment, citing a lack of expertise regarding Yodlee.
Case studies
Bergman points to two firms that stand out as early adherents to Envestnet's grand plan: D.A. Davidson & Co., a $41.5-billion AUM IBD with 1,300 employees, 400 advisors and 90 offices; and Fairfax. Va.-based Edelman Financial Services LLC, with its nearly 36,000 customers and $21.7 billion in assets.
D.A. Davidson partnered with Envestnet in early May, and has gone whole-Yodlee-hog with aggregation, analytics and financial planning, Bergman said in Envestnet's Q1 earnings call.
"[It goes] way beyond their traditional strength of picking stocks, funds or managers, and enables them to do financial planning … Davidson is just the most recent confirmation of that [Yodlee] strategy."
Edelman, which moved to Envestnet in January, signed up for a similar service to support its managed asset program by adding financial planning tools, unified managed account technology, and access to Envestnet's quantitative portfolios. See: As robos try to crash Envestnet's platform party, CEO Jud Bergman explains pivot to 'wellness' and tells where FolioDynamix and Yodlee stand.
Private-equity funded Edelman's purchase of $169-billion AUM Financial Engines. in April won't change this, says Bergman. "We expect to have a very good partnership there." See: Ric Edelman's RIA empire to merge with legacy The Mutual Fund Stores in $3-billion deal that takes Financial Engines private.
In an earlier version of the article, Aaron Klein CEO of Riskalyze was quoted about what data is needed to assess risk. He made these comments in a context separate from Envestnet and its purchase of Yodlee, he says. We have removed them and the comments of other sources that responded to them and apologize for the confusion.
---
---
Mentioned in this article:
Riskalyze
Tech: Other
Top Executive: Aaron Klein
---
---
---