Approaching its one-year breakaway anniversary from UBS, Procyon Partners has hired a senior portfolio manager who arrives with a $300-million book of business in tow.
Antonio Rodrigues joins the Shelton, Conn.-based RIA from Olson Mobeck Investment Advisors of Rocky Hill, Conn.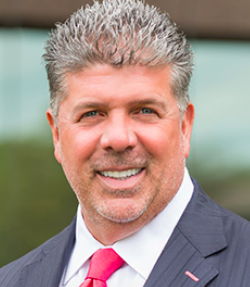 Phil Fiore, 50, launched Procyon Partners last June after being unceremoniously fired from UBS the previous November, ostensibly for failing to properly inform the company of outside business activities. See: Triumphant Phil Fiore set to regain $8.4 billion of AUA that UBS stripped away by firing him in November.
Procyon now has $250 million of AUM on its wealth management side and oversees $1.7 trillion of institutional assets. Rodrigues's hire puts the firm's current head count at 17.
At Olson Mobeck, Rodrigues spearheaded a covered option writing strategy and implemented alternative investments as an asset class, as well as overall asset allocation.
Prior to that, he was a financial advisor, trader and investment associate at Stamford, Conn.-based People's Securities Inc.
"We have successfully positioned Procyon as a high-growth firm that has invested in superior technologies, marketing and investment product research," says Fiore, in a statement.
"We offer our advisors the scale and resources to compete with anyone in the market and we plan to continue our expansion through the selective addition of high quality financial advisors."
---
---