Rob Goldstein: Acorns is a pioneer in creating innovative ways to engage investors in a mobile-first world.
Brooke's Note: There are a series of staggering numbers in this article starting with the Acorns won 2.2-million new accounts since last we wrote about the startup a year ago. See: As Acorns grapples with monetizing 1.1 million micro-accounts, the laid-back LA robo-advisor brings Wealthfront's former chief exec onto its board. Yes, there is a second uglier figure -- $400 -- that is the size of the average account, which is roughly what I had in my checking account in 1985 at college. Maybe BlackRock can do something about that?
The world's largest asset manager just became the best new friend of a robo-advisor that has no peers when it comes to prolific onboarding of millions of clients with hardly a human finger lifted.
The $6.3 trillion asset manager BlackRock Inc. led a $50-million round in the Los Angeles-based robo-advisor that added 2.2 million accounts in the last year alone, according to a release announcing the deal. Earlier investors included Bain Ventures and PayPal, which observers might expect, but also includes millennial heroes like Kevin Durant and Ashton Kutcher.
Irvine, Calif.-based Acorns Advisers LLC's ADV from October 2017 showed it then had 1.8 million clients with $803 million in assets, making the average account size about $400. It had 1.1 million accounts last June and now has a total of 3.3 million accounts by giving credit card users a way to make one click and -- boom -- invest spare change on every purchase made with that card, which then gets invested in ETFs. Many of those ETFs are iShares managed by BlackRock. See: As Acorns grapples with monetizing 1.1 million micro-accounts, the laid-back LA robo-advisor brings Wealthfront's former chief exec onto its board.
In for $10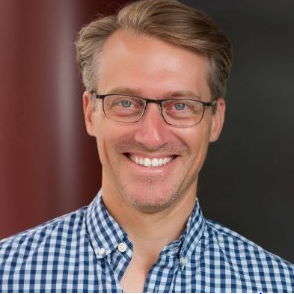 This week, Acorns incentivized investors with an emailed offer saying it would spend $1 for a subscription to The Wall Street Journal on the condition that publication would put $10 in investors' Acorns account. See: Vestwell makes hard-charging payroll startup, Namely, its portal to win plan sponsors for RIAs and IBD reps it services.
"We hope this helps you grow, Your Acorns Team," the email read.
In its release, BlackRock proclaimed itself an "anchor investor" which earned it an "observer" seat on the board of directors that will be filled by BlackRock's chief marketing officer, Frank Cooper.
The anchoring is a curious one, says Doug Fritz, managing principal of F2 Strategy of Mills Valley, Calif. and former chief technology officer of Wells Fargo's wealth management arm.
"It appears that they're doubling down on the mass affluent space with this investment. That's surprising, given the lackluster performance of their FutureAdvisor tool," he writes in an email.
Indeed, BlackRock bought FutureAdvisor for $152 million in what observers presumed was a means of distributing products directly to consumers. BlackRock shut down the B2C aspect of the business and retrofit the remains as a B2B offering See: BlackRock mines ex-Citigold prez as head of work-in-progress Digital Wealth.
Deep mobile
Yet Acorns is working on a problem that that no robo -- never mind FutureAdvisor -- has really cracked. Rob Goldstein, BlackRock's chief operating officer, explains why his firm is investing in a firm still struggling to reach its first $1 billion of AUM. See: BlackRock may build the biggest, baddest RIA platform yet as 'Boy Wonder' begins 'Aladdin-izing' FutureAdvisor.
"Acorns is a pioneer in creating innovative ways to engage investors in a mobile-first world," he says. "By deepening our understanding of how their customers use investment technologies, we can apply those learnings across BlackRock to evolve the products we build for our distribution partners."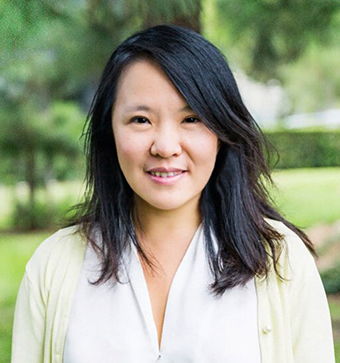 BlackRock is now closer to becoming a technology enabler of its distributors and this deal with Acorns gives BlackRock another way to reach investors, says Scott Smith, an analyst with Boston-based Cerulli Associates.
"I think this really rounds out BlackRock's client-facing suite as a powerful client acquisition platform. The ease of use and transparent pricing model is a great entry point for emerging investors.
But other analysts say BlackRock covets the way Malvern, Pa.-based Vanguard Group distributes what it makes direct to consumers, counters Lex Sokolin, partner and global director of fintech strategy with Autonomous Research LLP in London.
Snapchat-proofing
"BlackRock is a manufacturer and cares about distribution," he says via email. "If the Acorns distribution channel wins big, like Snapchat or Venmo, then the hybrid advisor channel is disintermediated." See: The RIA-ification intrinsic to LPL's preemptive DOL policy changes -- yet how tightly to revenue sharing in IRAs it is hanging
Snapchat is known as the company that at least put a fright into Facebook as it began disintermediating it as a place to share photos. Facebook battled back by acquiring Instagram.
The picture gets clearer in the context of BlackRock's towering presence in the industry, Sokolin says.
"If BlackRock also owns a piece of the new [credit card app] distribution channel, they have a hedge against disintermediation [of their bread-and-butter distributors]. Since the chance of this happening is a coin toss and the price paid for ownership is cheap for a massive asset manager, it looks like insurance to me."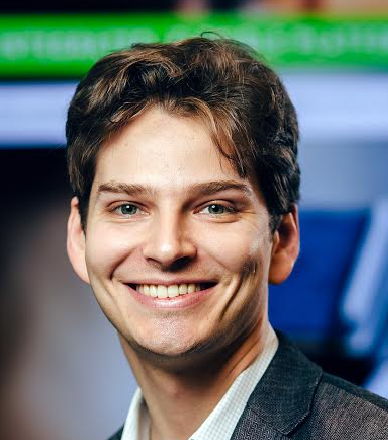 Aiming high
For Acorns -- with all its little-guy, California, millennial, reinvent-industry-ethics mindset -- to seek funding from the largest oak tree out there is also curious. CEO Noah Kerner reached out through a PR spokeswoman offering an interview, then declined to respond to an affirmative response to that invitation. Then the PR person told RIABiz reporter that Kerner would be available after traveling. Then firm declined to comment entirely.
But in the release, Kerner offered a novel explanation for crossing the cultural divide and for, in fact, going all in.
"We wake up every day and think about how to help Americans build a better future. After reading 'Larry's Letter,' I can't think of a better collaborator on this journey."
'Larry's letter'
Though the release did not explain what 'Larry's Letter' is, it is presumably BlackRock CEO Larry Fink's manifesto about the mega-shift coming in BlackRock's ethical leadership as a weighty free market participant in light of the perceived void of ethical leadership in the public sector.
In short, Fink pledged to become a colossal socially responsible investor concerned with everything from human rights to climate change. Chafing under $4 trillion of passive assets, BlackRock CEO warns Fortune 500 CEOs he may bring other activist means to bear
Currently, BlackRock's funds are part of Acorns asset allocation, according to its website.
And, the deal actually gives BlackRock its own insurance, Sokolin says. "It's insurance in the operating sense. If more and more young people prefer to use technology, rather than human interaction, to save and invest. Then, a company like Acorns will be a very successful registered investment advisor," he writes in an email.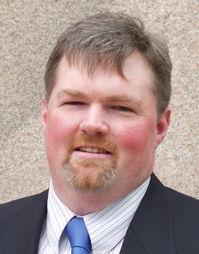 Fritz says he "really likes" Acorns but that doesn't necessarily mean that BlackRock's time and money are best spent investing and observing it.
"If I were BlackRock, I would have focused that investment ongoing after the core wealth management market and added tools that helped Aladdin be more attractive and compete with Advent, SEI or Orion." See: Orion buys $10-billion TAMP to take on Envestnet and AssetMark head-on for mega-accounts
Aladdin cometh
BlackRock announced it was Aladdin-izing FutureAdvisor after buying it for $150 million in 2015, which was largely a way of saying that Goldstein was overseeing its future. See: BlackRock may build the biggest, baddest RIA platform yet as 'Boy Wonder' begins 'Aladdin-izing' FutureAdvisor.
Goldstein created Aladdin and its business unit, BlackRock Solutions by repurposing the company's internal number-crunching function for its asset management and then selling it wholesale to 50 big companies.
BlackRock did not respond to a number of emails seeking comment for this story. But in September, BlackRock executives did confirm that it was using its ace chief operating officer Robert Goldstein, then 44, who was called "wonder boy" by Fortune Magazine in 2012.
---
---
---