Dan Arnold: Our principle here is to use our strength in a more agile way.
Brooke's Note: Never base too many conclusions on the movement of a stock price -- unless you are a financial journalist. Share prices are capricious and ever-changing signals meant to signal future prospects but too often do just the opposite. But from a journalist's point of view, they have one huge benefit: they are documented fact, even if the motivations of the investors who bid up or bid down the shares are not. LPL Financial's shares are through the dang roof, now up nearly 3.5 times from their low in 2015. But of the 50 points added, nearly 13 came just in the past three weeks. Yet, here in the trade media world, the news about the company hasn't seemed all that good. Its recruiting, its M&A and its organic growth have all been ... meh. This article attempts to make sense of the seeming bifurcation of exploding stock price and tepid business success and to see what the share price might tell us -- if anything -- about LPL. Two possibilities came up in talks with unnamed sources. One is that LPL is for sale. The other is that the company is simply accepting itself as a large, mature firm and may put cash flow ahead of growth to a greater extent than in the past. Evidence for either one of these very Wall Street explanations is highly circumstantial -- but worth mentioning.
Shares of LPL Financial skyrocketed to another record close of $71.91 yesterday as the firm continues to struggle with recruiting advisors and retaining recruiters.
The higher stock market valuation and a new recruiting stance may have a surprising connection, observers claim off the record.
Stock of the Fort Mill, S.C.-based firm leaped 2% yesterday and a whopping 21% since May 3 when LPL CEO Dan Arnold and his chief financial officer, Matthew Audette, met with Wall Street analysts on a quarterly teleconference. The company now boasts a market capitalization of about $6.5 billion. See: Publicly traded 'RIA' stocks are having a banner 2017. The shares continued to rally today, up another 96 cents to $72.87 as of 1:22 PM ET.
'Assistance' attraction
Much of the conversation between LPL brass and the analysts relating to earnings centered on a bold new plan in which LPL bases its recruiting strategy less on relationship recruiting and more on "transition assistance."
One attraction of Arnold's "assistance" pitch is that, in theory, LPL can do it better.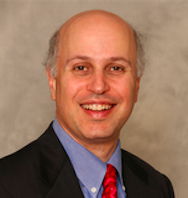 "We also have a strong balance sheet that positions us to invest in organic growth. As a result, we are testing the impact of a temporary increase in recruiting transition assistance for advisor practices that would use more of our services." See: LPL Financial pushes toward full-service-on-tap model with its 'virtual' play -- running some real risks in the process.
In response to a question from Goldman Sachs analyst Conor Burke Fitzgerald about whether this "assistance" testing will lead to a permanent change in recruiting, Arnold said: "...we're experimenting with different strategies that we believe will be effective ... reducing complexity for advisors in motion ... [and if it goes well] I think then we would think about pivoting our strategy longer term."
LPL's testing may not have yielded such attractive results given its competitors' success in nabbing National Planning Holdings Inc. reps' advisors. In its September purchase of the firm, LPL paid transition assistance of $31 million in cash and $66 million in forgivable loans. See: LPL Financial's tack to roll-up mode -- complete with trash-talking its sweet terms -- may send its rep count sailing past Morgan and Merrill.
The game of recruiting advisors to an IBD is different from that recruiting advisors to a branch, says Danny Sarch, principal of Leitner Sarch Consultants in White Plains, N.Y.
"The advisor doesn't have to like the independent recruiter. If you don't like a branch manager, it's a deal-breaker."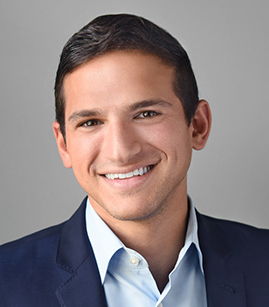 At the same time as LPL has been buying love from advisors it has been willing to let the chips fall where they may with its long-time recruiting staff.
LPL spokesman Jeffery Mochal cautions that interpreting LPL's transition assistance as a different approach to recruiting is incorrect, despite Arnold's mention of "pivoting."
"You are positioning two things as opposites when they are the same," he says. "We are recruiting the same now as we have. We're experimenting with different recruiting strategies and offers that we think will be effective in the current environment. One thing we are testing is the impact of a temporary increase in recruiting transition assistance for adviser practices that would use more of our services." See: LPL Financial's DOL-rule memo to reps implies deeper message: Become an RIA or stand down on giving rollover advice
Indeed, LPL is paying 50 basis points to advisors for the assets they bring to LPL's corporate RIA, where it earns steady fees with good profit margins.
Talent drain
That said, LPL is known to be experiencing a drain of veteran recruiting talent. On May 22, LPL lost top recruiter Doug Frank to Ameriprise where he will cover the New Jersey territory. Frank's success in recruiting extended to hybrid model OSJ's like Private Advisor Group. With LPL shifting focus from OSJs, sought another place to recruit for. Frank was number one at LPL for seven years running.
Cetera Financial Group recently hired Michael Murray away from LPL. The recruiter been at the firm since 2002. InvestmentNews reporter Bruce Kelly wrote that his departure is part of a larger thinning of the recruiting ranks at LPL. Kelly named Stephen Pirigyi, who joined LPL in 1993 and who retired last month, and Barret Frost who left LPL in December for Fidelity Investments. Frost came to LPL in 2003.
InvestmentNews reporter Bruce Kelly named another eight LPL recruiters poached by rival firms since December 2016, including Corey Walen, Michael Clement, Farhad Firoozi and Nicholas Cantone, all of whom who went to Ameriprise; Mitchell Carr and David Peck, who left LPL for Charles Schwab & Co.; Keith Minnigerode, who left LPL last July for TD Ameritrade Inc.; and Luis Gonzalez who joined El Segundo, Calif.-based Cetera in September, Kelly writes. See: LPL Financial wages 'war' on Cetera, Securities America and Kestra after they pounced on NPH advisors in wake of sale.
The departures likely boil down to recruiters choosing the path of least resistance, says Louis Diamond, New York-based principal of Diamond Consultants.
"My take on why they are losing internal recruiters is that the recruiters' job is getting a lot harder. Maybe there's better opportunity at a competitor."
Analyst-friendly?
Yet one industry observer opines that LPL may not be displeased with such attrition in its recruiting ranks because the reduction in recruiting overhead is welcomed by analysts because it increases cash flow, upon which valuations are largely based.
Still, Arnold says that he hasn't written off LPL's ability to compete in the recruiting market.
"With respect to the overall recruiting environment, when we came into first quarter, we had still a bit of a headwind from our focus on NPH," he said on the May 3 call. "And I think, we've seen good steady building of momentum throughout the quarter. And we certainly see people who are out in the marketplace, exploring their options and alternatives."
Arnold continued: "But we still see that our model resonates. And when you look at the combination of value and capabilities with the price associated with it, that tends to be an appealing scenario. I do believe that typically you run into a bit less advisor movement in first quarter as it's tax season and people tend to focus on -- advisors tend to focus on a lot of servicing of their IRAs in qualified accounts in first quarter. The second thing that occurs is typically when there is volatility in the market, you get a little less movement as well as people are focused on serving and supporting those clients or a little less flexibility in making a strategic pivot in their practice."
---
---
Mentioned in this article:
---
---
---
Jeff Spears
Recruiting is seasonal and cyclical.Deal structure and firm's brand win the day. Since deal structures and firm strategies and leadership change often. Advisors require a unbiased guide. Unfortunately there are not and fiduciaries in the mix. Friends and other advisors can address this void. References can help.
Ron Edde FA Recruiting & Mergers
I have argued for years that companies which choose to maintain internal recruiters are overpaying for those services, as employees cost much more than independent contractors (external recruiting firms). Seems like LPL may finally be recognizing the indisputable truth in that equation.