Ed Butowsky: Imagine if your entire life has been picked apart and destroyed over the last eight months. It's important to get this right.
Brooke's Note: The complexity of this case can hardly be overstated. On the one hand, you have an RIA custodian in Schwab firing an RIA based on a contract that says it can fire any RIA it wants at any time with no reason needed (the latter is disputed by Butowsky). On the other hand, you have Ed Butowsky damaged based on how the firing went down, he says, with inferences by Schwab that he is tied in an untoward way to a scandal associated with President Donald Trump. Sorting out up and down, never mind right and wrong is a challenge in what is now a $100 million lawsuit. But Keith Girard has more than dusted off his Washington Post reporting skills to tell the story of this legal dispute to us laymen in what may ultimately get solved in a courtroom or the back offices of a law office, with up and down still in question.
All hell broke loose when RIA Ed Butowsky's name surfaced last August in the middle of an ugly Fox "fake news" scandal involving Russia's alleged ties to Donald Trump. Schwab Advisor Services promptly dumped his firm, allegedly causing 268 customers and $45 million of assets under management to walk out the door.
Now, the advisor is trying desperately to salvage his $191 million-AUM Plano, Texas firm, Chapwood Investment Management LLC, amid a tangle of lawsuits and bitter finger-pointing.
"Imagine if your entire life has been picked apart and destroyed over the last eight months," says Butowsky, whose firm still had 78 clients as of March 3, SEC documents show. "It's important to get this right."
Butowsky, 56, is the son of David Butowsky, former chief enforcement attorney of the SEC's Division of Investment Management. Butowsky began his career at Morgan Stanley in 1987. He spent 18 years there, and was the first advisor to surpass $1 billion in assets, according to the biography on Chapwood's website. Butowsky is a conservative commentator who has been seen on Fox News and Blaze TV, as well as PBS and ESPN, and who has written for FoxBusiness.com, FoxNews.com and Breitbart.com.
On April 20, Butowsky filed a lawsuit seeking $100 million in damages against the San Francisco-based custodian. He was already embroiled in three other lawsuits -- as a defendant -- concerning his involvement in a controversial May 16, 2017 Fox News broadcast. The report focused on Seth Rich, a 27-year-old Democratic National Committee aide, who was murdered in July 2016, and his possible link to a WikiLeaks' publication of stolen DNC emails.
'Man behind the scenes'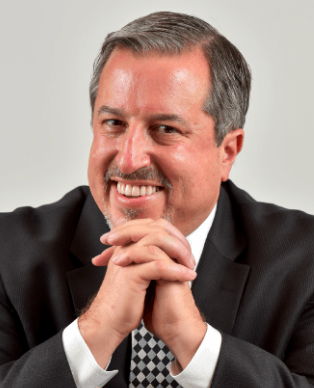 Butowsky's RIA started to unravel Aug. 1 when Rod Wheeler, a former Washington D.C. police homicide detective and paid Fox News crime analyst, sued Fox News and Chapwood Investment Management charging they'd fabricated quotes attributed to him in the May 16 Fox broadcast. Significantly, Wheeler asserted they'd purposely "embellished" the story to undermine allegations that the Trump campaign had cooperated with Russia.
"They were interested in advancing a political agenda for the Trump Administration," the lawsuit states.
That same day, David Folkenflik, a National Public Radio reporter, weighed in with a radio report titled "Behind Fox News' Baseless Seth Rich Story: The Untold Tale."
Based largely on Wheeler's lawsuit, the story fingered Butowsky as a key figure in the fiasco, claiming he "worked in concert under the watchful eye of the White House to concoct" a "fake" and "defective" story.
On Aug. 16, Folkenflik followed up with a second story, "The Man Behind The Scenes In Fox News' Discredited Seth Rich Story," which zeroed in on Butowsky.
Butowsky claims these two NPR reports were the catalysts that led Schwab to abruptly terminate his firm from its advisor platform. On Aug. 19, Jennifer Pello, Schwab's "relationship manager" let Butowsky know by phone that Schwab's "senior management" wanted to speak with him. Butowsky claims Pello told him Schwab was concerned about his "political views and Trump," according to his lawsuit. Butowsky says they never called back. See: Three advisors in Atlanta break away with $1.8 billion and make seven-year Fidelity relationship manager their CEO -- whose duties now include managing a lawsuit from former IBD.
Schwab smokescreen?
From there, the story only grows murkier amid a hail of accusations and counter-accusations.
One thing is certain: Starting in August and continuing through January 2018, Schwab sent letters to all Chapwood's clients notifying them that the custodian was terminating its agreement with Chapwood and would "no longer honor any authorizations held by Chapwood and its principals, employees and agents with respect to your Schwab account."
The letter laid out two alternatives for Butowsky's customers: Either stick with Chapwood and move your money or continue as Schwab customers, according to a copy of the letter examined by RIABiz.
"They have put out a statement that is absurd," Butowsky says. "It leads people to believe somebody in my firm did something wrong. We never had any -- and I want to emphasize this -- never any compliance issues."
In his lawsuit, Butowsky asserts that "the timing of the Schwab letters, coming on the heels of a supposedly false narrative published nationally and internationally by Folkenflik and Wheeler's lawyer, Douglas Wigdor, alleging collusion with 'Trump' and Fox News, coupled with Schwab's refusal to reveal the reason for terminating the investment management relationship," suggested that Butowsky had, in fact, colluded with the president and Fox to publish "fake news." See: The top 10 most-read RIABiz articles of 2017 told stories about what RIAs, brokers, vendors can get away with post-DOL rule.
By its silence, Schwab made it look like "Chapwood and its principals had engaged in serious malfeasance, misfeasance or nonfeasance, and that there was, in fact, good cause to terminate Chapwood as Investment Manager," Butowsky claimed in his lawsuit.
Poaches past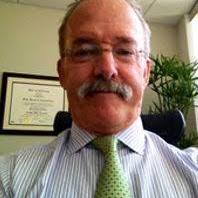 On the contrary, says Butowsky, Schwab's action was a clear case of client poaching, a charge he levels in his lawsuit.
It's not the first time Schwab has been accused of stealing clients.
Michael Kelly, an independent investment advisor and principal of Airgead Clann LLC in Thousand Oaks, Calif., went through a similar ordeal three years ago. Schwab terminated his investment manager service agreement without warning after a phone call from Schwab's corporate counsel. The decision was final, not subject to discussion or appeal, and no reason was given to him or his clients, according to a 2012 statement announcing a FINRA arbitration. See: How Schwab's firing of a small RIA as a client became a three-year legal ordeal (Part 1).
Kelly's still fighting the custodian in court. See: Schwab seeks 'jail time' for principal of RIA it fired: How Schwab's firing of a small RIA as a client became a three-year legal ordeal (Part 2).
"One of the reasons I'm still fighting them is they're bullies, plain and simple," says Kelly. "I'm 64 years old, they bully little guys. They're a bad bunch."
He declined to say more because of pending litigation.
As a matter of policy Schwab never reveals the reasons for terminating a customer. When contacted for comment, Schwab spokesman Rob Farmer wrote in a return email:
"Schwab has terminated its relationship with Chapwood Capital Investment, under the terms of our contractual agreement, effective January 22, 2018. That agreement allowed for either party to terminate the relationship at any time and for any reason. The termination was a business decision following a business review of Chapwood. Politics was not a consideration in the business decision. The termination allowed Chapwood sufficient time to find alternative custody arrangements. As is customary in these situations, we also notified the firm's clients of our decision and provided options for managing a transition."
Schwab is misreading its own contract, Butowsky says in a Thursday follow-up conversation. "The contract says: They can end the relationship, but not for any reason they want."
Schwab's quick hook of Butowsky is consistent with its business philosophy, according to Tim Welsh who was formerly director of marketing for Schwab Advisor Services until he departed in 2005.
"They react quickly when they think something can come back on them," he says. "That's why they kicked everybody off the alternatives platform after Madoff. When the word comes down from above, the underlings apply the policy to the letter."
Dozens of RIAs were infuriated in 2009 when Schwab made them move alternative assets to outside custody. Eventually the uproar was calmed by creating cozy relationships with Millennium Trust Company and Sterling Trust that made it possible to view the assets as if they were with Schwab. After a wait, Schwab has a program for alternative assets
Welsh adds that Schwab's "knee-jerk" approach to risk has cost it before -- notably when Schwab raised prices on small RIAs to make them more economical given their low balances and higher compliance risks. The latter de-risking move gave birth to fierce Schwab competitor, TD Ameritrade Institutional.
Business as usual?
Yet Schwab is undeniably a giant success in the custodial business. It boasts of more than 7,500 RIAs on its platform with a cumulative $1.4 trillion in assets under management.
Observers say it can choose to be picky.
Indeed, Schwab's management contract gives either party the right to terminate the relationship at any time without notice.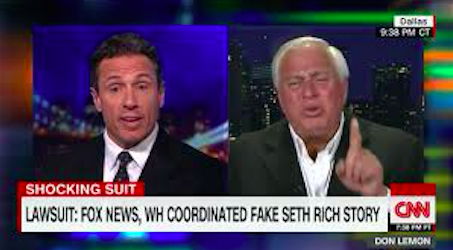 "I think the interesting question here is whether this is a somewhat of a routine decision that's just heightened by the fact that we're in these political times, or whether that even played a big role," Kupfer adds. "My guess is maybe that was a trigger for them to look, probably heightened by the times, but it could also be just a business decision that Schwab made."
If so, that comes as a surprise to Butowsky, who says that since his firm joined the Schwab custodian in 2006 there's never been an issue.
Butowsky's ADV for Chapwood Capital Investment Management says he has moved his accounts to TD Ameritrade and JPMorgan Chase. [A query was placed late in the day to JPMorgan Chase and we'll add its response here when it comes in.]
TD Ameritrade denies that it keeps the Chapwood assets in its custody, says Joe Giannone on behalf of TD Ameritrade.
"Our records don't show Mr. Butowsky, or his firm, to be client," he writes in an emailed response.
The reason that the ADV and TD seem to contradict each other is that Butowsky keeps his assets through SS&C SmartX, which in turn keeps its assets at TD Ameritrade, Butowsky says in a follow-up interview on Thursday.
JPMorgan Chase's Darin Oduyoye referred RIABiz to Jessica Francisco who referred us to Richard Hillary who declined to respond. Hillary is based in a JPMorgan London office.
WikiLeaks and murder
Butowsky acknowledges he had a role the situation that led to the May 2017 Fox News story that prompted the NPR report. But he says it was limited to hiring Wheeler to investigate Rich's murder. He says he approached Rich's family and asked for permission to investigate the unsolved case. "All I ever did was offer to pay a bill, so someone could find out who murdered their son," Butowsky says.
When the family approved, Butowsky says he hired Wheeler to do the legwork. Wheeler didn't have much to go on. Late on the night of July 16, 2016, Rich was shot twice in the back and killed while walking in his Washington, D.C. neighborhood. There were no witnesses. Police suspected bungling robbers were the culprits. But instead of looking for potential robbery suspects, Wheeler focused on proving a right-wing conspiracy theory that Rich was murdered as part of a Democratic cover-up.
According to the theory, Rich, a disaffected DNC worker, had leaked the emails to Julian Assange's website. Rich was then allegedly murdered for his role by the Clinton campaign. On July 22, 2016 -- during the Democratic National Convention and less than a week after Rich's death -- WikiLeaks flooded the Internet with 19,252 emails and 8,034 attachments stolen from the DNC's private servers. During the final weeks of the election, candidate Trump repeatedly hammered Clinton with the issue of her private emails -- events that are now central to special counsel Robert Mueller's investigation into Russian interference in the U.S. presidential election.
If true, the Fox News story was earth-shattering -- not only suggesting Russia was not responsible for the hacking, but also that Trump couldn't be guilty of collusion. The Fox story quoted Wheeler saying he'd found evidence on Rich's laptop computer that proved he'd been in touch with WikiLeaks before his death. Wheeler was also quoted saying that police officials were blocking the investigation and refusing to release the laptop or its contents.
'Full attention of White House'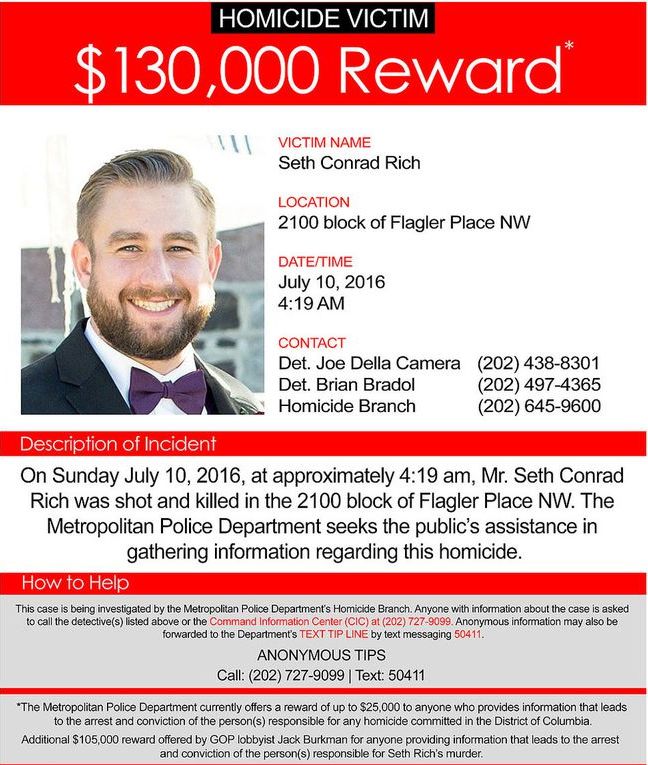 The story, however, began unraveling almost as soon as it aired.
The Rich family was outraged, saying their son was being used as a political football. Wheeler went public with charges Fox News reporter Malia Zimmerman and Butowsky had fabricated the quotes. In the media storm that followed, Fox was forced to retract the story on May 23.
"On May 16, a story was posted on the Fox News Website on the investigation into the 2016 murder of DNC Staffer Seth Rich. The article was not initially subjected to the high degree of editorial scrutiny we require of all our reporting. Upon appropriate review, the article was found to not meet those standards and has since been removed."
Wheeler's lawsuit claims Butowsky not only worked Zimmerman to concoct the story from the outset, but also kept the Trump White House informed of his activities.
Wigdor told NPR's Folkenflik his client "was used as a pawn by Butowsky, Fox News and the Trump administration to try and steer away the attention that was being given about the Russian hacking of the DNC emails."
Wheeler's 53-page lawsuit filed in Manhattan Federal District Court in New York City, included a series of supporting exhibits, including purported text and voice messages from Butowsky.
In a voice mail Wheeler provides, Butowsky advises: "A couple minutes ago, I got a note that we have the full attention of the White House on this. And tomorrow, let's close this deal."
According to Wheeler's lawsuit, Butowsky followed up with a text message saying Trump had read a draft of the story and "wants it out there." Wheeler claims Butowsky even coached him on how to act during on-air interviews. According to Folkenflik, over the course of this spring, Butowsky, Wheeler and Zimmerman conferred repeatedly and eventually Wheeler and Butowsky met with then-White House spokesman Sean Spicer. Spicer confirmed the meeting but said Seth Rich was not discussed. The White House would later deny any involvement in the story.
A D.C. police spokeswoman tells RIABiz the department is still treating the Seth Rich murder as a botched robbery. Police affirmed that no evidence linking him to WikiLeaks was found on his computer, and no new developments have surfaced in the case.
Butowsky's response
"I never met Donald Trump in my life," says Butowsky, responding to Wheeler's allegations. "How unbelievable is this? I never met Trump, never talked to Trump and never had connection to Trump," he asserts.
In 2016, Butowsky posted photos of himself on Facebook taken at the Republican National Convention in Cleveland in which he's sitting next to Sheldon and Miriam Adelson, two deep-pocket GOP supporters. He also posts photos from inside the Adelsons' suite with Trump arriving at the suite to greet supporters.
Wigdor did not return a call for comment.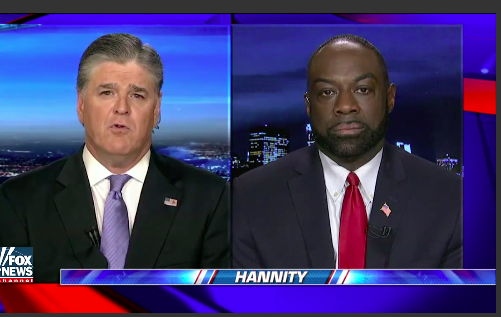 Butowsky has one response to the lawsuit and reports about his involvement in the scandal:
"Fake news!" he proclaims.
"None of this stuff ever happened," Butowsky insists. "Any lawyer can write anything they want, and if they wrap it in a lawsuit they can say anything. [It's a] bogus made-up lawsuit about me defaming someone. I can't defame anybody if I didn't write anything or say anything. I never wrote anything or said anything."
He claims Wheeler filed the lawsuit to put pressure on Fox to resolve a separate race and sex discrimination complaint against the network.
More lawsuits
Butowsky's legal problems are likely to extend well beyond Schwab. Seth Rich's family sued him on March 14, also naming Fox News, and Zimmerman as defendants for their roles in the publication of the baseless conspiracy theory about Rich's death.
The lawsuit, filed in U.S. District Court for the Southern District of New York, seeks unspecified damages for "mental anguish and emotional distress, emotional pain and suffering, and any other physical and mental injuries."
Two weeks later, Seth Rich's brother, Aaron, also sued Butowsky in U.S. District Court for the District of Columbia. Matt Couch, an Internet activist, and his America First Media company, and The Washington Times were also named as defendants. The suit charges they advanced the Seth Rich conspiracy story "with reckless disregard for the truth."
"No parent should ever have to live through what we have been forced to endure," Joel and Mary Rich said in statement at the time. "The pain and anguish that comes from seeing your murdered son's life and legacy treated as a mere political football is beyond comprehension."
---
Related Moves
---
February 11, 2021 – 12:08 AM
---
September 10, 2019 – 10:52 PM
---
---
Mentioned in this article:
---
---
---
Tom
Great story, crazy stuff. But, please, better editing? Two individuals are mentioned by last name, before they are fully identified..."Wigdor" and " Zimmerman."
possibly
November 1, 2018 — 8:55 PM
Shwab did not like how the Chapwood fund was being run with Roy Mehta